This July, two dozen entrepreneurs from 18 African countries spent a day at Goizueta Business School as part of the Young African Leaders Initiative (YALI).
Created in 2010 through a partnership between President Barack Obama and Nelson Mandela, YALI's aim is to further empower young African leaders through academic coursework, leadership training, mentoring, networking, and follow-up support. Each year, approximately 1000 YALI fellows spend six weeks in the U.S. studying one of three academic tracks: business and entrepreneurship, civic leadership, or public management. The entrepreneurs who visit Atlanta are hosted by Clark Atlanta University and, as part of their time in the city, spend a day at Goizueta.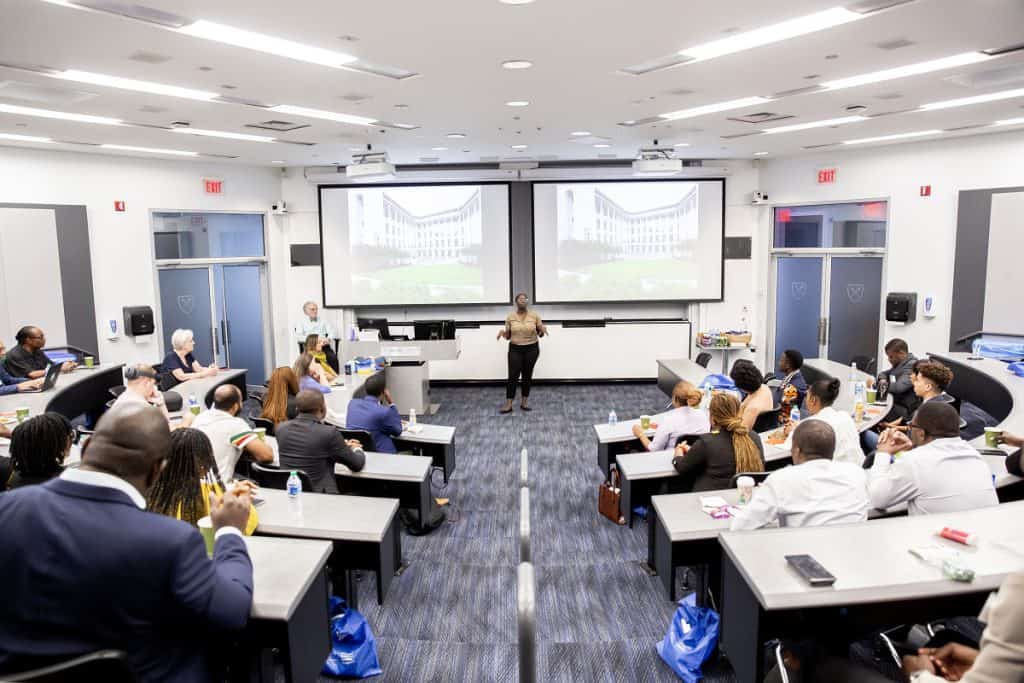 Coordinated by Benn Konsynski, George S. Craft Professor of Information Systems & Operations Management, the fellows attended several sessions led by Goizueta faculty as well as a team from Microsoft, including Bo Beaudion, director, transformation strategy; Brad Allen, cloud solution architect; Sanjeev Devarapalli, principal data & AI solutions architect; and Azim Manjee, principal cloud endpoint technical specialist. Topics included augmented and virtual reality, artificial intelligence, and the future of work, as well as monetization trends.
Beaudion kicked off the slate of sessions, speaking to the fellows about the power of technological transformation. "At the end of the day, you have to understand what the cloud is and its value contribution and what role it might play not only in your own business, but in your community and in your country," he said, underscoring the fact that transformative thinking—doing what's never been done before "is based on vision, but it can't be manifested without technology." The members of the Microsoft team highlighted several of the company's technological offerings, including Azure, Copilot and its VR tool, HoloLens. "The YALI group was quite interested in the incorporation of AI into the work process," Konsynski said.
Saloni Vastani, associate professor in the practice of marketing, led a session on monetization trends. "Saloni's material was critical and informative to these entrepreneurs," explained Konsynski. "Each of the fellows has an evolving business and is concerned with patterns of pricing, subscription, and transactional relationships."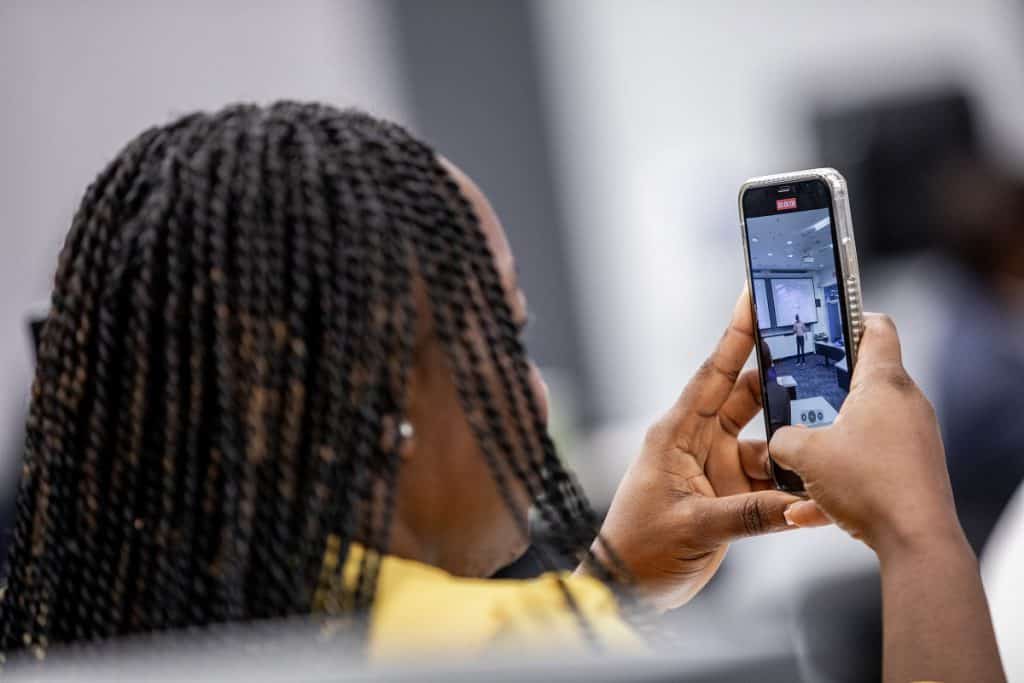 During lunch, several faculty members and Goizueta alumni visited with the fellows, including Anandhi Bharadwaj, Goizueta endowed chair in electronic commerce of information systems and operations management, Nana Ama Yankah 13MBA, founder and CEO, NAYA by Africa. Yankah is from Ghana. "Nana works back down the chain helping women farmers in her quality materials sourcing," said Konsysnski. "Several fellows were particularly happy to engage her in discussion."
Other alumni included Will Hicks 15MBA, director, digital support and transformation for global services, Baxter International, Vipul Bhatnagar 21EMBA, associate vice president, Coforge, and Joycelyn Streator 03MBA 10PhD, senior fellow, Mozilla Foundation, and director, The Chevron Leadership Academy and professor of practice, Prairie View A&M University.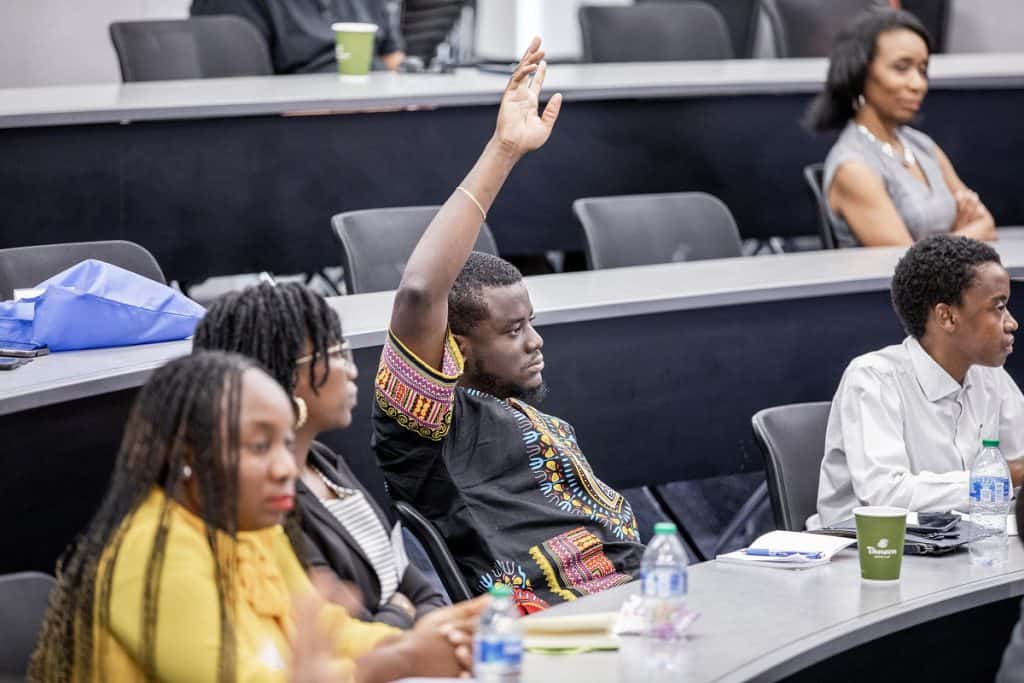 After lunch, a group of students from Africa who are in the MS in Business Analytics (MSBA) program joined the fellows outside for a drone demonstration. In addition to exposing the students to image recognition, tracking, stabilization, pathing, and autonomous flight, the demonstration gave the fellows a chance to connect with current MSBA students—two of whom had applied to be YALI fellows.
The following week, Konsynski joined the fellows to deliver a session on technology transforming strategic options.
To learn more about YALI, visit https://yali.state.gov/
Check out more photos from this year's YALI visit to Goizueta below: