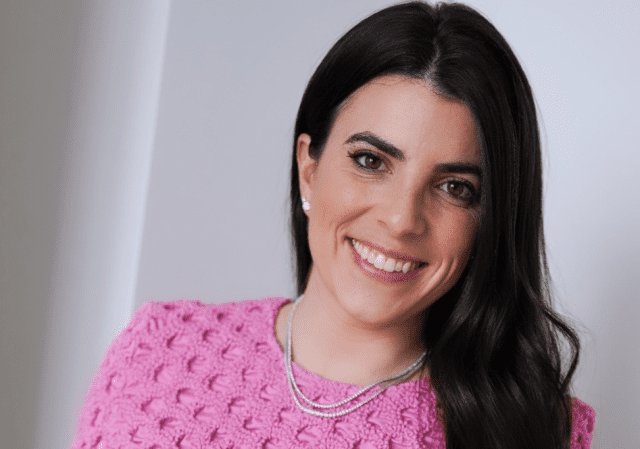 For Alexandra Samit 09BBA, Emory University's Goizueta Business School offered far more than just an extensive education in business and marketing and a wide variety of business opportunities–it provided her with a powerful network that has elevated her business, Alexandra Beth Fine Jewelry, more than 12 years after graduating.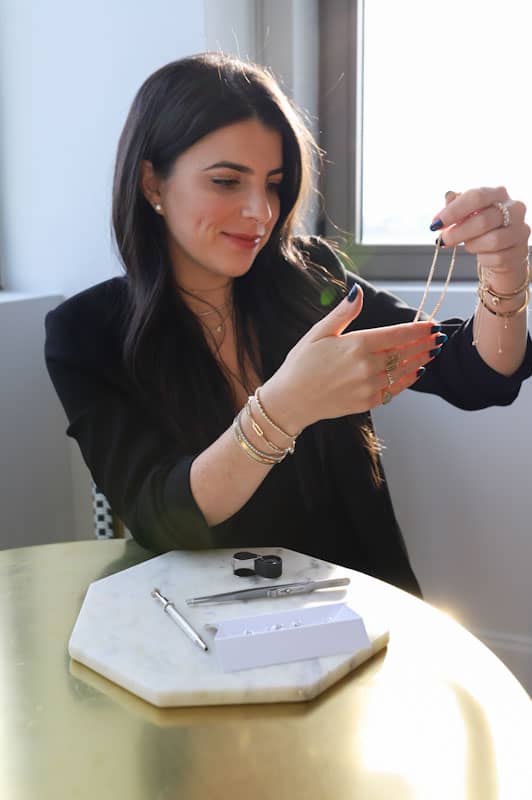 Samit's classmates, peers, and friends of friends from Emory have reached out to her looking to purchase fine jewelry, which she said has allowed her to reconnect with her clients in a more direct way.
The other day, I had two clients from Emory come into my office. This network amazes me all the time.
"My extended Emory network is coming back to me, and I'm starting to work very closely with them," Samit says. "I got a message recently from someone who lived in my freshman year dorm saying, 'I love what you're doing with diamonds. Everything looks so beautiful.' And I'm doing the math, and I realized I met this person in 2005."
Rekindling Friendships and Creating Legacy Jewelry from Family Mementos and Memories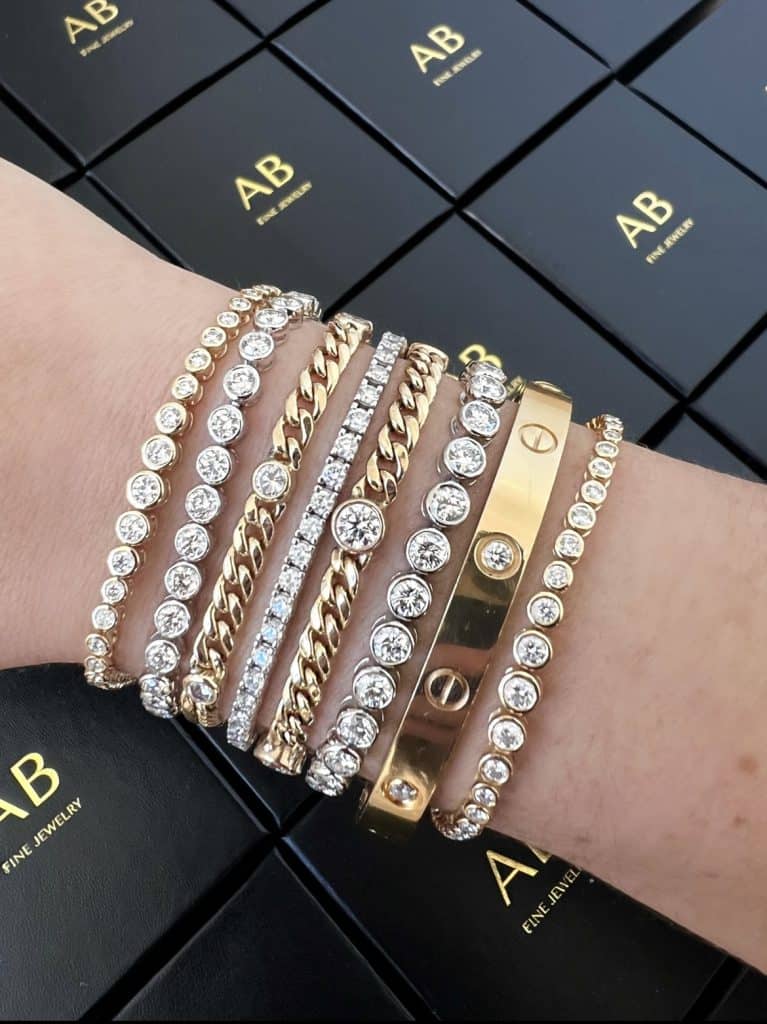 In addition to fine jewelry, Samit creates custom projects for clients. The process begins with a client's vintage jewelry and Samit uses the original stones to design new heirlooms. Her recently completed project was for an Emory alumna who brought in her grandmother's 100-year-old brooch that Samit reimagined and shaped into two necklaces and a ring.
"We made something very modern and stylish that she can wear every day and feel connected to her grandmother," Samit says. "I hadn't talked to her in 10 years, but now we're FaceTiming discussing which pieces we're going to revamp and how we're going to do it. These meaningful projects that I've done for my Emory classmates make me feel like I'm rekindling these friendships."
Samit started her entrepreneurial venture at 15 years old, launching Alexandra Beth Designs, Inc. In her business's early years, she sold fashion jewelry, including silver, gold-plated, and cubic zirconia pieces, to local stores at home in Maryland and in the D.C. area. A testament to her design talent, Samit received her first big order of 99 necklaces in 2003. While attending Goizueta, she started selling her jewelry to local stores in the Atlanta area.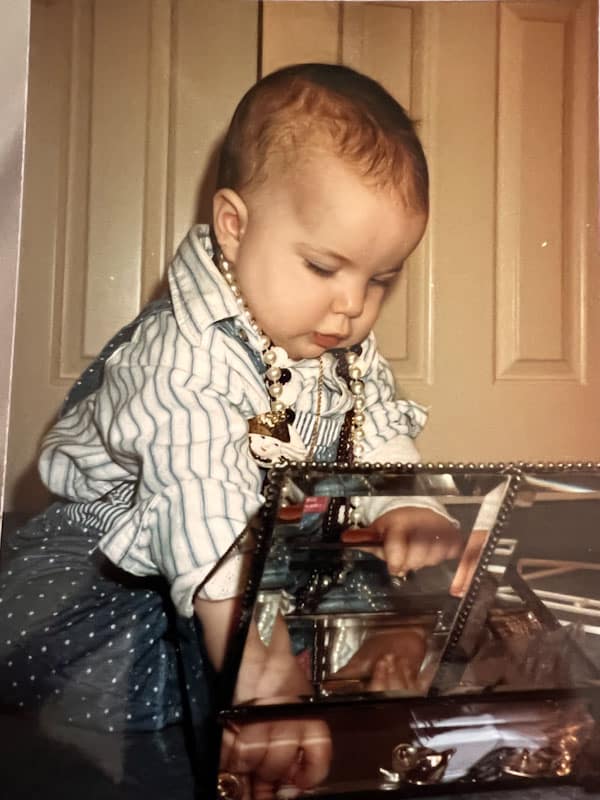 To gain invaluable professional experience and expand her growing skillset, Samit interned with jewelry designers in New York City. This vital career step gave her a firsthand look into the jewelry scene in the city she would move to after graduation.
This determined entrepreneur took steps to ensure future success. Once settled, Samit rented a showcase in a Young Designers Collective in SoHo–an association of artists and designers based in New York City who design for nonprofits–where she was the youngest member.
To gain further brand exposure, Samit showcased her jewelry collection at a Henri Bendel Open Sea event. Her collection was subsequently picked up by the Henri Bendel department store and later by Bloomingdale's.
Pop-Up Shops, a Global Pandemic, and the Big Professional Pivot to Rebrand
With a solid base of customers, Samit transitioned her sales approach into the world of pop-up shops–she ran two successfully with a team of 10 salespeople. But, as life would intervene, COVID-19 created a work-from-home economy that forever changed consumer shopping habits.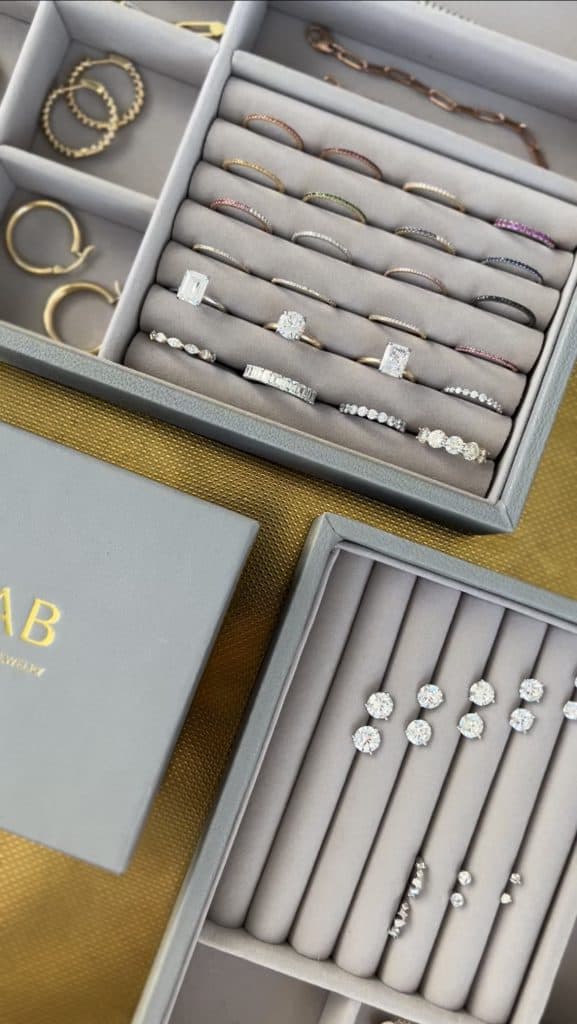 Samit pivoted while in the midst of the COVID-19 pandemic with a complete rebrand of her business. Alexandra Beth Designs became Alexandra Beth Fine Jewelry, and she progressed from selling fashion jewelry to fine jewelry, which includes pieces made from solid gold, platinum, diamonds, and semi-precious stones. To expand her expertise in fine jewelry, Samit enrolled in the Gemological Institute of America to attain her diamond certification.
The shift into the world of fine jewelry was based, in part, on customer demographics. Samit explained that one influence on her decision to rebrand was that the majority of her customer base is now in their 30s, getting engaged, and having babies. These clients were looking for forever pieces of jewelry.
"I learned you can't get too stuck where you are," Samit says. "You have to keep your eyes on the market to see what direction it's going and be able to adapt. Design-wise, you have to be in tune with your customers and listen to their feedback."
To young entrepreneurs, Samit shares a few words of advice. "Understand the importance of perseverance," she says. "Navigating the jewelry industry in New York City was, and continues to be, difficult. It requires showing up every day, building relationships with suppliers and customers, and staying focused."
But, above all, the secret to a successful business venture is passion.
"Make sure what you're doing is something you're passionate about because you'll be more successful if your heart is in it," Samit says. "I've had a passion for jewelry since I was a kid. It just feels like something I'm supposed to be doing. It's been fulfilling to grow a career where I can combine being creative with my education."
Are you an innovator with a great idea for a new entrepreneurial venture? Dig into the resources, programming, and faculty expertise within The Roberto C. Goizueta Center for Entrepreneurship & Innovation.