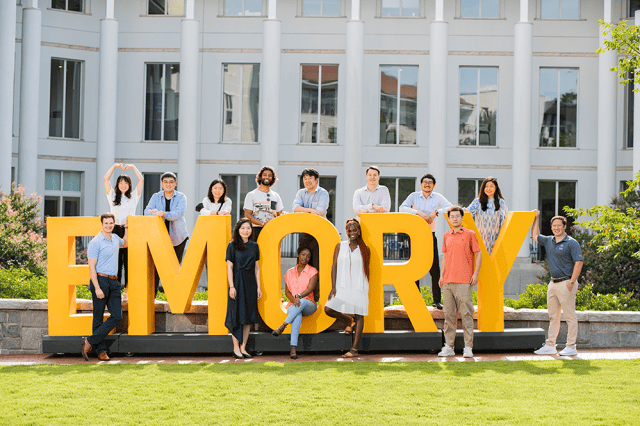 Graduates of Emory University Goizueta Business School's Full-time MBA program continue to garner top offers with some of the field's most desirable employers, according to the 2023 Full-time MBA Employment Report.
Full-Time MBA Program Associate Dean Brian Mitchell is pleased, but not surprised, by this year's impressive statistics as Goizueta is consistently among the top 5 MBA programs for employment outcomes.
We are exceptionally proud of the outcomes our MBA students have obtained again this year. Our sustained excellence in employment outcomes is a reflection of the strength of our highly-engaged students, amazing faculty, and outstanding career services professionals. These results continue to position Goizueta among the very best business schools in the world.

Brian Mitchell
This sentiment is seconded by Maureen Manion-Leone, associate dean and executive director of the Graduate Career Management Center (CMC).
"Our Goizueta students have demonstrated remarkable adaptability in the 2023 job market, successfully securing diverse roles in various sectors," says Manion-Leone. "They have exhibited resilience in the face of challenges, finding opportunities that align with their career goals and contribute significantly to their professional journey. We are excited to interact with them as our newest alumni."
Turning Degrees into Offers
Full-time MBA students need not wait long to put their newfound knowledge to work; within three months of graduation, 96% of 2023 graduates received and accepted job offers.
In fact, when it comes to career placement, Goizueta shows a strong history of excellence; in nine of the past 10 years, 95% of graduates have received and accepted offers within three months of graduating, peaking at 99% in 2021.
For this year's graduates, the median salary rose slightly to $163,000, signing bonuses raising that number to $193,000.
When it comes to industry sectors, consulting continues to lead the charge, landing 54% of Goizueta's graduates, with the technology sector securing 14% and the financial sector accounting for 12%.
Worldwide Wingspan with Strong Southern Roots
Household names such as Amazon, Google, Deloitte Consulting, Boston Consulting Group, McKinsey & Company, and Microsoft continue to attract and recruit Goizueta graduates in large numbers.
While Goizueta alumni can be found across all corners of the United States and the globe, 75% of Fortune 1000 companies have offices in Atlanta and several companies with strongholds in the South—such as Truist, Delta Air Lines and The Coca-Cola Company—continue to lure students. With offers from multi-national firms, students have the opportunity to choose their location, but many (62%) continue to choose the temperate weather and lower cost of living that the Southeast affords them. The Northeast is the second largest regional employer, accounting for nearly 20% of graduates.
No matter what region, industry, or role they land, the data demonstrates that Goizueta Full-time MBA graduates continue to hit the ground running. Read on for case studies of 2023 Full-time graduates making their mark in the real world.
While many pursue an MBA to switch career paths, not many transitions are as impactful as Lara McGee's 23MBA. The one-time professional ballet dancer is now a senior consultant working within change management at Deloitte. After gaining some experience in arts management, Lara realized she was missing the business acumen and quantitative skills necessary to be successful.
"It's been life changing and dramatic, but going from an arts management career to corporate America, it's a pretty big pivot," says McGee. "I would not have been able to make this career pivot without going back to school."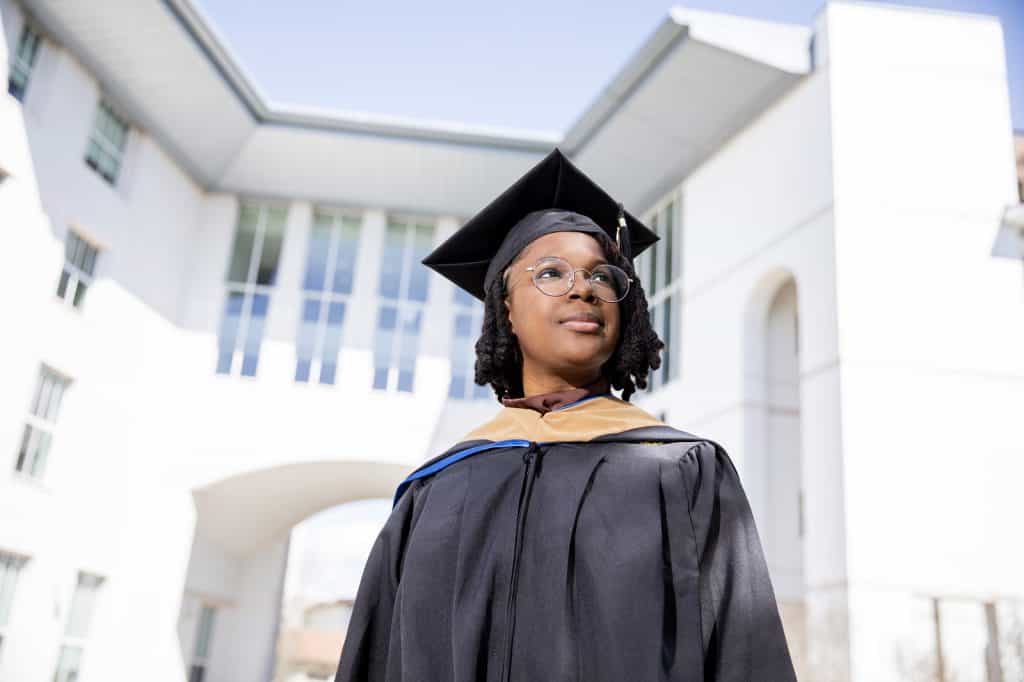 Although Charis Brooks 23MBA found her roles in the hospitality industry immensely rewarding, the effect of the pandemic on her industry pushed her to reconsider her career path. Having always been intrigued by the intersection of technology and marketing, she pursued an MBA to deepen her marketing knowledge and strengthen her leadership skills.
"The amount of life experiences I had in two years has been remarkable," says Brooks. "I see my MBA as a way to future-proof my career and ensure my success in an ever-changing world."
Ryan Murray, Accelerating an Existing Career in Consulting, From EY to McKinsey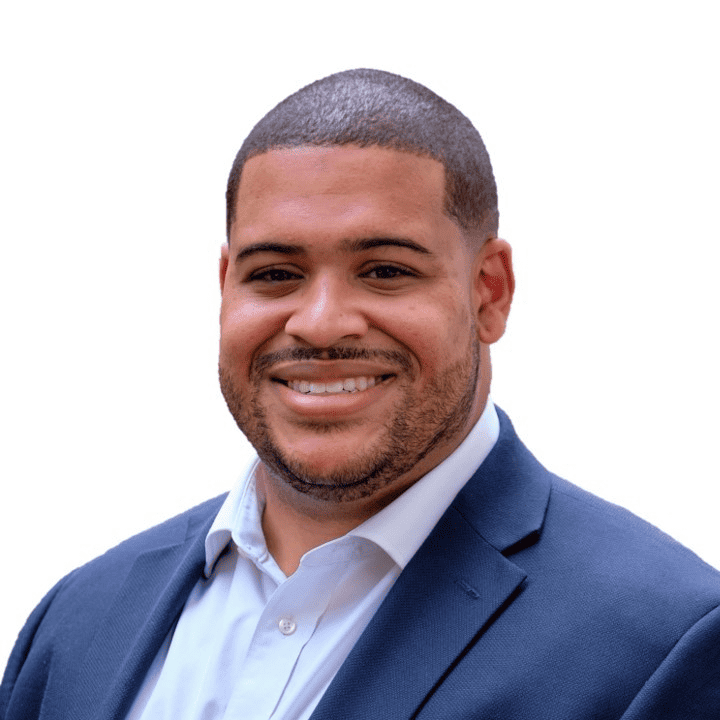 With a background in mechanical engineering, Florida-native Ryan Murray 23MBA started working as a supply chain consultant at EY, but soon felt he needed to build upon his skillset to truly excel at his job.
"I think the ROI was there from day one in getting an MBA," Ryan says. "Immediately you become part of every network, and I'm going into a great job because of the MBA, so I'm very happy with my decision to come here."
Download the 2023 Full-Time MBA Program Employment Report here.