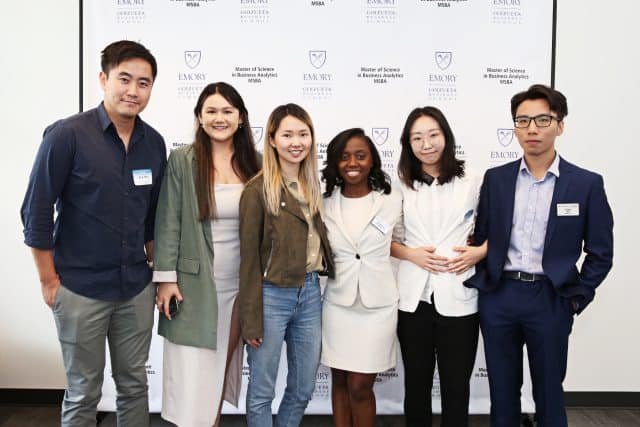 This May, Goizueta Business School's Master's in Business Analytics (MSBA) program hosted their sixth annual Goizueta Business Analytics Summit, a half-day event including guest speakers, industry leaders, and student presentations.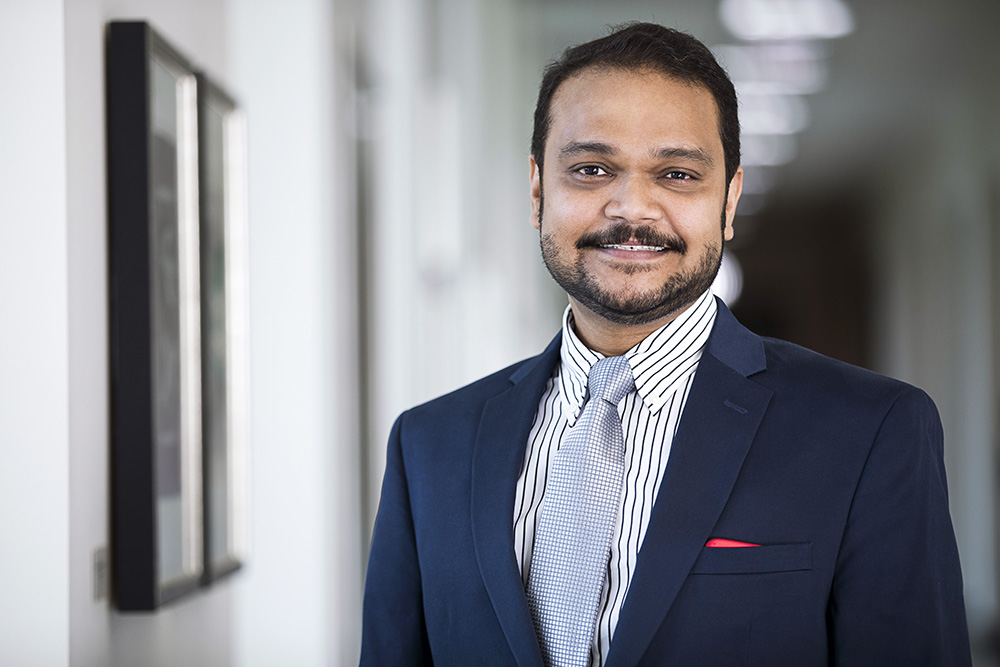 The theme of this year's event was "The Rise of Generative AI: Business and Ethical Considerations." Generative artificial intelligence—think ChatGPT—produces text, images, and other media. The theme was a deliberate choice in light of the popularity of this type of AI. Speakers addressed the fear that students could use the software to complete assignments and raised awareness of how businesses are using the technology, explains Ramnath Chellappa, academic director and associate dean of the MSBA program.
We wanted our audience to directly hear how technology firms, such as Microsoft, are building this AI tool into their products, while at the same time, how clients of such technology are being innovative-though-careful in incorporating it into their technology platforms and business processes.

Ramnath Chellappa, academic director & associate dean of the MSBA program
Business and Ethical Considerations: Experts Weigh In
The event included a guest speaker session about business and ethical considerations of generative artificial intelligence. The two guest speakers were Roger Roberts, partner at McKinsey & Company, and Leandro Santos, senior partner at McKinsey & Company.
"I'm particularly pleased that we discussed generative AI. This technology is fundamentally transforming every walk of life," said Dean Gareth James during his welcome speech.
At the core of this technology is data and algorithms – something our students are experts on.

Gareth James, John H. Harland Dean of Goizueta Business School
A panel discussion covered how this technology will impact and transform business. Panelists included Andrea Huels, head of global growth and strategy of Radius AI; Bharathi Rajan, vice president of enterprise data and applications at Swire Coca-Cola; and Stephen Helwig, director of data platform and analytics strategy, global customer success, at Microsoft.
Student Summit Presentations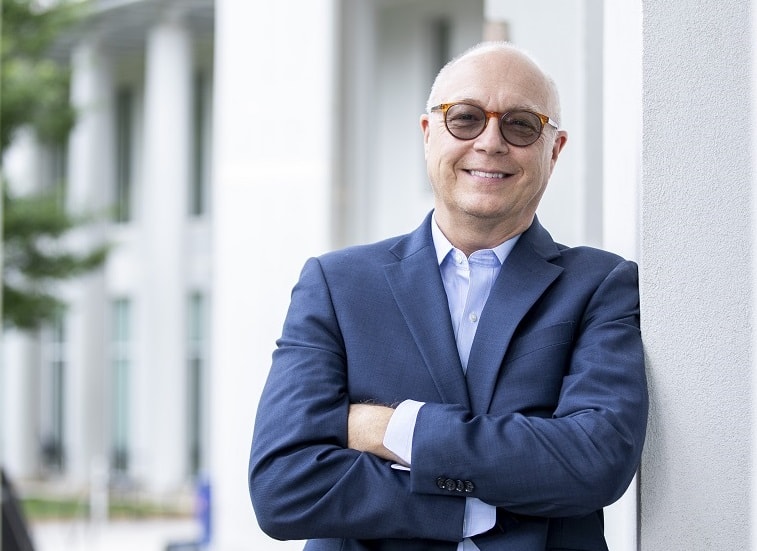 As the culmination of the MSBA program, students participate in a semester-long practicum, during which they become consultants, meeting weekly with a client company and leveraging the knowledge they've gained throughout their studies. Groups of students design a solution to a real problem their client is facing, which means students gain access to the business' data and can directly apply the skills they've learned to a real-world scenario.
The practicum project serves as the pinnacle of our students' academic journey, allowing them to leverage their expertise in data science, managing big data, machine learning, and data visualization to develop innovative solutions tailored to the specific needs of our sponsor firms.

Scott Radcliffe, managing director, MSBA program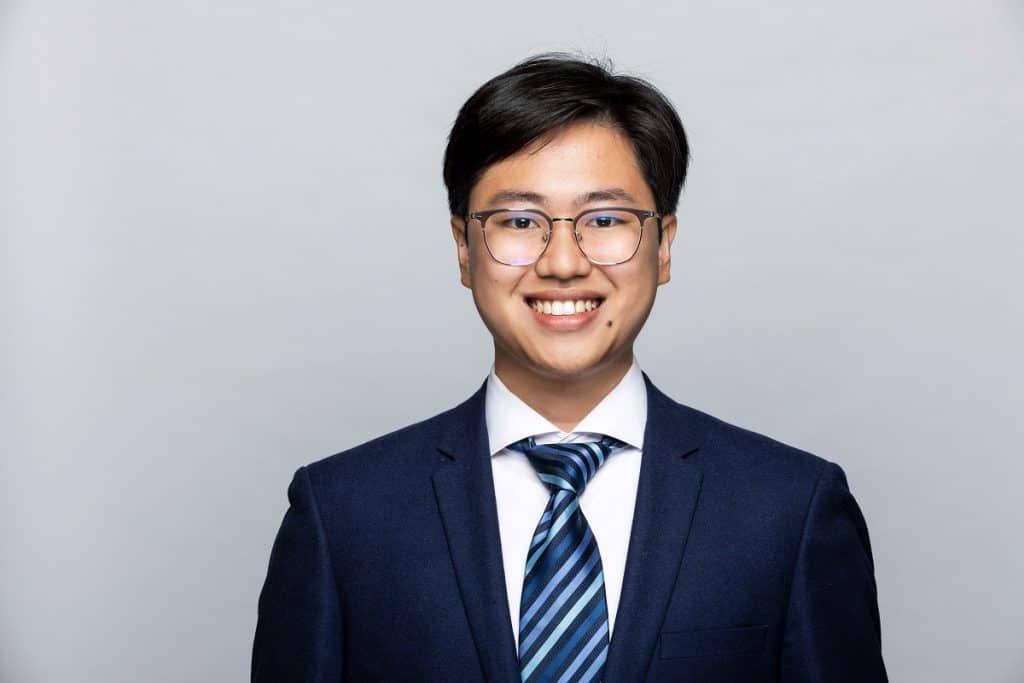 Project teams presenting this year included NCR, FOCUS Brands, and Best Buy. NCR sponsors were Kun Zhu, executive director of data science; Yingying Cai, industrial engineer manager; and Michael Tang, data scientist. FOCUS Brands' sponsor was Russ Bramblett, director of data science. Best Buy's sponsor was Will Armstrong, associate director of data science research and development.
At the Summit, sponsors joined the students on stage, as each team delivered a 15-minute presentation about their project.
"The experience of presenting at the summit is unparalleled," says Zayn Sui 23MBSA.
It made me proud of all the work we did throughout the semester. After our presentation, some people reached out to us to provide feedback, and I genuinely appreciated their comments.

Zayn Sui 23MBSA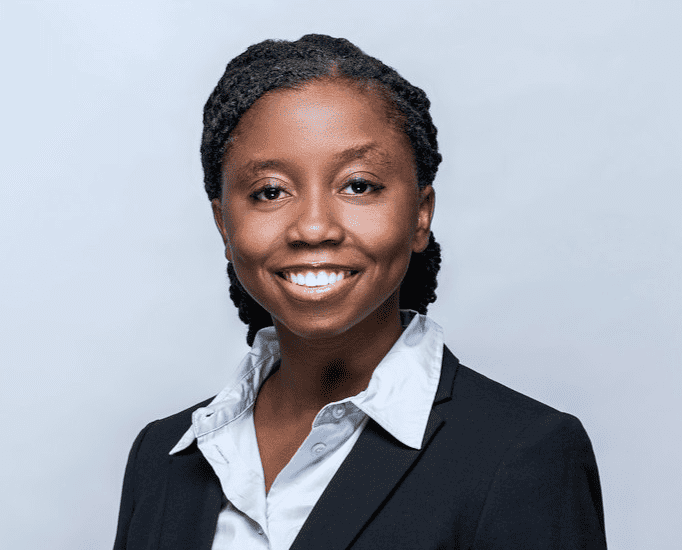 Sui plans to pursue a career in data analytics in the food services industry, so the experience of developing code for FOCUS Brands was beneficial. The group provided insights into the company's customer churn data, which told FOCUS when they needed to engage with particular customers in order to retain them.
For Shandlie Jean-Baptiste 23MSBA, meeting with her client was a "valuable mentorship experience," and presenting with her team was extremely rewarding. She was a member of the NCR group, which had to determine the optimal quantity—or "sweet spot"—of customer engineers for each of NCR's territories to meet the best service level.
In addition to assigning challenging and relevant projects, the MSBA program also emphasized the importance of being bold and engaging, which helped me develop my communication and business skills.

Shandlie Jean-Baptiste 23MSBA
Sui also enjoyed hearing about his peers' projects and the innovative solutions they designed, especially the Best Buy group, who got to work with text data from the company's call center. The students used a natural language processing approach, in conjunction with the complex data, explains Radcliffe.
"The practicum project mirrors every aspect of a consulting relationship, a thoroughly professional engagement with deliverables that include code, cleaned-up data, and a dashboard," says Chellappa. "The summit offers a great opportunity to showcase the students' professional engagement in addition to their technical and modeling skills."
Meeting of the Minds
The MSBA program also held its inaugural advisory board meeting in conjunction with the summit, marking a significant milestone for the program. The advisory board, comprised of industry leaders, gathered to provide thought leadership on the use of data and algorithms to solve business problems and help shape the future direction of the MSBA program.
Attendees included Kurt Kendall, chief operations and analytics officer at Heuro Health, and Kun Zhu, chief data scientist of digital connected services at NCR. Their expertise in leveraging analytics within the healthcare and digital services sectors, respectively, adds tremendous value to the program's curriculum development.
The meeting also welcomed Uday Kumar; Saurabh Parikh, chief data and innovation officer at CONA Services; Shobana Radhakrishnan, senior director of engineering at Google TV; and Raymond Heatherly, senior manager of consumer machine learning at Realtor.com. All contributed unique perspectives and insights from their respective fields.
"The advisory board's contributions are instrumental in ensuring that our MSBA program remains at the forefront of industry trends and demands," says Radcliffe. "The collaboration with these esteemed leaders will further empower our students to excel in applying data-driven solutions to complex business challenges."
Goizueta Business School's Master's in Business Analytics program produces business data scientists skilled at serving in any function, organization, or field. Interested candidates can pursue the full-time MSBA, including an AI in Business track, or xMSBA geared toward working professionals. Learn more about Goizueta's academic offerings.