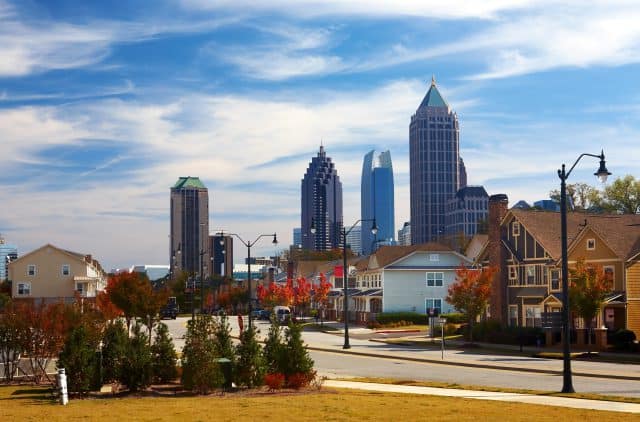 The conference will highlight Atlanta's rapidly growing real estate market and feature key national and C-suite speakers.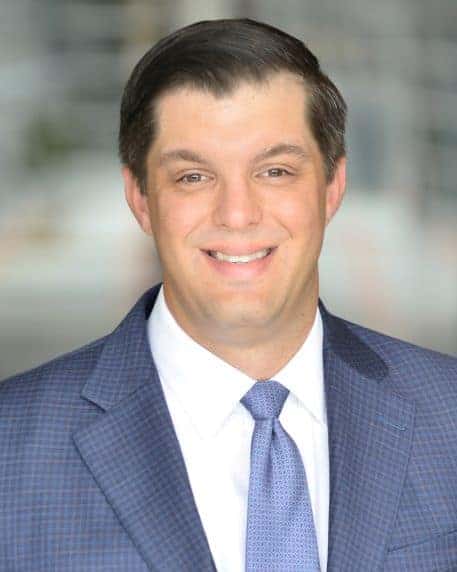 Atlanta has seen significant growth over the years, leading to a booming real estate market. With Emory University sitting near the heart of the rapidly growing city, two students in the Goizueta Real Estate Group, John Schellhase 23EvMBA and Bernard Clevens 22MBA, saw a unique opportunity to bring real estate professionals together.
With the support of the university, alumni, faculty, and staff, the students' vision of the inaugural Emory Real Estate Conference will come to life this April.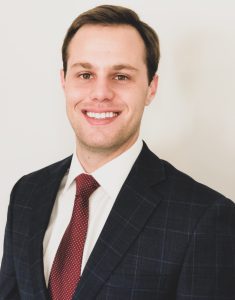 "We thought it was a great opportunity to become an annual, student-led tradition in Atlanta that would emanate from not only Emory, but the city of Atlanta," Schellhase says. Professionally, Schellhase is the head of development asset management with IHG Hotels & Resorts. His colleague Clevens spent six years in commercial real estate prior to Emory, including four with Prologis. "Our goal with speakers was really to bring the best and brightest minds in real estate," Clevens says.
I think folks who come to the conference will get to hear a blend of perspectives. There will definitely be a key perspective focusing on Atlanta real estate, but the conference will also be macro in nature

Bernard Clevens 22MBA
"It's been wonderful to see students like John take the lead on this event," says Corey Dortch, associate dean of Goizueta's Evening MBA program. "Our students take the initiative at Goizueta, impact change in industries and communities, and create meaningful professional events like this that will last in perpetuity."
Leading Experts to Inspire Conference Participants
Set to take place on April 14 from 11 a.m. to 6 p.m. at the Whitley Hotel, conference attendees will hear from national and local real estate professionals, as well as be able to recruit and network.
The conference will also feature keynote speaker Sam Zell, a global, industry-agnostic entrepreneur and investor. Zell has an extensive track record of turning around troubled companies and assets, leading consolidations and bringing companies to the public market. His current investments are in logistics, healthcare, manufacturing, energy, and real estate.
In addition to hearing from national and C-suite real estate professionals, the conference will also feature CEO of FirstKey Homes Colleen Keating to share her perspective on single-family residential, a new asset class in real estate.
Both Schellhase and Clevens worked closely with their moderators and panelists to provide content that would be relevant, enlightening, and informative. "We worked with our panelists and moderators to really stress test and challenge the panelists in a way that might be slightly uncomfortable, but ultimately, will drive an 'aha' moment," Schellhase says. "That will provide insights that normally aren't seen in a material way.
We want this conference to serve as a thought leadership platform – where real estate is today and where real estate is going in the future.

John Schellhase 23EvMBA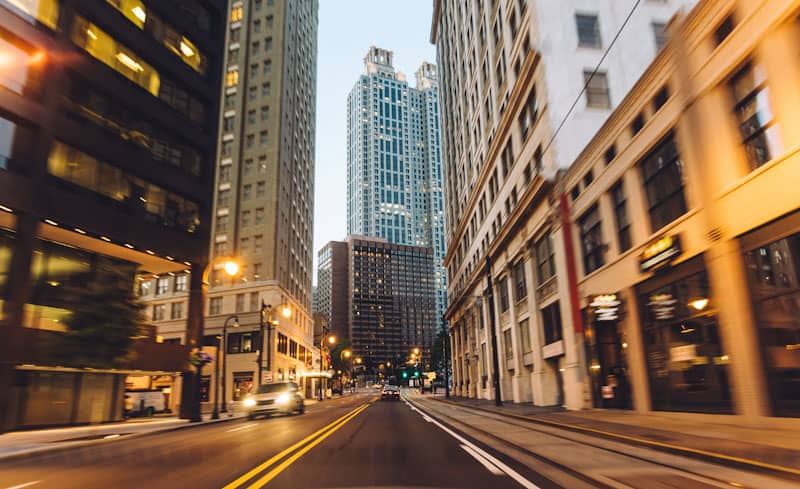 Focus on Atlanta and the Southeast: Commercial Real Estate Trending and Capital Influx Gaining
While many topics will be discussed during the conference, the students hope to emphasize two key points.
The amount of capital coming to the southeast is extraordinary and commercial real estate is Atlanta's core.
"For Emory to take a leading position within capital, and commercial real estate is a really important point for the school," Schellhase says. As the first real estate conference to take a deep dive into Atlanta's market, Clevens hopes the event will bring a bigger awareness to real estate at Emory.
"Our goal is to elevate the perception of Emory real estate and the kind of talent that we're putting out to compete with the top schools in the country," Clevens notes. "We want this conference to make an impact on the real estate world, the finance world, and everybody involved in hiring students and making investment decisions."
Learn more about the Goizueta Real Estate Group. To register for the 2022 Inaugural Emory Real Estate Conference, please visit here.