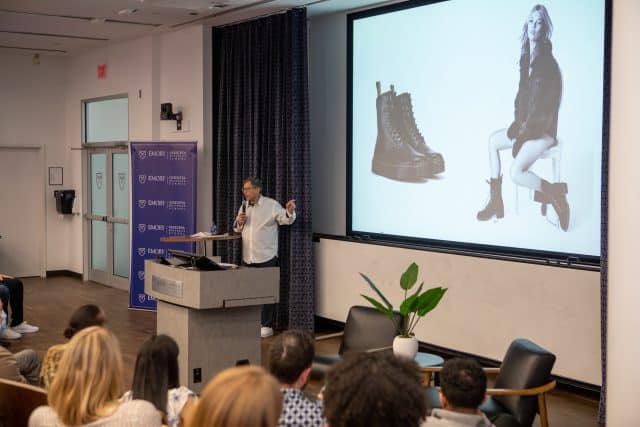 Goizueta Business School hosted the 7th annual Emory Entrepreneurship Summit March 30-31. As a signature activity within the portfolio of The Roberto C. Goizueta Center for Entrepreneurship & Innovation, the event educates and inspires students, alumni, and community partners through interactive workshops, noteworthy speakers, and networking opportunities.
Senior Associate Dean and BBA Program Director Andrea Hershatter created this event and has nurtured its success since its inception in 2015. "For our students, the Summit presents compelling evidence of our vibrant Goizueta entrepreneurial ecosystem," Hershatter shares.
"I see it as providing them with three compelling and interrelated sets of benefits. First, they have the opportunity to learn from seasoned entrepreneurs who provide an incredibly impressive array of experiences and perspectives. Second, they have the chance to spend time with peers, sharing ideas and discovering a network of Emory students who are similarly enthusiastic about venture creation. Finally, they have the possibility of realizing significant venture acceleration by Pitching the Summit and obtaining financial and in-kind resources."
Advice from the Shoe Designer to the Stars
This year's Summit kicked off Thursday afternoon with a keynote address from Stuart Weitzman, iconic shoe designer and founder of his internationally renowned fashion brand – a favorite among celebrities and fashion enthusiasts alike. Known for his commitment to prioritizing function as an integral element of fashion, Weitzman shared insights with a packed room of aspiring entrepreneurs and innovators in the form of a number of his truisms—or as he prefers to call them, "Stu-isms".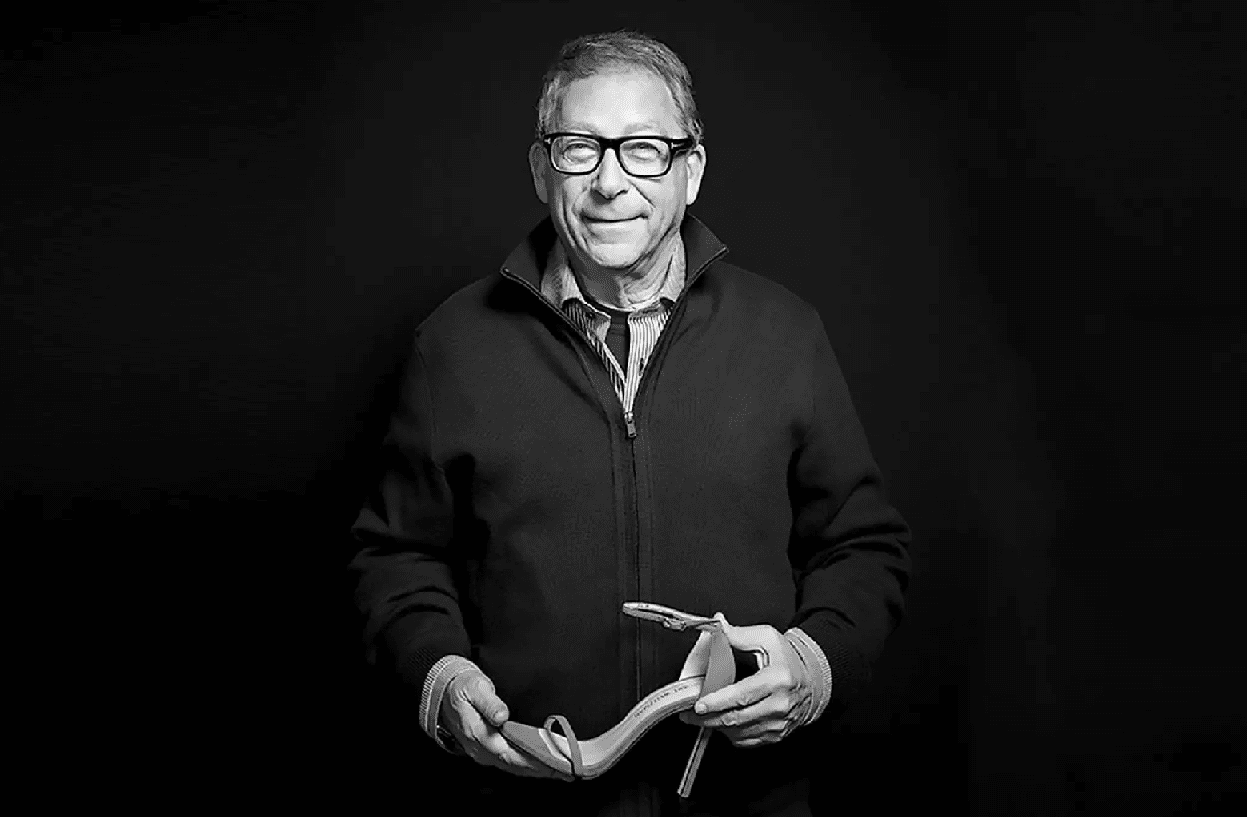 Weitzman recommends gaining experience—and learning from others' mistakes—before venturing out your own. "Work somewhere else first," suggests Weitzman. "You will learn so much from that. You haven't learned it here. It just isn't taught that way in school. And a lot of the concepts you've learned here might be outdated before you even pay off the student loan."
Weitzman also emphasized the importance of pursuing work that "makes your heart sing," and said one of his own keys to success is that he works at his hobby. "I work at my hobby. I never thought of the time. There is no nine to five when you're doing that."
Another piece of advice from Weitzman, "You have to take a risk." He believes "risk moves the world forward."
Weitzman himself took a risk as a young unknown designer in a highly competitive industry when he decided to create custom shoes for actresses walking the red carpet at awards shows and events, something no one else was doing at the time.
But Weitzman lucked out when he had the opportunity to create a pair of bespoke d'Orsay pumps for Aretha Franklin for the 1983 American Music Awards. Franklin won that night—and so did Weitzman—when Franklin thanked him for the shoes in her acceptance speech.
"And it worked. That was a risk," says Weitzman.
"All of a sudden, they knew who I was. And the celebrities paid attention. And they started calling me to make shoes for them for special occasions. And we became a shoe-maker to the stars."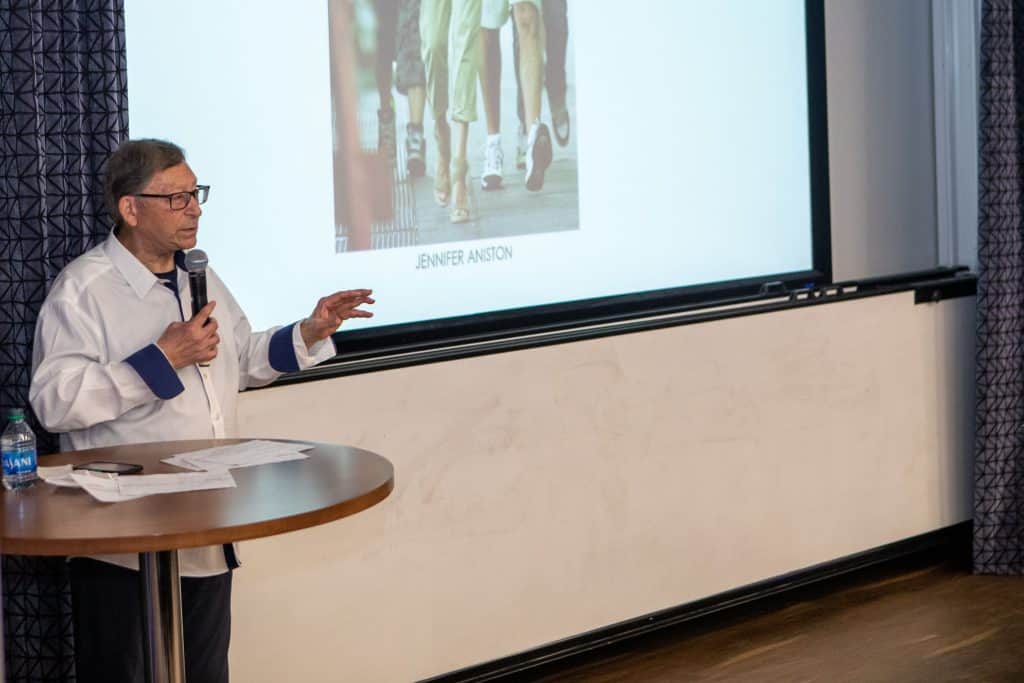 Panels, Workshops, and 'Pitch the Summit' Competition Round out the Summit
Emory's Entrepreneurship Summit continued Friday with a breakfast panel featuring Peachtree Minority Venture Fund, a million-dollar student-run venture capital fund at Goizueta – the first to offer investments exclusively to Black, Latinx, and Native American entrepreneurs.
Entrepreneurship workshops followed. During three dynamic panels, a dozen seasoned alumni shared venture stories and takeaways with participants.  With deep industry knowledge and expertise, featured entrepreneurial luminaries included several leaders with successful exits and at least two founders of current ventures with valuations over $1 billion. Panelists shared informational and inspirational insights into key topics including customer discovery, acquisition and retention; strategy, launching and execution; and revenue, forecasting and financing.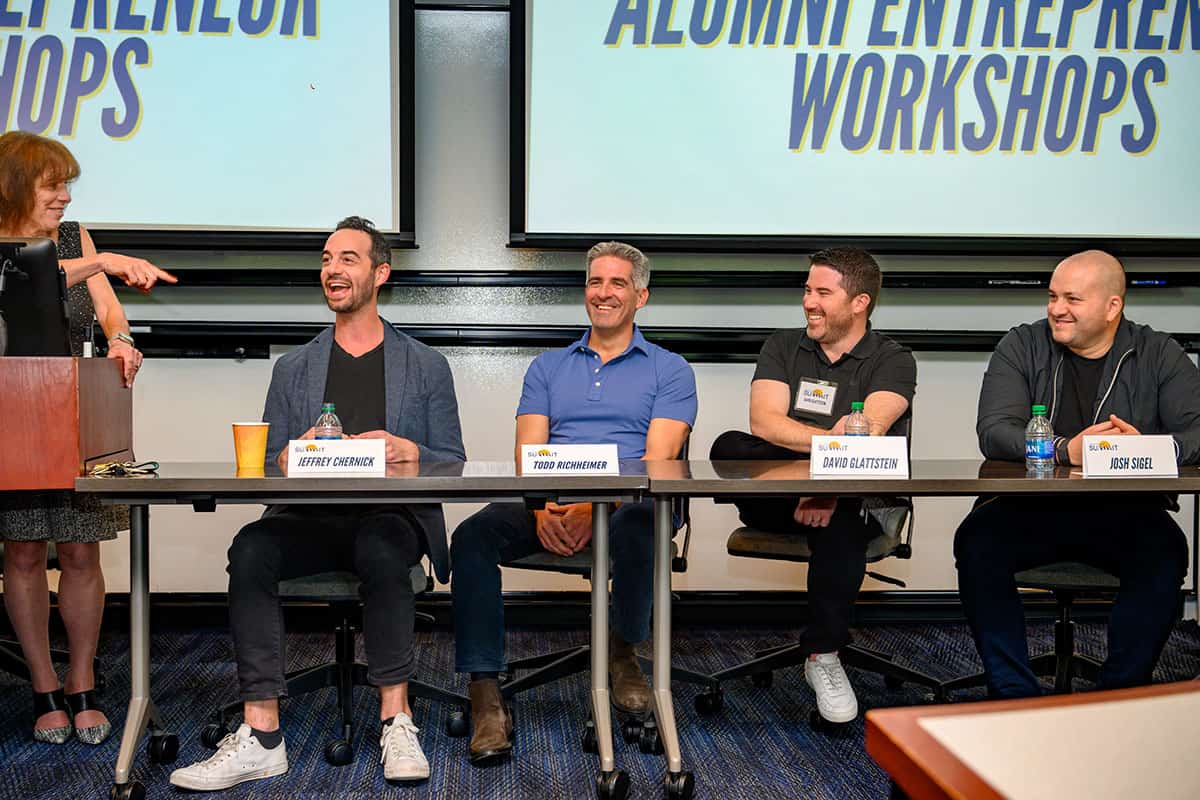 The Summit concluded Friday afternoon with the final rounds of the Pitch the Summit competition, open to all enrolled Emory students.  Ventures competed for $25,000 in cash prizes, in addition to alumni judges' guidance in moving their ventures forward. Along with graduate and undergraduate division finalists, an overall winner was selected. 
The winning team, Eightball, is comprised of three undergraduate students, two from Emory College and one from Goizueta's BBA program. The venture is a rapidly evolving application that uses AI to provide a suite of study services for students.
Goizueta is pleased to announce the following award winners:
Overall Grand Prize Winner ($10,000)
Eightball – Karam Khanna 25C, Shaan Bhasin 25B, Benjamin Craver 25C
Undergraduate First Place ($5,000)
Sarasa – Sachi Madan 23BBA
Graduate First Place ($5,000)
Leashly – Matt Leinwand 23MBA
Undergraduate Second Place ($2,500)
Teamtonic – Helen Hsu 23BBA
Graduate Second Place ($2,500)
Warden – Nassim Rostane 23EvMBA
"Each year, the Summit gets exponentially better. Student attendance this year was at an all-time high, the track records of our entrepreneurs were off the charts, and the traction and potential of the pitched ventures was the most evolved it has ever been."

Andrea Hershatter
"To me, what the Summit offers in terms of putting theory into action, tapping into alumni to guide current students, and planting the seeds for future possibilities is an example of the Emory educational experience at its best."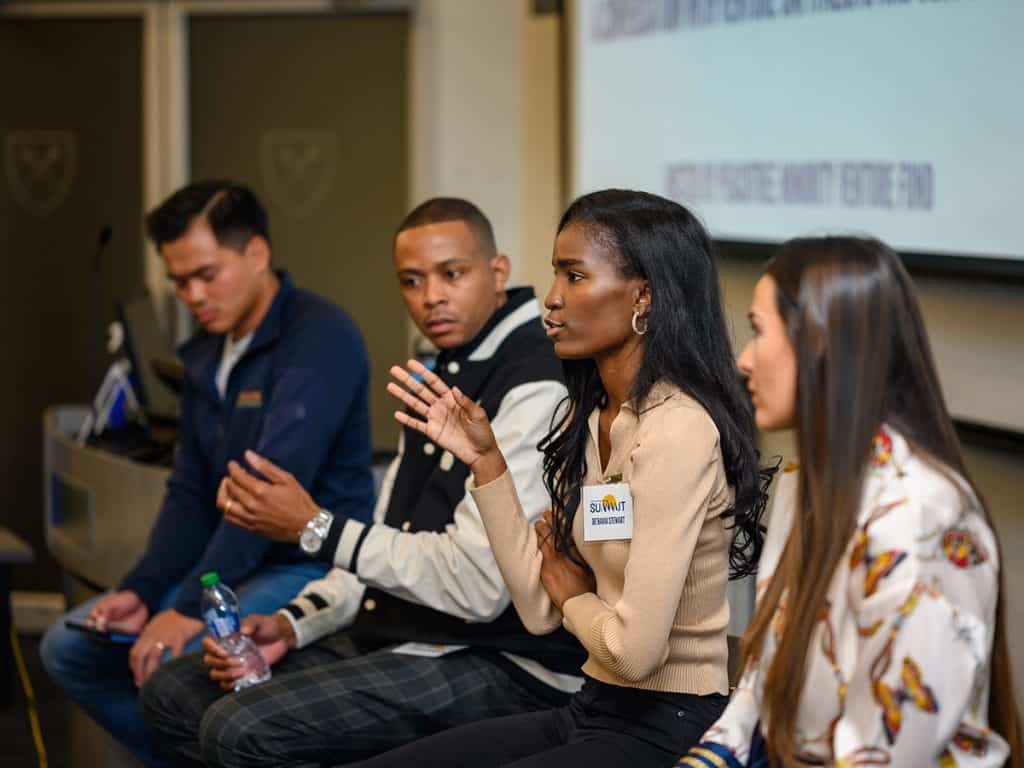 The Emory Entrepreneurship Summit, including all student monetary prizes, was funded by a generous donation from an Emory parent who wishes to remain anonymous.
Check out how The Roberto C. Goizueta Center for Entrepreneurship & Innovation is changing the way we do business and supporting the next generation of leaders.