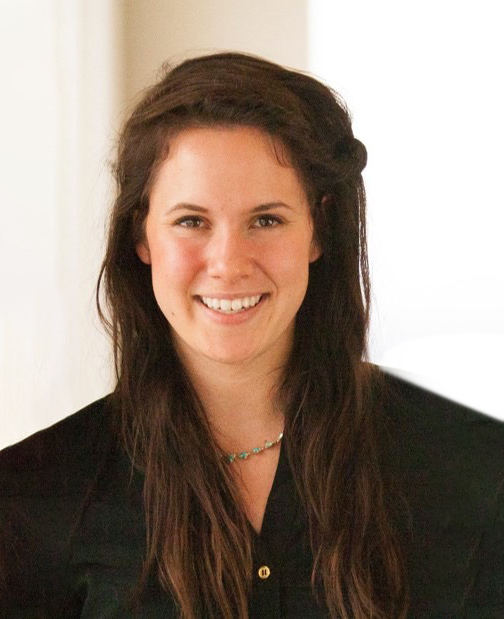 During Georgia's primary elections on June 9, Abigail "Abbie" Greene 21EvMBA and three friends decided they'd provide pizza and beverages to Atlanta-area voters as they waited in long lines to vote. Dubbed ProtestPizzaATL, voters tagged Greene on Instagram to report long lines, after which she and her fellow organizers, and several volunteers arrived to distribute pizza, drinks, snacks and COVID-19 protective gear to voters.
"All the love to Junior's Pizza," said Greene, who worked with the Summerhill neighborhood eatery to feed tired voters. Initially, she thought 60 pizzas would be enough. A reduction in the number of polling places, the coronavirus pandemic, new voting machines and better-than-predicted turn out created "a perfect storm," Greene explained, that led to hours-long lines and a revised order of 130 pizzas. "It's sad we had to organize in the first place, but it's ultimately very inspiring," Greene said, noting that the group raised more than $11,000 to continue their efforts.
When not coming to the aid of others, Greene works as a partner compensation specialist for McKinsey & Company. It's a role "at the nexus of financial and people issues," she explained. "Salaries are humans with mortgages and bills." Greene is confident in her skills regarding "the human side" of her job but wanted to increase her abilities in the finance function and to hone her leadership skills. So, she decided to pursue an MBA. Preferring a holistic experience, and one that would provide the rigor she deemed necessary to take her to the next level, Greene chose Emory's Goizueta Business School.
"Goizueta takes a multi-dimensional view of what it means to be a leader and how to develop that," she said.
Greene grew up in Omaha, Nebraska, and studied organizational behavior and international business at the University of Nebraska. A resident of Atlanta since 2013, Greene lives in Grant Park with her partner, Colin Poe, dog Sadie and cat Nix. Last July, she and Poe trekked 27 miles to the summit of Mt. Whitney. They'd planned a trip to Mt. Kilimanjaro this summer, but the coronavirus pandemic put that trip on hold. These days, the pair hike in the North Georgia mountains and cycle near their home.
After she graduates next spring, Greene plans to remain in Atlanta and at McKinsey. That said, as an undergraduate, she spent five months in Barcelona, Spain, and would be up for an international assignment in the not-so-distant future. For now, Greene continues to work, go to school, and to make plans for how she and her fellow organizers can best assist voting efforts this election cycle — not only by repeating the group's food-centric election day efforts, but also through community outreach that focuses on early and absentee voting. "We're working to have a more expansive operation," Greene said. "We're thinking more holistically about what we can impact."