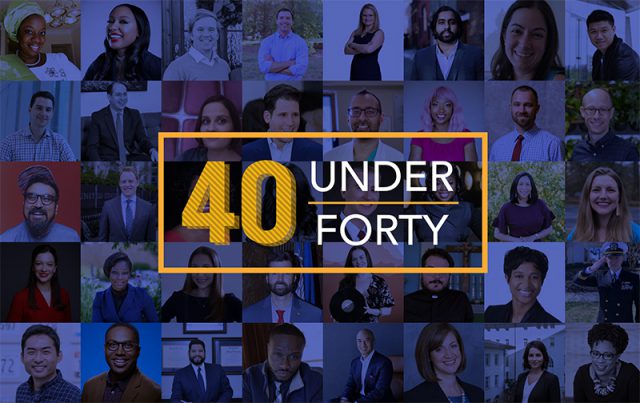 It's no secret that alumni of Emory's Goizueta Business School are a dynamic group that blaze trails through investigative reporting, branding excellence, technological problem-solving, innovation and leading in a variety of organizations and entrepreneurial endeavors.
Six alumni are celebrating the distinction of being named to Emory's Office of Alumni Engagement 40 Under Forty list. This annual program spotlights selected Emory alumni across a variety of vocations for making an impact in business, leadership, public service and/or philanthropic endeavors.
Goizueta alumni in Emory's Class of 2020 40 Under Forty are:
Ellen Gabler 03BBA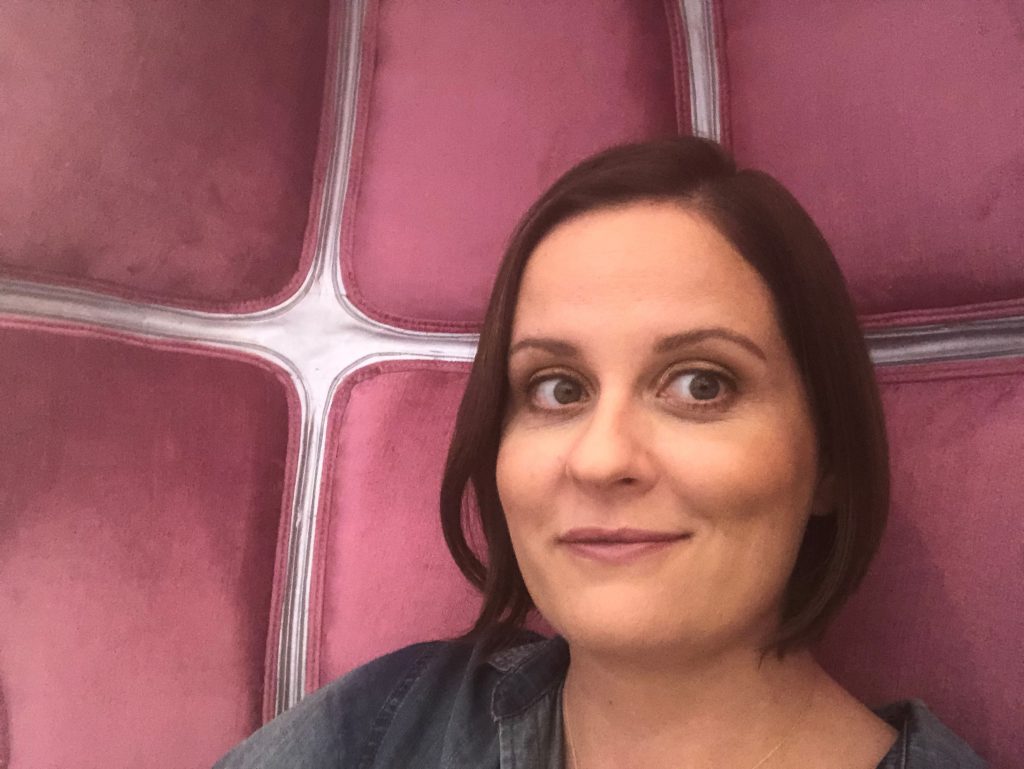 Gabler is an investigative reporter for the New York Times. An award-winning reporter, she began her journalism career at the Milwaukee Journal Sentinel in 2014, where she broke the national story reporting on fatal flaws in the nation's newborn screening program, which earned her the Livingston Award for Young Journalists in National Reporting. Since joining the New York Times in 2017, Gabler has been part of the team of journalists awarded the Pulitzer Prize for Public Service for pioneering coverage of sexual harassment and misconduct. In 2019, she and two colleagues received the Gerald Loeb Award for their article detailing misconduct by the chief executive of CBS.
Zulna Heriscar 12EMBA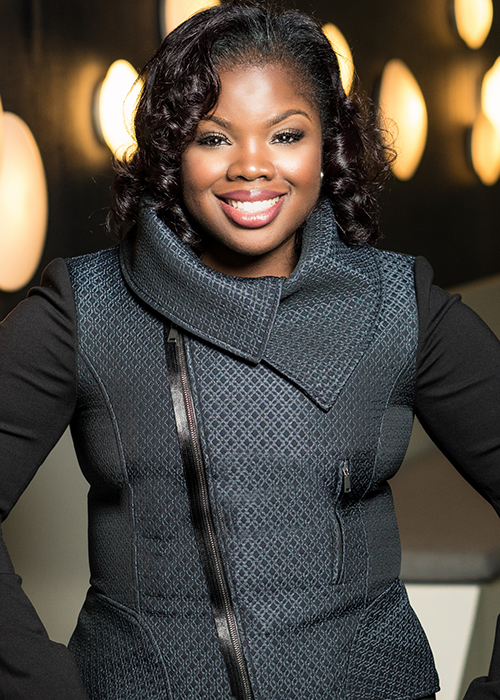 Heriscar is head business architect for Azure Consumption Strategy, a Microsoft consulting service. In her 17-year career at Microsoft, Heriscar has moved cross-country five times and worked in many notable divisions of the business, including education, state and local government, health care, and Fortune 500 segments. As the one-time chair for Blacks at Microsoft–Career Development, she created mentorship opportunities that paired hundreds of minority students with Microsoft executives. While serving on boards that empower underrepresented minority women, Heriscar has also created a scholarship fund for women of Haitian-American descent. Of her Emory experience, she said, "Having Emory on my resume—having worked with the professors and conquered the curriculum—has opened doors. My Emory MBA is like a business passport."
Jon Keen 11MBA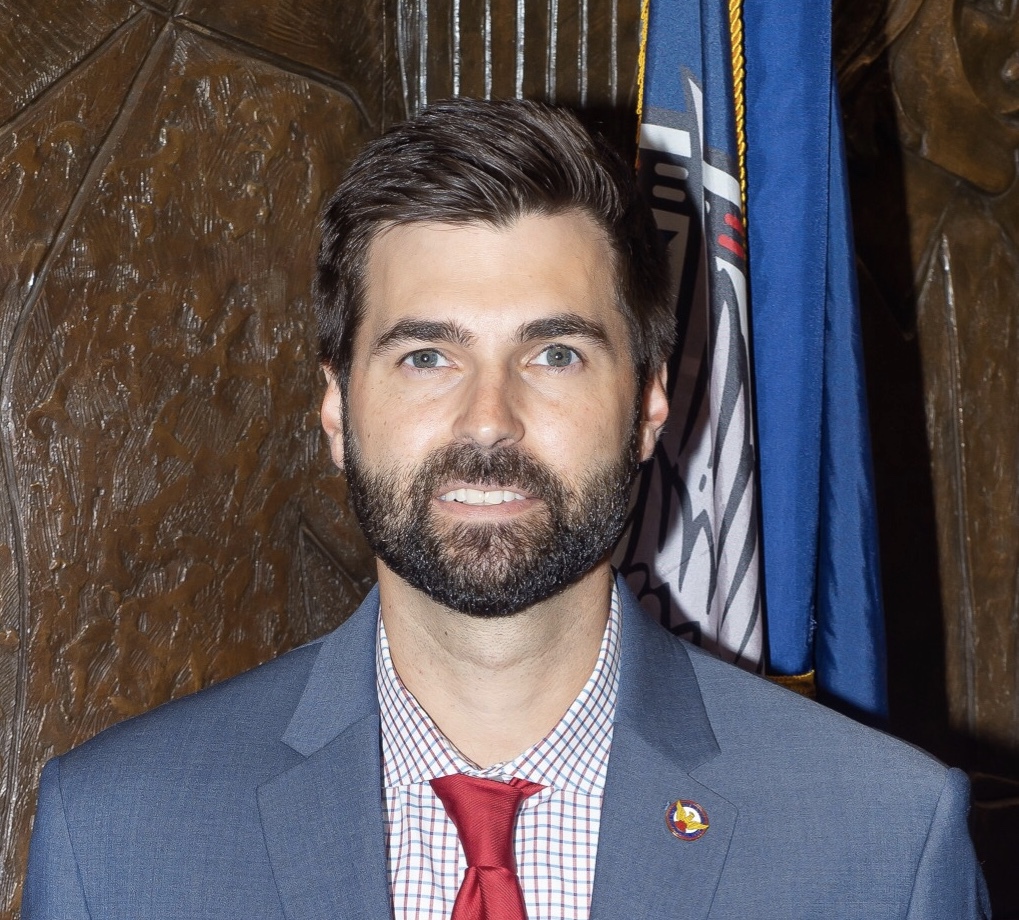 Keen is currently the deputy chief operating officer for the city of Atlanta. His interest in operations was sparked during his military career, where he led troops on the ground in Afghanistan twice. This sparked his interest in both the process and the challenges of policy making, which ultimately led him to his current position on the leadership team of Atlanta Mayor Keisha Lance Bottoms.
"Building trust is a core part of what we do every day—even if we are not the ones who eroded that trust," said Keen, who quickly learned that city government has some key differences from his previous consulting and military experience. The impact and speed of the work is also a bonus. "The mayor makes the decision, and the next day, we're going out and executing it," added Keen. "I can see the immediate impact of a discussion that we might have had with the mayor just hours before."
Caren Kelleher 05BBA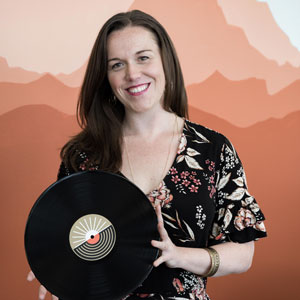 As founder and president of Gold Rush Vinyl, Kelleher has helped redefine an industry through innovation. Always interested in the entertainment industry, which led her to the Atlanta area and Emory, she would go on to get an advanced degree and become a member of the team that launched Google Music. Realizing that streaming music and apps do not serve the musicians in a tough industry, she saw the potential for vinyl in today's market and went on to get funding to build a new vinyl record factory.
Seeking to innovate, not repeat, she purposely hired contractors who built breweries and distilleries. "I knew we wanted to be different from any other vinyl plant out there. To do that, I needed to hire people from complementary industries to think differently and improve the experience for artists." This helped Gold Rush Vinyl earn a spot on Fast Company's list of "Most Innovative Companies of 2020."
Brandi Ray 10MBA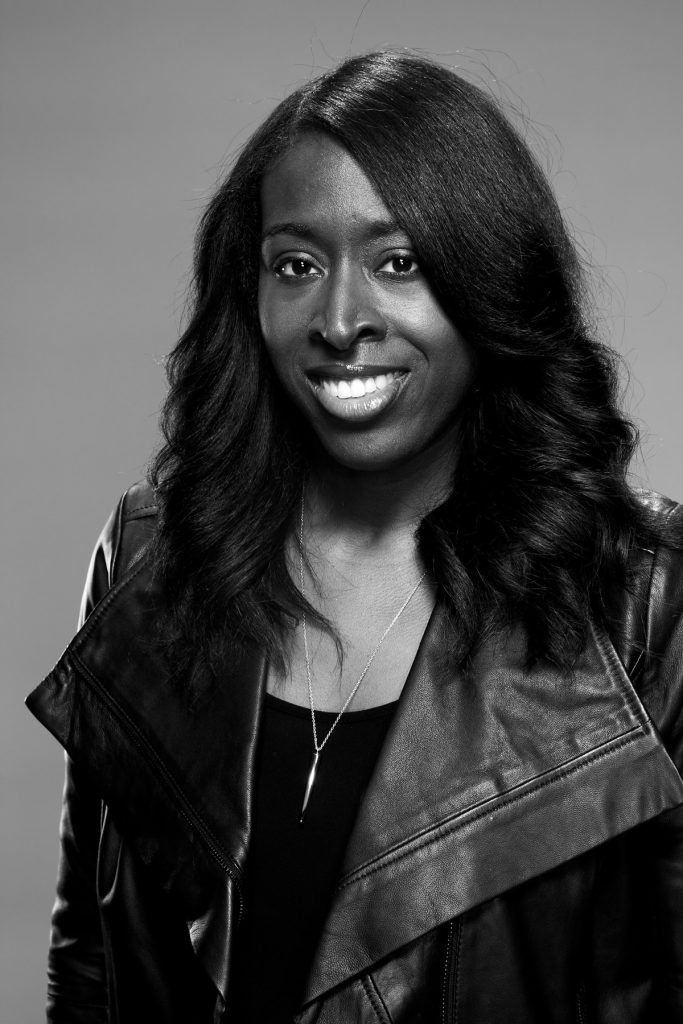 As senior director of marketing for PepsiCo's Cheetos brand, Ray has overseen innovative advertising strategies, including a pop-up restaurant, a highly regarded show during New York Fashion Week and a chart-topping Super Bowl commercial. Most recently, she helped influence the agenda on PepsiCo's $430 million commitment to support the Black community over the next five years. An advocate of building strong relationships, she is most proud of her mentorship of others, her leadership of the Mosaic African American Employee Resource Group and her involvement in diversity recruiting.





Kim Williams 09EvMBA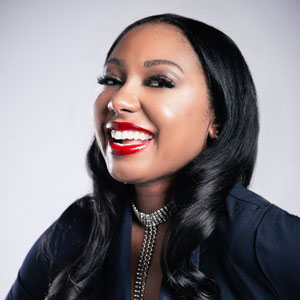 Williams is the executive director of Beautycounter, a leading e-commerce platform that advocates for safe skin care, cosmetics and personal care products. A top performer at a Fortune 100 company, she completed the Evening MBA program at Goizueta Business School with a goal of working for herself. Williams struck out on her own with Beautycounter. "The contagious spirit of more than 50,000 Beautycounter independent owners propelled me to believe that I could succeed regardless of race, socioeconomic status or background," said Williams, who rose to the top 1 percent of earners—only the fourth Black woman to do so currently.
The 2020 honorees were selected from hundreds of nominees representing the very best in achievement and service across the diverse and influential Emory alumni community. View all of this year's Emory 40 Under Forty Honorees.
− Reporting by Advancement and Alumni Engagement, Advancement Communications