Guided by Goizueta faculty, students have gained hands-on investment experience through Goizueta Investment Management Group (GIMG). Founded a decade ago by then students Corey Moore 12BBA and Shawn Shivalkar 11BBA, with guidance and support from Rick Rieder 83BBA, managing director of BlackRock, GIMG has become one of Emory University's premier student clubs, providing its members with the professional development and technical skills necessary for a career in financial services.
GIMG is also committed to improving financial literacy among underserved youth in the Atlanta area. Previous partnerships include local Atlanta schools and educational organizations such as Maynard Jackson High School, the Economic Empowerment Initiative, and Emory's s own Graduation Generation.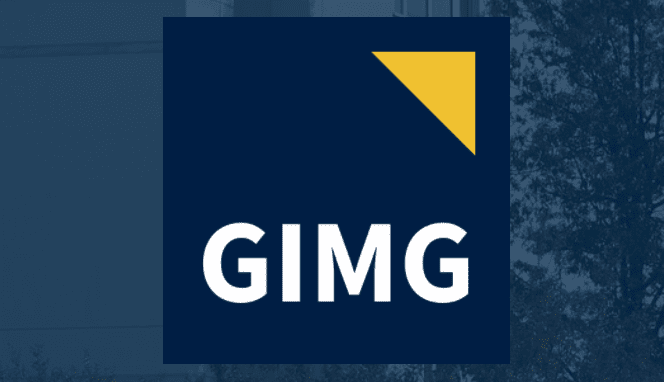 But GIMG may not exist at all had it not been for persistence and a bit of happenstance. When Moore arrived at Emory in the fall of 2008, one of his first thoughts was, "Who here knows how to get me to Wall Street?" he recalls. Moore, assistant portfolio manager, Fixed Income, Xponance, Inc., had just spent the summer interning for a hedge fund manager in Chapel Hill, NC, and he was hooked. He knew he wanted a career in finance.
As a freshman, Moore's quest to land on Wall Street led him to the Goizueta Investment Fund, an MBA student-managed stock fund. Moore and his fellow underclassmen could join the Goizueta Investment Club, conduct research, and present ideas, but as undergraduates, they would not be decision makers. "It was kind of deflating," says Moore.
Moore and Shivalkar both entered the BBA program and both majored in finance. While students, the pair approached Jeff Busse, professor of finance, about how they and other underclassmen might "get tangible investment experience," Moore recalls. "Academics are great, but we wanted practical, hands-on access."
Busse had an idea. Rieder, who is BlackRock's chief investment officer of Global Fixed Income and an active Goizueta alumnus, made a gift to the school, initially managed by Goizueta students enrolled in Applied Investment Management, as part of a larger pool of endowment assets. Busse suggested that Moore and Shivalkar create a plan to carve out Rieder's gift and launch a BBA investment group.
A Goizueta Investment Legacy Begins
The Goizueta Investment Management Group began. Students would manage a portion of Emory University's endowment via an equity fund with Goizueta faculty serving in advisory roles. Interested undergraduates would act as research analysts and make pitches and decisions about which stocks to buy or sell. The summer before their senior year, Moore and Shivalkar presented the plan to Rieder. He liked it, but requested they add a community service component around financial literacy, which they did. After that, "we were off to the races," says Moore.
Aaron Weiner 15BBA knew he wanted a BBA when he enrolled at Emory, but he wasn't sure what aspect of business to focus on. He met Moore and became an initial member of GIMG. Moore immediately tagged Weiner for leadership positions in the group. For Weiner, senior director of finance at Bilt Rewards, involvement in GIMG wasn't only about investing─it was about leadership opportunities, learning how to structure teams, and managing and training new GIMG members. "We were building a little company within Goizueta. We all learned a lot," says Weiner, who acted as GIMG's president in 2013-14 and is currently a member of the Goizueta Alumni Board. "Very few clubs provide real, hands-on experience—albeit in a safe setting since we had advisors."
During Weiner's tenure as president of GIMG, Rieder made an additional gift, which GIMG used to establish a fixed income fund. "It was super rewarding because we saw it as a real vote of confidence from Rick that the group was doing well," Weiner adds.
"Beginning with Corey Moore and later with Aaron Weiner—and numerous others as well, GIMG has attracted into leadership roles students that I believe to be among the most impressive business students you'd find anywhere," says Busse.
Wall Street Bound–and Up for the Challenge
Leading GIMG the first year was, notes Moore, a kind of test. If that first group of students had dropped the ball, GIMG might not exist today. Moore learned how to handle pressure, how to define and debate investment ideas, and to couple all of it with the core tenets of finance that he was picking up from professors like Busse. "It's hard to calculate that impact," says Moore.
In addition to learning about investments, Moore also gained experience that helped him during his early years in the industry—first at J.P. Morgan and then at Morgan Stanley—where he interacted with senior colleagues with significantly more experience. "Being at Goizueta, at the helm of GIMG, interacting with a person like Rick—who is one of the best asset managers on the street—forces you to mature quickly," says Moore. He sees the club as giving BBAs "a leg up when applying for finance jobs, Wall Street jobs," he says.
GIMG prides itself on being able to offer students the "resources they need to interview well and to be well-rounded candidates," explained Ryan Sun 22BBA. Sun, GIMG president in 2020-21, credits GIMG and its alums with helping him land his first internship. Sun was amazed at the amount of time alumni working in the financial industry took to help him master topics such as stock beta and financial modeling. "So far, GIMG has had the most impact on my experience at Emory," Sun says.
Weiner loved everything about Emory—his classes, the people, the administration, GIMG, "The whole combination," he says. In early October, he's marrying Ali Reubenstone 16BBA, whom he met while at Goizueta. "Emory has absolutely shaped my life in a positive way," adds Weiner, who, like Moore, has continued to work in his local community to teach financial literacy. "That's a thread I've kept with me. I think GIMG stands out because of the mission to give back to the community."
Expanding Mission to Increase Outreach
In addition to financial roles, GIMG also provides marketing, public relations, and community outreach opportunities for students. "GIMG is a great way to get involved with Goizueta," says Nicholas Trimble 23BBA, current GIMG co-president.
Historically, the recruitment process takes place in the first month of the new semester and includes completing an online application, being selected for interviews by the various leaders in each branch of the group—equity, fixed income, and public relations—and then offered membership in the group. Each semester, approximately six to 10 freshman/sophomore students are extended an offer to join GIMG. "It's a highly competitive process," notes Trimble.
New this year, BBA students can complete an outlined set of requirements to earn membership into GIMG. In 2020, GIMG's membership was approximately 50 students. With the new BBA membership initiative, GIMG membership should be closer to 60 by the start of 2022.
The expansion will allow the club to add more investment "pitch teams" to their roster. "Taking more juniors and seniors is a very big step for us," says David Portnoy 23BBA, co-president, GIMG. As a result of the group's growth, members can manage an additional fund. Trimble and Portnoy hope to have a plan in place to launch a third fund by the end of their presidency in May 2022. "It never hurts to have big goals," says Trimble.
Early in 2021, GIMG was in the initial planning stages for a reunion to coincide with the group's 10-year anniversary. The pandemic had other ideas. With a gathering on hold for now, Sun, Portnoy, and Trimble all mentioned how vital alumni involvement and the alumni network are in helping current and recently graduated students explore a life and career in finance.
If you are a former GIMG member or Goizueta alum who works in the financial industry and are interested in helping GIMG members navigate the world of finance, please contact GIMG executive board at gimgexec@gmail.com. Follow the group on LinkedIn.
For more information on Goizueta Investment Management Group, please visit emorygimg.com.