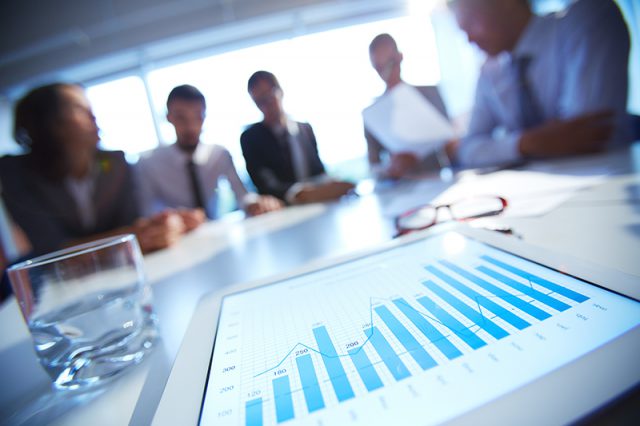 From day one, New York Governor Andrew Cuomo made it no secret that every decision he and his team make regarding management of the coronavirus remains "guided by expertise, data and science." His daily briefings were punctuated with charts and graphs, which illustrated the reams of data that health officials tracked and collected, underscoring the rationale for the latest pronouncement — from behavior to phases of reopening.
Like Cuomo, business and government leaders around the world are using data to drive decisions, and their reliance on analytics is only growing in scope and importance. Joining in this data-driven journey are Goizueta graduates from across marketing, manufacturing, healthcare and government. Each one synthesizes data to form conclusions, direct operations and lead change in their organizations — all based on analytics.
Data meets the day-to-day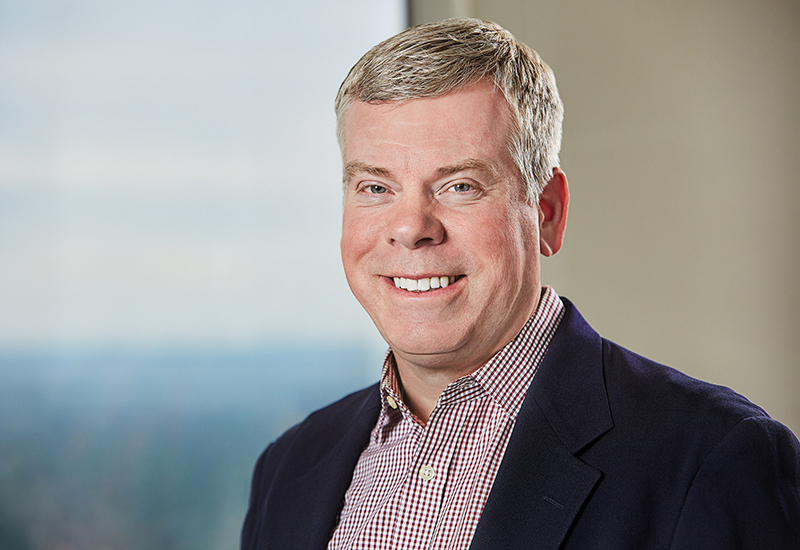 "Data analytics permeates every aspect of the business," said Erik Sjogren 99MBA, vice president and general manager of Georgia-Pacific's Disposable Tableware Business. "I have to know how to read the data and act on it."
Sjogren works with both product manufacturing and retailers for G-P's Dixie brand consumer products. "At the manufacturing level, data informs the lines' efficiency, which gives a true understanding of how much products cost to produce. For marketing, data analytics helps us understand if products are priced right and if the shelf space at the retail level is adequate."
The benefits of predictive analytics, he says, can signal a negative event in the manufacturing process. For example, if there is an equipment failure, past data combined with the current workflow will alert the manufacturing team that a machine is about to go down. On the retail side, the company's big data capabilities allow for minimal inefficiencies in the supply chain of products by indicating which products should be in which stores.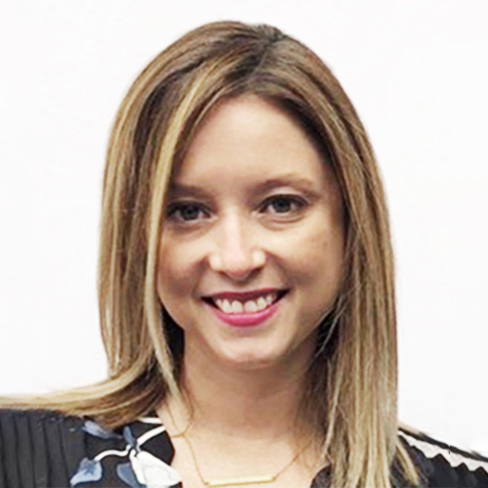 "I've watched the availability of data as well as tools and technology to understand it," said Jessica Talpos 12MBA, senior customer development manager for Johnson & Johnson based in Chicago. "Both have exploded, which helps us understand the consumer better than ever before — how they behave, what motivates them, what they buy and don't buy."
Talpos manages the Neutrogena Skincare business with retailer Walgreens. "It's my responsibility to understand how various internal and external factors affect my sales. I look at everything from price elasticity to promotional increases, consumer shopping trends, economic factors and competition," explained Talpos. "Then I triangulate those pieces of data to understand how they affect my business and what actions I need to take to grow."
According to Talpos, analytics "helps to decide which products meet consumer needs and to talk about products in ways that resonate, personalizing the message for different audiences."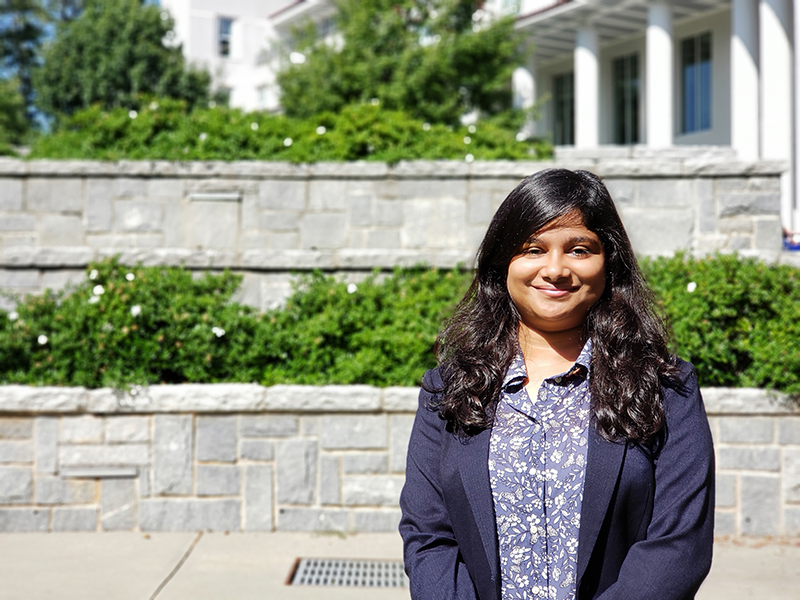 Indeed, determining consumer shopping needs has taken a sharp shift back to the basics thanks to the impact of COVID-19. Just ask Pooja Adiseshu 19MSBA, an associate with Tredence Inc., a San Jose-based management consulting firm. Her latest project involves work with a national retailer on the company's e-commerce website performance. Traffic is off the charts, and determining how to maximize consumer spend by offering relevant products is a challenge she, and a team of others, have embarked on. "We try to determine product categories where the company is doing well and where they can improve," she said.
The work is fast-paced and intense, but upper management is watching closely, said Adiseshu. "Because of the pandemic, the entire shopping experience has changed," she said. "So, it's really important to follow the data and identify what's working and what isn't. This information is getting reported to the board every month, so there's a lot of scrutiny."
Analytics impacts every industry
Big data has not only changed the game by providing insights on consumers and products, it's influencing industry makeup and careers.
"From a macro perspective, there's a convergence of the consulting world, the marketing world and the tech world," said Nicky Friedman 03BBA, director of creative strategy for Brado, a marketing and strategy agency based in Chicago. "Underlying that convergence means trying to do a better job of integrating the data that's collected."
Friedman's work revolves around helping clients understand consumer motivations, beliefs and perceptions. One example of this is marketing segmentation work that uses quantitative data to identify what types of consumers exist in a given product category. For a recent healthcare project focused on patients with a chronic condition, Friedman and her team found six distinct types of patients, ranging from proactive patients taking a hands-on approach to managing their care to those who struggled to understand and deal with their condition.
"This has implications on how you decide to market to them, who influences their decisions, what information they need and how to deliver that information to them," said Friedman. "We were able to overlay our findings with some psychological theories to further humanize these patients."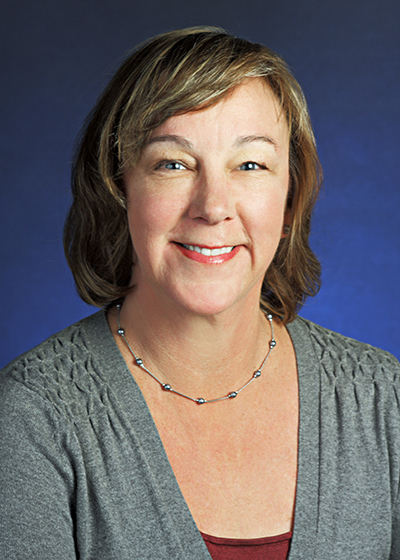 Tracy Jensen 90MBA/MPA has seen how advances in data collection are changing healthcare.
"My first job was rate setting for hospitals. At that time, we used data to determine which insurer, private or public, was paying for the most procedures," said Jensen, who is a director with the City of Alameda Health Care District and a board member of the Alameda Health System in California. "When managed care expanded in the mid-1990s, it was a huge change in terms of analytics. We needed to identify the population's health and the comprehensive number of services, then determine reimbursement for bundled services, as opposed to service by service." Jensen finds analytics now plays a big part in understanding population health, ensuring proper care is administered and issues are addressed in a comprehensive way. "Predictive analytics is an effective tool to make sure patients are discharged correctly and don't come back," said Jensen. Using utilization data to identify appropriate acute care and post-care services has been shown to reduce patient readmissions, improve health outcomes, and support fiscal accountability.
The key to unlocking workplace trends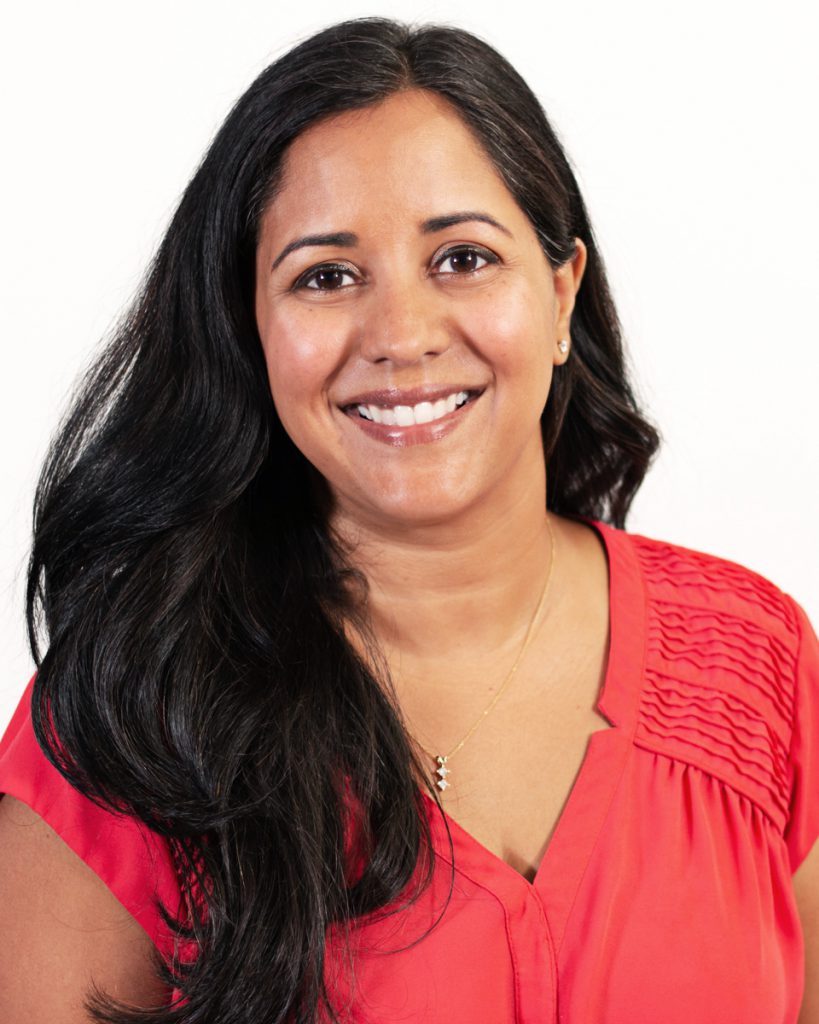 For Parul Lahoti Bhandari 10MBA, analytics not only influences her decision-making, it changed the trajectory of her career.
Bhandari began her career in human resources, before entering the consulting world managing software customers. "Data took me to this role," said Bhandari, who is senior manager of customer service success at VelocityEHS in Chicago, which provides software for workplace safety. "Our customers are businesses seeking ways to keep their workplaces safe. Once we understand their goals, we show them how software can help the process. We follow how they use it, and we look at their aggregate data and trends — the ebb and flow of activity," Bhandari said. "We're constantly looking at data and metrics. For example, if we see their activity drop in a certain area, even without talking to customers, we know what this behavior tells us."
Further, Bhandari added, "In my current role, I had to understand what people wanted to see before they knew they wanted to see it. It's an intuitive role. The data helps you to be intuitive. We now have so many insights we can give our customers to ensure success."
This type of mental dexterity that allows patterns to form and creates precise conclusions can be taught and has made careers in big data explode. Emory's Goizueta Business School offers a master's in business analytics and boasts a diverse and international slate of students every year.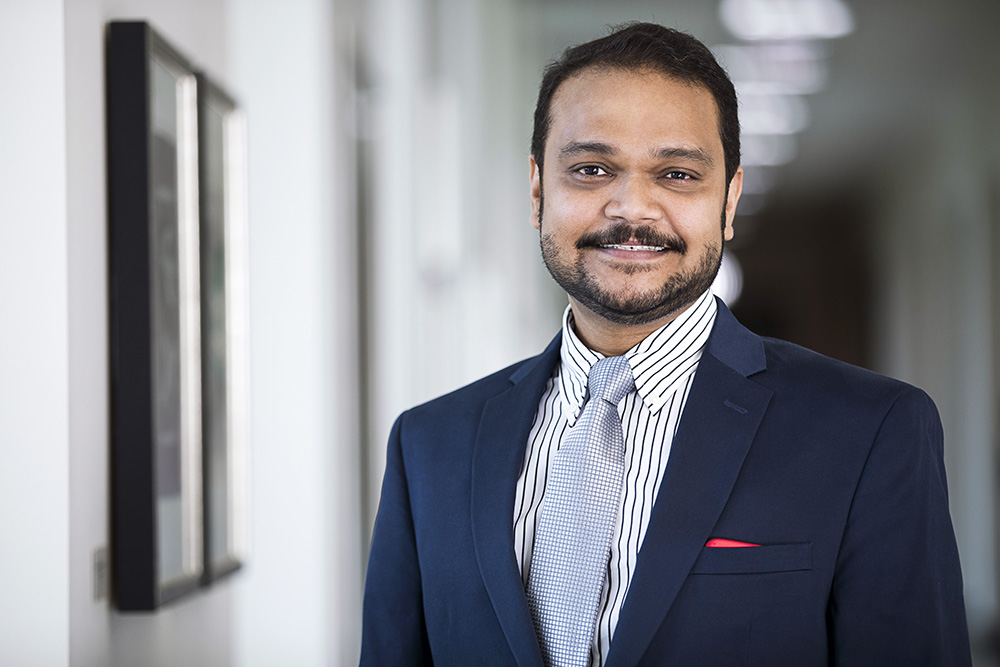 Barely four years old, the master's in business analytics program is unique because it provides an academic intersection of business, data and technology with practical applications throughout industry, said Ramnath Chellappa, professor of information systems & operations management and associate dean and academic director of the MSBA program. "What makes our program special is that we pay faithful attention not only to the data science but also to the technology component," he said. "Our goal is to create business data scientists."
Adiseshu credits the capstone project in the MSBA program with the ability to convey relevant information to C-suite leaders in a succinct and meaningful way. "A big focus was on implementing in the real world. I have to explain to stakeholders what the data means and not get too technical about it."
Providing insights to government
In the public sector, data drives government spending, informing the decision-making process on the federal, state and local levels.
David Friedman 93MBA works with long-term budget planning as a programming branch chief for the Programming and Formulation Division of the U.S. Border Patrol in Washington, D.C. "We are preparing a five-year budget, and to do that, we analyze data on our current capabilities and on what we want our future capabilities to be," said Friedman, adding any budget he develops goes through multiple layers of review. "The Office of Management and Budget represents the administration, and they have been increasingly data-focused and results-focused. In the ten years that I've been part of the federal government, I've seen an increased emphasis on data-driven decision-making. We want to provide data analytics to support our requests."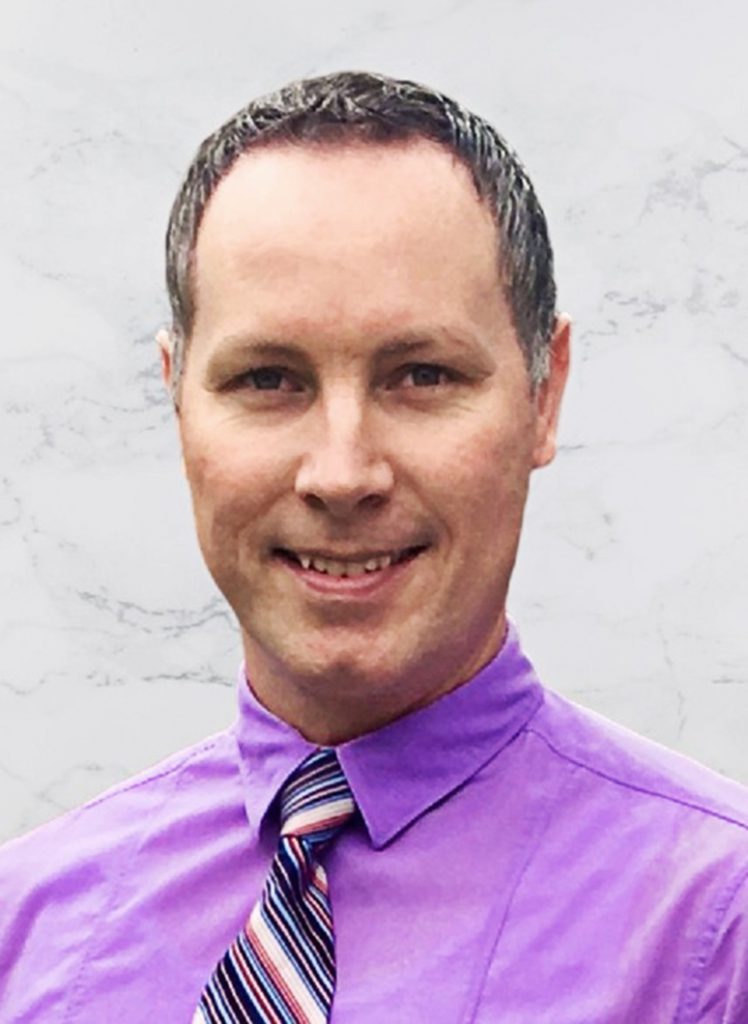 Similarly, Jason Cooksey 11EMBA, IT finance manager for the County of San Mateo, California, finds data influences how tech investments are prioritized for the county. Cooksey uses available data to optimize cost strategies to maximize the IT spend and ROI for his county's 20 cities and over 760,000 residents.
"As a government entity operating in the heart of Silicon Valley, the bar of expectation is raised higher by our cities and peer counties from across the U.S.," he said. "We can definitely mature more in leveraging the power of data analytics."
Cooksey is currently allocating resources to upgrade aged IT infrastructure running old applications to allow for more modern data collection and analysis. He is also steering investments into efforts such as creating cloud-based solutions, expanding public wi-fi and fiber connectivity to remote and coastal areas and enabling data sharing between the county's criminal justice departments, local public safety agencies and superior court. "We are generating volumes of data that are multiplying by leaps and bounds, and we need to find new ways to harness all the data for the good of our communities."
What's next?
The need for quality interpretation of data is reflected in the expansion of curriculum at Goizueta, as well as in its influence in every facet of business. The growing importance of data collection and the improvements in machine learning mean collection and analysis are more pervasive than ever. From government officials using data to fight a virus to managers making smarter choices for the benefit of customers and the bottom line, data analytics is here to stay.