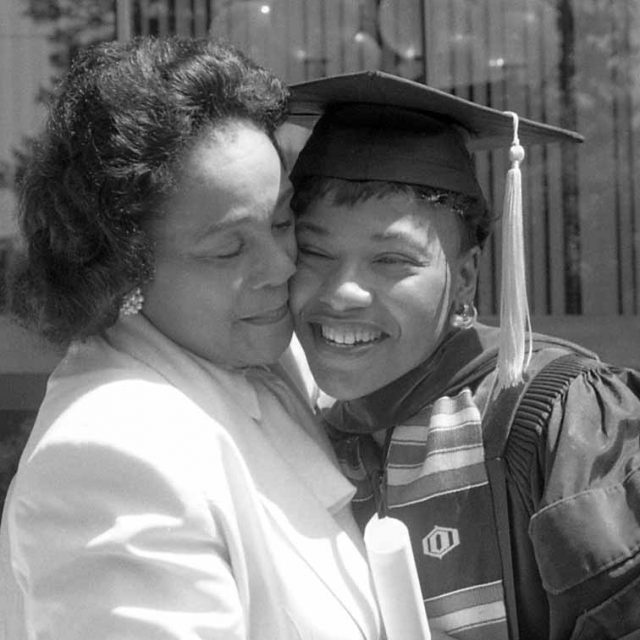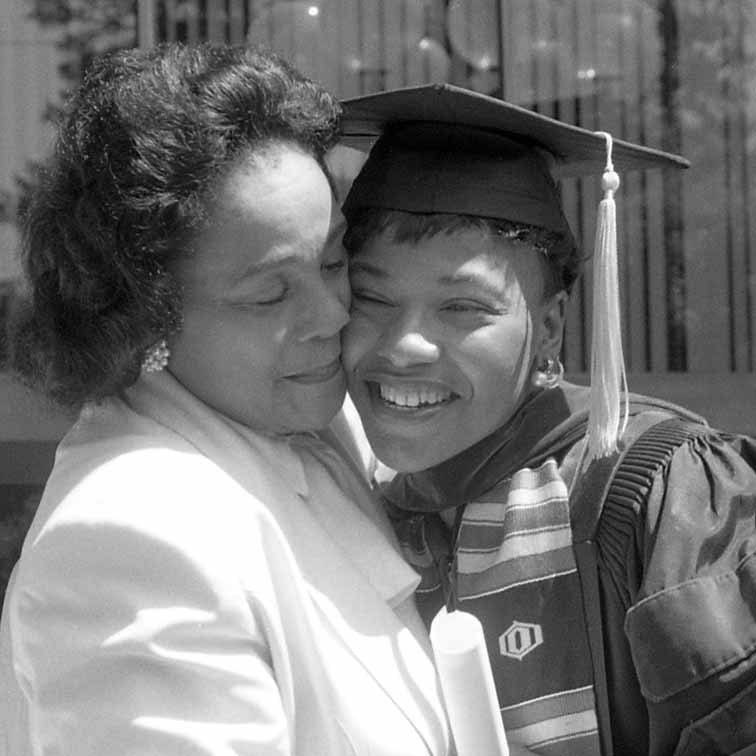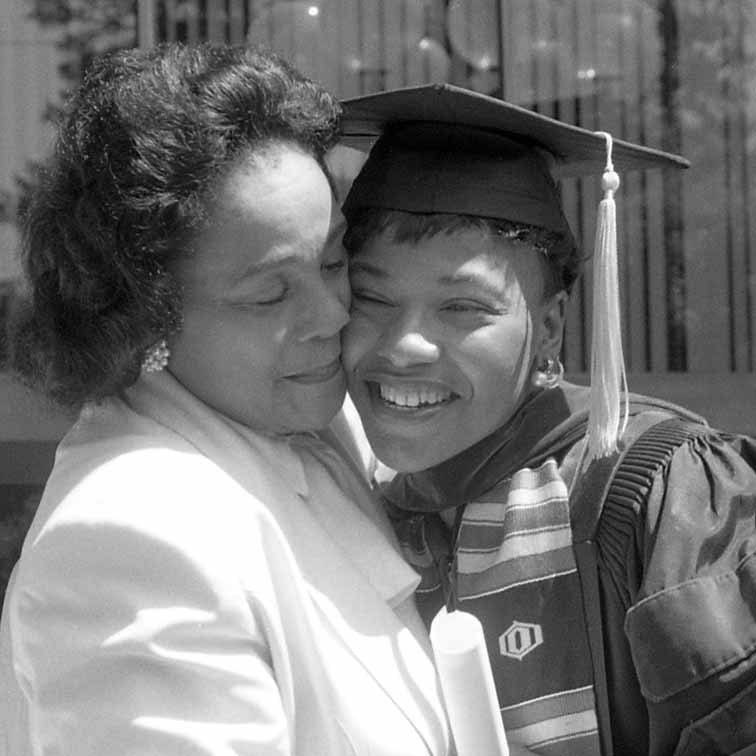 As a strategic initiative for Goizueta Business School, the principles of diversity, equity, and inclusion (DEI) have earned recognition and raised awareness amongst students, scholars, staff members, and citizens of the greater Emory community. To pay tribute to 28 significant milestones in our school's formative years, the Black History at Goizueta timeline was created.
"The historical context is really illuminating. It is important to recognize trailblazers and have an opportunity to think through the events of the country and world as they collide with our local history," says Jill Perry-Smith, senior associate dean of strategic initiatives who is charged with leading the school's DEI strategies.
Emory was desegregated in 1962 – not long ago from a historical perspective. The Black History at Goizueta Timeline project is one small step in recognizing the past and elevating key figures. As an ongoing effort, Goizueta is continuing to compile historical insight beyond this timeline and will continue to expand it over time.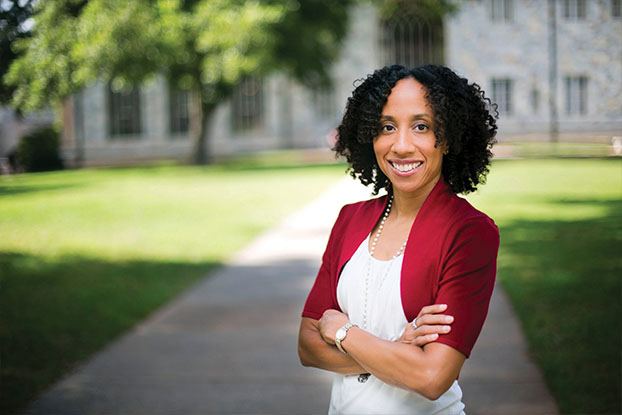 "Though we have made progress in respecting our individual differences and embracing our commonalities, there is still much work to do before we understand the true beauty of diversity, equity, and inclusion," Perry-Smith says. "We encourage all members of the Goizueta community to join us as we continue working to create meaningful change."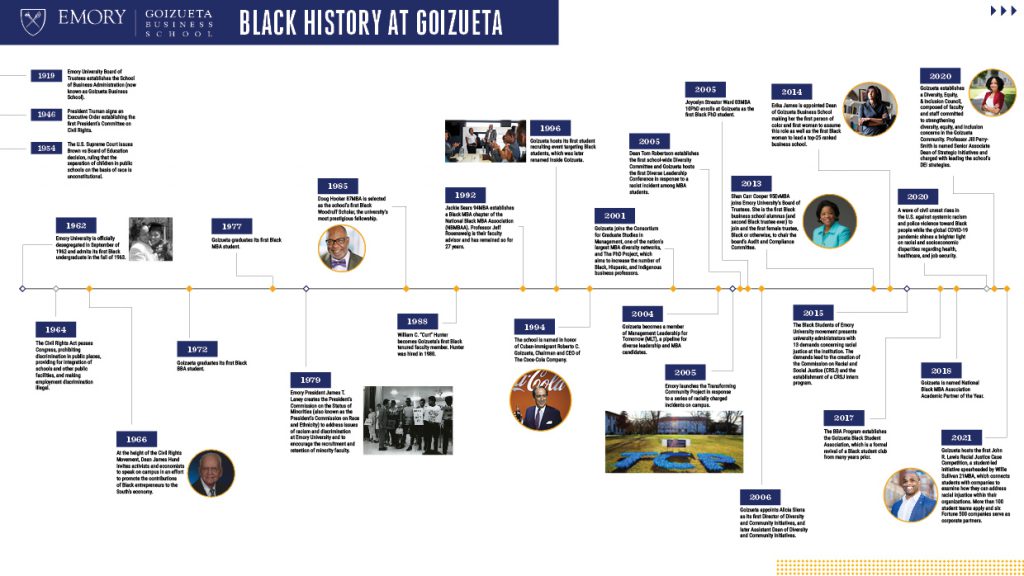 At Goizueta, diversity is a commitment to nurture and challenge the unique perspectives that will shape the future of business. It's a commitment to innovate in traditional fields and embrace emerging insights. It is the foundation of our intentions and actions. It is one of the core values by which we lead. Find out more about our commitment to diversity, equity, and inclusion.