"I just love sneakers," Adam King 09MBA says. "Ever since I was little. I literally eat, breathe, and sleep sneakers."
From his personal collection to his career, King has dedicated his life to the sneaker industry. He spent about 13 years working for various brands, big and small, before starting his own—the first Asian American owned, designed, and inspired sneaker brand, 1587.
An Unconventional Path to a Dream Job
Determined to work in the industry straight out of college, King created a video introduction of himself and sent it to Reebok CEO Uli Becker's home address every week.
After a few weeks, it caught Becker's attention. He wrote King's name and number on a piece of paper and slipped it to the person who would become King's future boss during a meeting. "He called me up," King says. "He's like, 'Who are you, and why am I talking to you?' I said 'Oh, I'm trying to get a job.' That guy actually helped me get my first job."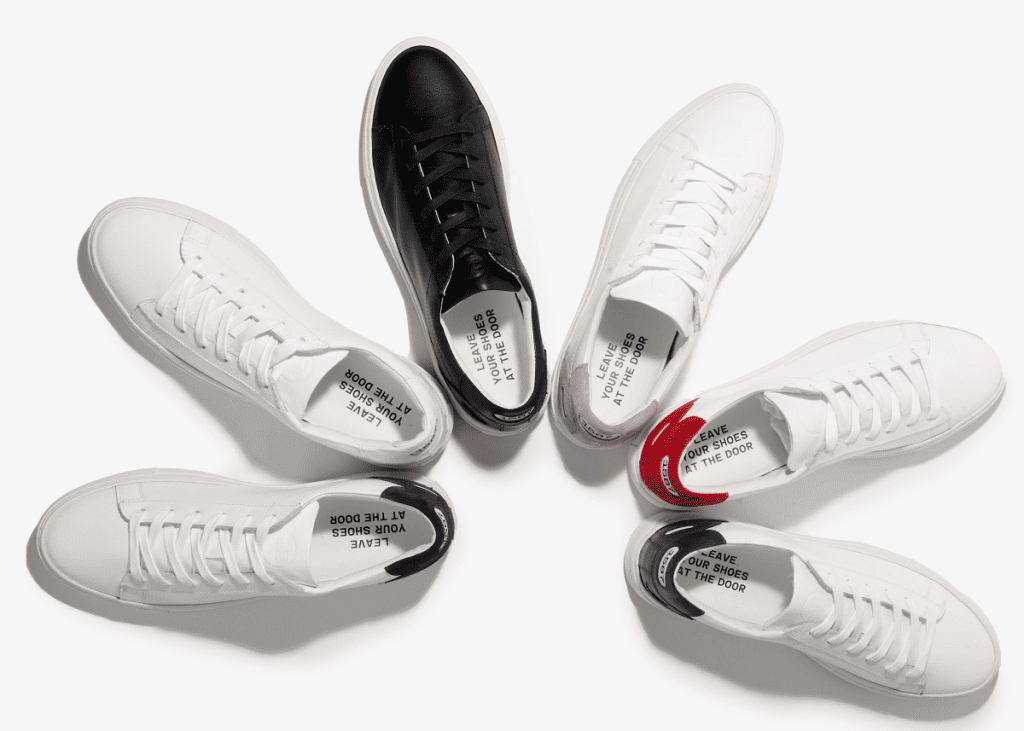 Over his tenure with Reebok, King worked in sales, product development, and product marketing, starting in Boston and later moving to Germany and Vietnam.
King says he eventually wanted to move into startups, but he wanted to build up his skills and resume to best position himself for the transition. He was first able to apply his factory experience to the Italian leather sneaker startup KOIO.
"My job at KOIO was the first time I had dreamed about starting a shoe company or doing a startup," he says.
At KOIO, King says he realized there were several aspects of business he never had to think about before. Practicing those aspects gave him the confidence to start 1587 Sneakers.
Unapologetically Asian American
"After years of being in the industry, I saw how Asian Americans are undervalued and overlooked by the sneaker industry," King says.
King thinks the sneaker industry is 20 years behind the rest of society in terms of marketing toward Asian Americans. Examples he lists include the lack of representation of Asian models, sneaker companies' reluctance to use the term "Asian American" in marketing copy, and the rebranding of Asian culture with terms like "streetwear," "skate," and "hip hop."
King consistently noticed how Asian Americans over index as customers, yet marketing money was not spent on them. When King asked why in meetings, he was told Asian Americans are "follower" consumers, meaning they don't need to be marketed to because they will buy the products anyway, and Asian American culture is "not very aspirational."
"Often Asian American culture tells you that you have to be quiet, you have to fit in, you have to assimilate," he says.
At 1587, we want to empower all people to be unapologetically themselves.

Adam King
King says co-founder Sam Hyun, who he describes as "the heartbeat of the company," exemplifies how they want people to feel when they wear 1587 sneakers: loud, energetic, assertive. King says co-founder Jerry Won, "the thought leader of the company," exemplifies what 1587 stands for.
As for King himself, he says, "I'm just a sneakerhead who is so passionate about shoes."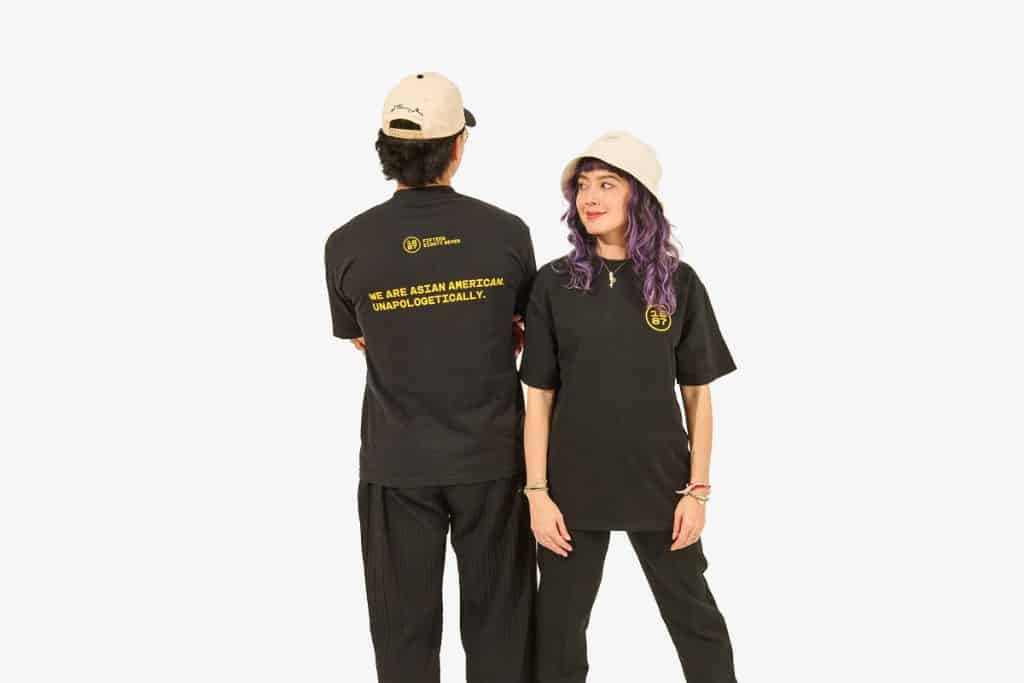 As CEO, King is involved with every aspect of the business. As such, he has made sure everything is executed with thought, starting with their name 1587, the year Asian Americans first arrived in America. "Every time people say go back to your own country, we say we've been here for 400 years."
The company's logo is meant to resemble Asian characters. The inside of their shoes are lined with messages like "Unapologetic for 100 years" and "Leave your shoes at the door."
Their first collection is inspired by King's favorite childhood festival, the August Moon Festival.
"That's the DNA that runs in all our shoes," he says. "We have traditional Asian American or Asian depictions of the moon. The fun part is to do it so it tells a story, but don't do it so aggressively it scares people away."
Each customer receives a handwritten note and an email that allows them to leave feedback. King says the response they've received has been humbling and rewarding, from selling 50% of their inventory within 30 days of their May 1 hard launch to customers' long messages about the Asian American pride 1587 has ignited in them.
They only hope to grow this community by collaborating with other Asian American brands for upcoming collections and attending Asian events.
Unleashing Success
Personal. Unapologetic. Unconventional. These are words that mark King's career, and the sentiments that make up his best advice.
"Just be super hungry, and take that shot," he says. "Keep trying, keep knocking. The doors will open. That's how I got my first two jobs."
Whether you're looking to accelerate your career or make a career pivot, our full-time One-Year MBA and Two-Year MBA programs prepare you to challenge business as usual and become the innovators who disrupt it. Learn more here.