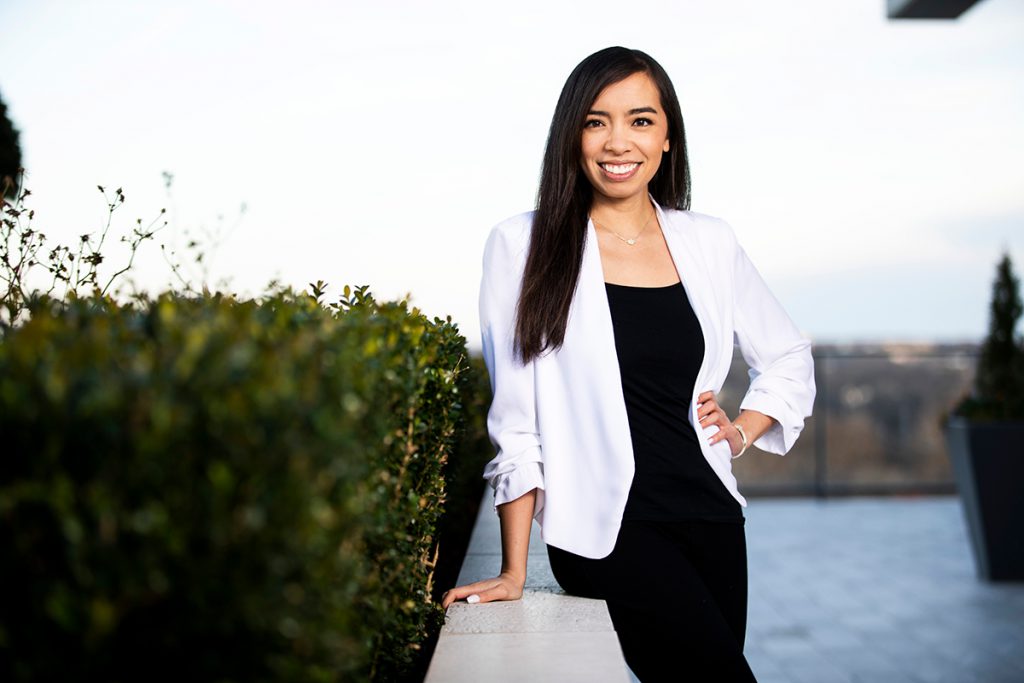 For Nicole Mejias 21EvMBA, it was Goizueta or nothing. "I wanted to expand my network deeper into job functions that were more closely aligned with my career aspirations, and so for me, it was Emory or nothing," Mejias says. "I actually didn't apply anywhere else."
The senior account manager at Microsoft focused on strengthening her network by becoming actively involved. After serving as vice president of student activities, Mejias was elected president of the Goizueta Evening Business Association.
"What I love about Emory is that the school provides a multitude of ways to exercise your leadership skills," she says. "And, not personally having a team to manage yet at work, student government has given me the opportunity to manage a team of students and interface with the program office to amplify the concerns and needs of the student cohorts."
Mejias also has found opportunities to work on projects with faculty, most recently helping to develop a SunTrust case study about building a purpose-driven organization with Associate Professor in the Practice of Marketing Omar Rodríguez-Vilà. "Case studies take a lot of work and time," she explains. "As we continued to learn about the details of the case, I couldn't help but think of how many countless other stories were out there but may never be told. I hope the case serves as a conduit for other teams and organizations to take the time to capture how they were able to execute meaningful change – the business landscape would be better off for it."
Outside of school, Mejias enjoys traveling, attending live music and sporting events, and outdoor activities like hiking and skiing. "I love discovering new places and overall, taking adventures."

Guided by what she calls her "North Star," Mejias' continued motivation always comes back to her "why" of attending school. "While career goals and aspirations are definitely a major factor, at the end of the day, my big 'why' goes back to my family," she notes. Whether through immigration or attending night school, Mejias' family made decisions that positively impacted future generations. "I aim to follow in their footsteps of not just doing this to improve my life but the multi-generational lives of those to follow."
Mejias' mentor Omar Rodriguez-Vila also serves as the academic director of education at The Roberto C. Goizueta Business & Society Institute, Goizueta's new academic research center with a mission to transform business to build a more equitable and climate-smart world.