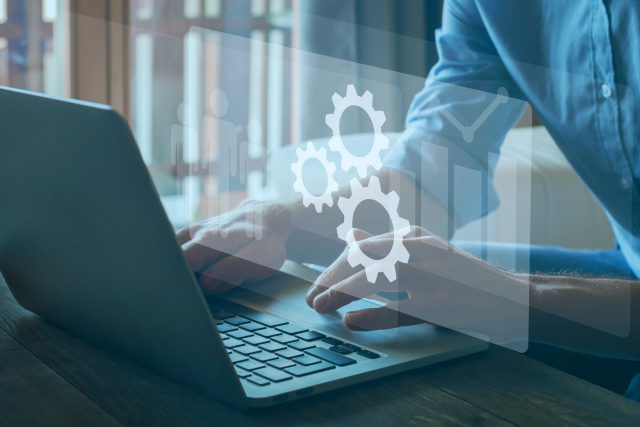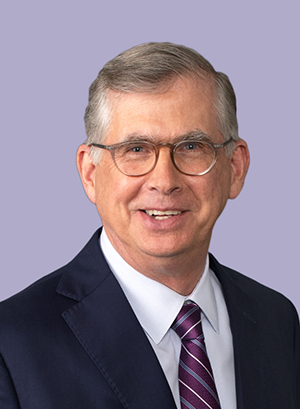 In the fall of 2018, Omar Rodriguez-Vila received a call from J.B. Kurish, professor in the practice of finance and a former investment banker. He'd just received a call from Bill Rogers, president and COO, Truist Financial Corporation. Rogers had just read "Competing on Social Purpose," a Harvard Business Review (HBR) article written by Omar Rodríguez-Vilà, associate professor in the practice of marketing at Emory's Goizueta Business School, and wanted to know if Rodriguez could meet with him. Rogers had a business transformation story he thought might interest him.
Rob Kazanjian, Asa Griggs Candler Chair and professor of organization & management, went with Rodríguez-Vilà to meet with Rogers, who included his entire senior management team in the meeting. For more than an hour and a half, Rogers and his team recounted the story of SunTrust's transformation from an institution struggling after the financial crisis of 2008 into a purpose-driven company that merged with BB&T in 2019 to become Truist, the sixth largest bank in the U.S. with $488 billion in assets. Kazanjian was amazed by the exchange.
"I remember walking out of that session and Omar and I looked at each other and within a nanosecond agreed this would be an absolutely great opportunity to write a case. There was a lot going on there that could be the basis for good class discussions," Kazanjian explained to students, alumni, and other guests during the latest Learning & Leading: Goizueta Distinguished Speaker Series, featuring Rogers.
For the speakers series, Rogers reunited online with Kazanjian and Rodríguez-Vilà to discuss SunTrust's transformational journey, the business case that came out of it, and why SunTrust and BB&T's common quest to be purpose-driven companies gave Rogers the confidence that the 2019 merger wouldn't just work financially, but culturally as well.
Finding the "why"
In May 2010, Emory Executive Education partnered with SunTrust to develop the SunTrust Advanced Leadership Program for the bank's executives. Designed to drive strategic imperatives, approximately 250 SunTrust executives went through the program before it wrapped up in May 2019 (Emory Executive Education is currently working with Truist to establish a similar program). Kazanjian worked closely with SunTrust leadership to design the program. SunTrust leadership challenged Goizueta "to include material in the [leadership] program that was responsive" to SunTrust's strategic needs, Kazanjian explained. Goizueta faculty also had extraordinary access to SunTrust leadership. "We were able to interact with senior executives on a regular basis as they came into the classroom," he said. The relationships built over the course of SunTrust's Advanced Leadership Program were instrumental in creating the business case.
The first time Rogers spoke to Kazanjian's strategy class was in 2011, shortly after Rogers had become CEO (he was appointed president and CEO in June 2011 and became chairman and CEO of SunTrust in January 2012). At the time, SunTrust was struggling to overcome the effects of the 2008 financial crisis. The public's trust in financial institutions had fallen from 75 percent of Americans stating they had confidence in financial institutions prior to the crisis to just 45 percent following the crisis. And SunTrust's net income growth had declined by nearly 40 percent over a five-year period.
As CEO, it was Rogers' job to right the ship and to position the company for the future. As he spoke to Kazanjian's students, Rogers highlighted how he planned to change the bank's balance sheet. But the students pressed him on why he was making certain decisions. "We had a debate back and forth and I had lousy answers," said Rogers. "It was terrible."
Not long after his interaction with Kazanjian's class, Rogers spent the afternoon at a SunTrust branch to observe some of the new strategic initiatives in action. As the branch manager got ready to leave for the evening, she took off her SunTrust name badge. Rogers noticed and asked her why she took it off.
She had errands to run, she explained, and didn't "want everyone to know I work for a bank," said Rogers. "I promised her that night, you are going to be proud of where you work and you're going to be proud of the industry you work for." At that moment, Rogers knew he not only needed to make a strategic turn, but a cultural turn as well.
On becoming a purpose-driven company
As Rogers explained to viewers during the Goizueta Speakers Series, the journey to become a purpose-driven company began with a search for best practices. Rogers called nearly a dozen fellow CEOs to pick their brains. He and his leadership team read everything they could find on the subject. "We found there really wasn't a great curriculum on purpose," Rogers said. So he told his leadership team, "Why don't we write the book on purpose?"
The leadership team concluded that SunTrust could build trust in the bank and in the financial industry by helping people "take the first step towards financial confidence," he said. They'd do so by offering programs and products that would help people build financial security and reduce financial stress. They adopted a purpose statement: "Lighting the Way to Financial Wellbeing," and established the audacious goal of helping five million people take their first step toward financial confidence.
Internal polling of SunTrust employees revealed that employees mirrored the rest of Americans: 40 percent of them didn't have $1000 saved for an emergency, and a third of them had no money saved for retirement.
As a result of the employee survey, Rogers decided that the path to financial wellbeing started inside SunTrust. As an incentive, the company gave employees who completed a financial wellness program $1000 to set up emergency savings accounts. By May 2019, more than 80 percent of employees "all up and down the income stream" explained Rogers, had completed the program, with approximately $13 million given to employees.
Along the way, the company created a number of initiatives and policies to incorporate purpose into everything it did.
Before SunTrust and BB&T merged, Rogers knew the financial reasoning behind creating Truist was compelling, but it was BB&T's commitment to purpose that sealed the deal. "That was the glue," Rogers explained. "The real, true foundational connection point for us was purpose. We are both purpose-driven companies." When Rogers and Kelly King, chairman and CEO, Truist Financial Corporation, explained the merger to employees, "We didn't talk about the cost savings. We didn't talk about technology investment. We just talked about purpose, mission and values," said Rogers.
Making the Case
When Rodríguez-Vilà and Kazanjian asked Rogers if they could create a business case study that documented SunTrust's quest to become a purpose-driven company, he agreed. According to Rodríguez-Vilà, he and Kazanjian wanted the case, "SunTrust: Becoming a Purpose-Driven Company" to define what it means to be a purpose-driven company, to study the "level of implementation" of that purpose, and to quantify the impact that being purpose-driven has on all the various stakeholders—from company employees to the community.
Rodríguez-Vilà recruited three of his top students to help—all of whom had shown interest in purpose-driven companies when he'd taught his Harvard Business Review article in his first-year marketing class, shortly before he got the call from Rogers. Nicole Mejias 21EvMBA, also Rodriguez-Vila's teaching assistant, Hannah Courtney 21EvMBA, and Gopal Pappu 21EvMBA, worked on the case in 2019, researching the bank and industry. By spring 2020, they had permission to pursue the case as a directed study that earned them class credit. While putting the case together, the students had extraordinary access to SunTrust leadership.
When Rodríguez-Vilà and Kazanjian interviewed members of SunTrust's management team—including Rogers—the students were in the room. "They asked some of the questions," Rodriguez-Vila said. "They could not believe they were hearing the CEO of SunTrust reflect on this journey."
"Some people were doubting the whole process, but [Rogers] did it anyway, and I think that's just remarkable," said Mejias, a senior strategic account manager at Microsoft. She was surprised at how different the SunTrust story was compared to other business cases she'd studied. "The number one North Star was not financial metrics," she said, adding that the majority of business cases revolve around numbers.
Ultimately, the decision to center SunTrust as a purpose-driven company did positively affect the business, but that wasn't clear when Rogers made the decision to do so. "This was not something everybody wanted to do but Bill Rogers really had the foresight to say, 'No, this is right,'" explained Mejias. This past semester, Kazanjian taught the SunTrust case to Executive MBA students for the first time. "It was a joy to teach," he told Rogers during the speaker series. "This topic is going to be more front and center as time unfolds."