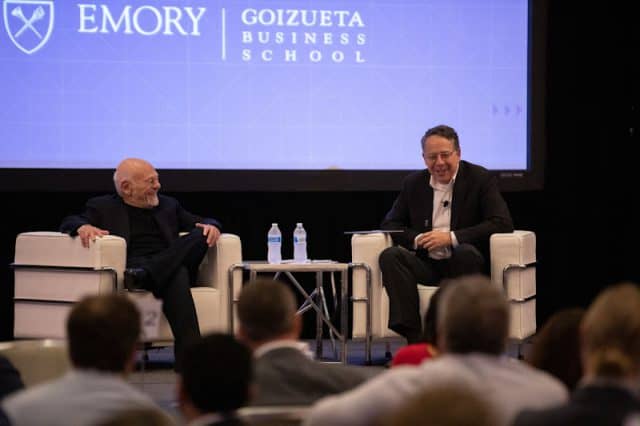 Goizueta Business School hosted the inaugural Emory Real Estate Conference, and the event went so well its organizers are already looking to secure a larger venue for next year's conference (a save the date notice is coming soon). Those lucky enough to be part of a sold-out crowd of 550 gathered at the Whitley Hotel in Buckhead to hear from some of the most influential leaders in the Atlanta real estate community, as well as capital market experts from Atlanta and New York.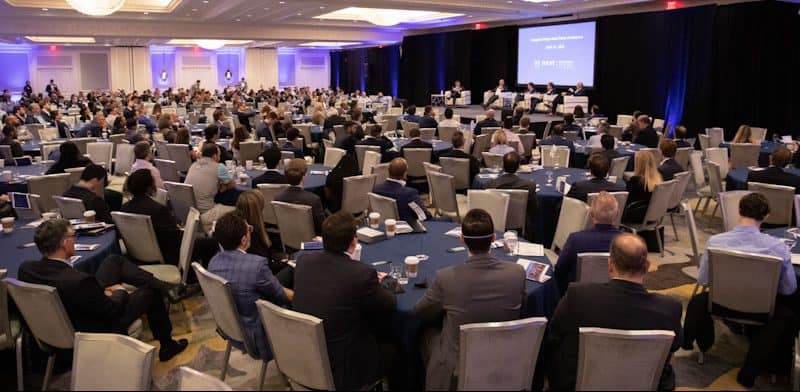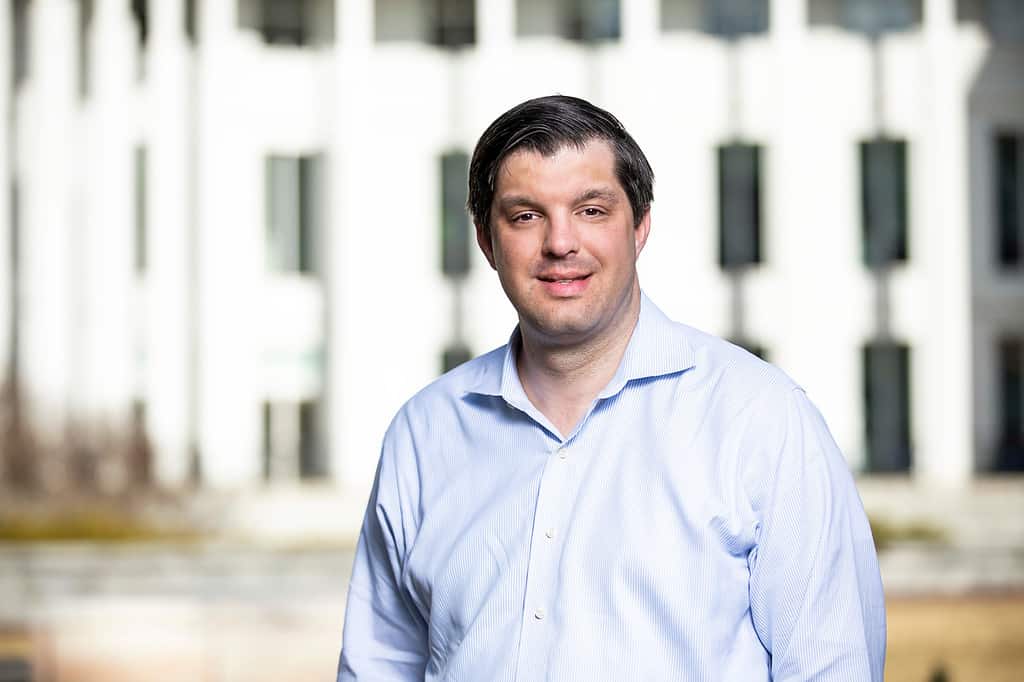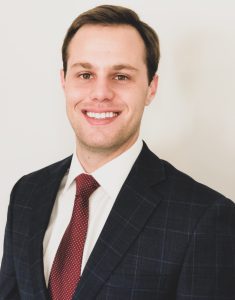 One of the nation's top real estate markets, Atlanta has seen significant growth over the last few decades. Given Emory University's location and the growing renown of Goizueta's 15-year-old real estate program, the conference's student co-chairs John Schellhase 23EvMBA and Bernard "Bern" Clevens 22MBA saw hosting an Emory and Goizueta-branded conference as a great way to unite real estate professionals, serve the greater Atlanta community, and showcase the Emory and Goizueta brands.
"Our hope for the conference was to plant a flag that Emory is serious about real estate, that it's passionate about it," explained Clevens. The pair also believe the conference will be a way "to attract talent and develop a strong real estate pipeline of students interested in the space," he added. "A pipeline not just in Atlanta but spanning the nation to New York and California."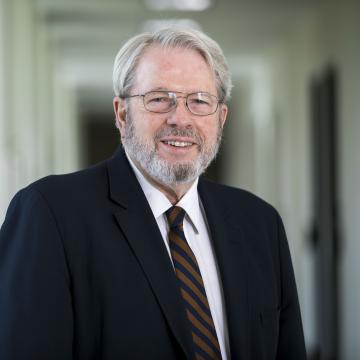 Key to the conference's success were the efforts of Roy Black, professor in the practice of finance and director of Goizueta's Real Estate Program, Goizueta's Interim John H. HarlandDean Karen Sedatole, numerous faculty, Goizueta staff, alumni, and a number of Schellhase's and Clevens' fellow Goizueta Real Estate Group members. Clevens said, "We were blown away by the support."
Schellhase and Clevens were able to secure $200,000 in funding from 36 sponsors, including TASORO, Monarch Alternative Capital, Eastdil Secured, Toccoa Capital Management, and Cousins Properties.
Students Engage Luminaries to Discuss Real Estate Trends, Capital Markets, and Asset Classes
Schellhase estimates that he and Clevens put in approximately 1000 hours each to get the conference off the ground and make it happen. There were pitch meetings, email inquiries, phone calls, Zoom calls. And in December 2021 the conference "got real" when the students confirmed their keynote speaker, entrepreneur, and investor Sam Zell.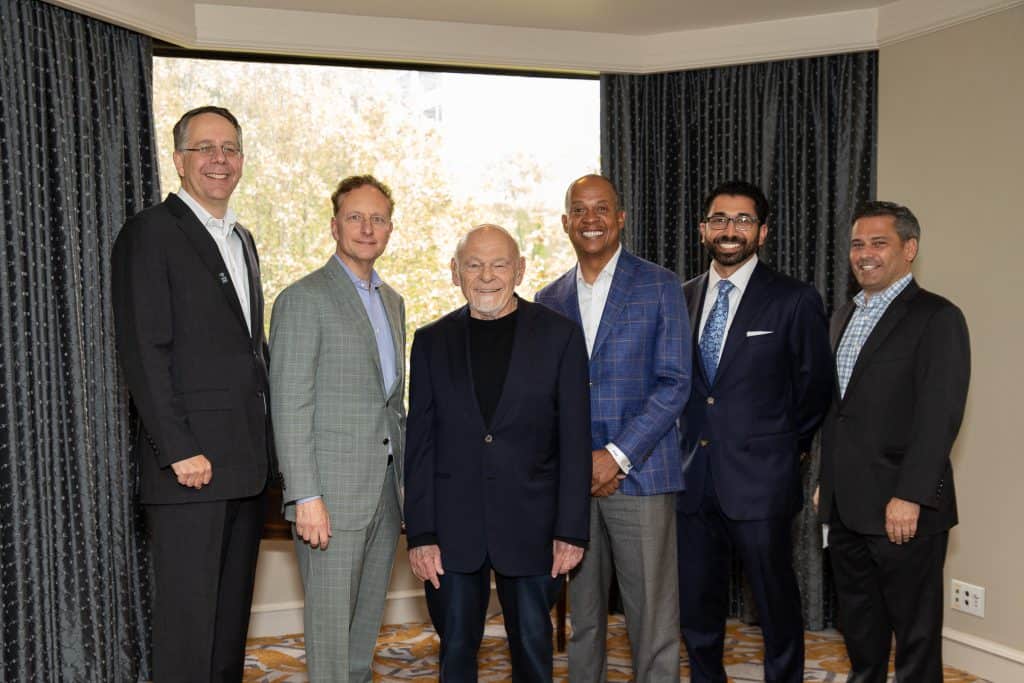 Zell, founder, and chairman of Equity Group Investments, is a self-made billionaire who serves as chairman of several companies listed on the New York Stock Exchange. In 2017, Forbes recognized Zell as one of its "100 Greatest Living Business Minds."
In addition to Zell, Schellhase and Clevens secured a number of real estate luminaries to speak on salient issues. Panelists Ambrish Baisiwala, CEO, Portman Holdings, Matt Bronfman, CEO, Jamestown LLP, Colin Connolly, CEO, Cousins Properties, and T. Dallas Smith, CEO, T. Dallas Smith & Company, discussed "Sunbelt Growth: Atlanta Takes Center Stage." Klaas Baks, professor in the practice of finance and executive director of the Emory Center for Alternative Investments, acted as moderator.
The "Capital Markets Insights: Trends and Disruptors," panel, moderated by Hussain "Moos" Moosajee, senior vice president, Trammell Crow Company and an adjunct professor in Goizueta's real estate program, included Bryan Donohoe, partner, head of real estate debt, Ares Management, Lance Patterson, CEO, Patterson Real Estate Advisory Group, Adam Sklar, co-head of real estate, co-portfolio manager, Monarch Alternative Capital, and John Wolf, managing principal, Westbrook Partner.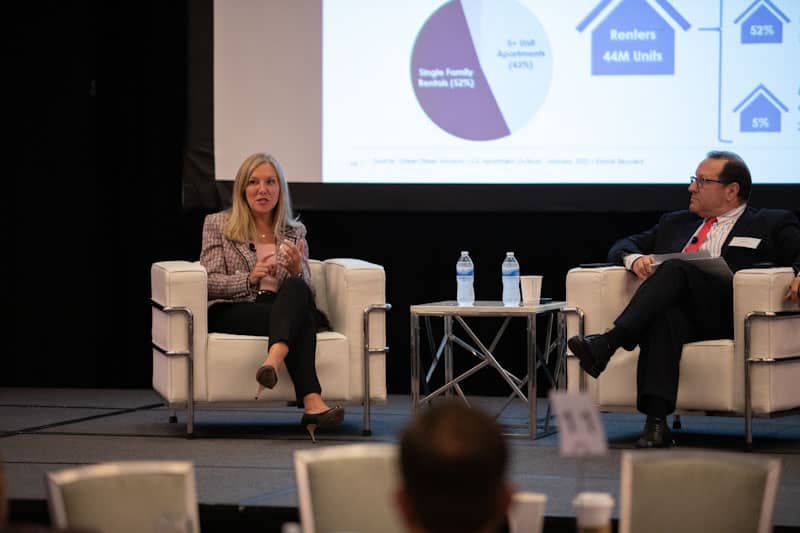 Colleen Keating, CEO, FirstKey Homes, offered her perspective on the rise of single-family rentals (SFR) as an asset class.
Black was thrilled by what Schellhase and Clevens were able to achieve. "The list of speakers and the events around this conference was the best I've ever seen," said Black, who has been to his share of real estate conferences.
Schellhase was appreciative of Goizueta's ability to empower its students and give them experiential learning opportunities, such as planning and executing a conference. "For both Bern and I, this has been the highlight of our entire graduate and professional experience to date," added Schellhase. "The school let us run with this thing."
Emory Real Estate Conference in the Works for 2023
With a sellout crowd, Schellhase and Clevens are already planning tweaks for next year's conference—including a larger event space and improvements to the guest and attendee experience. Targeted networking opportunities and a recruiting event will piggyback on the conference.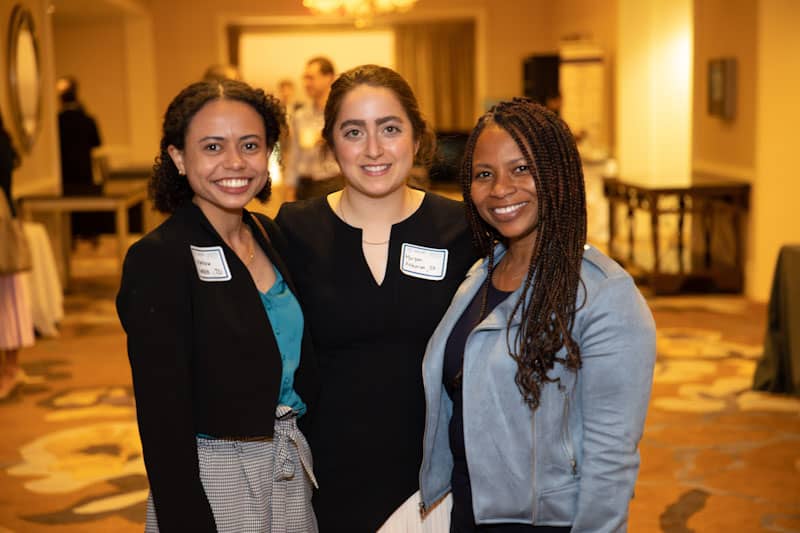 "We want to make the conference a repeatable event on the calendar and continue to make it relevant," said Schellhase, who will graduate in December 2022 and is currently looking for a mixed-use investment role in the Atlanta area. After he graduates this May, Clevens will join Bridge Investment Group's Industrial real estate team as a senior associate.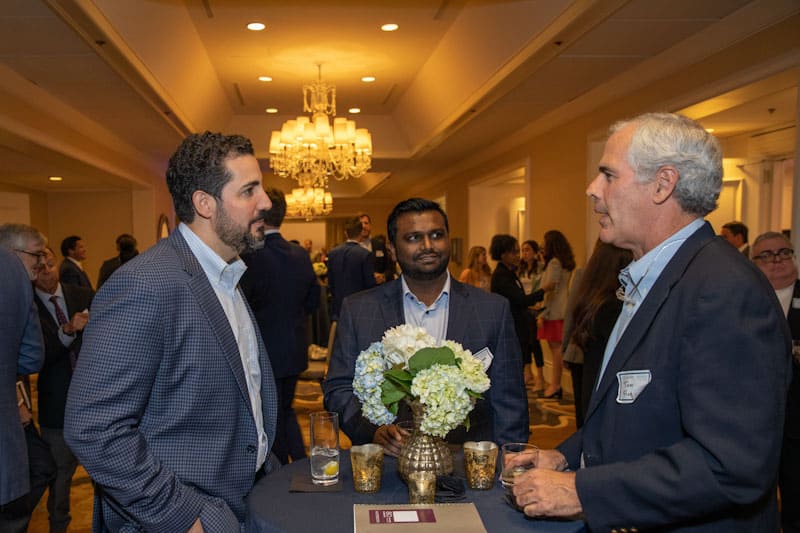 Learn more about the Goizueta Real Estate Group (GREG), which offers a robust calendar of annual events and experiential opportunities within real estate. Join the Emory Real Estate Alumni Group on LinkedIn.
Join Goizueta alumni and community members in supporting 2O36, our ongoing campaign to fund strategic priorities such as endowed faculty professorships, student scholarships, and more. Learn more about how you can invest in Goizueta's future.