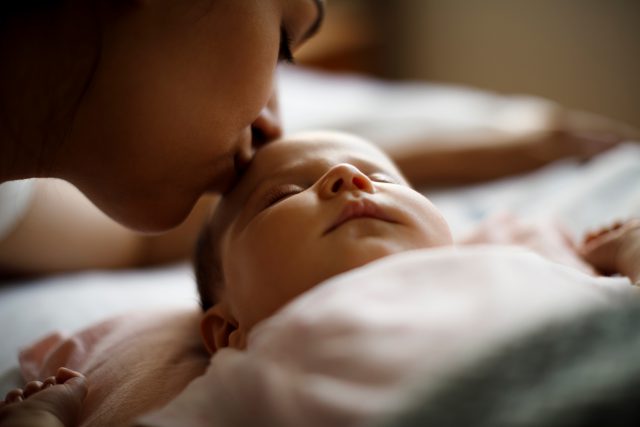 One physician entrepreneur uses knowledge gained from his MBA to create an effective product and business.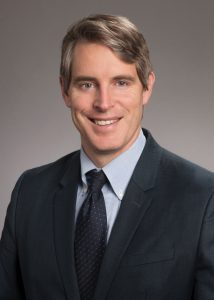 Physicians and entrepreneurs, while seemingly in different orbits, often embark on their professional journeys with the same motivation: the desire to help people. That's certainly the case for pediatric ear-nose-and-throat specialist Steven Goudy, MD, 19EMBA, who has embraced both professions. Six years ago, the Kentucky native joined the Emory School of Medicine and Children's Healthcare of Atlanta. Now, as associate professor and director of pediatric otolaryngology, he treats newborns, teenagers, and all ages in between. Even before his arrival, pursuing an MBA was on his mind.
"My dad was a small business owner," says Goudy, founder and CEO of his company Dr. Noze Best. "He's retired now but it was clear growing up that being business-minded was a genetic trait, and I had an interest in the intersection of business and medicine."
A father of three, Goudy knew well the challenges of caring for small children from his own experience and from the parents of his patients. One issue he wanted to address was the inadequacy of home-use nasal aspirators for babies, who are unable to breathe through their nose when they have a cold. He began noodling ideas that would eventually lead to partnerships with engineers, other business professionals, and in 2015, a patent for the NozeBot, a rechargeable battery-operated, hospital-quality nasal suction device for congested babies.
The Doctor "Noze" Best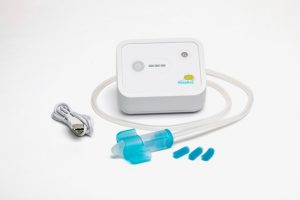 Shortly thereafter, he founded Dr. Noze Best but realized he lacked the business acumen to grow it into a successful company. So, he began pursuing an MBA from Goizueta Business School.
"In my mind, I knew what I wanted to do but I didn't really have the skill set to do it," he says.
"He came into the program because he wanted to build products to help solve problems of pediatric parents and children, and to learn how to be more entrepreneurial," says Charles Goetz, author and senior lecturer in Organization & Management and distinguished lecturer in entrepreneurship at Goizueta.
With advice from Goetz and other Goizueta mentors, along with the knowledge he gained from the EMBA program, Goudy began to flesh out the manufacturing and marketing of NozeBot and build the business. After pandemic-related delays in 2020, he launched the product early this year. So far, parents are raving about its ease of use and effectiveness.
Identifying Pain Points and Solving Problems
Goudy now has three executives to help him manage the company while he sees patients, teaches, and runs a National Institutes of Health-funded research lab. His direct interaction with patients, parents, and his research colleagues has given him the idea for product No. 2.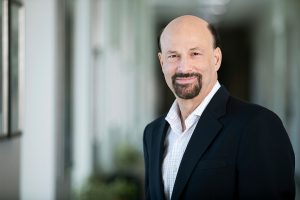 "For me, it's about identifying what are the pain points and how do we offer education and solutions to families to address those," he says.
As far as advice he would give to aspiring entrepreneurs, he explains, "You need to be able to really think about the business case to say whether it's worth investing a lot of time, energy, and money of your own. Because at the end of the day, it's not a linear road."
"He had a dream, and he went after it," says Goetz. "You've got to give somebody a lot of credit for that. It's about passion, and passion is the best thing to drive people."
Learn more about programs and resources for entrepreneurs at The Roberto C. Goizueta Center for Entrepreneurship & Innovation.