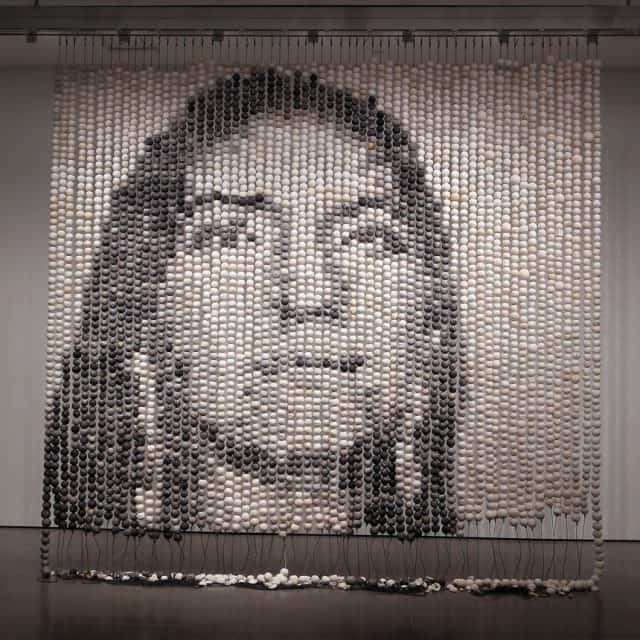 Now through December 12, Goizueta Business School students, alumni, faculty, staff, family, and friends are invited to explore the colorful and stimulating exhibit Each/Other: Marie Watt and Cannupa Hanska Luger at the Michael C. Carlos Museum on campus. This is the first exhibition to feature together the work of Marie Watt and Cannupa Hanska Luger, two leading Indigenous contemporary artists whose processes focus on collaborative artmaking.
Exploring the collective process of creation, Each/Other features over two dozen mixed-media sculptures, wall hangings, and large-scale installation works by Marie Watt and Cannupa Hanska Luger, along with a new monumental artist-guided community artwork. While each artist's practice is rooted in collaboration, they have never before worked together or been exhibited alongside one another in a way that allows audiences to see both the similarities and contrasts in their work.
Marie Watt, who resides in Portland, Oregon, is a citizen of the Seneca Nation and has German-Scots ancestry. Cannupa Hanska Luger, who is based in New Mexico, is a citizen of the Three Affiliated Tribes (Mandan, Hidatsa, Arikara) of Fort Berthold and has Lakota and European ancestry.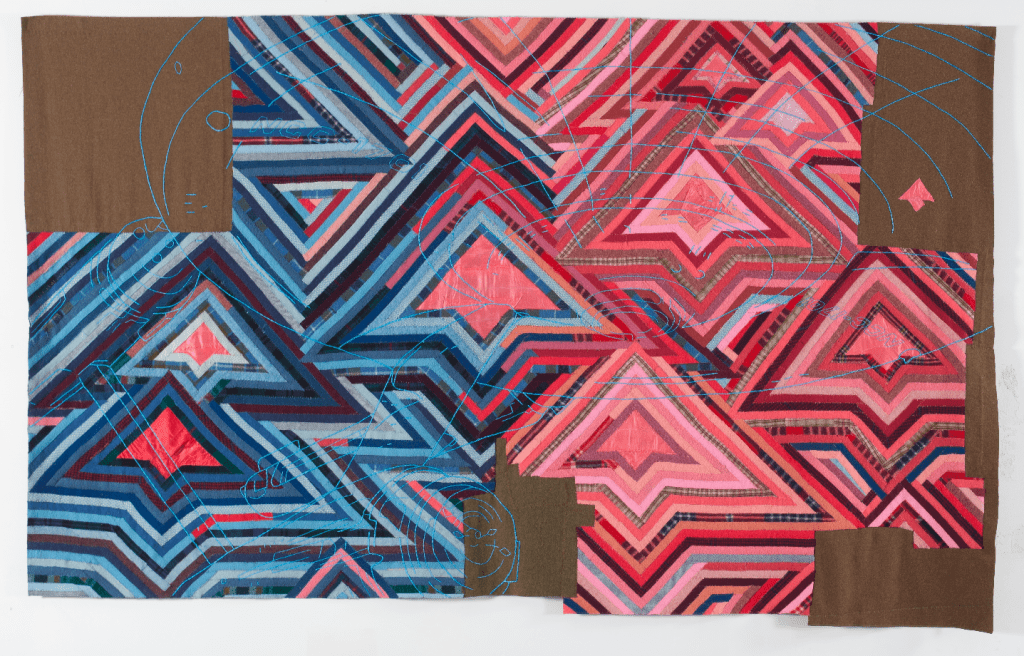 Cultural Expression through Collaboration
Emory students and Carlos Museum docents, patrons, and employees embroidered bandanas for the new, artist-guided community artwork, a collaborative project of both Watt and Luger. Watt is creating another new monumental sculpture in her Blanket Stories series for this exhibition and has asked for community participation.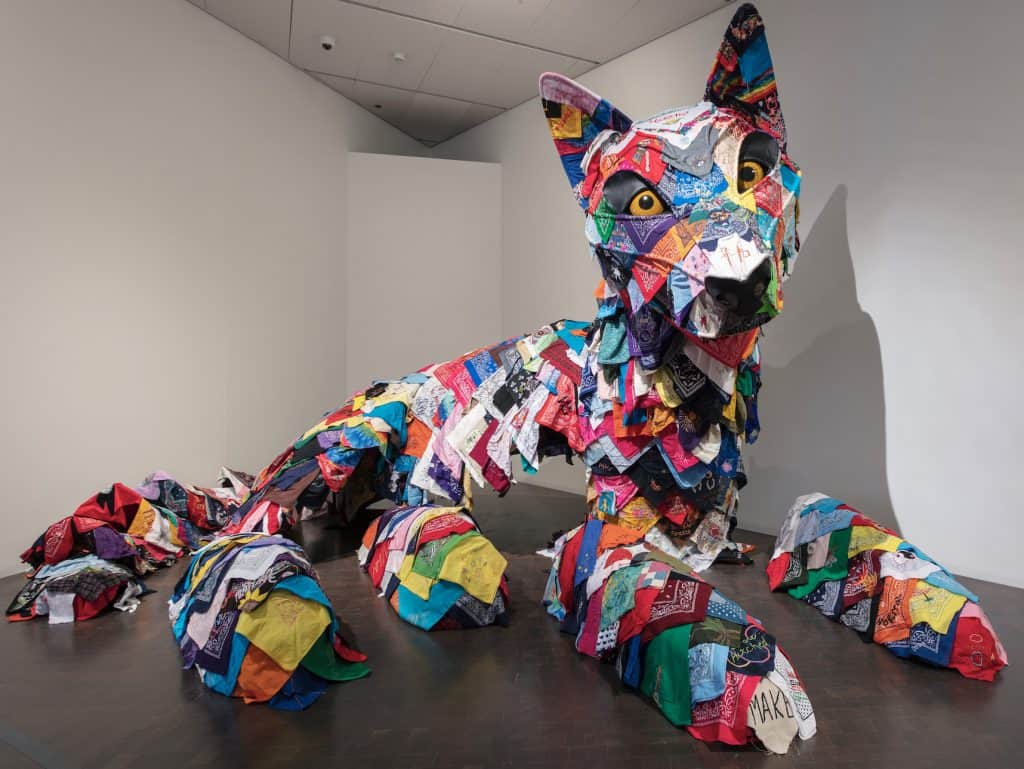 Emory University was founded in 1836 on the historic lands of the Muscogee (Creek) people, 15 years after the First Treaty of Indian Springs (1821) through which the U.S. government acquired this area of land from the Muscogee Nation. After this treaty, many Muscogee people relocated to Alabama, and were then forcibly removed to present-day Oklahoma on the Trail of Tears in 1836. We share this acknowledgment of the history of the land to help put a better perspective on the Each/Other exhibition and Emory's commitment to honor Indigenous nations and peoples, both locally and beyond.
The Carlos Museum is honored to present this exhibition that centers Indigenous knowledge, creativity, and collaboration, made possible with generous support from the Charles S. Ackerman Fund, the Carlos Museum National Leadership Board, Lauren Giles, Gail and Clark Goodwin, the Grace W. Blanton Lecture Fund, the LUBO Fund, and Sarah and Harvey Hill.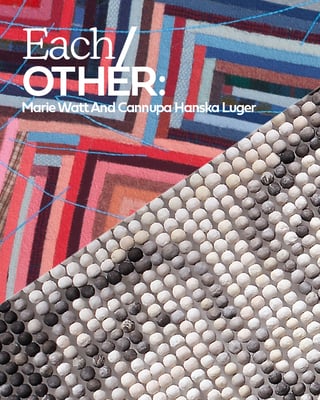 Did you know that the Michael C. Carlos Museum offers Free Fridays on November 19? Located at the heart of Emory's campus, this world-class museum and interdisciplinary center cultivates literacy in the arts and fosters an understanding of diverse religions and civilizations through its permanent collections, special exhibitions, and innovative programming.
Watch the artist talk "Cannupa Hanska Luger: Artist as Social Engineer."