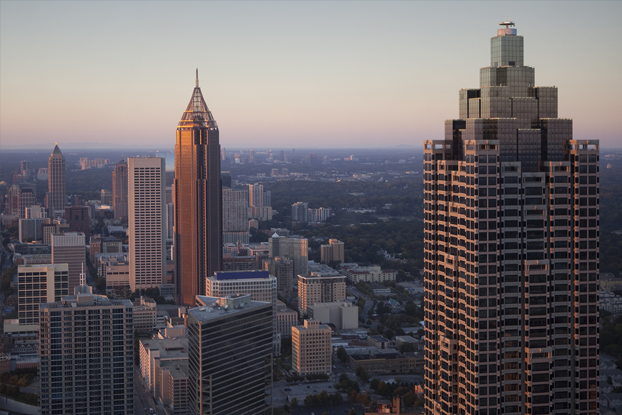 Media Advisory
What:
On April 14, Emory University's Goizueta Business School launches the inaugural Emory Real Estate Conference, designed to be Atlanta's premier university-sponsored real estate event. Details here.
Some of the nation's largest and most innovative real estate projects are happening in Atlanta and across the South. Speakers at the conference will discuss topics including investment strategy and understanding investment across asset classes and the capital stack with Atlanta's top real estate professionals.
Sponsored by leading companies including TASORO, Eastdil Secured, Toccoa Capital Management, and Cousins Properties, the event is an educational and networking forum for Atlanta real estate professionals and Emory alumni. Attendees will hear from national and local C-suite real estate professionals. There will also be opportunities for networking and student recruitment.
Keynote Speaker:
This year's keynote speaker is Sam Zell, a global, industry-agnostic entrepreneur, and investor. As founder and chairman of Equity Group Investments, Zell's current portfolio includes logistics, healthcare, manufacturing, energy, and real estate.
Zell also founded and chaired Equity Office Properties Trust, the largest office REIT until its 2007 sale for $39 billion in the largest leveraged buyout at the time. He chairs four companies listed on the New York Stock Exchange and, in 2017, was recognized by Forbes as one of the 100 Greatest Living Business Minds.
Featured Speaker:
Colleen Keating, the CEO of FirstKey Homes, will share her perspective on Single-Family Residential (SFR), the newest asset class in real estate today.
The program also features real estate executives from Cousins Properties, Eastdil Secured, JLL, Portman Holdings, Jamestown LLP, Patterson Real Estate Advisory Group, and Monarch Alternative Capital.
Topics to be presented include:
Sunbelt Growth: Atlanta Takes Center Stage
Capital Markets Insights: Trends and Disruptors
When:
April 14, 2022 11:00 a.m. – 6:30 p.m.
Where:
The Whitley Hotel – Buckhead, 3434 Peachtree Rd NE, Atlanta, GA 30326
Interviews:
Professor Roy Black – director of Emory Real Estate Program and professor of finance, Goizueta Business School, Emory University https://goizueta.emory.edu/faculty/profiles/roy-black
John Schellhase – Goizueta MBA 2022 and Student Co-Chair
Bernard Clevens – Goizueta MBA 2022 and Student Co-Chair
Media Contact:
Kim Speece, kim@leffassociates.com
Registration Link: