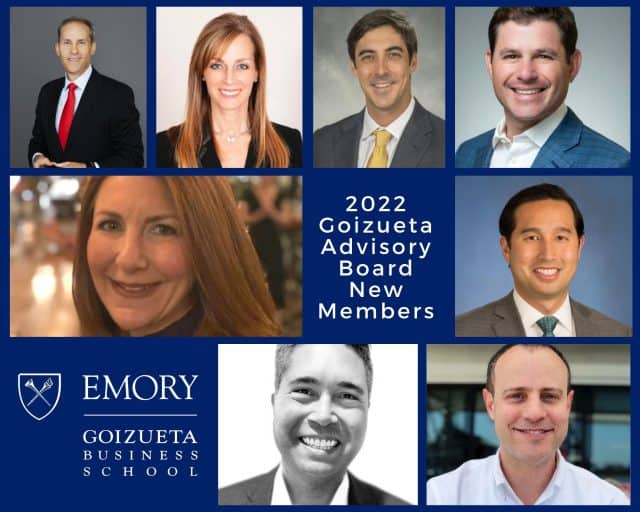 The eight new members of the Goizueta Advisory Board bring a wealth of leadership experience and backgrounds in multiple industries to enhance the board's ability to advise the school on high-level education issues.
"We are focused on increasing the diversity of talent and involvement of the Goizueta Advisory Board," says Rebecca Ginzburg 94BBA, board chair. "Our new board members bring a wealth of talent, management, perspective, and judgment to drive the future of Goizueta."
The board's primary role is to advise Goizueta on educational issues, including curriculum, faculty, student body, admissions, placement, executive education, and the broader competitive environment. The board also acts as a liaison between the school and the business community to help develop closer working relationships.
The new members, appointed at the beginning of this academic year, are:
Laura Balser 94BBA 01MBA, client partner, executive pay and governance for Korn Ferry in Atlanta and Washington, D.C. She is a certified executive compensation professional who works as a consultant for firms on compensation packages for their executives.
Dante Bellizzi 05MBA, sales director, global accounts for The Coca-Cola Company. He leads and grows relationships with large global key accounts in Latin America and large domestic operators.
Jennifer Schultz Cohen 94BBA, managing director at Oak Hill Advisors. Cohen, an experienced portfolio manager and CPA, oversees bank and leveraged loan trading as well as other aspects of managing Oak Hill Advisors products.
Andrew Garcia 16MBA, managing partner of Outdoor Venture Partners LLC. Before the recent change into commercial real estate, he was a vice president of investment banking at J.P. Morgan.
Phillip Jay Han 02BBA, partner at Goldman Sachs. His responsibilities include futures, derivatives clearing services, and clearing sales in the Americas. He is global head of quantitative services sales at Sachs.
George Kushner 06EMBA, CEO of H2CryptO Corp. In addition to operating a cryptocurrency exchange, he is an established financial professional with experience in alternative investments, capital markets, and hedge funds.
Daniel Philips 99BBA, CEO of JDJ Capital Management. The New York company is an investment firm focusing on investing partner capital in private companies, real estate, and alternative assets.
Michael Rempell 95BBA, chief operations officer and executive vice president of American Eagle Outfitters. He joined the company in 2000 and has held his current roles since 2012.
What Does Goizueta Advisory Board Service Entail?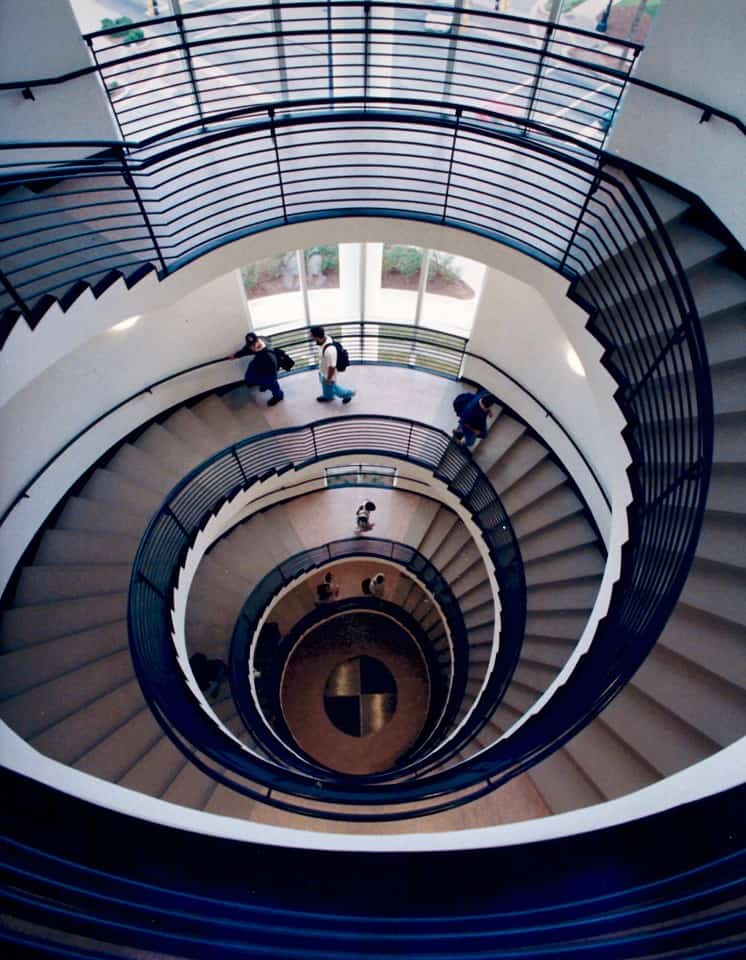 Board service might involve being an in-class speaker or arranging for guest lecturers from their industry, using students to complete in-field work projects, involving faculty members in solving practical business problems or recruiting outstanding students and alumni for employment.
Other members of the 26-member board include:
Barry L. Boniface 90MBA, partner at MSouth Equity Partners
Sarah Beth Brown 89MBA, global customer director (retired) at The Coca-Cola Company
Andrew Conway 92MBA, vice chairman of global consumer & retail investment banking, Bank of America
Jeff Denneen 97MBA, leader, Americas Higher Education Practice at Bain & Company, Inc.
Robert Ehudin 86BBA, managing director at Goldman Sachs Group, Inc.
Matt Friedman 94BBA, Fidelity Investments
Gardiner W. Garrard III 99 MBA, co-founder, managing partner, and CEO of TTV Capital
Rebecca Morris Ginzburg 94BBA, president and chief operating officer, Junto Capital Management LP
Brian K. Howard MD 15EMBA, vice president of business operations at Proactive Dermatology Group
Omar Johnson 04MBA, founder of Opus United
B. Michael Marino 94MBA, managing director at JP Morgan Chase & Co.
Jonathan Ira Mayblum 84BBA, co-founder & CEO of ARCTURUS
Leslie D. J. Patterson 99MBA, U.S. talent leader for diversity & inclusiveness at EY
Matthew Reilly 99EvMBA, CEO at Mogean, Inc.
Morgan Schuessler 98EvMBA, president & CEO of EVERTEC, Inc.
Anthony E. Tuggle 14EMBA, president of customer operations at Afiniti
James Wetrich 09EMBA, CEO of The Wetrich Group LLC
Karen Wishart 03EMBA, chief administrative officer at Urban One, Inc.
"In conjunction with the announcement of our next Dean Gareth James of Goizueta, the Goizueta Advisory Board will serve and support the dean in his vision and goals," says Ginzburg. "Additionally, as a board we are focused on fundraising to increase the endowment and scholarship funds available, alumni engagement, and career development for graduating MBAs and BBAs."
To learn more about the many ways in which you can volunteer your talents for Goizueta and to discover opportunities for engagement with your 23,000-strong network of Goizueta alumni living and working around the world, please visit here.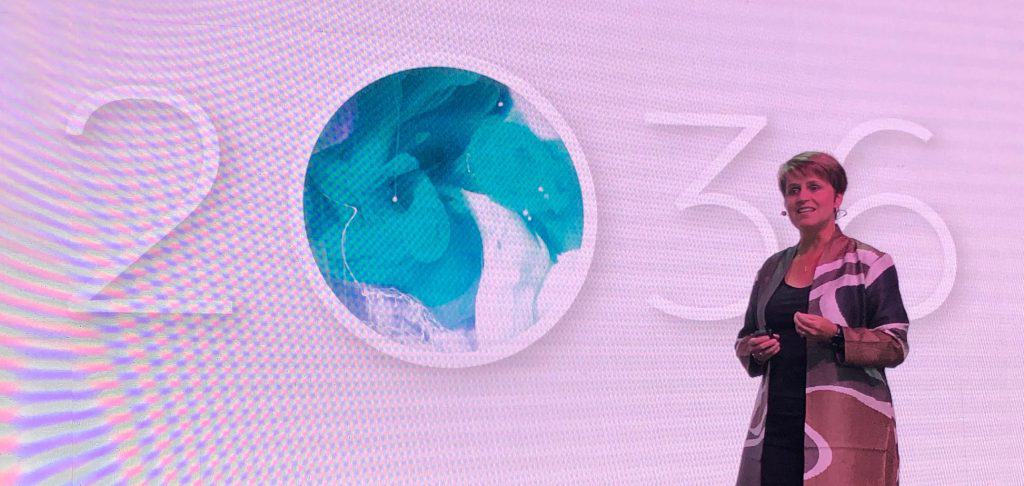 Learn more about Goizueta's strategic priorities for 2O36, Emory's ongoing capital campaign.