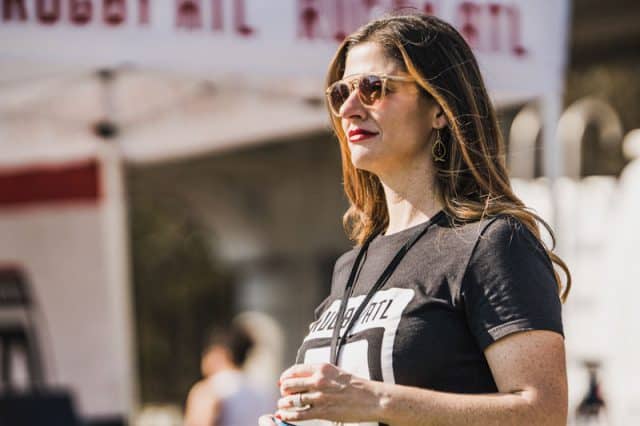 Now in its fifth season, Major League Rugby has enjoyed explosive growth in popularity and fanbase among North Americans. For Rugby ATL Team President Amanda Windsor White 18EMBA, honing the talents of players, weathering the occasional storm, and guiding them to shared victories fuels her competitive spirit.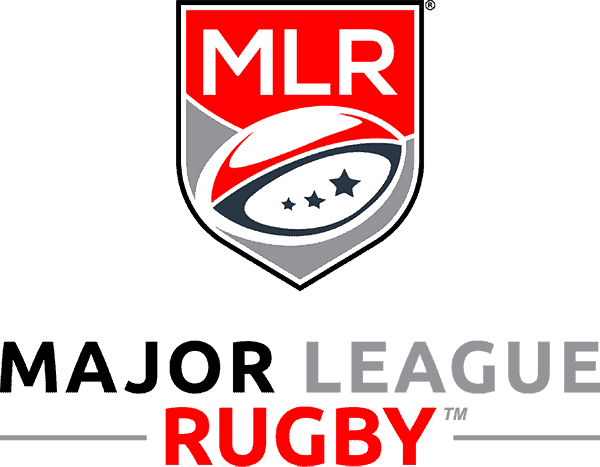 Sports leadership is falling into place naturally for Windsor White. Deliberately and with passion she is imprinting a decisively "Atlanta" brand on the club.
This innovative team president wants her Ratlers to reflect the diversity of the city as it relates to music, food, fans, and player attire. Case in point: The street artist Catlanta was commissioned to design the Rugby ATL city jerseys. Windsor White says, "We look forward to more collaborations like this with local street artists and performers. We'll continue really leaning into the culture of Atlanta in future seasons."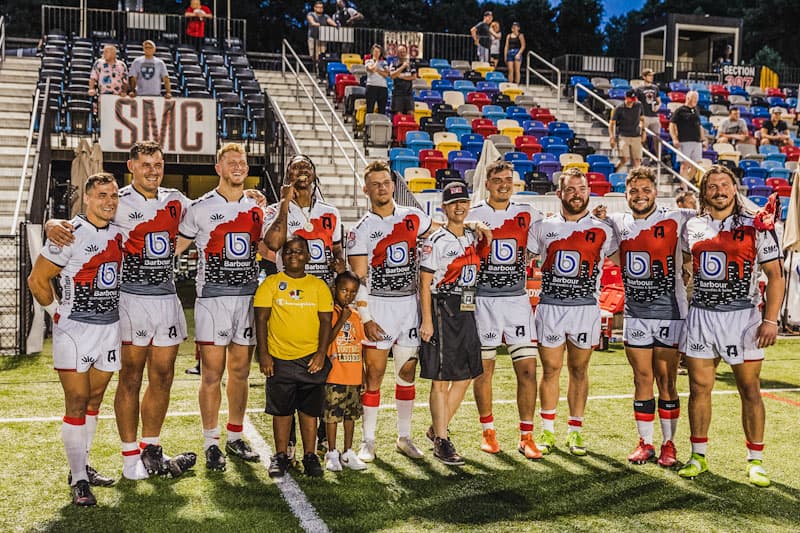 Tackling Challenges with Smart Strategies—And a Rollicking Fun Rhumba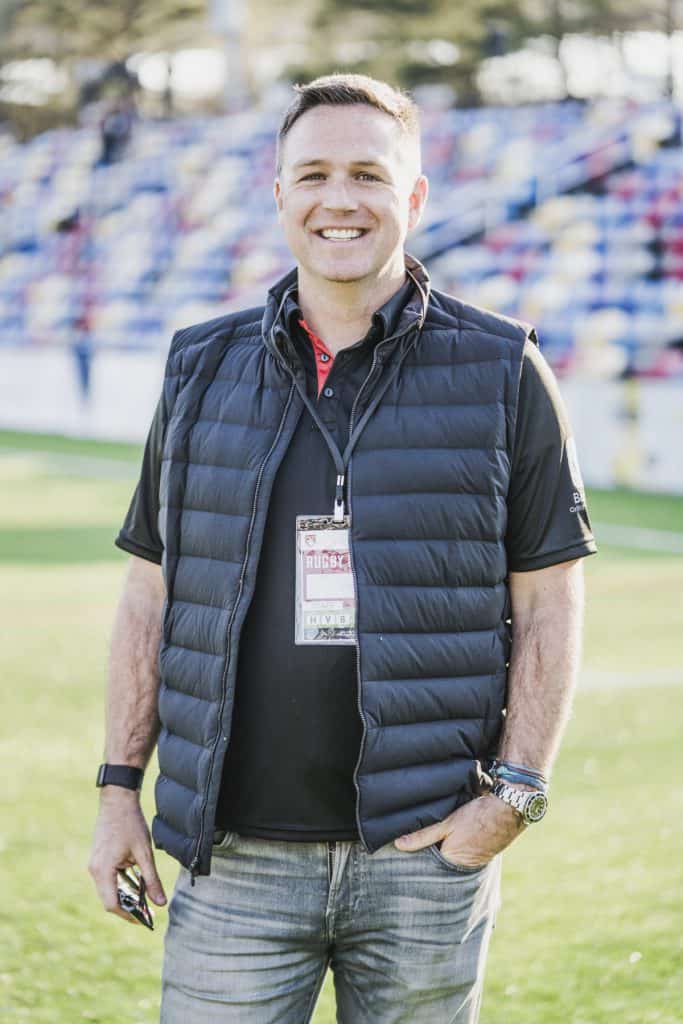 In her role, Windsor White prioritizes three major challenges: expanding Rugby ATL's fan base to make it a highly recognized Atlanta-area team, raising brand awareness, and creating rollicking fun with the fan experience.
One trademark fan favorite—so far—is the Rhumba Patio. Since scientists refer to a collection of rattlesnakes as a "rhumba" and since the team's nickname is the Ratlers, the name is a perfect fit. Rugby ATL's Rhumba Patio is an exclusive hangout pavilion above one end zone, with beer and food and flash appearances by players who might not be on the field that night. It is the magnanimous gestures that soak into the culture of the team.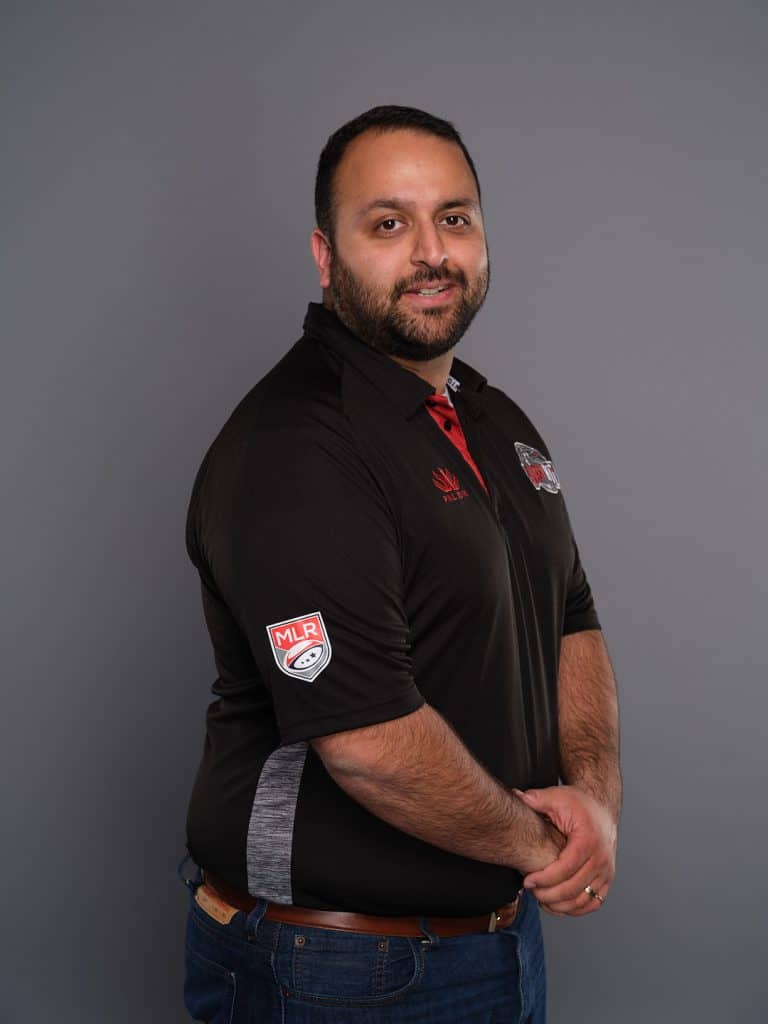 "I'm going to succeed because of the great people around me who work hard," she reflects. "We collaborate like we did while building the Rhumba Patio."
Calculated Career Moves Pay Off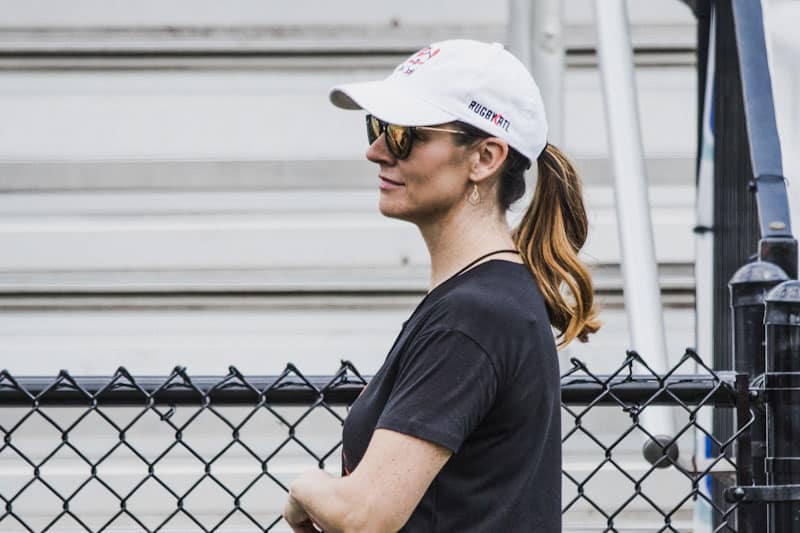 The Atlanta Braves, Atlanta Falcons, Atlanta United, and surrounding college teams may have traction in the Atlanta marketplace, but according to Nielson research, rugby is already the fastest growing sport in the United States. In a recent YouGov poll, 80 percent of sports fans support the United States hosting a Rugby World Cup.
Windsor White made a bold career move to enter the world of rugby as the league's only female president. "My brother played rugby for 18 years, and I most recently lead the NASCAR relationship for The Coca-Cola Company," says Windsor White. Tapping more deeply into her sports marketing major and her lifelong love of athletics seemed like a natural move as she embraces team leadership.
With prior corporate experience as senior marketing manager at The Coca-Cola Company, Windsor White also co-founded a division within the powerhouse agency, ENDEAVOR, and worked at Octagon, one of the world's top branding and reputational firms.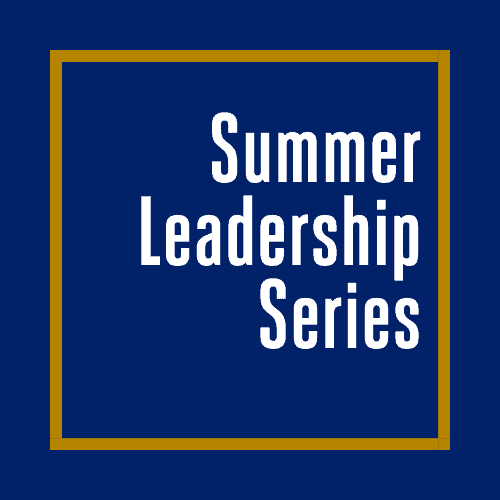 An award-winning career milestone project for Coca-Cola was dubbed "Daniel's Amigos," for which a community was built around NASCAR driver Daniel Suárez. Windsor White lead a cross-functional team that conducted outreach to Hispanic and Latino communities to personally invite people to rally around the charismatic Suárez. This grassroots effort included inviting fans to four races in 2019, interaction with Daniel, and a shared meal. Excitement built and the fan base grew. She recalls, "Daniel's Amigos was an on-ramp to NASCAR for the Latino community and the campaign drove some incredible metrics."
Drawing on the NASCAR experience and challenged to raise the brand awareness of Rugby ATL, she cites Atlanta United's skyrocket into the consciousness of Atlanta's fandom. "I go for the vibe," she says of United's vibe and community. "They are 90 minutes of non-stop action. We're 80 minutes of non-stop action. We don't have the infrastructure of United and we don't have the sponsors—yet."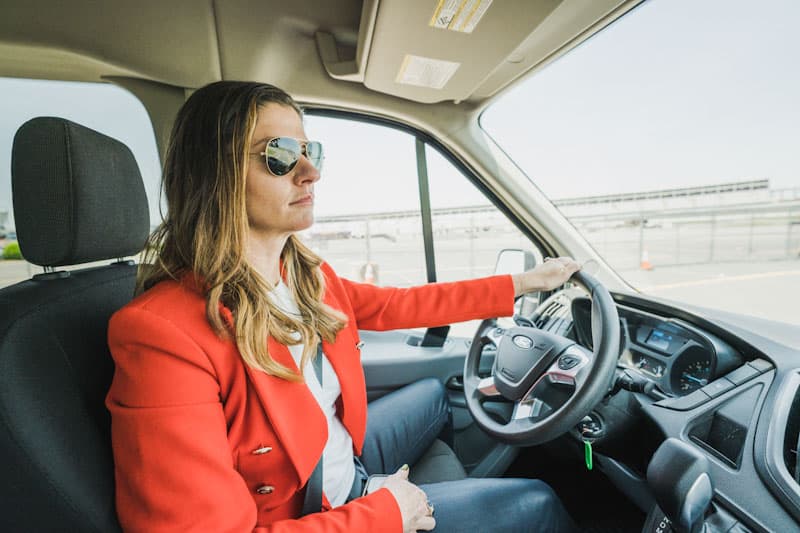 Windsor White wants to open that soccer spigot for rugby. In addition to the Rhumba Patio, a covered bar sits just off the field and at field level. Food trucks offer a variety of eats. Music is vibrant, culturally diverse, and delivered by DJ QStorm. Windsor White is proud that the stadium sound is sharp and clear, which you don't find often in a minor league venue.
Windsor White grew up outside of Cleveland where sports fans connect their hearts—and wallets—with the pro teams. She played sports in high school and understands the emotional bond between a team and its fans. Windsor White is building those bonds now for Rugby ATL.
Are you interested in becoming a member of Executive Women of Goizueta? Membership is for women who are Goizueta alumnae, current Executive or Evening MBA students, and BBA grads with professional experience. The organization has no dues. To join or get added to our member distribution list, follow the group on Facebook or reach out to emoryexecwomen@gmail.com.