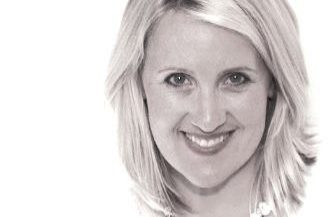 Two percent. It's a small amount, any way you look at it. And when you consider it's the amount of venture capital funding that goes to women-led companies, it's downright paltry.
"It's unacceptable," states Kate Brodock 08MBA. "The industry needs to change."
Brodock is doing about as much as one person can to change the industry herself. She's CEO of SWITCH, formerly Women 2.0, a for-profit, for-good company that supports women and minority founders through investment readiness programs, connections to growth capital, and ongoing leadership and advancement opportunities.
"We focus on startups, on promoting and elevating women founders, with a really heavy focus on the ecosystem," she says. "What I mean by that is we want to make sure that the structure that these women and underrepresented founders are working in is giving them the support they need, that it's working in their favor."
Brodock is also general partner at The W Fund, a venture capital fund that invests in women and underrepresented-led early-stage tech founders. She notes that this "is the obvious next step to the previous work I've done. I've worked with thousands of these target founders for more than 15 years to grow their companies, and now we're able to further contribute to their success via VC investments. We have a portfolio of 14 amazing companies and continue to deploy capital and grow our fund."
Although the current state may seem bleak, Brodock has celebrated many wins. The companies that go through the programs at SWITCH thrive. "They go on to receive quite a bit of funding. One of our big areas of focus is capital access because that's really what these founders need," she says.
One great example is Haloo, an AI-driven trademarking firm co-founded by CEO Julie MacDonell. Of MacDonell, Brodock says, "She's a fantastic founder who has been doing a great job of building inclusion into her own company in a lot of the right ways. We stepped in and co-led with another women-led venture capital fund. We brought additional capital to the table, but more than that, MacDonell really felt like we supported her throughout the startup stage, and because of that, she asked us to have a board seat." Brodock now occupies that seat.
Champion for Great Causes: Equity for Women Leaders and Founder Growth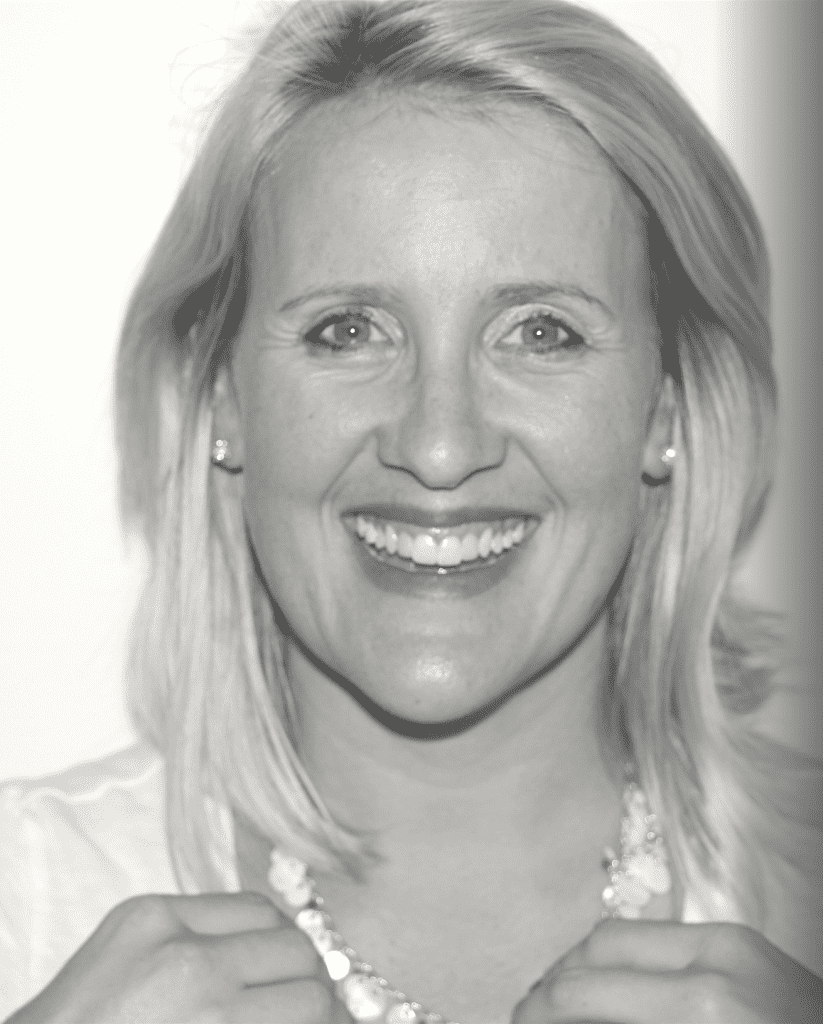 From the very beginning, Brodock has been both a founder and a champion of other founders. Right out of business school, she simultaneously launched her own marketing and social media consulting firm and started the Boston chapter of Girls in Tech, a global nonprofit focused on women in technology and entrepreneurship. "We were one of the first few chapters," says Brodock. "I grew to be its global president, and at the time I stepped down in 2015, we had over 60 chapters around the world."
Now, as an Entrepreneur-in-Residence (EiR) at Goizueta, Brodock continues to support aspiring female entrepreneurs. Housed within The Roberto C. Goizueta Center for Entrepreneurship & Innovation, the EiR program has three pillars: entrepreneurship, investing, and innovation. As part of the investing team, Brodock has judged pitch competitions, visited Senior Lecturer of Organization & Management Charlie Goetz's class as a guest speaker, and, most importantly, met with Goizueta administration to discuss the state of women and minorities within the space of entrepreneurship.
We've had a lot of great conversations about how we can make sure that [Goizueta is], across the board, instilling processes around diversity and inclusion. It's about making sure that students are learning about this when they're building their companies so they can build good cultures.

Kate Brodock 08MBA
As a relentless go-getter herself, Brodock's advice to Goizueta students and aspiring founders is to be proactive, especially when it comes to finding a sponsor. "I always encourage anybody, founders in particular, to make sure they're finding people who can sponsor them," she says.
There is a difference between mentors and sponsors: Mentors traditionally have one-to-one relationships, often in the form of advice or emotional support. Sponsors turn around and use their own position to benefit you—making introductions, opening doors to new opportunities, and nominating you for an award. Sponsors are externally focused and active, and they use that to progress your company.

Kate Brodock 08MBA
In her rare moments of free time, Brodock enjoys the outdoors with her husband and two sons—skiing, camping, boating, and hiking. She's also a musician; while at Emory, she led the orchestra's cello section. Her philosophy about practicing holds wisdom for many aspects of life and business: "What I tell my kids is if they can just push past the point where the practice feels a lot less like work, it becomes so enjoyable. Just keep going until you reach the other side."
Learn more about the cutting-edge research, programs, events, and opportunities of The Roberto C. Goizueta Center for Entrepreneurship & Innovation.