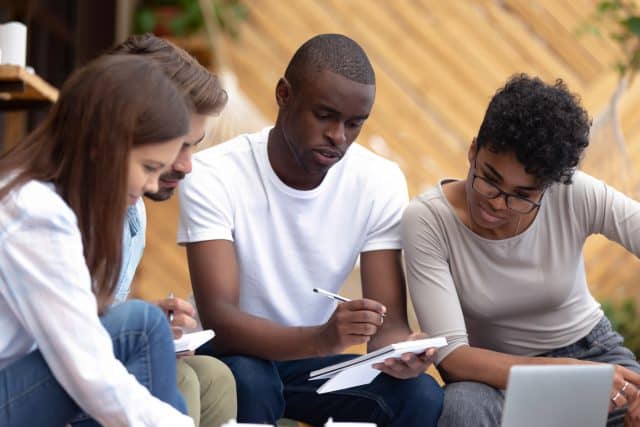 Emory University's Goizueta Business School recently had the honor of participating in the inaugural year of the Beloved Community Leadership Academy (BCLA), a program offered through The Martin Luther King Jr. Center for Nonviolent Social Change (The King Center). The 15-month, virtual academy for youth and young adults ages 13 to 18 focuses on Nonviolence365®, technology and innovation business, leadership, and entrepreneurship.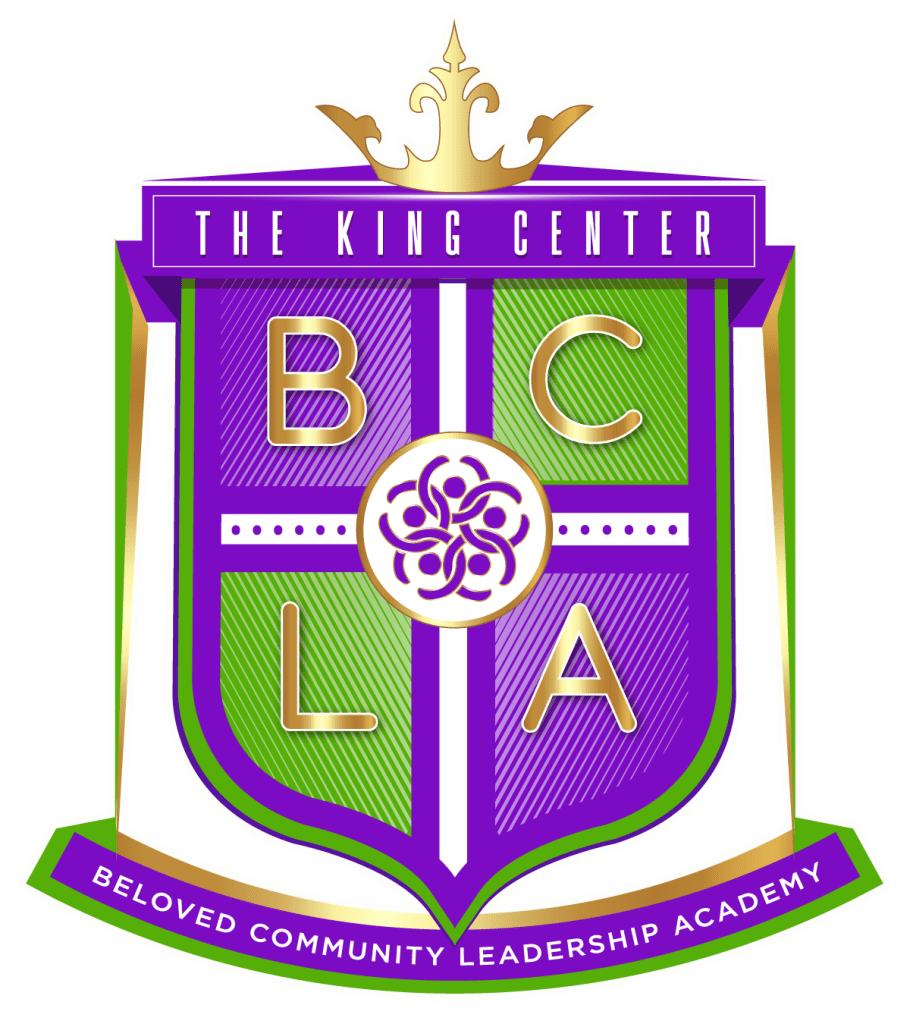 The first segment of the BCLA, the Ignite Summit, was held last month and included a series of sessions delivered by The King Center and its educational partners over a four-week period. Goizueta teamed up with Morehouse College to deliver eight of these interactive sessions that centered on business, leadership, and entrepreneurship. Students worked as both individuals and teams to develop business ideas and practice key entrepreneurship skills. Topics included the Beloved Business principles, core values, business idea generation, customer and stakeholder discovery, personal and business financial literacy, and goal setting.
The Goizueta team was led by Business & Society Institute Managing Director Brian Goebel and Director of Diversity, Equity, and Inclusion Ama Ampadu-Fofie. Additional Goizueta session instructors included:
Morehouse College entrepreneurship instructor and Georgia Social Impact Collaborative (GSIC) Executive Director Lavonya Jones, co-led the track with the Goizueta team along with delivering the business values sessions.
"Goizueta Business School endeavors to be the leader among business schools as a place for thriving and growth for every person without exception," says Goebel. "This partnership showcases how business can be a force for positive change as we prepare next generation leaders globally to address the challenges and opportunities brought forth by issues including climate change and inequity."
Building on a Legacy of Collaboration
Goizueta's collaboration with The King Center began through longtime relationships that Reverend Dr. Bernice King 90L 90MDiv has with Emory University's Reverend Dr. Robert M. Franklin, Jr., the James T. and Berta R. Laney Chair in Moral Leadership at Candler School of Theology.
As both the CEO of the King Center and a proud alumna of Emory University, I am honored to see the collaboration of both organizations in an effort to prepare the next generation of courageous, compassionate, and conscientious leaders. Twenty-first century problems require very strategic and nuanced thinking; thus, I believe that this partnership has the potential to usher in a new wave of solution-oriented leaders committed to create the Beloved Community in our world.

Reverend Dr. Bernice King 90L 90MDiv
Once the idea of Goizueta and The King Center working together was introduced Senior Associate Dean, Strategic Initiatives Jill Perry-Smith worked with BCLA Director Ian Moore to help put the partnership into motion.
"In building the Beloved Community, The King Center felt strongly about working with an institution that matched our values. Emory University's Goizueta Business School is a world-class educational institution that focuses on many of the key themes of our Beloved Community Leadership Academy, such as diversity and inclusion, entrepreneurship, and ethical business practices," says Moore.
The BCLA's goal is to empower "DREAM Builders" to create a just, humane, equitable, and peaceful world by applying Dr. Martin Luther King Jr.'s nonviolent philosophy and methodology in technology and innovation, business, leadership, and entrepreneurship. It's a mission that Goebel believes strongly aligns with Goizueta's own mission to prepare principled leaders to have a positive influence on business and society.
"This partnership allows for us to extend our mission beyond college, graduate, and executive students to reach young people around the world committed to solving pressing challenges through nonviolence, technological innovation, and purpose-driven entrepreneurship that positively impacts people and the planet," says Goebel.
The inaugural Beloved Community Leadership Academy class will continue with weekly virtual sessions through October 2023. The program will culminate with a pitch showcase featuring each student's curated business proposal and UX/UI design skills, enabling participants to bring their business ideas to the marketplace.
Learn more about the initiatives of the Business & Society Institute.