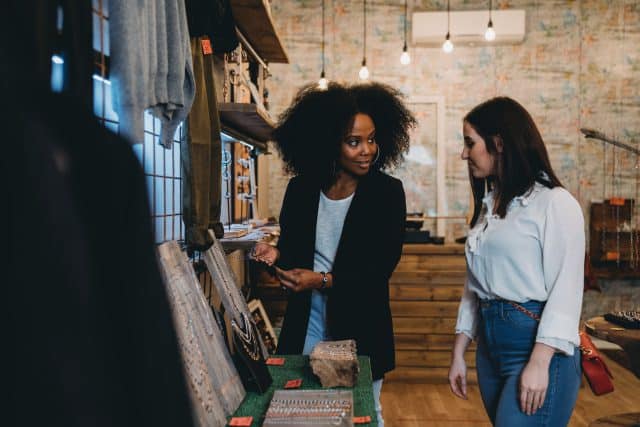 What involves Olympic gold medalist Aly Raisman, Emory University students and alumni, and iconic brands such as American Eagle, Coach, and True Religion?
It's all related to The Z Suite, a new exclusive network of Gen Z experts who are voicing their insights and expertise in the retail, consumer, and technology sectors.
"There's a real need in the industry for a group of Gen Z thought leaders who can speak to brands and retailers about their needs, almost like a think tank," says Felicia Kane 18BBA, who co-chairs The Z Suite as an account supervisor for Berns Communications Group (BCG).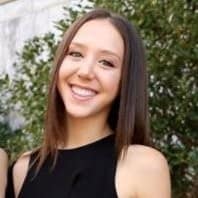 The specialty PR firm launched The Z Suite in June to add the growing voice of Gen Z consumers to industry networking opportunities and perception studies. The group sits alongside two other networks, the Retail Influencer Network, which includes legacy C-suite brand executives, and The DealmakeHers, which includes female leaders in the retail space. The groups were co-founded by BCG's president and founder, Stacy Berns.
Legacy players often don't understand who Gen Z is and why consumers aren't shopping for their brands. The Z Suite members will act as reverse mentors who can speak about their shared experiences.

Felicia Kane 18BBA
With 27 inaugural members, The Z Suite includes four Goizueta students—Tenzin Gonshar 23BBA, Simran Hussain 21Ox 23BBA, Sash Shaban 20Ox 23BBA, and Natalie Spitzer 23BBA. They have a diverse range of skills in marketing, consulting, and information systems, as well as interests in fashion, music, food, and technology.
I'm looking forward to making connections and giving my authentic input into what brands are doing right now. That type of feedback can be incredibly valuable for companies.

Simran Hussain 21Ox 23BBA
Hussain, who interns for Goizueta, worked for the membership team at adidas during the summer, where she gained insight into consumer behavior, retention, and engagement. As a campus ambassador for Polo Ralph Lauren, she's also gained experience with corporate social media strategy, content creation, and sales conversions.
"The Z Suite gives a direct line of contact to big companies that have the real impact and power to change a lot within the industry," she says. "That's a unique opportunity I wouldn't have found any other way."
Bringing Together Gen Z Voices
Kane, who majored in marketing and worked for publications such as Emory's student-run (404) fashion magazine and Her Campus, long wanted to pair her interests in communications and retail. After working for Bloomingdale's for two years, she joined BCG, a strategic communications firm focused on thought leadership, corporate brand positioning, and special events management in the retail, fashion, consumer, and technology sectors.
Kane co-chairs The Z-Suite with coworker Carly Berns, as well as a collaborative group of BCG colleagues, including Gabriela Brown 17BBA, who serves as a social media manager for the company and community director for The Z Suite. Brown also majored in marketing, served as an editor for the (404) fashion magazine, and worked at Macy's in product development for handbags and intimate apparel.
"This is a great way to bring a retail background, consumer experience, and love of storytelling altogether into one," Brown says. "Gen Z consumers are looking for personalization, convenience, and purposeful shopping."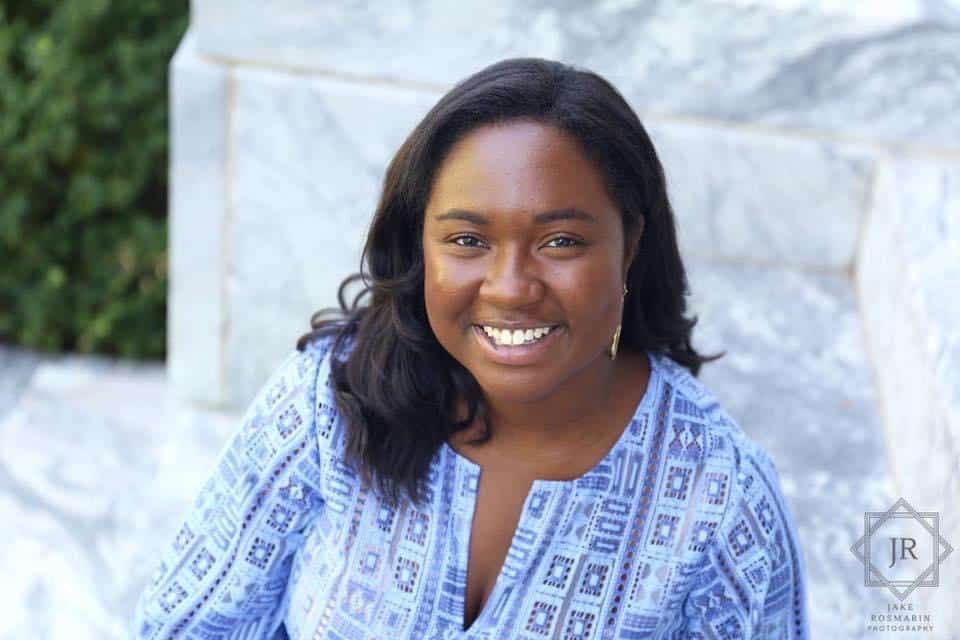 The inaugural members of The Z Suite have shared their insights on Gen Z consumer behavior with industry publications and broader news outlets such as Forbes. They've emphasized brand values such as sustainability and equity, as well as new avenues to reach Gen Z shoppers through TikTok and Instagram, brand ambassadors, and influencer marketing.
Today's influencers are different than even two years ago. Anyone can be an ambassador now, and people want to see an authentic voice with the right mix of values, background, and personality.

Gabriela Brown 17BBA
So far, The Z Suite includes students and alumni from Emory, Arizona State University, Cornell University, LIM College, Michigan State University, Northeastern University, New York University, Parsons School of Design, Rensselaer Polytechnic Institute, the University of Chicago, and the University of Pennsylvania. This fall, the group will open its application process to additional colleges and universities, creating a broader pool of experts and voices.
"Gen Z is making sure that brands are standing up for what they've spoken about since the summer of 2020, with George Floyd's death and issues brought to light in a vocal and public way," Brown says. "They're going to hold these businesses to account."
Kicking Off The Big Event
On Sept. 12, BCG's Retail Influencer Network will host the Retail Influencer CEO Forum, featuring The Z Suite, to provide C-suite retail and brand leaders with a deep understanding of Gen Z's values, priorities, and shopping behaviors. The invitation-only, half-day summit will feature 20 speakers and take place during New York Fashion Week.
The event will kick off with a conversation about inclusivity with gymnast Aly Raisman and leaders from Aerie and adaptive intimates brand Liberare, moderated by executives at Fast Company and Inc.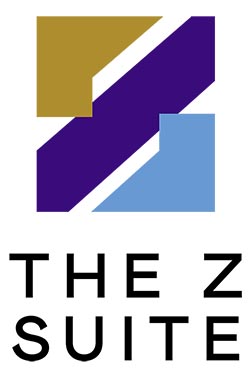 Other sessions will cover topics such as Gen Z shopping behavior, sustainability, the metaverse, Web 3.0, Gen Z approaches to beauty and wellness, and how brands can communicate their values and social impact. Speakers from major brands such as American Eagle, Coach, Forever 21, True Religion, and Williams-Sonoma have confirmed their spots on the list.
"With so much out there on social media, it can be hard to have a personal look into how Gen Z perceives companies and their marketing campaigns," Hussain says. "Since I'm passionate about using consumer responses and sentiment for making future business decisions, I'm excited to be part of a group that will allow companies to do just that."
Kane and Brown are looking forward to holding regular meetings with members of The Z Suite this fall, as well as breakout sessions and perception studies with major brands. As the group grows, they'll be able to pursue more thought leadership opportunities, media appearances, and special events.
When I was an intern, I remember having access to brand leaders and hearing their thoughts, which was inspiring. Having The Z Suite members act as reverse mentors will be an invaluable experience, which could shape history from where we are now.

Felicia Kane 18BBA
Hussain also appreciates the Emory ties that run throughout the network, linking up current students as thought leaders, alumni such as Kane and Brown as the coordinators, and legacy brand leaders as voices in the industry.
"The network is vibrant, and it feels heartwarming to know that Emory alumni think about us on campus," she says. "It builds community and my confidence that, after I graduate, I want to give back and contribute as much as I can."
Learn more about Marketing faculty research. Gain Marketing faculty insight into "Partnering with a Frenemy" and "The Science of Decision Making."