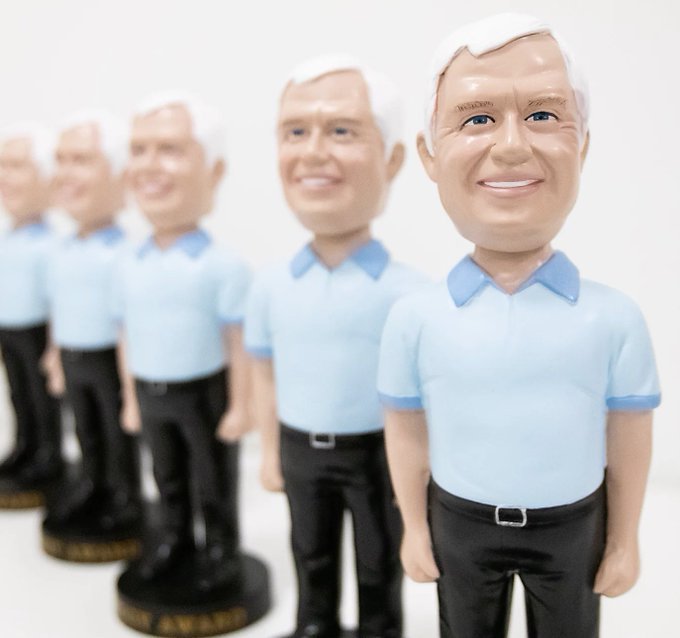 Event celebrating Atlanta's early-stage investors now accepting nominations through October 15; portion of sponsorship proceeds will support a metro area nonprofit
ATLANTA (October 3, 2022) — The Siggie Awards, an event honoring the early-stage investors helping to grow Atlanta's entrepreneurial ecosystem, announced today that it is accepting nominations now through October 15. Hosted by Emory University's Goizueta Business School and named for well-known Atlanta investor Sig Mosley, the Siggie Awards will be returning to an in-person format for the first time in two years, taking place on November 10 from 5 p.m. to 8 p.m. at The Hatchery, Emory's Center for Innovation.
Since 1990, Sig Mosley has been the most prolific Southeast investor, encompassing 145 startups with 105 liquidity events. Widely regarded as the "godfather of angel investing," he is also the record holder for the largest venture deal in the Southeast with the $5.7 billion acquisition of Tradex by Ariba.
"It was a significant personal accolade to be a Siggie Award winner as the Conscious Capitalist in 2021," said Christy Brown, CEO of Dr. Noze Best and Entrepreneur-in-Residence (EiR) for The Roberto C. Goizueta Center for Entrepreneurship & Innovation. "Even more special is the community recognition and nomination from the peers serving the ecosystem. Sig Mosley and others have enhanced, mentored, and challenged me both on my journey through entrepreneurship and investments, and I replicate that daily in my thesis to continue building great companies. My inspiration is heavily influenced by our partnerships and collaborations across the pipeline of contributors and entrepreneurs, and I am grateful to be part of this incredible network of people."
Nominate Top Investors in Four Siggie Awards Categories
Accredited and professional early-stage investors, as well as startup founders, are invited to nominate individual investors in the following award categories:
Investor's Choice — An early-stage investor who embodies the spirit and vision of Sig Mosley as nominated by their peers
Founder's Favorite — An early-stage investor who has a deep commitment to founders and has worked closely with them to help launch, fund, and scale their ventures
Horizon Award — A rising early-stage investor who will help lead the way to build and support the Atlanta ecosystem in the years ahead
Conscious Capital Award — An entity, individual, or institution funding enterprises committed to social good
Nominations must be received no later than October 15, 2022. For a list of the 2021 Siggie Award winners, visit here.
"As always, I'm honored and humbled by the naming of the Siggies," said Mosley. "This year's in-person celebration is especially significant. Throughout and in spite of the pandemic, our investment and startup communities have continued to thrive. The Siggies recognize investors who have taken the time to help early-stage entrepreneurs succeed in building their dreams, and I'm so grateful for the role that I've had in that process over the years. I look forward to this gathering of angel and other early-stage investors, mentors, and leaders of Atlanta's innovation economy."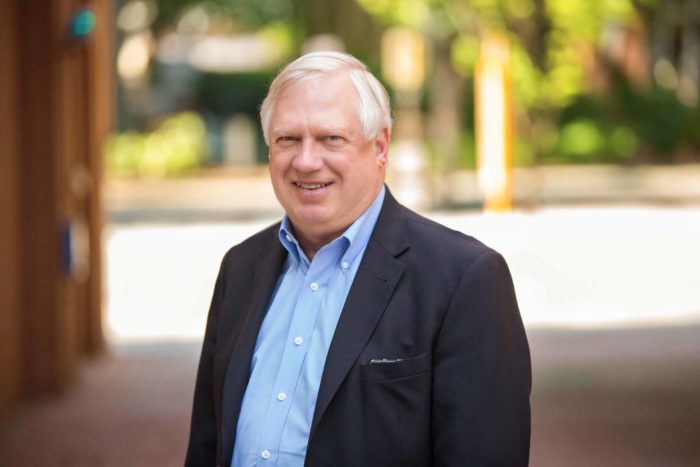 In addition to honoring the 2022 winners, the 4th Annual Siggie Awards will also recognize honorees from the last two virtual-only events.
The Siggie Awards will be hosted this year at The Hatchery, Emory's Center for Innovation located at 1578 Avenue Place, Suite 200, Atlanta. The awards join an already-impressive list of entrepreneurship initiatives led by Goizueta, including an accelerator, a funding forum, an annual entrepreneurship summit, and more. Emory University is Mosley's alma mater (BBA, '68).
"We're extremely proud to host the Siggie Awards again this year," said Robert Kazanjian, the Asa Griggs Candler Chair, Professor in Organization & Management, and Academic Director of The Roberto C. Goizueta Center for Entrepreneurship & Innovation. "The Siggie Awards were created to honor the role that Goizueta alumnus Sig Mosley has played in the formation of the Atlanta angel investing community which has been critical to making Atlanta a national center for new venture creation. We're pleased to provide recognition and visibility to the deserving recipients who will be honored at the event on the Emory campus on November 10."
A portion of the sponsorship proceeds from this year's ceremony will go to a deserving metro area nonprofit to be named at a later date.
Find nomination information, as well as details on available sponsorship opportunities, on the Siggie Awards website.
Tickets to attend the limited-seating event can be purchased here.
About the Siggies
The Siggie Awards is named after well-known Southeast investor Sig Mosley and created to recognize and honor early-stage investors who are helping to grow the Metro Atlanta entrepreneurial ecosystem. Siggie award recipients are selected by the Siggie committee from a pool of nominees. The committee will continue to work to ensure its nomination and selection process includes the diverse members of the ecosystem. For more information, visit our website at www.siggieawards.com.
About The Roberto C. Goizueta Center for Entrepreneurship & Innovation (CEI)
The CEI fosters entrepreneurship and innovation born of critical inquiry, developed to serve fundamental societal needs, executed according to sound business principles, and conceptualized in ways that open possibilities and spark imagination.
Media Contact
Kathy Berardi
Carabiner Communications
678.644.4122
kberardi@carabinercomms.com