"How can you not love music?" says Steve Salm 00MBA when he's asked what's kept him hooked in the music industry for over two decades. "Music is everywhere—all the time. Music is easily the most accessible art form. It's a companion for any vibe, event, scene, or memory," he says.
I need to spend my time doing things I really believe in.

Salm
Salm is a founding partner and chief business development officer of Concord, a music company that handles publishing, labels, and theatrical rights. It's also the fifth largest music company in the world.
Building an Empire
After four years at Cornell University, Salm wanted another educational experience, but this time, he wanted one predicated on knowledge application. He wanted to go beyond the theories and start to explore how they translated to different career paths. "I wanted to build a completely new network, and I wanted to learn about Atlanta," he says.
Salm left behind his impressive collection of albums and headed down south, just at the time that Napster and MP3s were blossoming. Napster was the first streaming service for music, and it was changing the tide of the industry rapidly. "The fact that I could now listen to all sorts of artists and genres before I spent $15 on an album was an incredible concept to me," says Salm, who wrote an independent study on the potential future impact of Napster.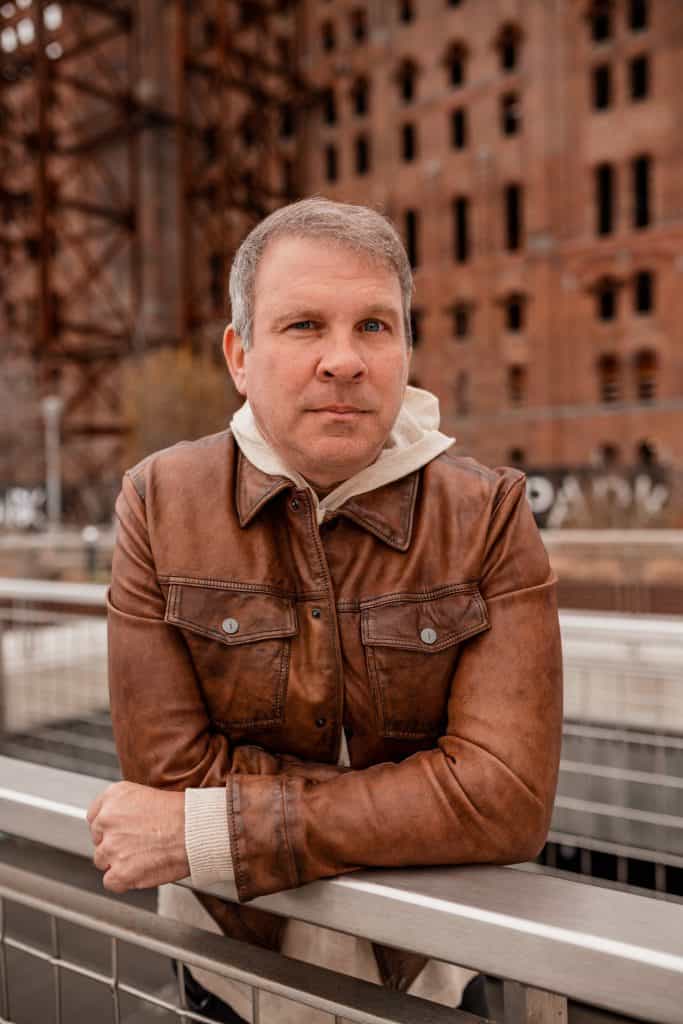 "This all makes me grin," says Salm as he recalls his gloom predictions. "My study argued that if the MP3 truly took off and consumers adopted the technology, then record labels would soon go extinct."
Luckily, that hypothesis didn't come entirely to fruition, but digital piracy (the illegal downloading and sharing of music) was prominent in the early 00s, "doing severe damage to every corner of the music business, save the live concert piece of it," says Salm.
So, Salm and his business partners acquired The Bicycle Music Company, the predecessor to Concord, in 2006 with the goal of scooping up every label and catalog they could find.
Today, Concord has five active labels and 15 legacy labels, including the catalogs of Creedence Clearwater Revival, Nine Inch Nails, Miles Davis, and The Offspring; a catalog of nearly 400,000 compositions from artists like Phil Collins, Imagine Dragons, Maroon 5, Lady Gaga, Rihanna, and Harry Styles; "the world's most significant catalog of theatrical rights" to productions including "The Sound of Music" and "Oklahoma;" and an Originals department that focuses on "optimizing all of our owned intellectual property rights to creatively reimagine and repurpose these rights for fans all over the world."
If the sheer scope of Concord isn't impressive enough, it's now an over $4 billion enterprise that began with less than $10 million in investment capital.
For future Goizueta graduates, hoping to pave their way in the music industry or launch their own business, Salm says this: "Do things you believe in. I just cannot 'dial-it-in' on anything I do."
If you are going to take that leap to start your own business, realize it's not a business. Think of it as your lifestyle, and assess if you're prepared for that day in and day out.

Salm
A Man Among Idols
As part of Concord's executive management team, Salm spends his days overseeing the record-breaking deals, mergers and acquisitions, and business development of the ever-growing company. It's an enviable position to be in, especially when you consider that he's had a business meeting in Quincy Jones' kitchen and watched a Grammy Awards dress rehearsal as part of his regular workday.
But for Salm, the highlight of his career—that thing that's still classified as the most enjoyable part of his job, despite how often it's happened—is sitting down with his music heroes, one on one. "At the right moment, I'll ask, 'Tell me where you were when you wrote that song, and what is it actually about?'"
Goizueta's Two-Year MBA program has been consistently ranked as one of the top-tier programs in the country. Business Week labeled our program as one of the best in the nation. Find out why.