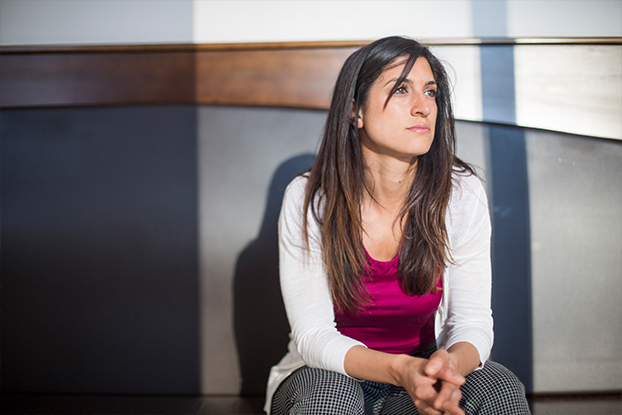 Angela Fusaro 01C 17WEMBA doesn't sleep much.
"Do I need sleep? I'll be very honest, I don't," Fusaro said with a smile during the most recent meeting of the Emory Entrepreneur Breakfast Series. "It's like one of my superpowers. I don't sleep a lot at night, but I don't like to sleep. I will wake up early on a Saturday morning and stand at my kitchen counter, eat cold leftovers and do Excel spreadsheets. I enjoy that."
First Steps
After attending Emory University for her undergrad, Fusaro took her first job as a high school physics and chemistry teacher in California. After a few years, Fusaro circled back to the idea of heading to medical school.
"That was a dream that I probably couldn't put to rest until I tried it, so I decided to apply," she said.
Before starting that journey, she wanted to live abroad. She spent nearly a year in Guatemala and Honduras working for a nonprofit organization called Paramedics for Children. While there, she traveled by chicken bus, the repurposed U.S. school buses painted with various colors and patterns that form the public transportation system in Central America.
"At any given moment, somewhere between 50 and 75 adults were on the bus with their groceries and their luggage and the chickens, and I was there handwriting my med school applications," she said.
Fusaro attended New York Medical College and chose to specialize in Emergency Medicine.
"I think even at that early phase in medical school it was pretty obvious to me that I had interests outside of clinical medicine," she said. "I thought [emergency medicine] was the best place to study human nature, which is what entrepreneurship, effectively, is all about."
After medical school, Fusaro completed her Emergency Medicine Residency at Carolinas Medical Center. She started her first job working in the community and as a faculty member at Emory, where she got invited to be a clinical adviser for Coulter College, a Biomedical Engineering Workshop.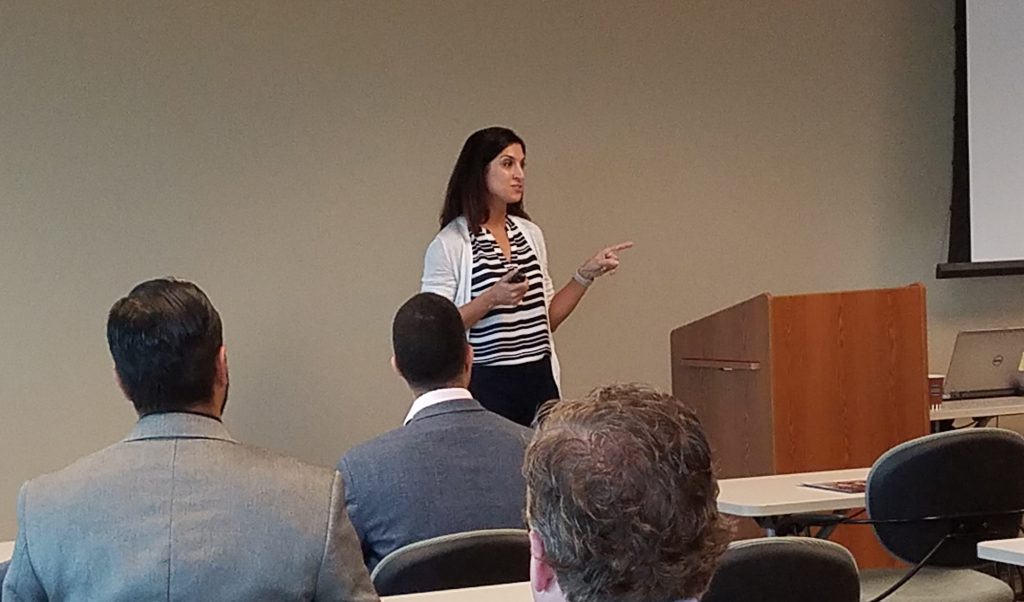 Taking the Leap
While spending three days with a team from Pennsylvania hunkered down in a hotel in Miami as part of a pitch program for Coulter, Fusaro found her calling card.
"To the outside person, that might sound terrible," Fusaro said. "You spend three days with a bunch of undergraduate kids doing PowerPoint presentations to all hours of the night. But for me, that was it."
Fusaro knew she was going to focus on product development and innovation. She decided to apply to business school and start her Executive MBA in 2015. In addition to teaching students in medical school, she and two other emergency medicine colleagues started a one-day biomedical engineering workshop for doctors.
"It's a super intense workshop for doctors that is called Insight to Innovation," she said. "It was at Insight to Innovation that I met the 'Robs.'"
Fusaro began a dialogue with Dr. Rob Lapporte and Dr. Robert Rankins, or the "Robs," that would eventually develop into a company called Physician 360. The dialogue started as a discussion about the state of emergency medicine and the concerns revolving around high deductibles, long wait times, the lack of use in telemedicine and more. Her team started focusing on the illness of strep throat for several reasons, including the large market.
"There are 50 million cases of sore throat in this country every year," she said. "And that's just people who seek medical attention for their sore throats. Worldwide there's two billion cases of sore throat every year."
The team built and designed a one-step strep test they'll eventually turn into an over-the-counter device for home use. The goal is for the company to have a fully functional prototype by the end of the calendar year. In early 2018, as long as the timeline stays on track, the company hopes to have raised enough to complete the human factors clinic trial needed for the FDA.
"It's a series of highs and lows," Fusaro said. "There were some days where I feel like we were crushing it, and there were some days where I felt like the whole thing was going to come crashing down on top of us."
Fusaro juggled school, a full-time job and the start of Physician 360 until it became too challenging, driving her decision to quit her job to pursue Physician 360 full time.
"I changed at the point it was too hard to be a committed full-time doctor and be a full-time entrepreneur," she said. "I don't have a formula for when I figured out the right time. But what I did know is that if I continued as I had, the entrepreneurship endeavor was always going to be a hobby."