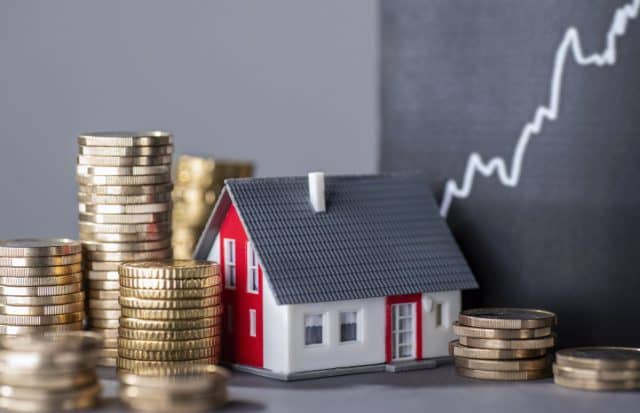 Contact: Melanie Buckmaster, melanie.buckmaster@emory.edu
What: On April 14, 2023, Emory University's Goizueta Business School will host the second annual Emory Real Estate Conference, Atlanta's premier university-sponsored real estate event. Details here.
When: April 14, 2023 8 a.m. – 5 p.m.
Where: The Whitley Hotel – Buckhead, 3434 Peachtree Rd NE, Atlanta, GA 30326
Commercial real estate executives from top firms across the nation will attend the conference, making this the largest, highest attended event in Atlanta this year.
Some of the nation's most innovative and expansive real estate projects are happening in Atlanta and across the South. Speakers at the conference will discuss topics including:
– How to navigate the turbulent capital markets in Atlanta and across the country
– Are we at an inflection point? As interest rates increase, companies and consumers navigate changing economic conditions
– Valuations for many real estate assets have decreased, causing a widening bid-ask spread between buyers and sellers. When will the transaction volume return?
– What is the future of office?
The event is an educational and networking forum for Atlanta real estate professionals and Emory alumni. More than 600 attendees will hear from national and local C-suite real estate professionals. There will also be opportunities for networking and student recruitment.
Fireside Conversation: This year's Fireside Conversation features Dean. S. Adler, CEO and Co-Founder, Lubert-Adler Partners, and Roy Hilton March, CEO of Eastdil Secured. Adler and March have been friends for decades. The conversation will be an exciting opportunity for attendees to hear two lifelong friends speak candidly about their careers, market conditions and advice for real estate professionals, ranging from younger entrepreneurs to seasoned veterans.
Dean S. Adler is CEO and Co-Founder, Lubert-Adler Partners the real estate equity firm with offices in Philadelphia and Atlanta has over $7 billion in equity and $17 billion of assets under management. Lubert-Ader focuses on acquiring and enhancing mid-size rental assets including multi-family, retail, urban mixed use and hospitality assets.
Roy Hilton March is CEO of Eastdil Secured, the leading real estate investment banking company in the United States. He has more than 37 years of real estate experience at Eastdil Secured across financing, sales, acquisition and capital markets activities in the United States, Europe and East Asia. Founded in 1967, Eastdil was involved in over $1.0 trillion transactions since 2007.
CEO Spotlight: This year's CEO Spotlight highlights Jodie McLean, CEO of EDENS, one of the nation's leading private owners, operators and developers of retail real estate. With a tenure of more than 25 years, she has been a key player in EDENS' growth and expansion to its current marketplace leadership, capitalized by blue chip investors and assets valued at $6.5 billion.
McLean is responsible for EDENS' strategy to move the portfolio to major urban centers and first-ring suburbs, creating a portfolio of assets that are the center of community life. She was named Chief Investment Officer in 1997, President in 2002 and CEO in 2015. Overall, she has been responsible for the development, redevelopment, acquisition and disposition of more than $20 billion in retail assets.
Featured Speakers and Moderators:
– Matt Shulman (CEO, Ardent Companies)
– Alex Vouvalides (CEO, EQ Office)
– Colin Connolly (CEO, Cousins Properties)
– Don Peebles (CEO, Peebles Corporation)
– Jay Curran (President, Crescent Communities)
– Jeff Beckman (EVP, GID)
– Michael Regan (Head of Real Estate Equity, CIM)
– Hussain "Moos" Mosajee (Principal, Blue Horseshoe Real Estate)
– Adam Sklar (Co-Head of Real Estate; Co-Portfolio Manager, Monarch Alternative Capital)
Interviews:
– John Schellhase – Goizueta MBA 2023 and Student Co-Chair
– Bernard Clevens – Goizueta MBA 2022 and Alumni Co-Chair
###