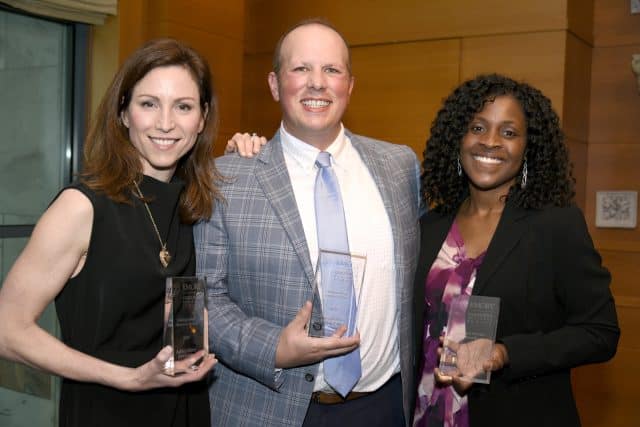 On April 27th, Goizueta Business School honored several outstanding alumni for their far-reaching contributions to both Goizueta and to society at large. According to Lindsay Topping, senior managing director of alumni engagement at Goizueta, this year's alumni award winners, Ashley Grice 03MBA 97MPH, Trey Winter 20EMBA, and Celena Evans 02MBA, are shining examples of Goizueta's nearly 25,000-strong, global alumni network. "Grice, Winter, and Evans exemplify how Goizueta alumni continue to share their time, talents, and experience with students, alumni, faculty and the extended Goizueta network in a powerful way," said Topping.
Gareth James, John H. Harland Dean of Goizueta Business School, who joined the school last summer, attended the award ceremony for the first time this year. "Since coming on board as Dean, I've been immensely impressed by the willingness of Goizueta's alumni to support our students and our school," James said. "We're proud to celebrate not only how much these alumni have enriched Goizueta, but how much they've improved the world around them."
Distinguished Achievement Award: Ashley Grice 03MBA, 97MPH
Since 1984, this award recognizes an alumnus/a or friend of the school for lifetime achievement in business and ongoing commitment and service to Goizueta Business School and the community.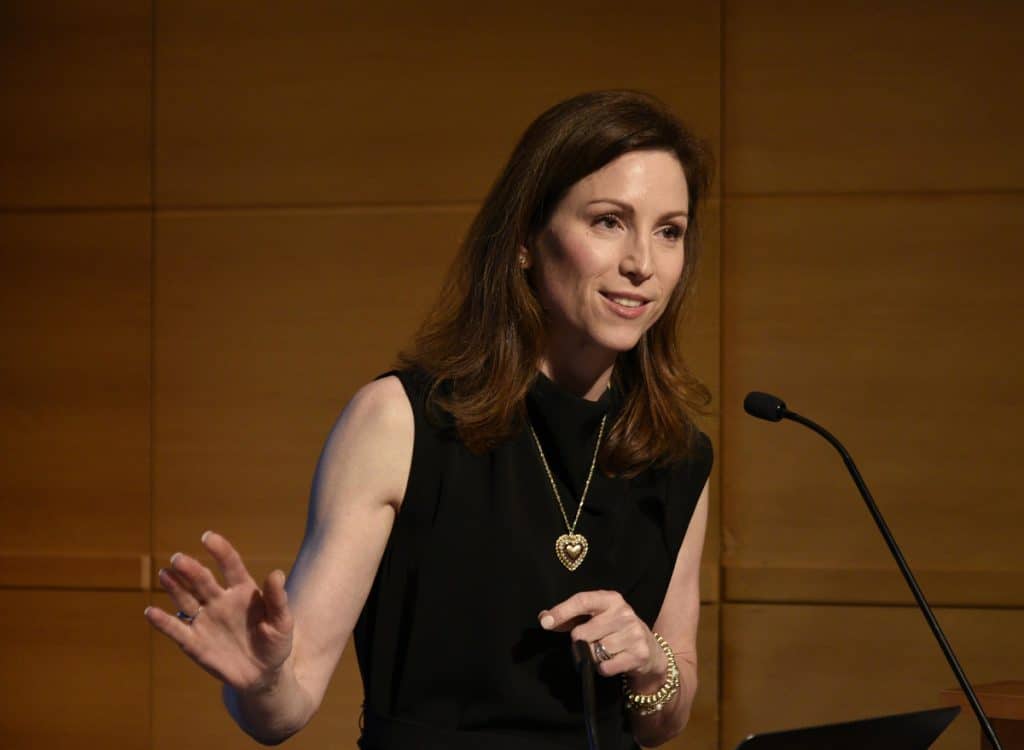 Currently the CEO of BrightHouse, a Boston Consulting Group company founded by Goizueta adjunct professor Joey Reiman, Ashley Grice 03MBA 97MPH is a bona fide Emory University and Goizueta devotee. "She has an extensive, sustained, over-the-top record of alumni leadership and involvement at Emory and has been an incredibly supportive, generous contributor of time and expertise to the school," explained nominator Andrea Hershatter, senior associate dean and BBA program director. "She is also one of the most authentic, genuinely warm and delightful humans I know."
In fall 2022, when Reiman was unable to teach the ideation class that he has delivered to BBA students for more than a decade, Grice (along with BrightHouse managing director Cathi Carlisi and the consultancy's managing director and Global DEI lead Dolly Meese 05MBA), reimagined and led an Ideation class that was "life changing and educationally transformational for the students who took it," said Hershatter. "This was an incredibly time-consuming labor of love." The three women also donated their compensation for teaching the course back to the school.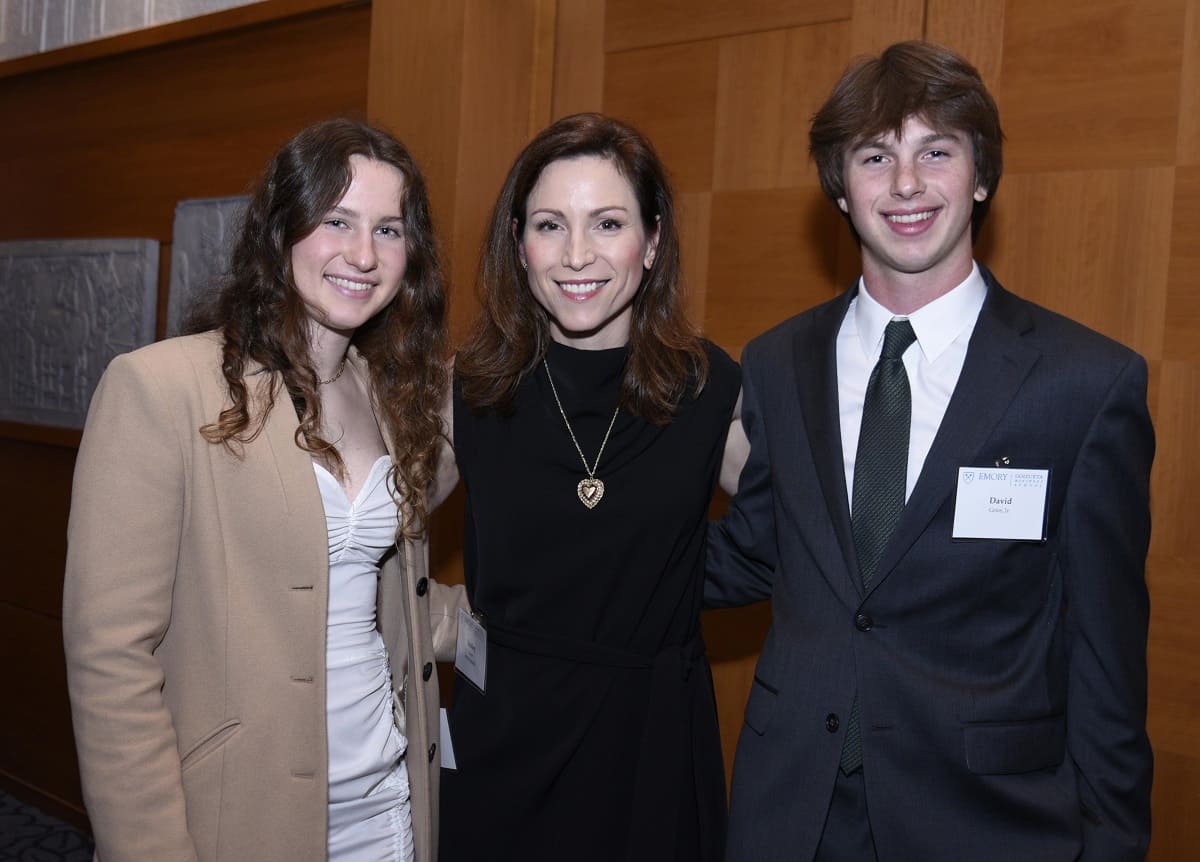 A former chairwoman of the Emory Alumni Board, Grice is a current member of the Emory 2036 Campaign Leadership Council and was a Goizueta GoBeyond 100th anniversary honoree. She has worked with at-risk high schoolers and was a member of Leadership Atlanta's class of 2015. Grice's TED talk, "The Power of Purpose in Business," has been viewed almost 2 million times.
Being recognized for having earned 'notable achievements' is at its core very humbling—because true achievements of significance are usually accomplished by first 'standing on the shoulders of giants.'

Ashley Grice 03MBA 97MPH
"If I have earned this honor, it is because I am part of a community that shares and builds on knowledge together, with enthusiasm. Emory at large, and Goizueta in particular, is core to my community and I am grateful for what this community has taught me."
Outstanding Recent Alumni Award: Trey Winter 20EMBA
Beginning in 1999, this award recognizes an alumnus/a who has graduated in the past five years and demonstrated outstanding service to Goizueta Business School and/or Emory University or success in business or community service.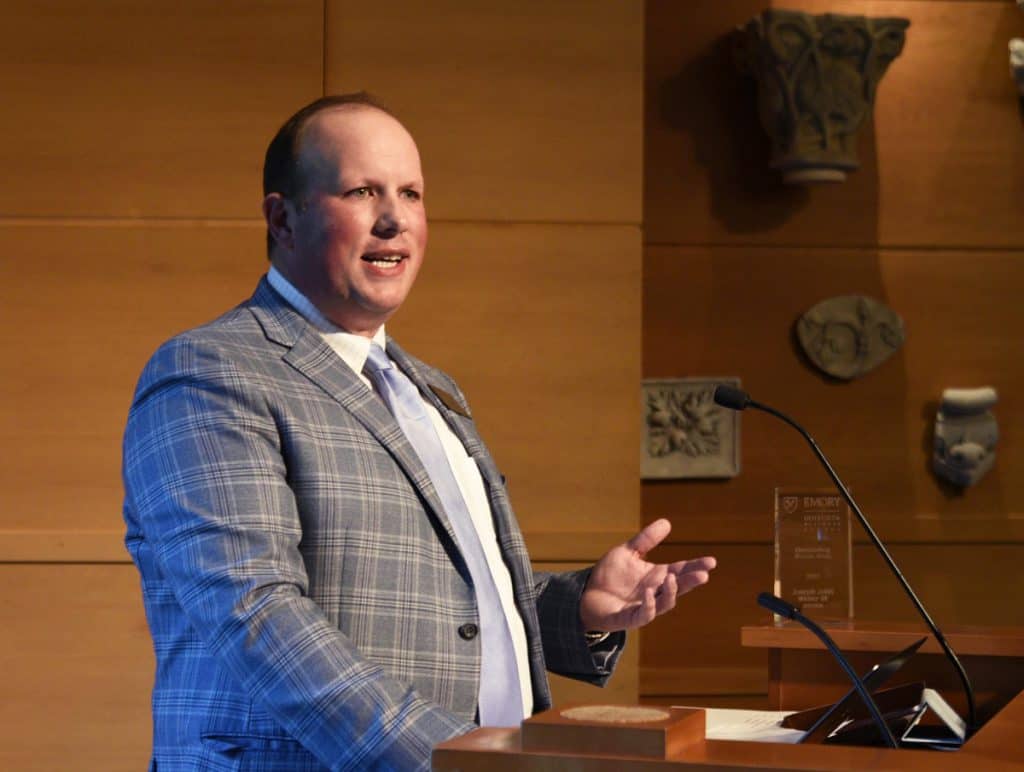 An enthusiastic student leader while in school, Trey Winter 20EMBA, director, Business Planning Management, AT&T, channeled that energy into becoming an engaged alum. According to Topping, Winter informed the Goizueta Advancement and Alumni Engagement (AAE) team that he was willing to support the school immediately upon graduating. When the Executive MBA Program Office nominated Winter for the Goizueta Alumni Board, which he joined in Fall 2022, Winter subsequently asked to serve on the Mentor Program Team, the most intensive committee on the board. (The mentor program team is responsible for oversight of more than 350 student/alumni pairs across all programs at the school.)
"Trey jumped in as a quick understudy to the program co-chairs and immediately provided value on communications and strategy," said nominator Topping. Winter, whose class graduated early in the pandemic, advocated for his classmates to get support from the AAE team and from the school. He's also helped with admissions and recruiting events. "Trey demonstrates the very best of our alumni," added Topping.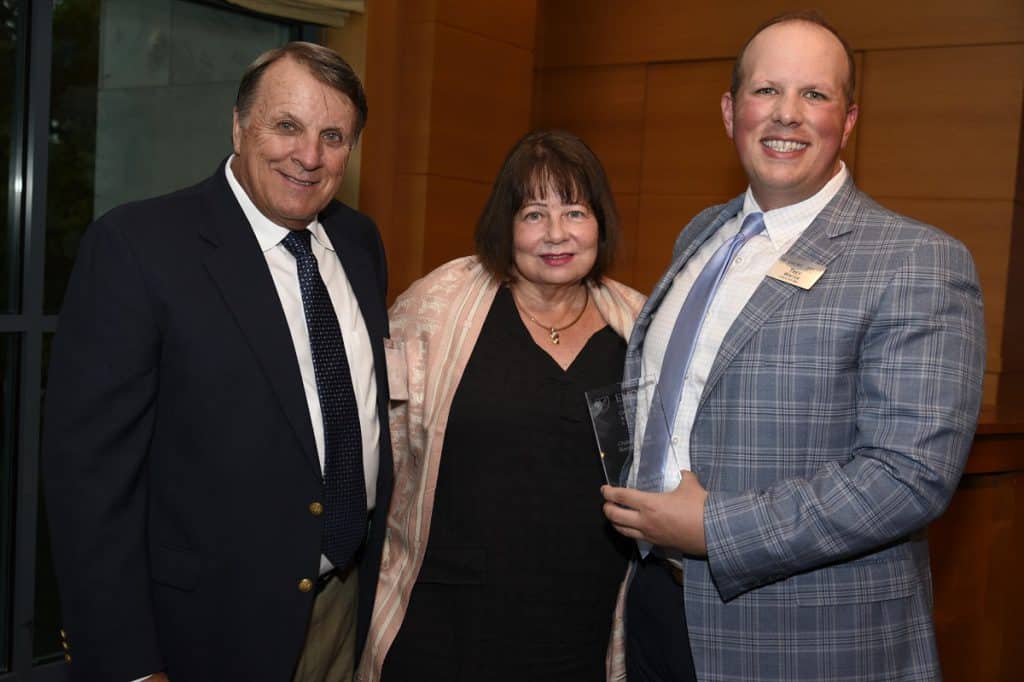 Winter chose Goizueta not only for the school's academic excellence, but also for the strength of its alumni community. "When I began my time at Goizueta in 2018, it was not just a two-year commitment, but a lifelong journey of continued education and development," Winter said.
It is through the power of human connection that we continue to learn and evolve, which I felt during my time as a student at Goizueta. Continued engagement affords an opportunity for us to offer ourselves and our experiences as a vehicle to inspire the future of Goizueta.

Trey Winter 20EMBA
I am incredibly grateful for this recognition and look forward to supporting Goizueta in the decades to come. In the spirit of Goizueta… Let's go beyond!"
Alumni Service Award: Celena Evans 02MBA Real Estate Professional, Keller Williams Realty
Starting in 1995, this award recognizes an alumnus/a who has demonstrated significant service to Goizueta Business School and/or Emory University.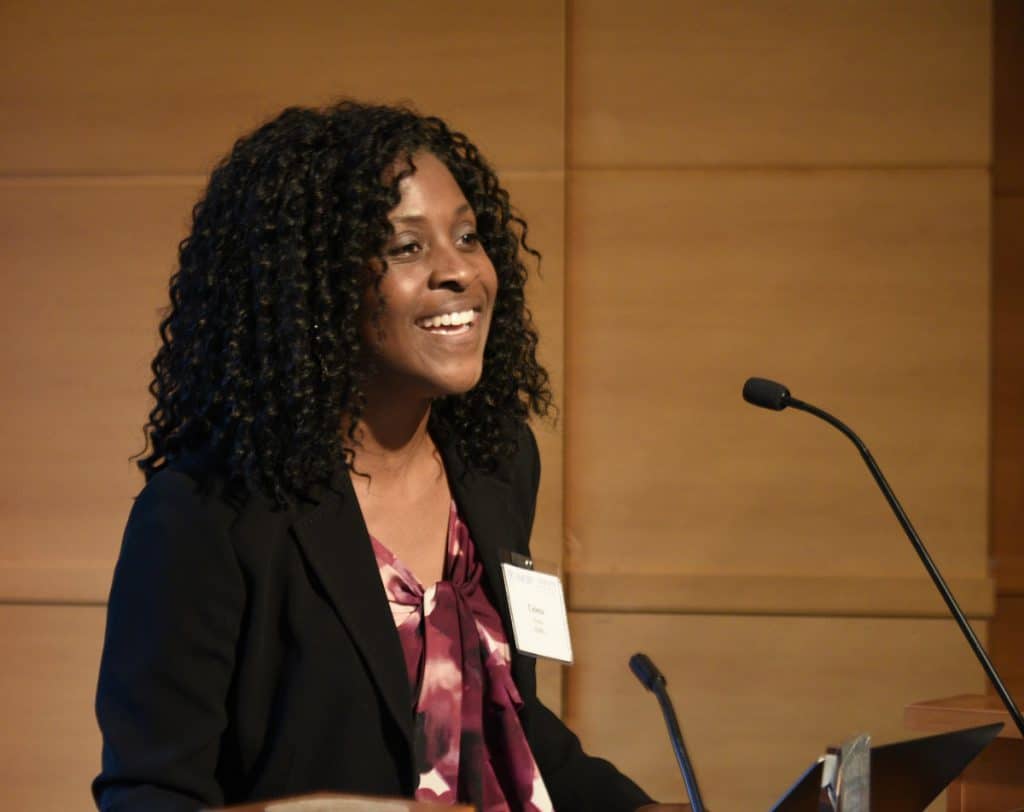 A passionate and engaged alum, Celena Evans 02MBA, a Real Estate Professional with Keller Williams Realty, has been volunteering in a leadership capacity for over 15 years. Her deepest involvement has been with Executive Women of Goizueta (EWG), where she's been a long-time board member and also served as president from 2010 – 2012. Evans currently serves on EWG's Advisory Board, providing guidance, strategy, and hands-on help in an effort to ensure EWG's success. Evans also spearheaded the MBA Class of 2002's 20-year reunion, a task that was complicated by the pandemic. Topping credits Evans as "the driving force behind its success, recruiting other reunion committee members and driving the strategy and meaningful programming." She also inspired the MBA Class of 2001 to host a makeup 20th reunion.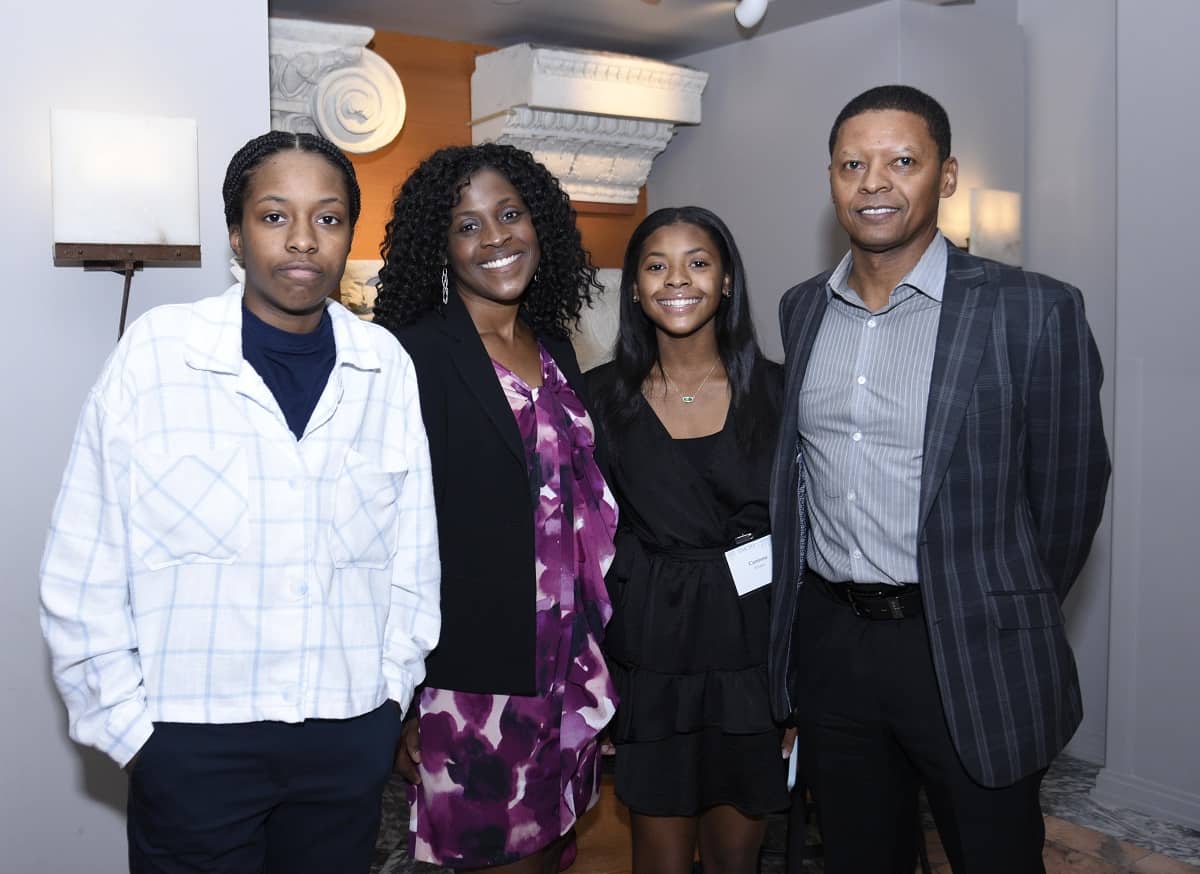 Evans has served as an IMPACT Showcase judge and hosted Emory Alumni Association events in her home. "Goizueta is extremely fortunate to have Celena as one of our alums. She represents the best of the best," explained Topping. "She is always helping to make connections for the betterment of our alumni and school. We are indebted to her for the countless time she has contributed."
Evans, who describes herself as "not a highly social individual," has found that the best way for her to engage with others is through service.
By serving, I connect with others on many levels, which has consistently proven to be rewarding personally and professionally. It is important for alumni to remain involved with Goizueta Business School because we have a lot of value to offer to students, faculty, and other alumni.

Celena Evans 02MBA
"It is analogous to reinvesting dividends into an investment—the more we put in, the more the investment grows. It gives me great pride to see Goizueta continue to thrive year after year and to know I have played an active role in its continued success," Evans said.
Goizueta Business School alumni are business and community leaders who live and work in 104 countries across the globe. Learn about how you can remain connected with your nearly 25,000-strong Goizueta Network.