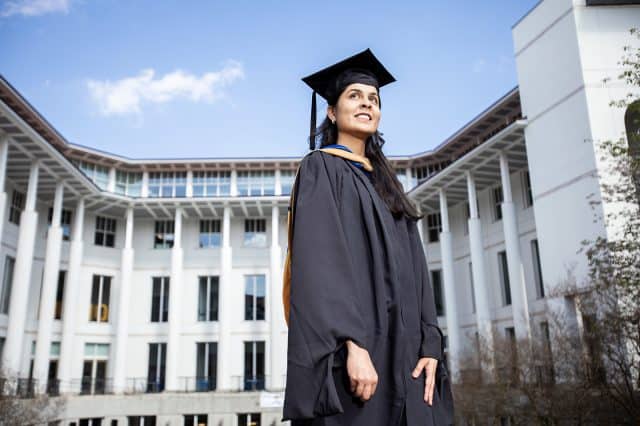 This May, hundreds of Goizueta graduates will walk out of our doors ready for the workforce. Continue to check out the stories of our amazing students all month long.
When Krishna Thakkar 23MAF was exploring the future of her career, she knew private equity and an international focus were key, but she needed to build critical skills to succeed. Her solution: Travel across the globe, land in Atlanta, and enroll in the Master of Analytical Finance program at Goizueta Business School.
"I decided to pursue my Master of Analytical Finance to enhance my skills, particularly in coding and leadership, and widen my knowledge base," says Thakkar. "The MAF program caught my attention because it perfectly blends finance and technology."
After Thakkar graduated from college, she spent several years working as a financial analyst in the private equity research and investment banking industry in Mumbai before deciding it was time to level up and earn her graduate degree. Her long-term career goal is to enter the private equity sector.
I have always aspired to work on an international platform, leading diverse teams, gaining new life experiences, and globally expanding my professional network, which the Master of Analytical Finance program has facilitated.
In just 10 months, Thakkar says she's not only gained those technical and technological skills she was seeking, but she's also honed her soft skills, such as giving presentations, networking with confidence, and further developing her leadership acumen. In fact, it was the focus on this type of personal development that became the differentiator for Thakkar when narrowing down her graduate school options.
"I wanted to be a part of a tight-knit cohort," she says. "There's a culture at Goizueta that centers on fostering a supportive community, where students collaborate to attain their career goals."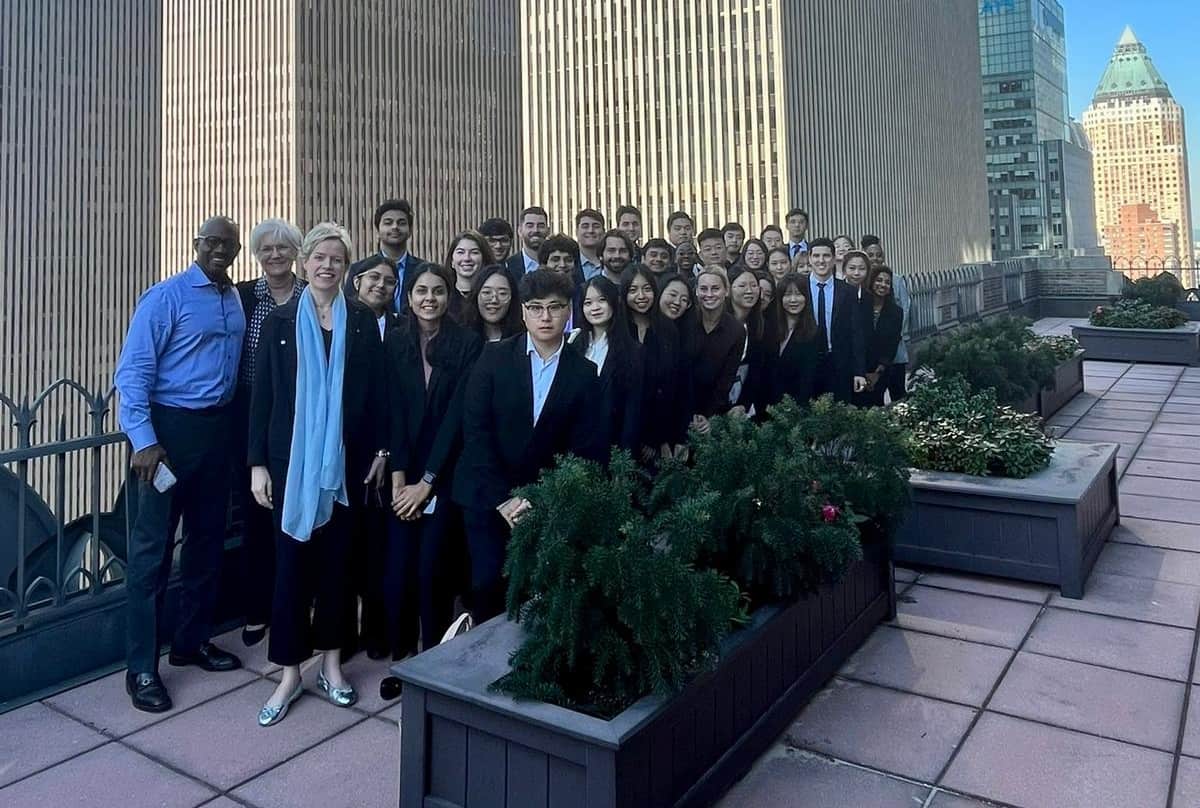 Though she hung out with friends at KEGS, worked side-by-side with faculty members on research and projects, explored the various areas of finance and global banking, and even got to speak with alumni and leaders in her career field, Thakkar says the most exciting experience she's had while at Goizueta was the chance to meet female leaders in asset management on a trip to New York City—the finance hub of America.
"Meeting industry leaders and gaining insight into their distinct career paths opened my eyes to the diverse range of opportunities available to me," she says. "I was especially inspired and empowered to engage with women leaders in a field that is traditionally male dominated."
Looking towards completing her Master of Analytical Finance in just a few weeks, Thakkar is actively interviewing for jobs to continue her career in investment banking in the United States with the goal of promoting greater female representation in the finance industry.
Congratulations to our Goizueta graduates! Learn more about the celebration and register for Goizueta's Commencement activities.
Interested in pursuing a business degree? Learn more about the unique programs Goizueta has to offer.