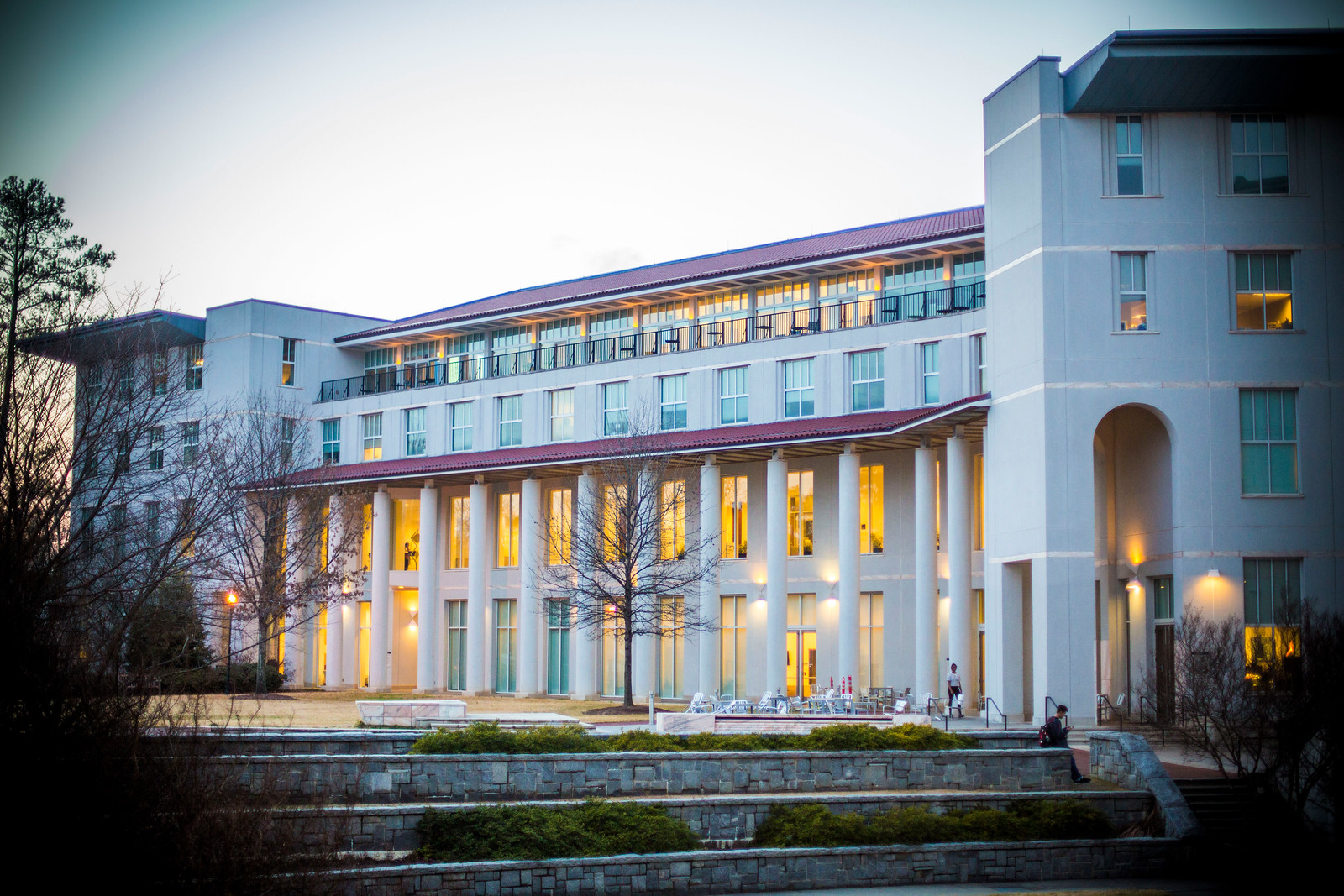 Emory University's Goizueta Business School continues to be recognized for its premier Executive MBA (EMBA) program. The annual Poets & Quants ranking released today shows Goizueta ranking 13th in the nation. The program also continues to hold the #1 spot in Georgia.
With a focus on building principled leaders who can immediately add organizational value during and after the program, Goizueta EMBA graduates realize return on their investment quickly. In fact, EMBA students experience an average 89 percent growth in salary three years post-graduation.
At Goizueta, the Executive MBA program provides the breadth of business acumen and depth of expertise that a seasoned professional or current executive needs to drive organizational value. It offers a personal, deeply immersive, and hands-on experience that expands an individual's leadership capacity.
"Goizueta's EMBA program builds business fluency, diversifies perspectives, and expands leadership capabilities," shares Jackie Conner, associate dean of the Executive MBA program. "Students work alongside peers from diverse backgrounds and industries, gain frameworks to become more strategic problem solvers, and refine their executive presence and leadership style through one-on-one coaching."
In addition to its on-campus and hybrid EMBA formats, Goizueta offers a fully online format of its Executive MBA program.
"Goizueta is poised to take digital learning to the next level by providing business professionals with a truly immersive, dynamic experience from anywhere in the world," says Conner.
In order to determine annual rankings, the new Poets & Quants report takes into account the three major Executive MBA rankings from Financial Times (#6 in the U.S.), U.S. News & World Report (#14 in the U.S.), and Fortune (did not participate).
About Emory University's Goizueta Business School
Business education has been an integral part of Emory University's identity since 1919. That kind of longevity and significance does not come without a culture built on success and service. Emory University's Goizueta Business School offers a unique, community-oriented environment paired with the academic prestige and rigor of a major research institution. Goizueta develops business leaders of today and tomorrow with an undergraduate degree program, Full-time MBA (Two-Year MBA & One-Year MBA), Evening MBA, Executive MBA, MS in Business Analytics, Master of Analytical Finance, Master in Management, Master in Business for Veterans, Doctoral degree, and a portfolio of non-degree Emory Executive Education courses. Together, the Goizueta community strives to solve the world's most pressing business problems. The school is named for the late Roberto C. Goizueta, former Chairman and CEO of The Coca-Cola Company.
For more information, visit goizueta.emory.edu.