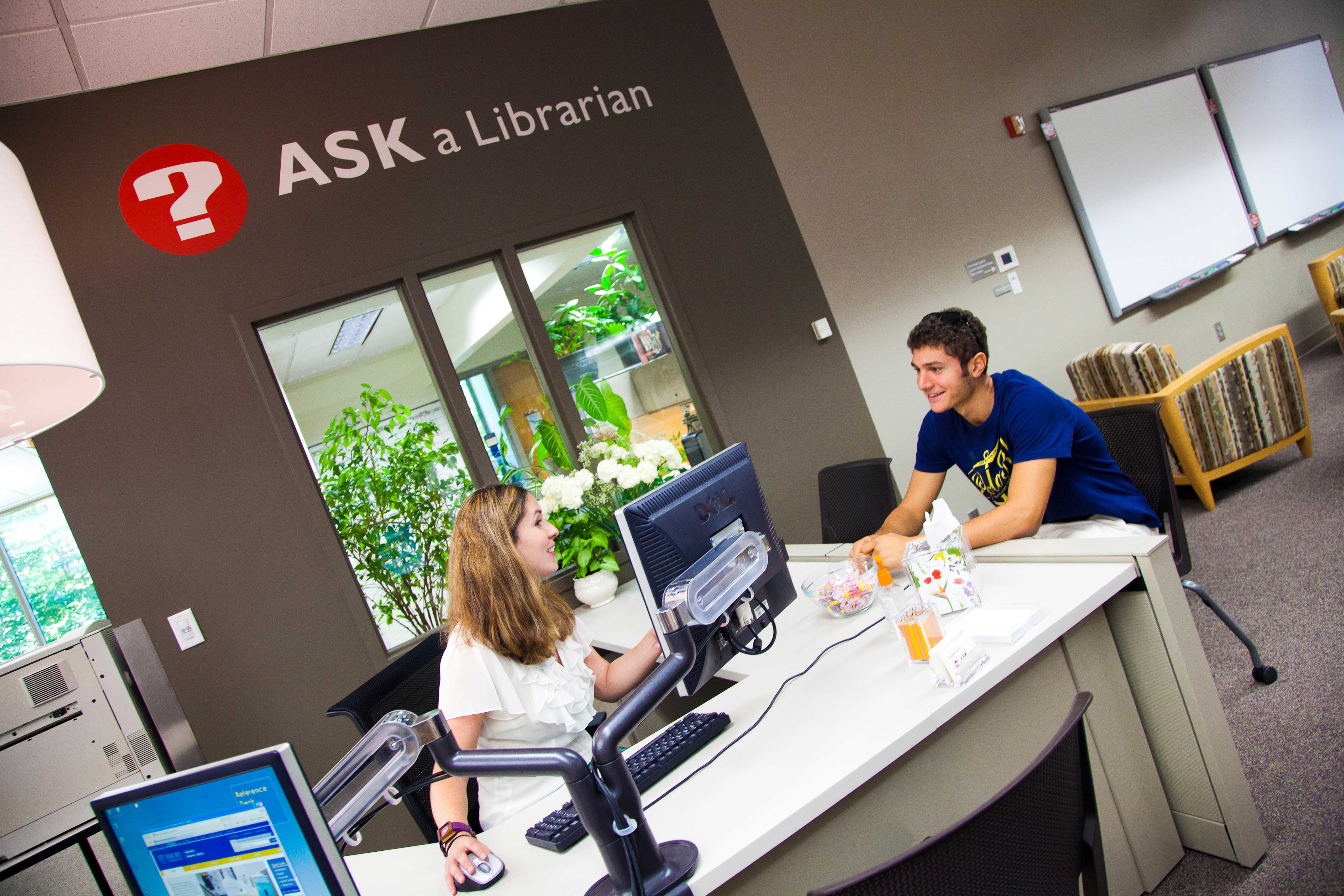 A Q&A with Susan Klopper, Executive Director of the Goizueta Business Library. 
In what ways does the Goizueta Business 

Library supplement the digital skills and content students learn in the classroom?

Klopper: We help to provide students with the skills and knowledge around locating and using information to support intelligent problem solving and decision making. We see this particular skills set (what the school calls "business intelligence") as a component of the frameworks students are learning in the curriculum.
What kinds of databases does the library offer?
Klopper: While a handful of our databases would be considered academic in nature, the majority are commercial databases—exactly the resources and tools students will use on the job for information gathering and data analysis. These are proprietary (subscription-access) databases that supplement the wealth of excellent data freely available via the Internet. When it comes to using the Internet, our role is to make sure students have the skills to distinguish between high- and low-quality information, to understand "where information lives," and to use advanced Google functions to craft deliberate, strategic searches.
How has the library responded to the growing 

use of mobile technology?

Klopper: In the past year, we have focused on subscribing to content that is available via multiple mobile devices. FT.com and WSJ.com both are examples of content-rich resources that students can access via their tablets, smartphones, and iPads. Marilyn Pahr, liaison to the Executive MBA programs, offers an ongoing series of "Lunch and Learn" sessions when students are on campus, and she has specifically targeted orienting them to registering and using these sources on their mobile devices.
Has the library recently adopted any new 

digital technologies?

Klopper: In January 2014 the Business Library rolled out a new service, Business Kindle on the Go. Inspired by a similar initiative at Duke, the service lends Kindle Paperwhite eReaders to members of the Goizueta community. Each Kindle is pre-loaded with 60+ business books for off-line reading, meaning no WiFi connection is necessary. Developing this highly customized initiative was challenging, but it provided us with a great opportunity to respond to frequent student requests for business books via a mobile platform. We look forward to initiating more such services for the GBS community.

– Cynthia Blakeley