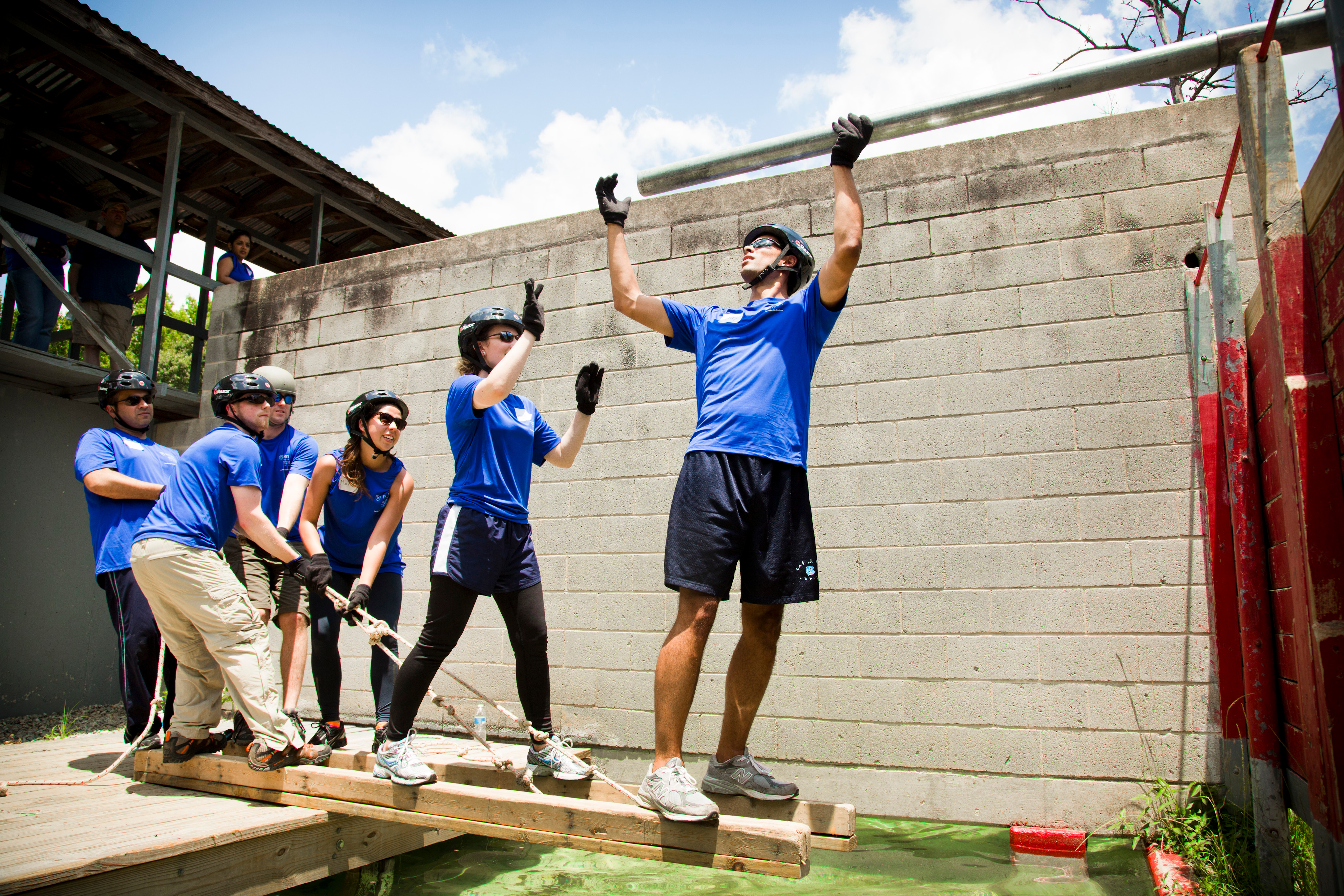 It's not unusual for newbie MBAs at a business school to be tossed into a bootcamp for a day of team-building exercises. But Emory University's Goizueta Business School has a twist on the old ropes course routine of challenging outdoor personal development.

Emory's MBA students literally head for the barracks—the U.S. Army barracks that is. The day-long outing is part of the one-year MBA "Leader's Reaction" course where students work together to conquer military-style obstacles.

The location: The historic Fort Benning military base about 90 minutes south of Emory in Columbus, Georgia, where the U.S. Army helps to prepare combat-ready troops.

The mission: Gain and apply leadership skills via nine military obstacles, some of the very same grueling hurdles that are used to train the brave men and women of the United States Army.