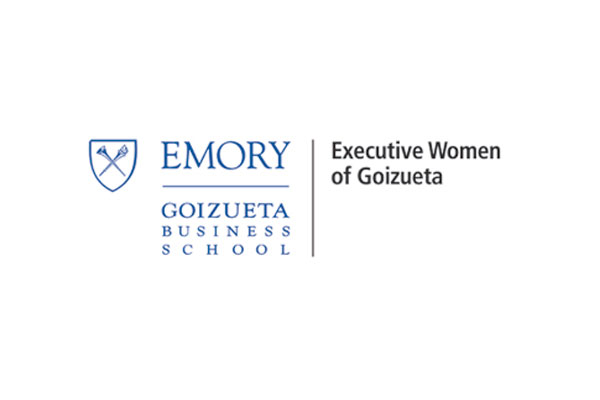 ATLANTA — The Executive Women of Goizueta (EWG), an alumnae group of [highlight]Goizueta Business School[/highlight], recently elected new officers and several new board members. The recent additions will continue to support the group's mission of providing a forum for women to be successful leaders in their careers, communities and personal lives.
Patricia Arundel 11WEMBA of Google was elected President and Lucy King 12WEMBA of Lexis Nexis was elected Vice President. Kim Reese 12WEMBA (Beck Atlanta) will also remain on the board as the Past President. Continuing on the board are Kathryn Mullen 10EvMBA (AmeriCold Logistics) as Secretary Treasurer and Adrienne Jaroch as the advisor representing Goizueta's Development and Alumni Relations Office.
At-Large members of the EWG Board include Ana Amato 07EvMBA (Protiviti Inc.) Heidi Bacote 10WEMBA (Centers for Disease Control), Teresa Brichta 12WEMBA (Mead Johnson Nutrition), Baerbel Freudenthaler 07WEMBA (SunTrust), Betsy Hale 11WEMBA (Ernst & Young), Dawn Hill 97BBA (Media Brokers International), Bridget McCarthy Lasda 12MEMBA (Coca-Cola Company), Renee Reese 02WEMBA (Minerva Planning Group) and Yolanda Thomas 97MBA (PGi).
The marquis event of the EWG calendar is the "Advancing Women in Leadership" conference. [highlight]This year the conference will be held on Nov. 14  at the Woodruff Arts Center in midtown Atlanta from 8 a.m. to 3 p.m.[/highlight] This one-day event includes prominent keynote speakers, workshops and networking with some of Atlanta's most dynamic professional women. The theme of the event, "Wear Risk Well," explores the topic of risk-taking and how women who embrace it can achieve career and personal success.
Register for the conference here.
About the Executive Women of Goizueta
The Mission of the Executive Women of Goizueta (EWG) is to provide a forum for Goizueta women to be successful leaders in their careers, communities and lives. EWG provides the environment in which to share experiences, learn about recent business trends and motivate one another to be successful leaders at work, at home and in our communities. Contact us at EmoryExecWomen@gmail.com