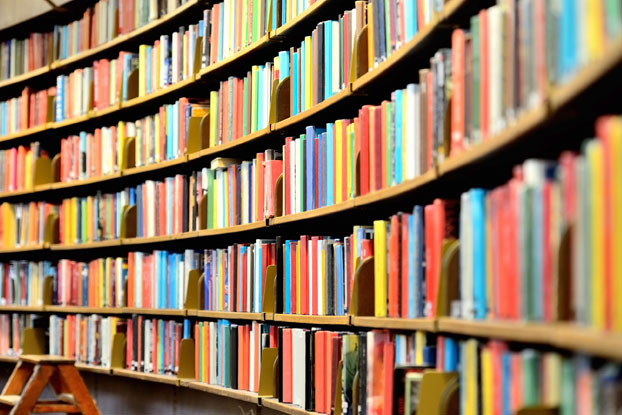 It's never too early to get a jump start on summer reading (yes, it's not just a high school thing). As head of leadership initiatives at Goizueta, here's a list to get you started.
The Five Dysfunctions of a Team, by Patrick Lencioni
Patrick Lencioni offers a leadership fable that is enthralling and instructive. Here he turns his keen intellect and storytelling power to the fascinating, complex world of teams. Throughout the story, Lencioni reveals the five dysfunctions which go to the very heart of why teams, even the best ones-often struggle. He outlines a powerful model and actionable steps that can be used to overcome these common hurdles and build a cohesive, effective team. Just as with his other books, Lencioni has written a compelling fable with a powerful yet deceptively simple message for all those who strive to be exceptional team leaders.
Team of Teams: New Rules of Engagement for a Complex World, by General Stanley McChrystal
In this powerful book, McChrystal and his colleagues show how the challenges they faced in Iraq can be rel­evant to countless businesses, nonprofits, and other or­ganizations. The world is changing faster than ever, and the smartest response for those in charge is to give small groups the freedom to experiment while driving every­one to share what they learn across the entire organiza­tion. As the authors argue through compelling examples, the team of teams strategy has worked everywhere from hospital emergency rooms to NASA. It has the potential to transform organizations large and small.
Teaming: How Organizations Learn, Innovate, and Compete in the Knowledge Economy, by Amy Edmondson
Continuous improvement, understanding complex systems, and promoting innovation are all part of the landscape of learning challenges today's companies face. Amy Edmondson shows that organizations thrive, or fail to thrive, based on how well the small groups within those organizations work. In most organizations, the work that produces value for customers is carried out by teams, and increasingly, by flexible team-like entities. The pace of change and the fluidity of most work structures means that it's not really about creating effective teams anymore, but instead about leading effective teaming.  Teaming shows that organizations learn when the flexible, fluid collaborations they encompass are able to learn. The problem is teams, and other dynamic groups, don't learn naturally. Edmondson outlines the factors that prevent them from doing so, such as interpersonal fear, irrational beliefs about failure, groupthink, problematic power dynamics, and information hoarding. With Teaming, leaders can shape these factors by encouraging reflection, creating psychological safety, and overcoming defensive interpersonal dynamics that inhibit the sharing of ideas.
Give and Take: Why Helping Others Drives Our Success, by Adam M. Grant
For generations, we have focused on the individual drivers of success: passion, hard work, talent, and luck. But today, success is increasingly dependent on how we interact with others. It turns out that at work, most people operate as either takers, matchers, or givers. Whereas takers strive to get as much as possible from others and matchers aim to trade evenly, givers are the rare breed of people who contribute to others without expecting anything in return.
Adam Grant shows that these styles have a surprising impact on success. Although some givers get exploited and burn out, the rest achieve extraordinary results across a wide range of industries. Combining cutting-edge evidence with captivating stories, Grant shows how one of America's best networkers developed his connections, why the creative genius behind one of the most popular shows in television history toiled for years in anonymity, how a basketball executive responsible for multiple draft busts transformed his franchise into a winner, and how we could have anticipated Enron's demise four years before the company collapsed–without ever looking at a single number.
Social Intelligence, by Dan Goleman
Daniel Goleman has written a groundbreaking synthesis of the latest findings in biology and brain science, revealing that we are "wired to connect" and the surprisingly deep impact of our relationships on every aspect of our lives. In Social Intelligence, Daniel Goleman explores an emerging new science with startling implications for our interpersonal world. Its most fundamental discovery: we are designed for sociability, constantly engaged in a "neural ballet" that connects us brain to brain with those around us. Goleman explains the surprising accuracy of first impressions, the basis of charisma and emotional power, the complexity of sexual attraction, and how we detect lies. He describes the "dark side" of social intelligence, from narcissism to Machiavellianism and psychopathy. He also reveals our astonishing capacity for "mindsight," as well as the tragedy of those, like autistic children, whose mindsight is impaired.