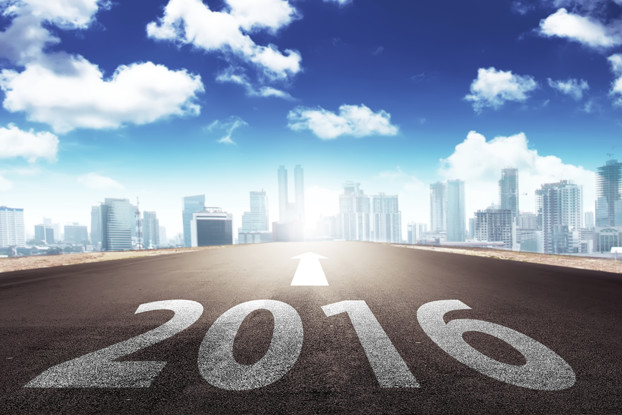 When not challenging students to stretch their problem-solving skills, Senior Lecturer Ray Hill is tapped by the media to offer perspectives on timely topics. As the year winds down, Hill offers a few insights of topics to watch for in 2016:
The Federal Reserve: "The big issue over the next couple of years is the Fed's return of monetary policy to normalcy. That's one everyone will watch, and it occupies a big part of my macroeconomics course, since I try to explain what the Fed has done and what lies ahead. The Fed will soon begin a gradual increase in interest rates, but given the enormous amount of liquidity in the financial system, this will have little effect on the real economy." [highlight]EDITOR'S NOTE: The Fed actually did announce an interest rate increase on Dec. 16, after this interview.[/highlight]
China: "China is a big issue. It's not just that their stock market's down now; they are also going through a time where their GDP growth is slowing. Although a slowdown in growth was predictable, we don't know how much the growth rate will fall and how the political system will manage the slowdown."
Presidential Elections: "I expect no serious tackling of any of the major issues facing America. The big, long-term problems for the U.S. economy are the aging population, declining labor force participation, and this huge buildup of entitlement that is going to kick up our national debt about a decade down the road. These are tough issues to address, and since every candidate wants to be re-elected, no one will propose anything useful about these issues."
Energy Prices: "We should continue to have relatively low energy prices. Unconventional (i.e., 'fracked') oil and natural gas have reconfigured the world's energy supply curve for an extended period into the future. People talk about a Saudi strategy of increasing production to drive unconventional producers out of the market, but unconventional producers will come right back if prices go up."
About Ray Hill
Raymond Hill joined Goizueta Business School in 2003 and teaches managerial economics and finance. Hill began his academic career by teaching economics at Princeton University, before leaving in 1982 to become an investment banker with Lehman Brothers. His work at Lehman included a seven year stay in Hong Kong as managing director of its investment banking business in Asia outside of Japan. Hill returned to his native Georgia in 1993 and worked for ten years at Mirant Corporation and its predecessor, a subsidiary of Southern Company. During that time he served as the company's chief financial officer, except for an eighteen month stint as a CEO of one of the largest independent power companies in Asia, which was owned by Southern. Hill earned his undergraduate degree at Princeton and his PhD in economics from MIT. He also studied at the Institut de Hautes Etudes Internationales in Geneva under the Fulbright Fellowship program.