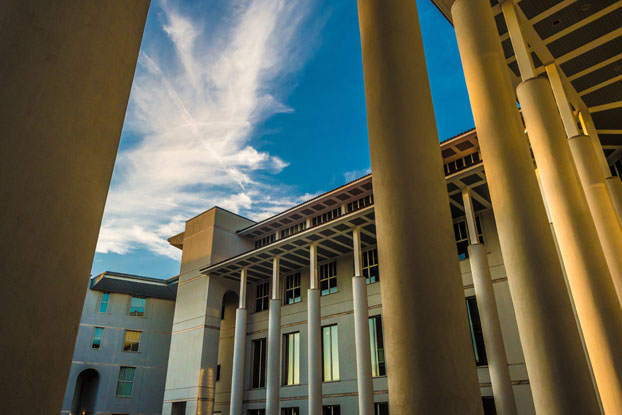 ATLANTA — U.S. News & World Report released its annual rankings of graduate business schools today, which includes the Full-Time and Evening MBA programs at Emory University's Goizueta Business School.
The Full-Time MBA program moved into the Top 20 for the first time since 2013, moving up two spots from last year to rank No. 19 in the nation. The Evening program ranked 13th. Goizueta's Full-Time and Evening programs have each ranked in the U.S. News Top 25 for more than 10 years.
"Rankings are a snapshot in time, and I'm thrilled to look at this photo and see our MBA programs among the best in the United States." Dean Erika James said. "But we know there is more to consider. Rankings provide valuable insights, including areas we see as opportunities for improvement and strengths to maintain."
Data from the Class of 2015 was used for the full-time ranking, which relies on metrics including GMAT scores, recruiter surveys, salary/bonus data and job and internship acceptance rate three months post graduation. Surveys are also sent to deans and directors at other business schools who are asked to rate academic quality at other accredited programs. The part-time rank is determined, in part, by reputation surveys, GMAT scores, GPAs of entering students and work experience.
Related Content
About Emory University's Goizueta Business School
Business education has been an integral part of Emory University's identity since 1919. That kind of longevity and significance does not come without a culture built around success and service. Emory University's Goizueta Business School offers a unique, community-oriented environment paired with the academic prestige and of a major research institution. Goizueta trains business leaders of today and tomorrow with an Undergraduate degree program, a Two-Year Full-Time MBA, a One-Year MBA, an Evening MBA, an Executive MBA (Weekend and Modular formats), a Doctoral degree and a portfolio of non-degree Emory Executive Education courses. Together, the Goizueta community strives to solve the world's most pressing business problems. The school is named for the late Roberto C. Goizueta, former Chairman and CEO of The Coca-Cola Company. For more information, visit goizueta.emory.edu or follow us on Twitter (@emorygoizueta). Additionally, updates on rankings, accomplishments and faculty research can be found in the Dean's Report (http://emory.biz/deansreport).