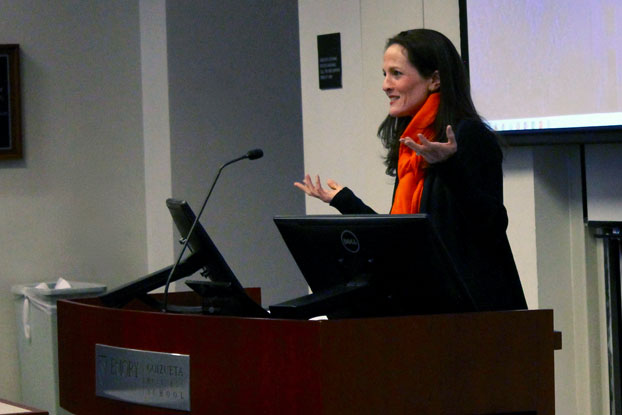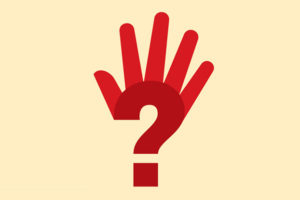 "When I was in college, my dream was to be an accountant."
The audience was laughing, but Rebecca Ginzburg 94BBA wasn't joking. When she was a high school senior, she overheard a family friend mention the chief financial officer of Blockbuster made $1 million a year.
"I was like, 'Oh! I think I'm going to be an accountant,'" said Ginzburg, speaking to a room full of Goizueta students in an event hosted by the Alternative Investments Group and Goizueta Women in Finance.
She enrolled at Emory and declared an accounting major so she could take her CPA exam during college. Then, just before graduating in 1994, she learned she passed only three of four parts on the test.
"I had never failed anything my entire life," she said.
Not long after, finance professor Nicholas Valerio told her she should move to New York and get a job on Wall Street. "I was like, 'I'm from Florida! I don't know where Wall Street is,'" she said.
Two decades later, Ginzburg is the Chief Operating Officer and Chief Financial Officer of Junto Capital, a $1.2-billion hedge fund sponsor on Madison Avenue. The firm just signed a 10-year lease and is on track to hit 20 employees by year's end. She started building Junto in 2013 after spending 13 years at Viking Global Investors, during which time she was an analyst and then led the Marketing/Investor Relations Group.
She's learned a thing or two along the way. For example, now she sees failure as a tool.
"You will have failures, and they could be huge," she said. "But you can recover. You just have to have a plan."
That may sound easier said than done, but Ginzburg had some practical advice for students embarking on their careers, notably…
Invest in relationships. Connect with people who are 5–10 years ahead of you in their careers, and make time to keep up with them, she said. Seek out mentors who give honest feedback in difficult situations. "Find the people who will tell you, 'You really messed up. Here's what I think you should do to fix that.'"
Offer solutions. One day, early in her time at Viking, Ginzburg started walking into the office of one of the firm's executives. His assistant asked why she needed his time. She explained she needed to let him know about a problem she'd encountered. "She said, 'You can't do that! You can't walk into his office and tell him about a problem without having some recommendation of what you're going to do,'" Ginzburg recalled. "That's the difference between people who create careers for themselves and people who are just kind of satisfied."
Manage your reputation. Be yourself, but be professional. Don't curse. Don't gossip. "Garnering respect and maintaining your reputation is not easy, but losing it happens in an instant," she said.
Advocate for yourself. "Things aren't handed to people," Ginzburg said. "No one will ever advocate for you the way you can advocate for yourself."