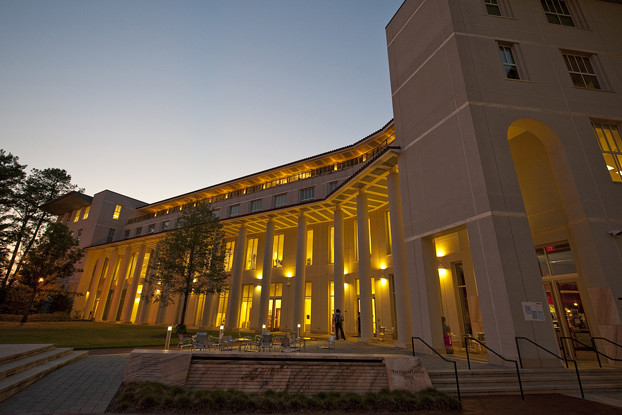 [highlight]Goizueta Business School[/highlight] welcomed its Evening MBA Class of 2019 to campus this week. The 94-member class includes students representing more than 70 organizations around Atlanta.
---
EvMBA Class of 2019 Profile
Class Size: 94 students
Avg. GMAT: 634
Avg. Work Experience: 5.2 years
Work Experience 80% Range: 3-9 years
International Representation: 22%
US Minority Representation: 14%
Women Representation: 41%
Click here for the Class of 2018 Profile.
---
The 2019 cohort comprises  professionals from companies including Accenture, American Cancer Society, CDC, The Coca-Cola Company, Deloitte, Delta Air Lines, Ericsson, Georgia-Pacific, Halyard Health, The Home Depot, Kimberly-Clark, McMaster-Carr, NetJets, Newell Brands, RaceTrac Petroleum, Siemens, SunTrust Robinson Humphrey, Turner Networks, US Navy, YKK, and Emory University.
The group also  includes graduates from institutions in 24 U.S. states, Puerto Rico, and Washington D.C., with strong contingents from Georgia Tech, UGA, and Emory. Six students have served in the US Air Force, Navy, and Marines. They are a globally diverse group from 14 countries; Australia, Brazil, China, Finland, India, Lebanon, Mexico, Pakistan, Peru, South Africa, Switzerland, Taiwan, United States, and Uruguay.
About Emory University's Goizueta Business School
Business education has been an integral part of Emory University's identity since 1919. That kind of longevity and significance does not come without a culture built around success and service. Emory University's Goizueta Business School offers a unique, community-oriented environment paired with the academic prestige and of a major research institution. Goizueta trains business leaders of today and tomorrow with an Undergraduate degree program, a Two-Year Full-Time MBA, a One-Year MBA, an Evening MBA, an Executive MBA (Weekend and Modular formats), a Doctoral degree and a portfolio of non-degree Emory Executive Education courses. Together, the Goizueta community strives to solve the world's most pressing business problems. The school is named for the late Roberto C. Goizueta, former Chairman and CEO of The Coca-Cola Company. For more information, visit goizueta.emory.edu or follow us on Twitter (@emorygoizueta). Additionally, updates on rankings, accomplishments and faculty research can be found in the Dean's Report (http://emory.biz/deansreport).