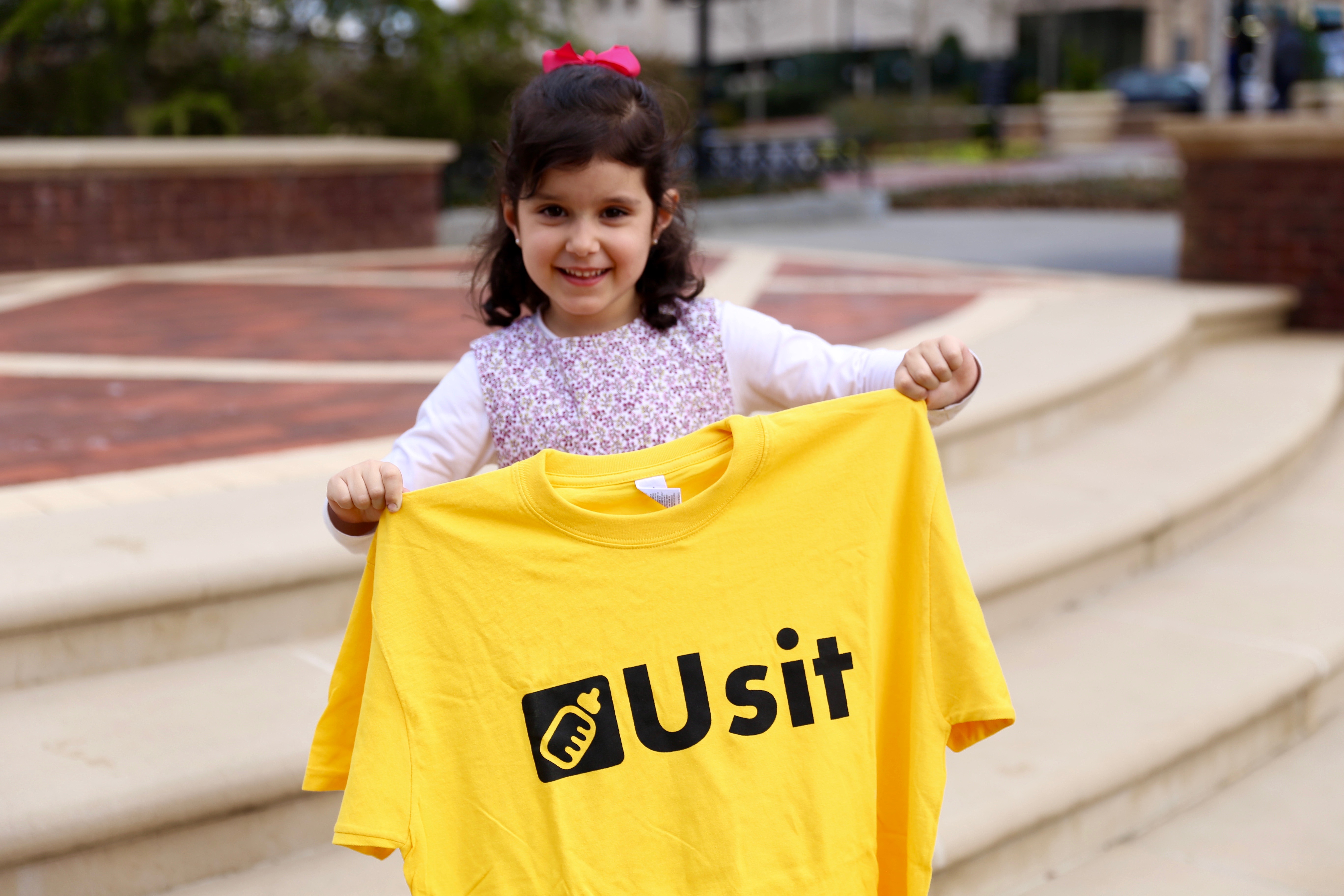 A mobile app created by Goizueta students connects Emory students to the surrounding community through babysitting services, giving students and parents the ability to access and provide reliable service.
The Usit app, developed by Omer Ersin 17BBA, Ifrah Khan 17BBA and Alejandra Lara 16C came out of an entrepreneurship class taught by Dr. Andrea Hershatter. The app is designed so that parents can post one-time babysitting jobs and choose from students who apply for the positions based on their profiles and references.
Students at Georgia colleges and universities can use the app to find opportunities. Students use their university email address to become eligible to accept jobs on Usit, and they can opt for an additional background check. The app is not designed for recurring babysitting jobs.
A four-student team runs Usit with the help of an outsourced developer and a team of student ambassadors. The development process was the most challenging for the team, according to Khan. "It taught us that we need to be on top of everything and really listen to our customers to make their experience the best that we can," Khan said.
The team prioritizes building community trust and connections with local families. They have marketed directly to their target populations by talking to parents in carpool lines of local schools and with students at Goizueta events.
Goizueta professor Charles Goetz provided guidance for the students during the development process and provided space in the Atlanta Tech Village for their use.
The Usit team won $1000 in the Bernard Pitch at Goizueta's Entrepreneurship Summit in March. Their goal is to continue to expand Usit to more cities and schools and to maintain their presence in Atlanta with the help of underclassmen volunteers at Emory.