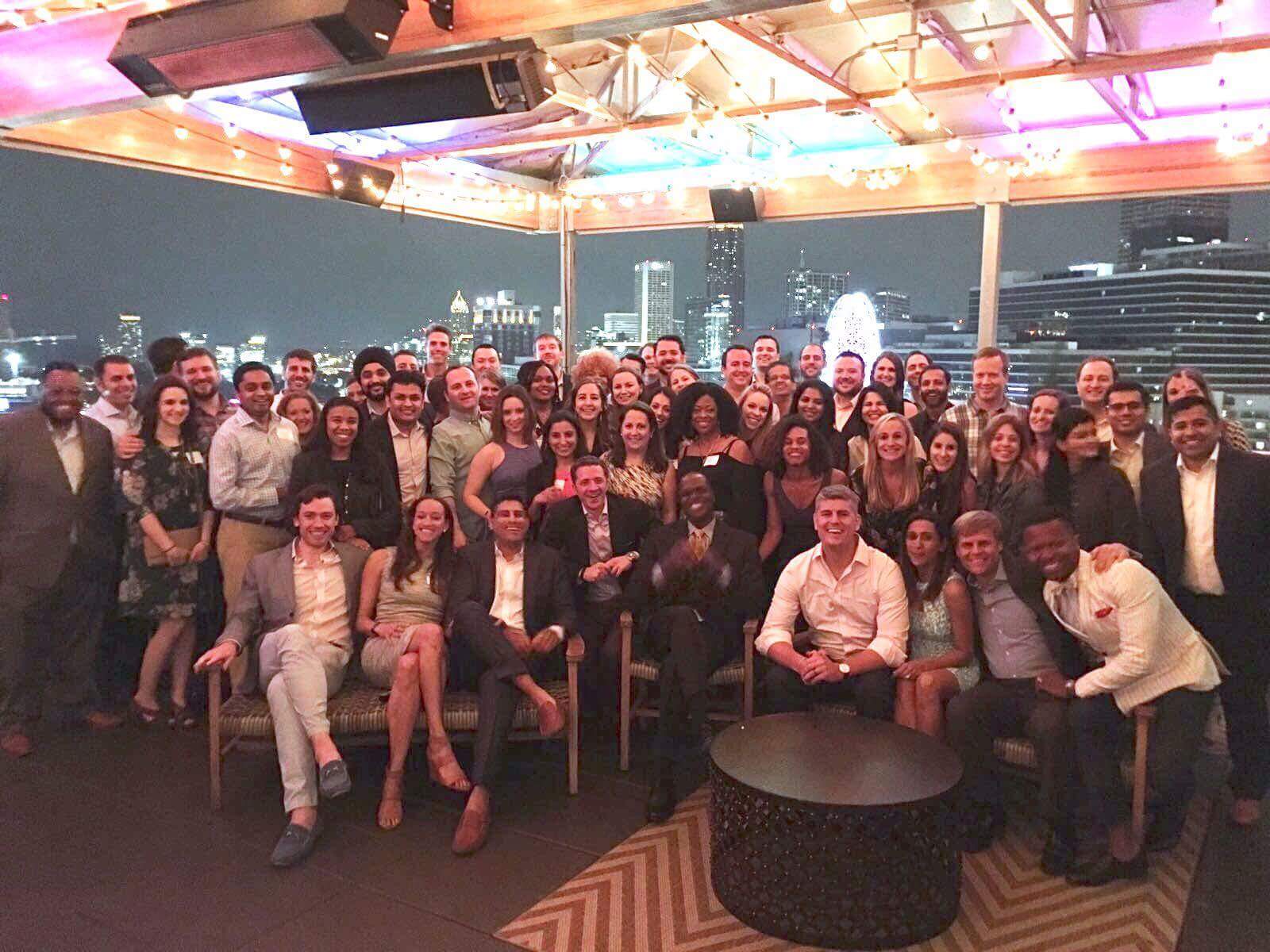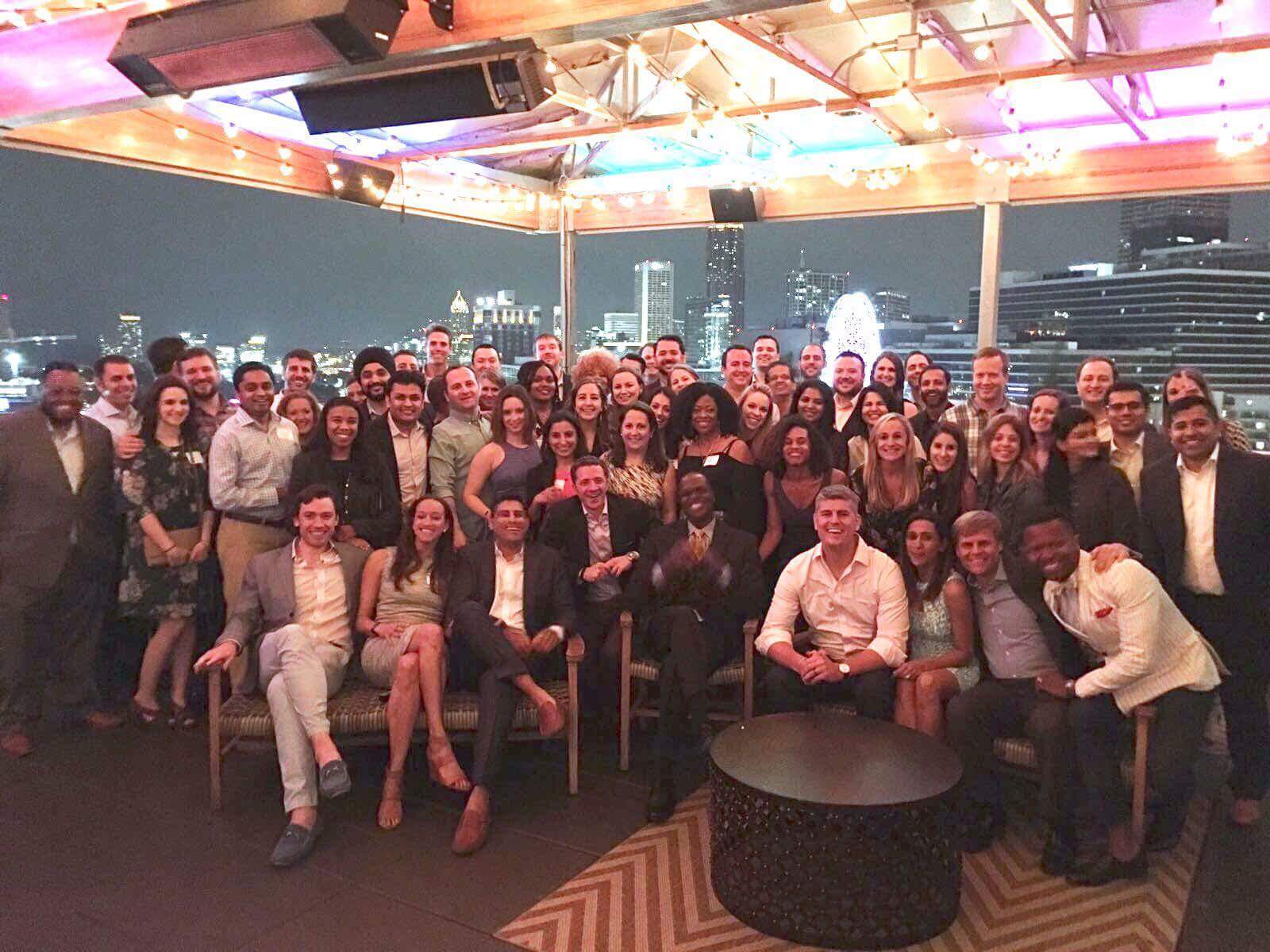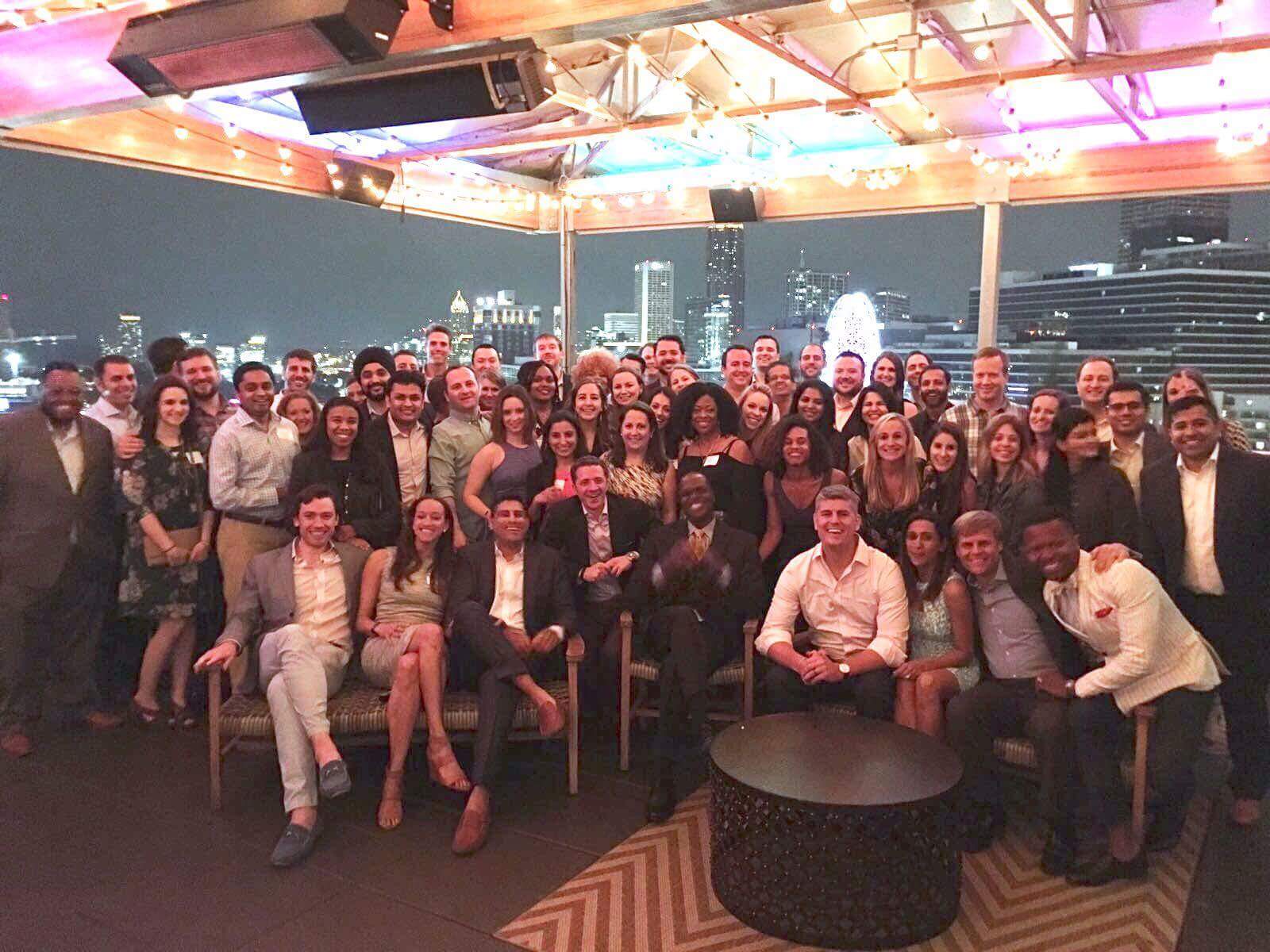 Alums from all over the world traveled to Atlanta during Emory's graduation weekend to reconnect and celebrate the five-year reunion of 2012 MBAs.
More than 70 alums traveled from all over the United States, Guatemala, India and Amsterdam to take part in the reunion, which started at a welcome event at SweetWater Brewery on Friday and ended with the main event on Saturday at the Glenn Hotel overlooking Atlanta's downtown skyline.
A team of five alums coordinated the event, including Vice President of Alumni Affairs Mike Farrell. Traditionally, the five-year reunion is held during Emory's homecoming weekend in the fall. However, Farrell and his team decided to try something new.
"We were approached by the alumni office and pitched the idea of doing it on graduation weekend," Farrell said. "I believe we're the first class to do that. We just wanted to start a new concept with this reunion. We're the first class to do it on our own without all the other classes that come up for the same year."
Although the event was held off campus due to graduation celebrations, several alums were able to walk through campus, go through the buildings and take pictures.
"I think the biggest thing we saw out of the weekend was all of the social media posts from our classmates who were going down memory lane, seeing old friends and returning to campus, which they haven't seen in five years because they've been out of the country or across the U.S.," Farrell said.
The 2012 MBA class was Dean Brian Mitchell's first graduating class. During the students' keynote experience, a time when second-year students come back a week early to do community service and participate in team-building exercises, Mitchell started a new tradition.
"One of the things you do is write a letter to yourself about what you hope to accomplish in the next five years, both professionally and personally," Farrell said. "I think we had all forgotten that we wrote the letters."
After many in the group posted their letters online, Farrell said it was the most requested item from individuals who could not attend the event.
"We got countless emails from people who couldn't make it, and everyone wanted their letter," Farrell said. "It was such a neat thing to see what your mindset was five years ago. Most of us were completely off of what we ended up doing."
For Farrell and team, the hope is to not only let current and prospective students know that events like this exist but also show how close-knit the Goizueta community is.
"We want to set the expectation with current and prospective students that this is the event five years out, so put it on your calendar and make sure you're involved," Farrell said. "It is great to catch up with everyone you haven't seen since graduation."