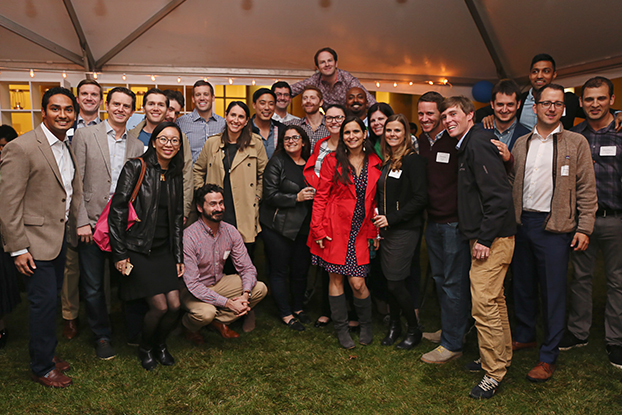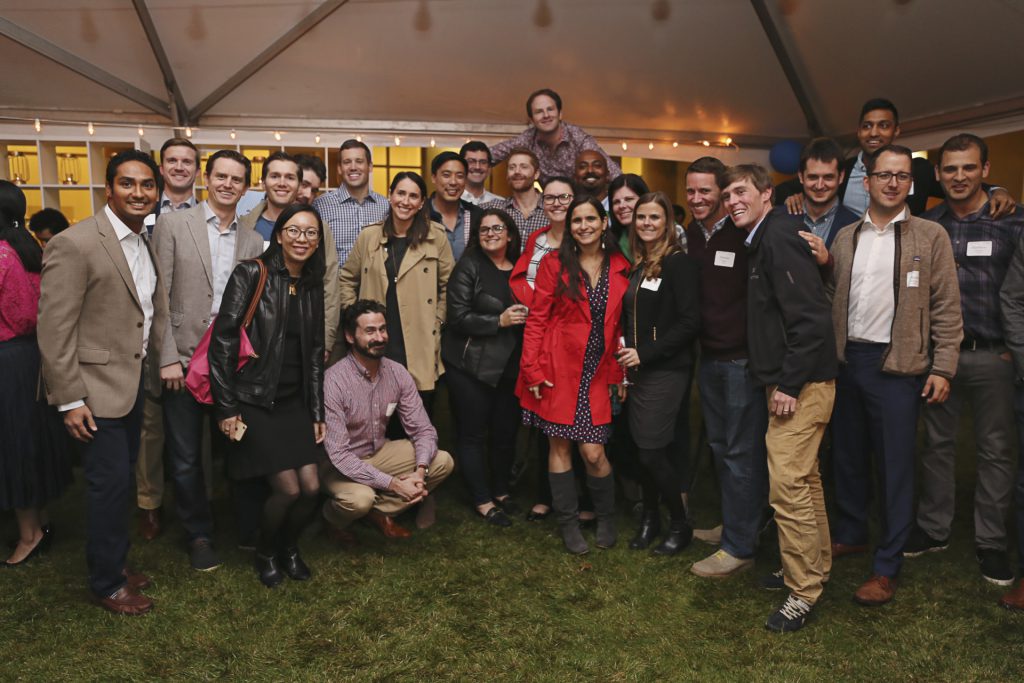 Alumni from as far as India descended upon the Emory campus to reconnect and create new acquaintances and memories during Homecoming 2018 and Family Weekend.
Amidst a bit of chill in the air, alumni kicked off the weekend with an information-packed Friday morning featuring Goizueta faculty. The Back to School academics sessions offered relevant and timely skill enhancers from negotiations principles and best practices from Erika Hall, assistant professor of Organization & Management to strategic insights from Robert Kazanjian, Asa Griggs Candler Chair and Professor in Organization & Management; senior associate dean for Strategic Initiatives, and Jagdish Sheth, Charles H. Kellstadt Chair in Marketing. Dean Erika James updated alumni on the state of the school with an overview of Goizueta Beyond, an initiative to restore business to its rightful role as a catalyst for positive and lasting change in society. Plans for the 100th anniversary of the school and the 25th anniversary of the naming of Goizueta Business School were also shared.
Later that evening, undergraduate and graduate alumni gathered for a Reunion Lawn Party held on Patterson Green. With a bevy of delicious offerings with southern flair, the party was kicked into high gear with DJ Rick Wallace 01MBA, a change management specialist at KPMG, bringing the tunes as folks mingled and reconnected.
The fun continued Saturday with the annual homecoming and family weekend 5K run through Lullwater Park followed by the first Books, Brews and BBQ event at Goizueta. Faculty, staff and alumni authors showcased their talent and signed books. Authors at the fair were Mary Pilotte 01EvMBA, Millennial Reset; David Nour 00EvMBA, Co-Create and Relationship Economics; Professor Sandy Jap, Partnering with the Frenemy: A framework for managing business relationships, minimizing conflict, and achieving partnership success; Professor Ryan Hamilton, The Intuitive Customer: 7 imperatives for moving your customer experience to the next level, and children's author Tanya Valentine, All Bears Need Love.
Later that afternoon, more fun was had during the Goizueta MBA Golf Club Scramble held at Heritage Golf Links in Tucker. In addition to structured events, reunion classes for 1993, 1998, 2003, 2008 and 2013 met together and celebrated throughout the weekend.
"I found the weekend of Goizueta programs and events to be extremely rewarding – more specifically seeing so many members of our GBS alumni network back on campus connecting and engaging with one another," said Stephanie Block, Goizueta's senior director of alumni engagement. "It was also fun watching the little ones−our future GBS alumni−play during the first-ever Books, Brews, and BBQ. Our Goizueta alumni network is unique and dynamic and it was great to connect with alumni that traveled in from as far as Ecuador and Guatemala."
View the Gallery
[ngg_images source="galleries" container_ids="55″ display_type="photocrati-nextgen_basic_slideshow" gallery_width="600″ gallery_height="400″ cycle_effect="fade" cycle_interval="3″ show_thumbnail_link="1″ thumbnail_link_text="[Show thumbnails]" order_by="sortorder" order_direction="ASC" returns="included" maximum_entity_count="500″]