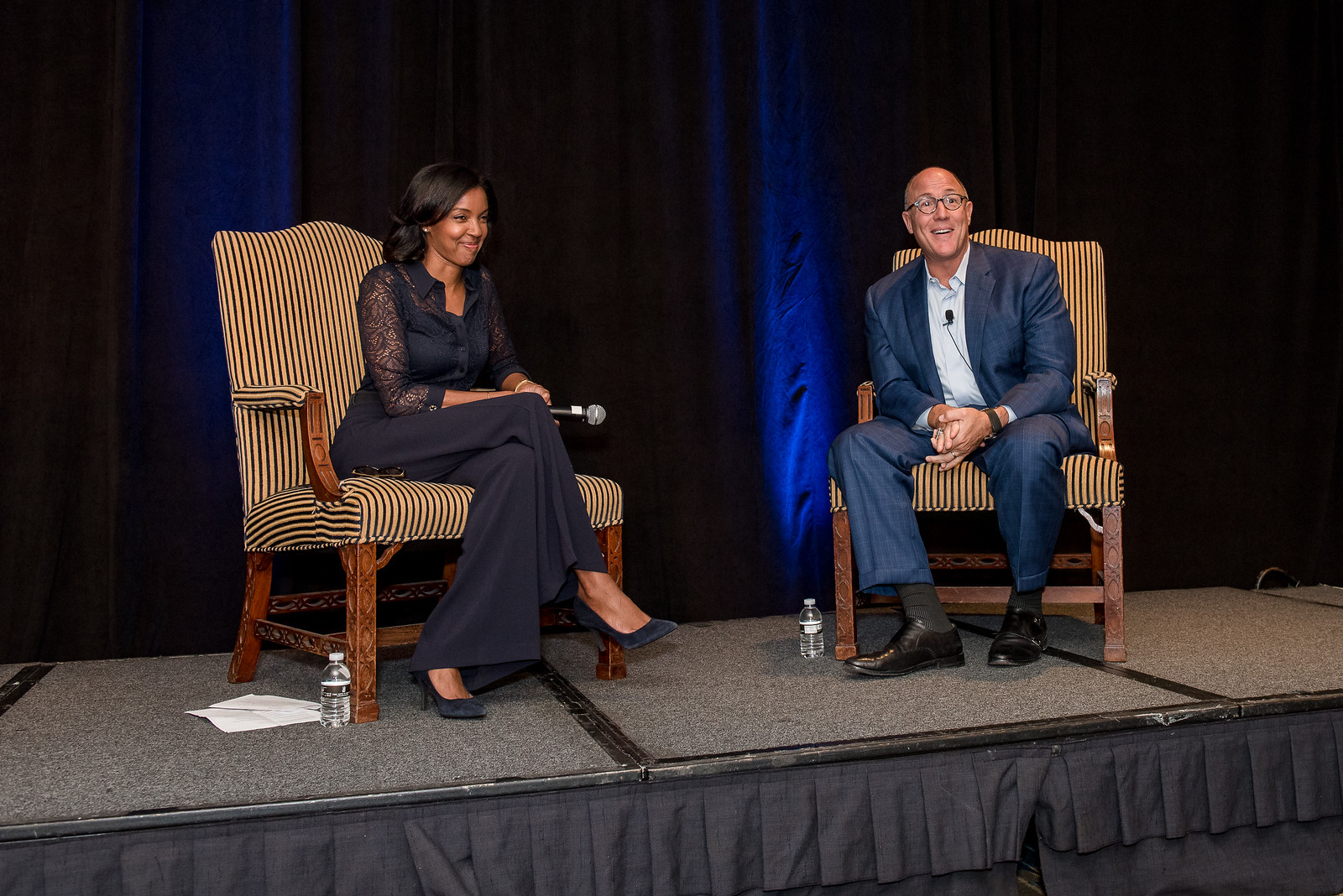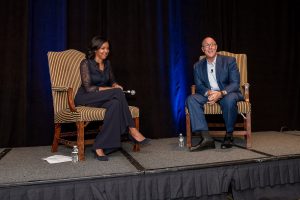 The third annual #GoizuetaENGAGE Conference this October gathered businesses in support of women's equality and advancement in the workplace while also featuring panels, workshops and speakers. LinkedIn, Amazon and Invesco served as sponsors.
Highlights of the program included opening speaker Xia Liu 98MBA, EVP and CFO of Georgia Power, and a luncheon discussion between Dean Erika James and Scott Pioli, assistant general manager of the Atlanta Falcons, which focused on the critical need for male advocacy to achieve equality for women.
Faculty talks rounded out the day and included Emily Bianchi, associate professor of organization & management, and Molly Epstein, professor in the practice of organization & management, who presented on consumer behavior in gift-giving and Jill Perry-Smith, professor of organization & management, who spoke about creative collaboration and the art of teamwork.
For more, read the story at https://www.emorybusiness.com/2018/11/01/goizuetaengage-conference-tackles-gender-equality-head-on/
Executive Women of Goizueta 15th annual conference 
Also held in October was "Beyond Barriers: Creating the Courage to Act," the theme of this year's Executive Women of Goizueta (EWG) Conference. Participants used the hashtag #EWGCourageToAct to mark the group's fifteenth-anniversary celebration, which brought together powerful career women from diverse fields to discuss breaking through personal, professional and political barriers. In addition to influential speakers who shared a passion for advancing women in the workplace, the keynote speaker was Mellody Hobson, president of Ariel Investments.