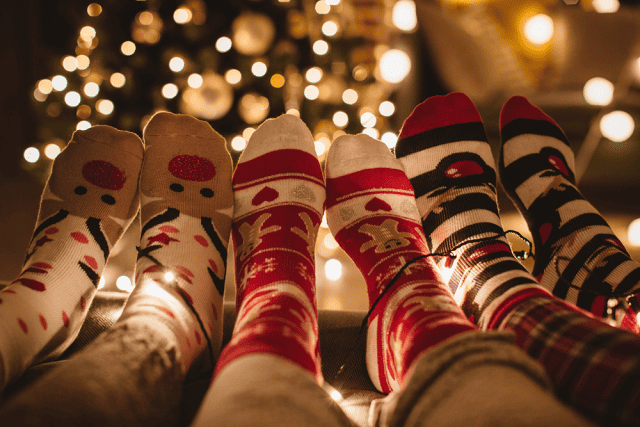 Get a head start on holiday shopping with this year's Goizueta Shopping Guide!
We've gathered a short list of businesses founded by Goizueta alumni, as well as beneficiaries of Goizueta's Start:ME program (which offers grants and coaching to microentrepreneurs in the greater Atlanta area). The products and services they offer run the gamut of classic crowd-pleasing goods to niche wares, which offers you—our shopper—opportunities to find something for both your next-door neighbor or your picky hipster nephew. Shopping small supports big dreams for entrepreneurs in the Goizueta community while providing you the added bonus of skipping past the ho-hum and opting for something your kith and kin have never heard of or seen before.
For a full list of Start:ME microbusinesses, including an extensive array of Atlanta-centric services not represented in the list below ranging from doula services and nerf-gun parties to professional photography and dog walking, see this year's Start:ME guide.
We've included a green heart to indicate businesses that focus on eco-conscious commodities and processes, for the sustainably-minded shopper.
Also be sure to check out the Goizueta Swag Shop for hats, shirts and tumblers featuring cute Goizueta and Atlanta-themed designs your friends and family are sure to love!
For the Home
💚 Eco-friendly Eucalyptus Lyocell Bedsheets from Sheets & Giggles by Colin McIntosh 12BBA
Sheets & Giggles is famous for its award-winning eucalyptus lyocell sheets, which have been spotlighted on national TV programs like "Good Morning America" and "The View," and which even won "Best Overall" sheets in "Good Housekeeping." Give your gift recipient the pleasure of better sleep in bedsheets both breathable and cozy. Knowing they're environmentally sustainable will help them rest easy too!
Stunning Custom Furniture and Wood Kitchen Tools from Fu Designs ATL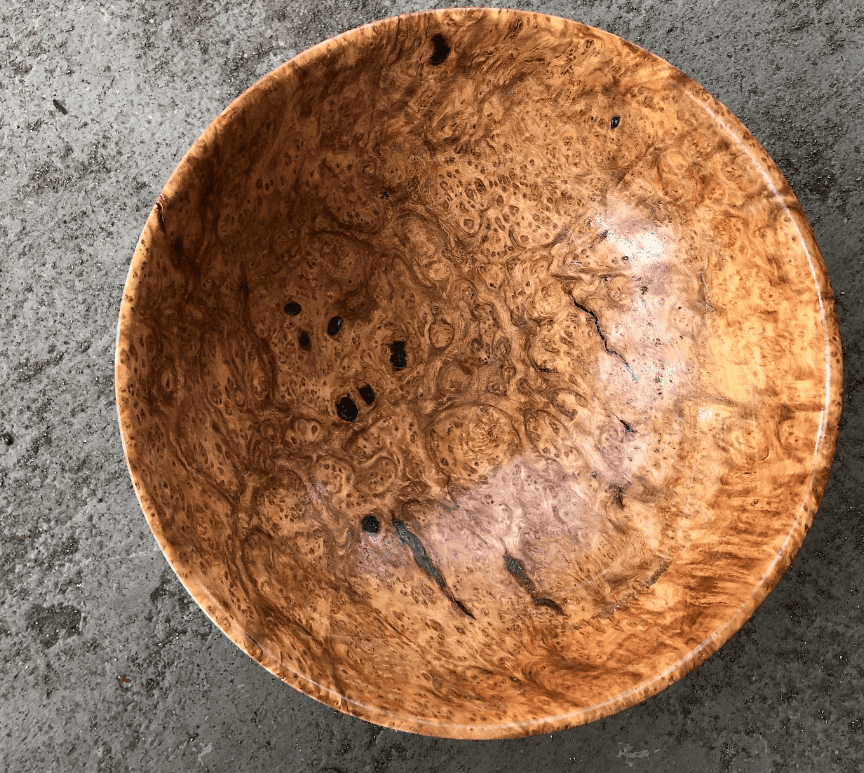 Nothing warms a home faster than artisan-made products made with love and care, especially those made with materials found in nature, which why we're certain you'll find an audience for these gorgeous cutting boards, bowls and wine bottle stoppers made from walnut, burlwood, ambrosia maple and more. We won't judge you for self-gifting when you learn about their custom tables, shelves and kitchen islands.
💚 Vibrant and Playful Home Textiles from Rochelle Porter Textiles and Wallpaper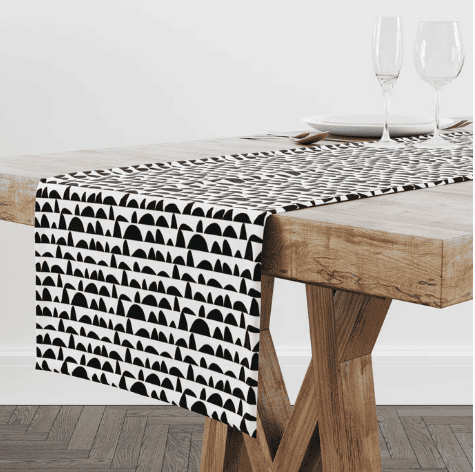 Featured on big outlets like "HGTV," "Oprah Magazine" and "House Beautiful," and currently enjoying a collaboration with West Elm, these pillow covers, table runners and tea towels help anyone make a bold and colorful statement in their home. Bonus: they're ethically made in the USA and use eco-friendly ink!
Interior Design, Including Virtual Sessions from V.James & Co.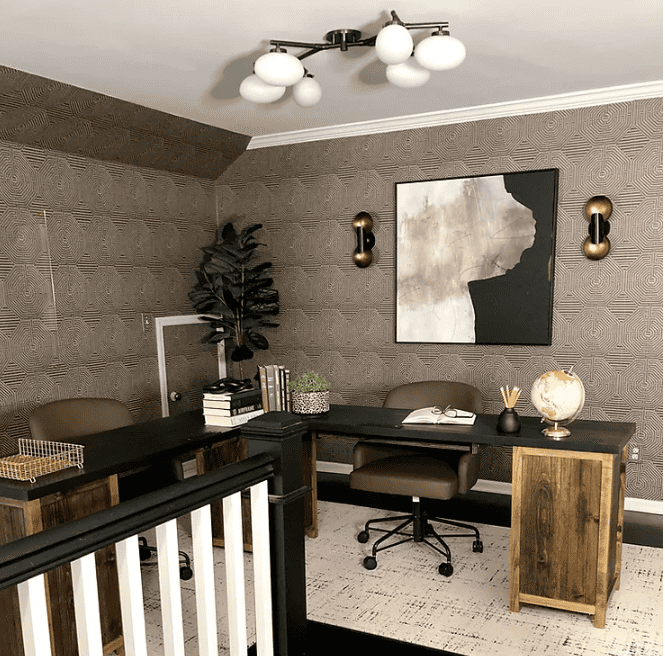 Looking to improve your space, but hitting walls when it comes to inspiration? V.James offers a smorgasbord of options—many of which can be conducted virtually—to suit your every design need, including total design makeovers, color consultation or personal shopping services.
Libations
A Variety Pack of Cocktails from Post Meridiem by Alumnus Andrew Rodbell 04MBA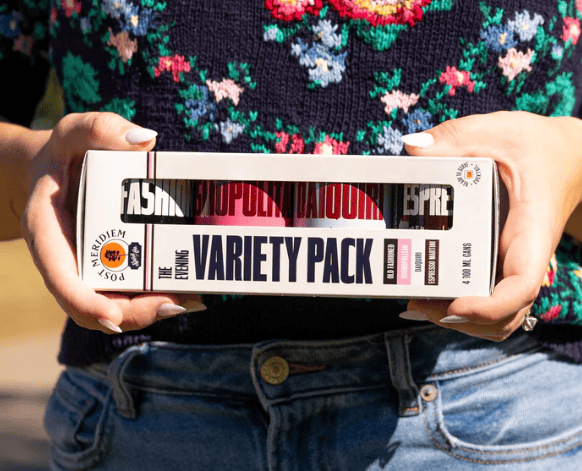 The classiness of a cocktail in the convenience of a can, from the traditional Old Fashioned to the trendy Espresso Martini, these potent and delicious drinks are a sure way to spread holiday cheer.
Craft Beer and Cool Merch from Monday Night Brewing by Alumnus Jonathan Baker 06BBA
With distribution spreading further across the south, Monday Night Brewing Co. is fast expanding from a staple Atlanta brewery to a household name. In addition to their funky, seasonal and experimental beers with cheeky names (anyone care for a "drafty kilt" IPA?), the company also offers some steller swag. Use their "beer finder" to locate the goods near you.
Fanciful Cocktail Syrups from The Farmer's Jam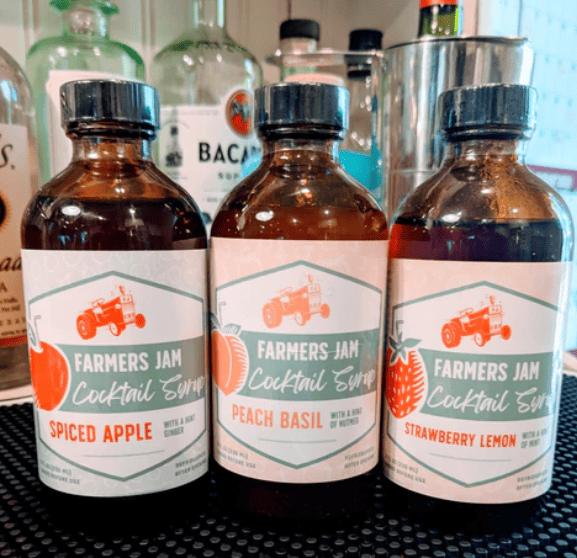 Up someone's cocktail game with these flavored syrups. With options like peach basil, wild foraged elderflower and spicy smoked apple, the possibilities are endless. Bonus: maybe your gift recipient will be so delighted, they'll whip a cocktail up for you on the spot!
Give a Glow Up
Body Butters, Beard Oil, and Everything Nice from Butter Me Up by Jrena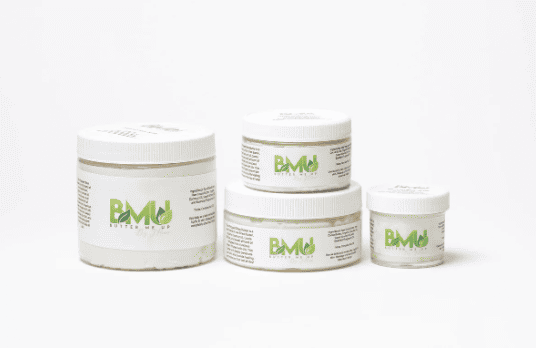 As the days grow drier in many parts of the country, these luxurious body care products including whipped body butter, beard oil and salt soaks—featuring ingredients like jojoba oil and shea butter—are bound to be a crowd pleaser. Pick from a wide variety of soothing scents like lemongrass and lavender chamomile.
Smooth Skin from Hanni by Alumnus Leslie Tessler 03BBA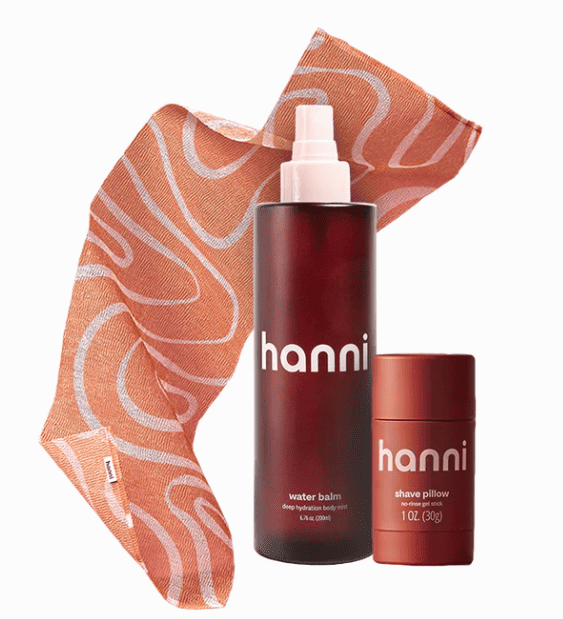 Marketed as "lazy bodycare for real people," these specialized skincare products and shaving tools have people raving; they've been featured in "Allure," "Bustle," and "Women's Health Magazine" and are now carried at Sephora. Utilizing ingredients like adaptogenic mushrooms and cactus water, these balms and salves promise a one-stop-shop experience for ultra smooth and hydrated skin.
Your Most Luscious Curly Locks from Yelani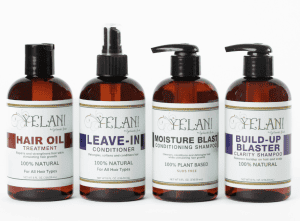 Designed with textured hair in mind by people who rock it themselves, these luscious oils, hair masks and more are 100% natural and focus on plant-based ingredients to keep kinky and curly hair looking its best. Also be sure to check out their beard care options and accessories including their patented finger comb.
For the Foodie
Virtual Cooking Classes with Chef Jarvis Belton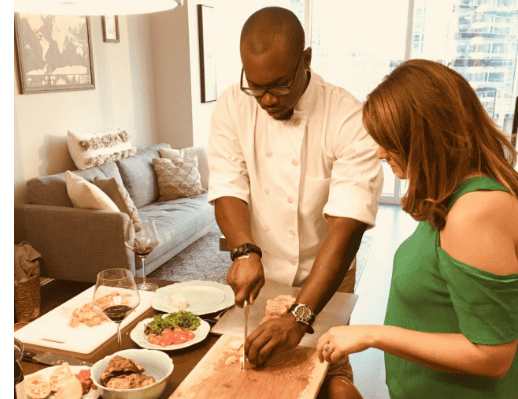 They say a good cook never lacks friends, and this is certainly a creative gift with the potential to keep on giving (maybe even right back to you)! Chef Jarvis offers virtual and in-person classes on sauces, Spanish tapas and more.
Popcorn like You've Never had Before from Poppa Corns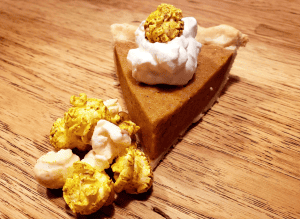 'Tis the season for curling up with a good movie under a cozy blanket with a bowl of popcorn. Let a loved one know you're thinking of them by switching up the snack soundtrack with flavors exotic and experimental (dill pickle, loaded potato, pumpkin spice and more). And if your loved one is a traditionalist, you'll be happy to know they still stock the classics like white cheddar and caramel.
Fresh and Funky Finishing Sauces from AUB Sauce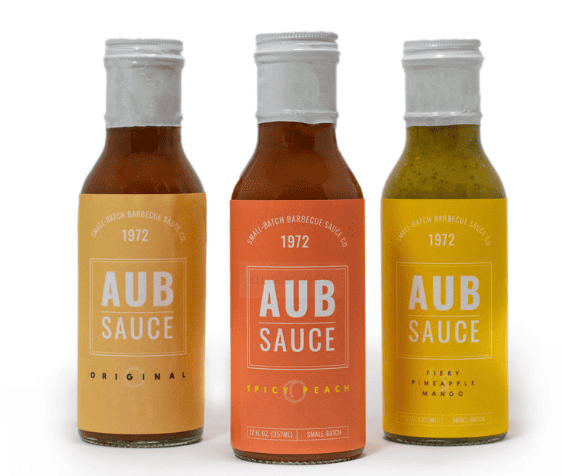 For the cook who lives and dies by their grill, these fab finishing sauces will be sure to make their heart flutter. Whether reaching for spicy peach or strawberry balsamic and rosemary, these are a fast way to enhance flavor and make meat and veggies taste like something entirely new.
For the Fashionable
Stunning Studs, Dainty Tennis Bracelets and more from Alexandra Beth Jewelry by Alexandra Samit 09BBA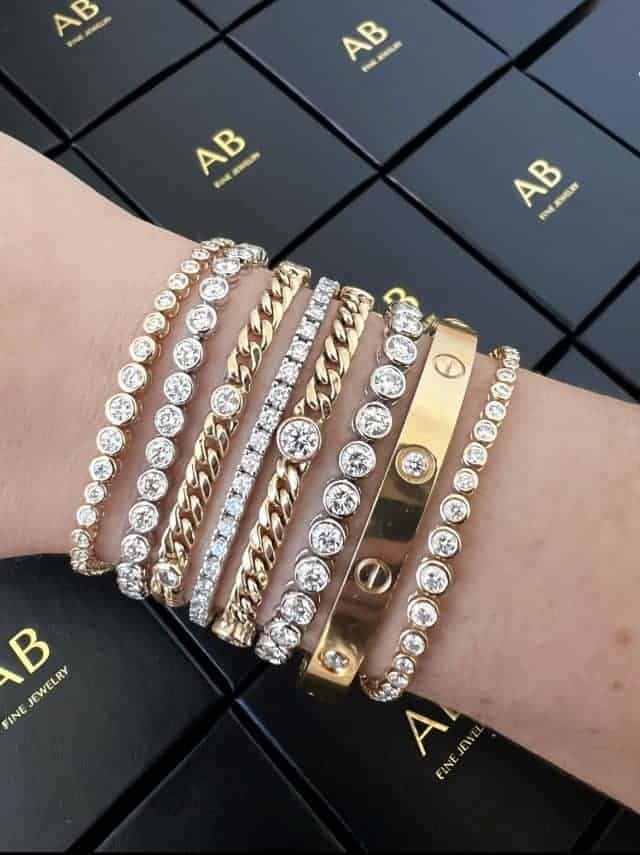 Who doesn't love sparkly things? Forging show-stopper fine jewelry for someone special, this company offers both custom and ready-made options, as well as natural or lab grown diamonds. No matter what you're in the market for, Alexandra Beth has something to catch your eye.
Trendy Kicks with Unique Cultural Heritage from 1587 Sneakers by Alumnus Adam King 09MBA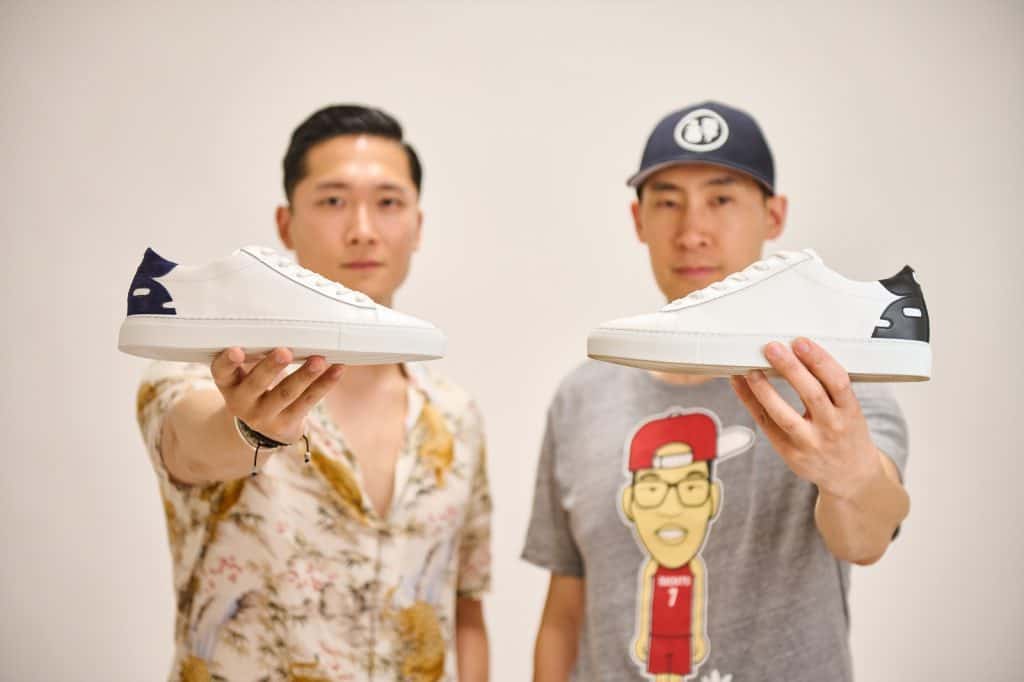 Describing himself as a "sneakerhead," Adam King confesses that he "literally eats, breathes, and sleeps sneakers." After working in the industry and noting how people of Asian descent are continually overlooked and underrepresented, he struck out and co-founded his own company which designs shoes that nod to Asian American style, stories and culture.
Not Tall? Not a Problem when Styling with Petite Ave by Vanessa Youshaei 13BBA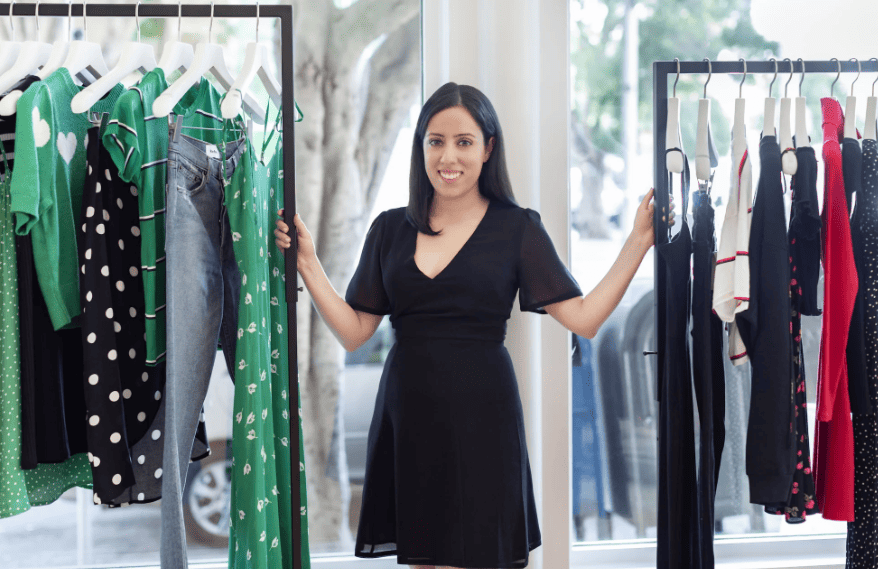 With nearly 40% of the US female population is under 5'5″, Petite Ave is targeting one of the largest—and most underserved—demographics. Featured in "Forbes," "Instyle Magazine," and "NY Post," this personal styling service gives petite women the long-overdue luxury of being able to wear items off-the-rack that fit on first contact, without having to go through the constant fuss of taking them all to the tailor.
💚Cute and Artistic Clothes from Carla's Boutik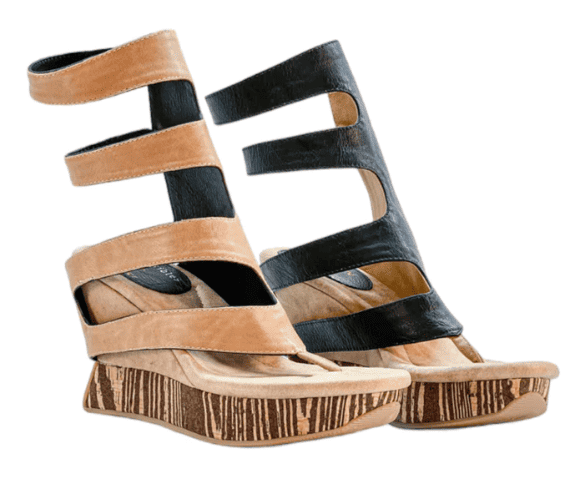 This delightful boutique, which aims to "share, explore and embrace cultural diversity through fashion and beauty," features truly unique sustainable clothing and accessories that are artisan made from around the world—the perfect present for the culturally curious and fashion forward.
…And Other Ideas!
Celebrate Hanukkah with Home Goods, Apparel and more from Modern Tribe by Alumnus Amy Kritzer Becker 05BBA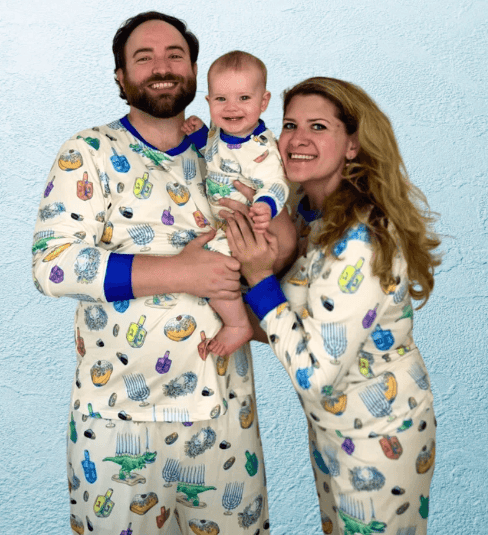 If you're a cook and not already familiar with the delightful fusion-Jewish food blog of Amy Kritzer Becker, "What Jew Wanna Eat," we recommend you amend that quickly and learn how to make her chocolate pretzel rugelach. And after that, peruse the playful collection of Jewish-centered gifts from her online business Modern Tribe whether you're in the market for dreidel pajamas or a menorah in the shape of a dachshund.
For the Frequent Flyer, the Last Travel Bag They'll Ever Need from Nomad Lane by Alumnus Vanessa Jeswani 08BBA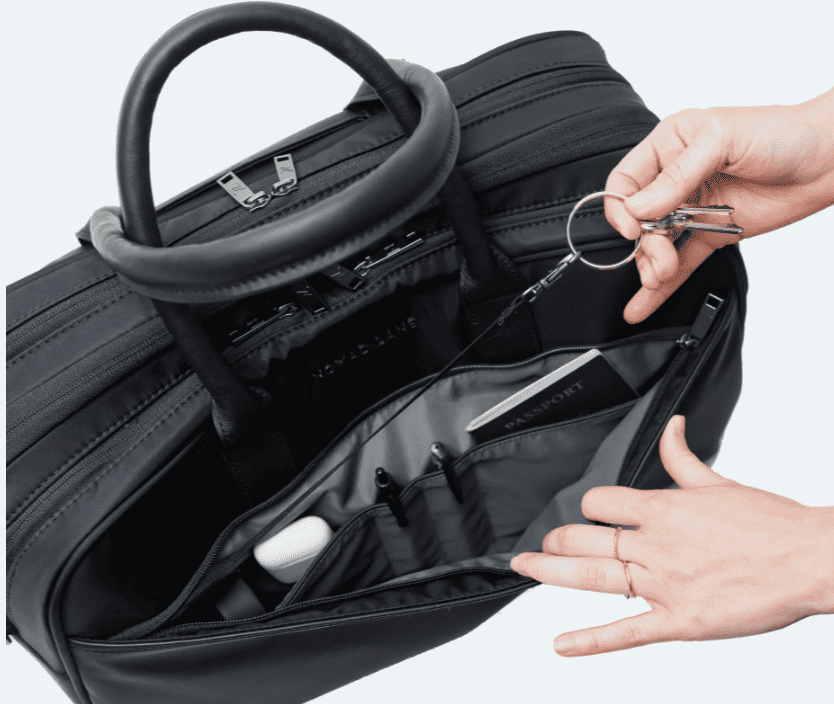 Nomad Lane's Bento Bag is the answer to the traveler's prayers. For someone who is tired of fumbling endlessly through their belongings to find their passport, water bottle or headphones, this sleek and stylish travel bag will help them get a hand on what they need in seconds. Looping over a luggage handle and equipped with oodles of pockets and partitions, this design has anticipated their every need.
💚 Protein-Packed Carbs for the Health Nut from Banza by alumnus Brian Rudolph 12BBA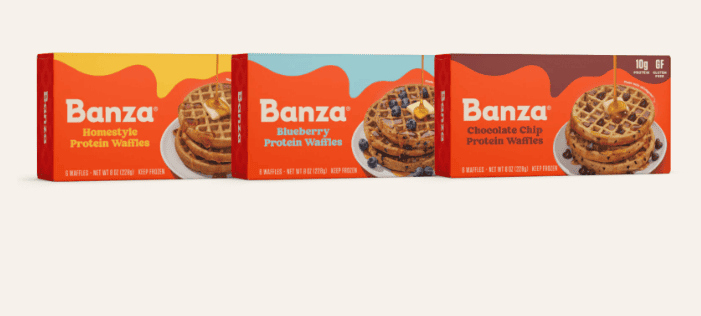 This tasty alternative to traditional carbs is "celebrity chef AND dietitian approved." Whether you know someone who is gluten-free and proud to be, looking to incorporate more healthful fiber into their diet, or passionate about protecting the planet by opting for sustainable protein, these pizza crusts, pastas and waffles will win hearts and tastebuds.