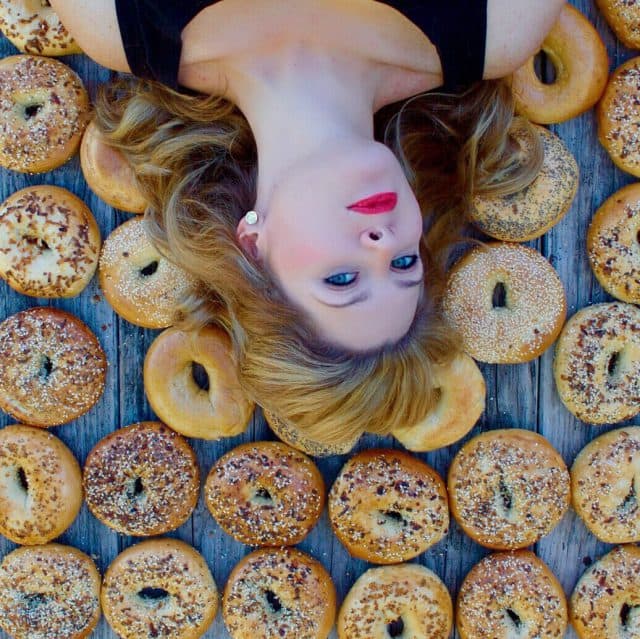 One of Amy Kritzer Becker's readers cooks every recipe from her blog "What Jew Wanna Eat" for her husband. After, she attaches photos of each dish, accompanied with a note about how much her husband enjoyed it.
"Connecting with people like that is my favorite part," Becker 05BBA says.
Through both her blog and as co-owner of ModernTribe, a curated marketplace of Jewish products from more than 100 artists and brands, Becker says her goal is to allow people to be Jewish in a way that makes sense for them.
You don't have to keep kosher. You don't have to go to synagogue. You can be exactly who you are.

Amy Kritzer Becker
From Corporate Career to Culinary Passion
Becker earned a Bachelor of Business Administration in marketing and international business from Goizueta Business School. After graduating, she wanted to live in New York City. Becker took up a job at a hotel working with corporate groups before it closed to be converted into condominiums. She went on to work in a position in conference production where she completed marketing research, planned conferences, and worked with big brands to reach their target markets. When the Great Recession hit, she moved to Austin, Texas, and started working at a consultancy, which she enjoyed but found lacking in opportunities for self-expression.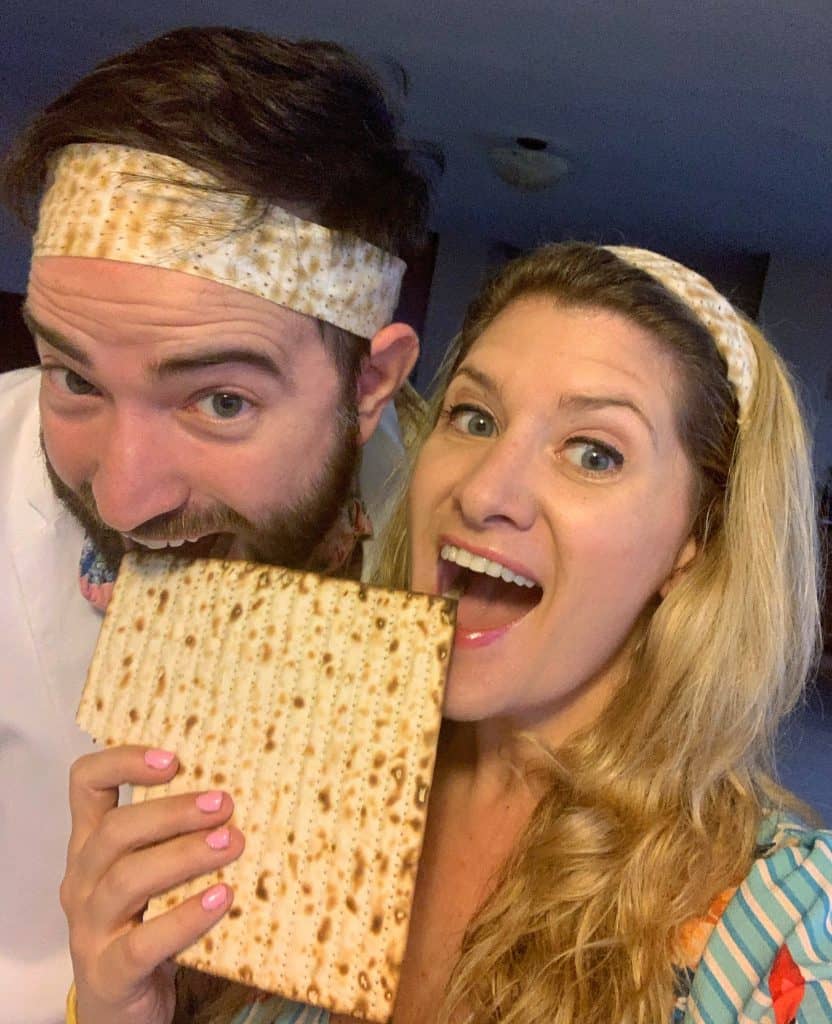 In 2010, Becker started her blog. Her original topic was cupcakes—but since Becker has always been passionate about sharing foods she grew up with, her brother, Andrew Kritzer, soon suggested she write about Jewish food.
"I started blogging as a fun, creative outlet, and I quickly realized that I loved doing it," Becker says. "It was something I wanted to pursue as a career. But, at the time, I wasn't making any money on my blog—most people weren't. It was really just a passion."
Becker says blogging made her realize she wanted her career to center around cooking full time. So, she quit her corporate job and went to culinary school, while working at a supermarket performing cooking demonstrations.
Using her Goizueta networking skills, Becker began to meet other food bloggers who loved food and sharing recipes. While still in culinary school, "What Jew Wanna Eat" became a finalist in a small business contest for Daily Candy, which brought her blog press and kickstarted her venture into freelance recipe development for brands and publications.
From Blogging to Business Acquisition
In 2016, Becker heard from one of her networking connections that ModernTribe was up for sale. Realizing it would be a perfect complement to her blog, Becker and Kritzer purchased the business.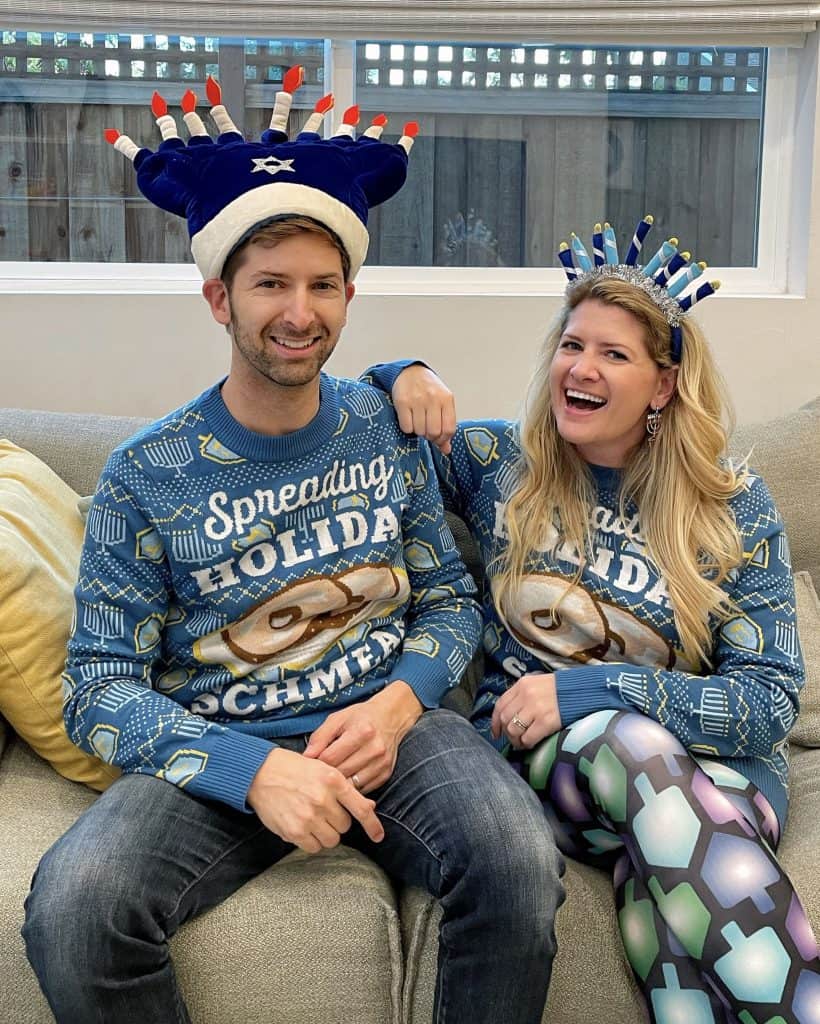 "It felt like a full-circle moment," Becker says. "I flew down to Atlanta to do training with the owner. I was like, 'I can't believe I'm back at school, working on my own business.'"
Becker says she and her brother initially ran the whole business themselves, building a team over time so they can now focus on strategy and growth. She says they have grown ModernTribe significantly in the last seven years, including a complete rebrand, website redesign, and creating their own products.
Becker has significantly grown "What Jew Wanna Eat" in the past 12 years as well, expanding from Facebook and newsletter content to also running an Instagram and Tik Tok account. She has now been featured in hundreds of publications and websites, including The New York Times and The Wall Street Journal; appeared on dozens of news cooking segments, including "Good Morning America"; competed on an episode of "Guy's Grocery Games"; and regularly creates recipes and cooking videos for Food Network.
It's become much more involved. Initially people with food blogs would mostly share their food, and now people want to know the people behind the food.

Amy Kritzer Becker
"I try to share a little of my life here and there, and a lot of people have been following me for 10 to 12 years," Becker says. "They've seen me go from someone single living in Texas to me now married with a child living in San Francisco."
Tradition With a Twist
Becker released a baking cookbook "Sweet Noshings" in 2016, full of creations she drew up in her small Texas kitchen. "I wanted to put a twist on classic recipes—just add my own little flair to it. I love to add different flavors, spices, and textures just to bring things up to the next level."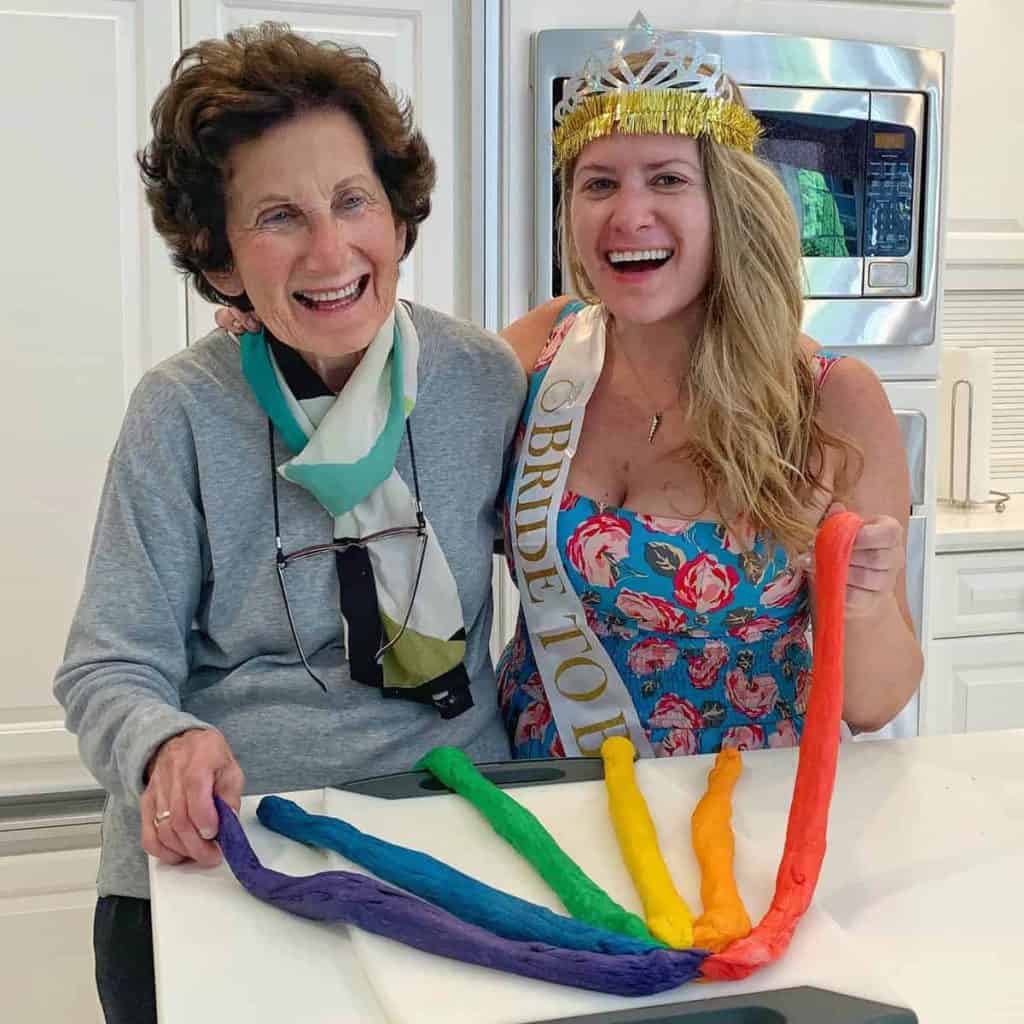 When developing recipes, Becker says she's always thinking about the next Jewish holiday. She draws inspiration from her "Bubbe's" traditional Jewish recipes, a tried-and-true list of flavor combinations she keeps on her phone, and culinary school thought processes and techniques to create colorful, fun, and celebratory recipes.
"Ashkenazi Eastern European food tends to be brown—and I think the best food is brown—but I try to add some color and fresh herbs where I can," Becker says. "Some people are like 'It's not traditional,' but now we have access to these ingredients. I think my ancestors would have used cilantro if they had cilantro."
Jewish food has constantly evolved as we have been forced to live in different places. Paying homage to where it comes from doesn't mean you have to only make things a certain way. Our food is a reflection of our evolution as a people.

Amy Kritzer Becker
Becker credits her blog's success to her ability to find a unique niche and wear many hats—developing recipes, writing posts, connecting with creators and brands, taking and editing photos, and maintaining a social media presence. She thinks back to her Goizueta education, which taught her to be adaptable.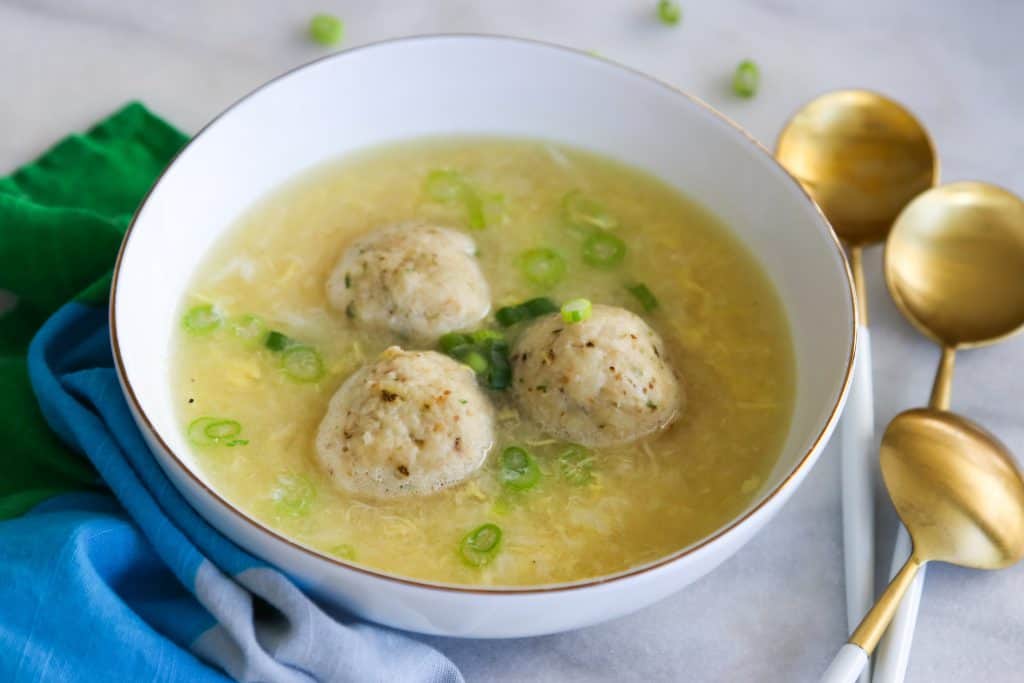 Over the years, Becker says she's received emails from readers who say her blog has allowed them to feel more connected to their Jewish family and heritage. She says it has been rewarding to meet some of these readers and fellow bloggers in person.
"I'm doing something more than just food," Becker says. "It's something that is connecting people to their identity, to their past and to their future. It has become very powerful for me."
Moving forward, Becker says she intends to write a cookbook of savory recipes, continue her work as a Food Network contributor, speak to more groups about her love of Jewish cuisine, and hopefully make more TV appearances. This year, ModernTribe is adding a few new products, including Hanukkah pajamas Becker and her brother designed, in sizes for babies, adults, and even pets.
Her advice to young creatives and entrepreneurs is to not worry about a timeline.
"When I graduated, blogging wasn't even a career," she says.
Goizueta helped me learn to take new experiences as they come and be open to different ideas.

Amy Kritzer Becker
"I didn't go to culinary school until I was 27. I quit my corporate job. I was working at a supermarket and selling jello shots at a bar. Some of my friends were getting married and getting promoted, and I tried to not worry about it, focus on what I was doing and hoping that it was going to work out, and it did."
Interested in pursuing a business degree? Learn more about the unique programs Goizueta has to offer.