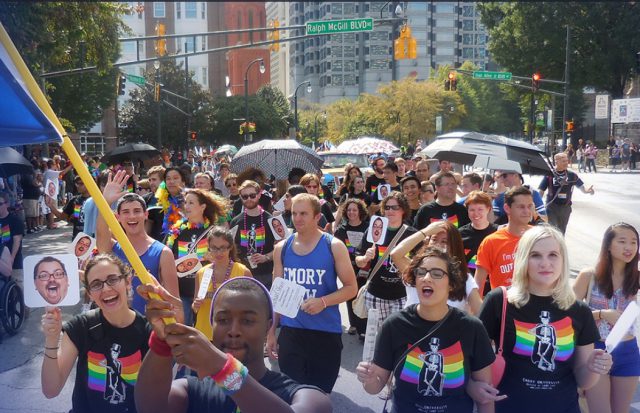 As we join to celebrate PRIDE month, Emory University draws into focus ways to encourage open dialogue and support within the community.
"We are proud to embrace the experiences and wisdom of our diverse student body and faculty," says Karen Sedatole, Interim John H. Harland Dean of Goizueta Business School. "Each one of us brings to Goizueta a unique and meaningful life perspective and history to help shape our understanding and drive positive change in business and society."
Goizueta is committed to nurturing these unique perspectives to create meaningful change in the critical areas of diversity, equity, and inclusion and has created the DEI Council to advise and counsel Goizueta leadership.
Within Emory, here are just a few ways in which our Emory campus community continues to recognize the beauty in diversity and personal identity.
To explore Emory's many resources and activities, please contact the offices for the Emory Center for Women, Lesbian, Gay, Bisexual, and Transgender Life, Racial and Cultural Engagement. Have specific questions or need assistance? Reach out to your Goizueta Business School Safe Space Allies who have been trained to help and support members of the LGBTQ+ community at Emory. Read more about Goizueta's student clubs and groups. Share your feedback with Goizueta today.