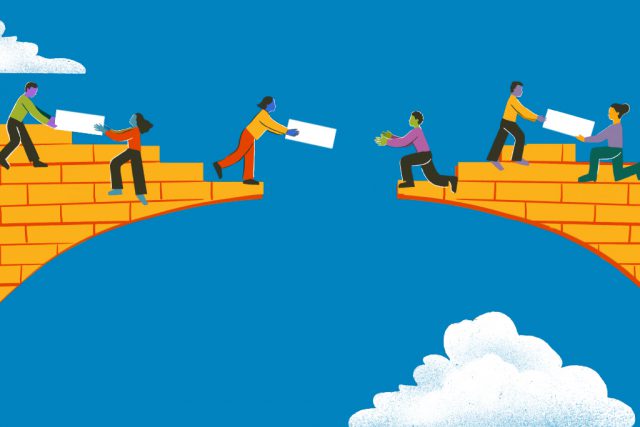 Decades ago, Goizueta Business School embarked on a meaningful journey toward achieving its intellectual and human potential. Now, upholding the critical principles of diversity, equity, and inclusion (DEI) is ingrained into our ethos.
A Look Back
"The historical context is really illuminating. It is important to recognize trailblazers and have an opportunity to think through the events of the country and world as they collide with our local history," says Jill Perry-Smith, senior associate dean of strategic initiatives who is charged with leading the school's DEI strategies.
"Emory was desegregated in 1962 – not long ago from a historical perspective," she said. As the civil rights movement took hold, then Goizueta Dean Jim Hund embraced the opportunity for discovery, engaging social justice activists and economists to address Southern Black entrepreneurship. Awareness continued to grow through the 1970s, with matriculation of Black undergraduate and graduate-level students and the implementation of President James T. Laney's President's Commission on the Status of Minorities. In 1994, the school was renamed to honor Cuban immigrant Roberto C. Goizueta, Chairman and CEO of the Coca-Cola Company.
Global student recruitment gave way to worldwide outreach and a multicultural infusion on Goizueta's campus, and Dean Tom Robertson responded to student needs by hosting the first Diverse Leadership Conference. In the following years, Goizueta appointed Alicia Sierra as its first director of diversity and community initiatives, along with naming Dean Erika James to guide our institution. Dean James made history as the first Black woman to lead a top-25 ranked business school ahead of its peer institutions.
Progress in DEI has remained a constant throughout Goizueta's storied history, and Perry-Smith noted that three priorities are at the forefront of the school's formal DEI Initiative: enrich our community, reflect broader society, and improve equity.
We prepare for our future, our anti-racist future, for Emory and the broader community here in atlanta – and beyond – that we serve. These conversations will serve for more action and progress, and that's exactly what we need at this moment in time.

Greg Fenves, president, Emory University
Turning to the Future
"The work we are doing now to set infrastructure in place will enable us to make more sustainable and impactful change in the future," Perry-Smith explained. "For many, the events of 2020 and 2021 symbolize an awakening, a call for more global conversation around vital issues of diversity, equity, inclusion, and anti-racism."
"Our focus extends to raise awareness for individuals with identities who have been historically marginalized and who have faced systemic barriers to equitable treatment," she said. "Beyond race, cultural upbringing, gender identity, and sexual orientation, we explore the needs of people who are neurodiverse with unique ways of processing knowledge. Our goal is to discover how every single person can contribute to their fullest to help us achieve a better campus community and society."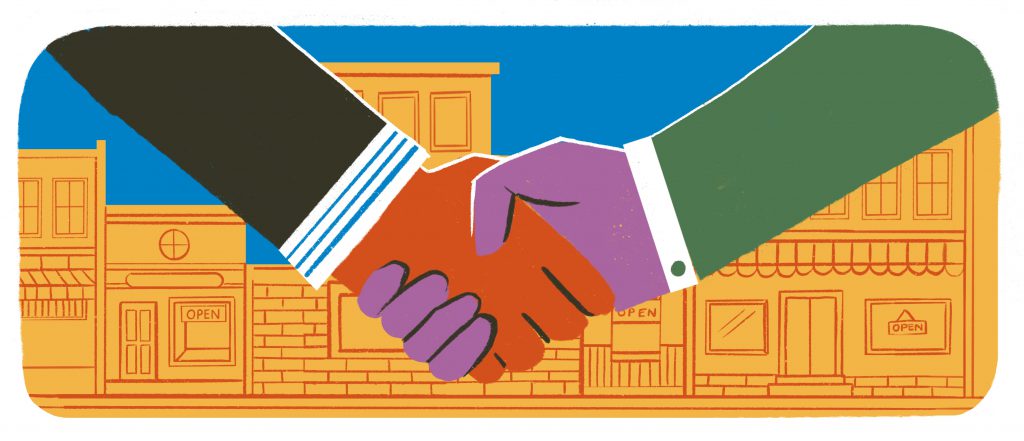 Enrich Our Community: Exposure to cultural knowledge with an aim of increased self-awareness

.
"We do not live in a static state. Public sentiments and individual needs will ebb and flow depending on current events and society at large," Perry-Smith said. Last year, Goizueta Business School established the Diversity, Equity, and Inclusion Council,for which Perry-Smith was chosen to guide. "Our DEI Council has tentacles into key parts of the organization. We have appointed ambassadors from each program office, faculty members from each area of study, and we touch all aspects of our organization to advise and give input on pressing issues." She noted, "We are diving into evidence-based data across all constituents. We need to be transparent about that information, even if it's not all favorable."
Enhanced awareness education and training is an important tool in the anti-racist cache of resources. Perry-Smith noted that while some diversity training can be ineffective and even harmful to positive outcomes, "research reveals that cognitive learning is helpful. And this is where we shine as an institution, to engage in critical inquiry based on evidence."
One such global effort began with expanding the scope of the Common Reads Program and the Ally Education Series, both forums for shared understanding and empathy. Goizueta encouraged all students, faculty, and staff, to read Whistling Vivaldi by author Claude M. Steele. Through research and interviews, Whistling Vivaldi speaks to race, racial bias, and stereotypes, both racial and cultural. Goizueta community members participated in peer-facilitated small group discussions designed to delve into the racial biases and stereotype threats they have seen and experienced in their own lives.
Brian Mitchell 00EvMBA/00MPH, associate dean for the full-time MBA program and Goizueta's Global Strategy and Initiatives, pointed out, "Whistling Vivaldi is a great book for students who are coming into an academic environment because it talks about biases and stereotypes as it relates to academic performance." He went on to explain the burden these types of assumptions might add to working through an already difficult situation. "The conversation we have with students is 'Here are some of the realities around the stereotype threat, here's how they might affect you as a student in this program, and here are some strategies for how to work through it."
Improving Equity: Inspire our community members to leverage the power of diversity to improve equity in business and society.
"Going beyond the walls of Goizueta, our school also has a rich history of partnership with community organizations to share expertise and insight," Perry-Smith said. "We explore our connection to one another on many levels, including economic empowerment and social justice."
In March, Goizueta celebrated the launch of The Roberto C. Goizueta Business & Society Institute, the new home for the faculty and staff of Social Enterprise @ Goizueta along with its programs. The institute reflects the school's elevated commitment to social impact and seeks to transform business to solve society's challenges. At the launch event, Goizueta Business School Associate Professor and Academic Director Wesley Longhofer led a fireside chat with Harvard Business School professor and author Dr. Rebecca Henderson, based on her book Reimagining Capitalism in a World on Fire. The conversation revolved around building a profitable, equitable, and sustainable capitalism grounded in new ways of defining the role of business in society. Longhofer shared, "As an Institute, we do not claim to have all the answers facing business and society; rather, we want to be a catalyst for asking the right kinds of questions."
One of the Institute's transformative programs is Start:ME, a free small business training program that provides entrepreneurs the tools and connections necessary to build and grow successful businesses in underserved communities around Atlanta. Eighty-two percent of 2021 winter cohort businesses are led by people of color, 84% are led by women, and 24% are foreign-born entrepreneurs. The 49 small businesses served represent more than $425,000 in revenue for 2020.
On a global level, Grounds for Empowerment provides women specialty coffee farmers the market connections and business know-how to enable them to reach their full economic potential. This cohort program works with small groups of women growers from Latin America through semester long consulting support and in-country workshops supported by Emory students and industry members.
Funded by the Goizueta Business School Dean's Innovation Fund, the Improving Goizueta's Support of Black Entrepreneurs and Black Students Study led by K. Hall Consulting and a team of student consultants this past summer conducted interviews with 30 stakeholders across the entrepreneurship ecosystem both in Atlanta and on campus to determine where and how the business school could better partner, engage, and support Black entrepreneurs. Following up on Phase 1 report, Goizueta faculty and students will continue efforts in Phase 2 which is focused on developing an academic case on Black entrepreneurship to support classroom learning along with the implementation of other internal and external diversity, equity, and inclusion recommendations.
In the summer of 2020, Mitchell guided candid student conversations around key events highlighting racial injustice, the impact of such instances, and changes that could be implemented. For alumnus Willie Sullivan 21MBA, the repeated rally cry for social justice at the forefront of the Black Lives Matter movement sparked a desire to lead meaningful change.
"We wanted to do something actionable," said Sullivan, speaking of his MBA classmates. "How could we take a business case note and have students come up with strategic frameworks for a major corporation to do something about large societal issues?"
Sullivan and classmates conceived The John R. Lewis Racial Justice Case Competition to address equity and inclusion problems plaguing corporate America. Sponsored by Goizueta and with the blessing of the late Congressman and civil rights icon John R. Lewis' family, the inaugural competition earned submissions from 105 teams from 52 of the nation's top universities. Thousands listened to presentations to corporate partners (HP, Johnson & Johnson, Salesforce, Southern Company, Truist, and Walmart) during which bold student teams confronted issues of supplier diversity to include Black-owned businesses, minority vendor supply chain relationships, STEM careers and scholarship for Black girls, the Black wealth gap, training for people of color on house arrest, and people over profits.
Interim John H. Harland Dean Karen Sedatole praised the student-conceived, student-designed, and student-executed event. "Their passion and leadership skills are a testament to the quality of students, faculty, staff and programs that we have here at Goizueta Business School. We're so very proud of them."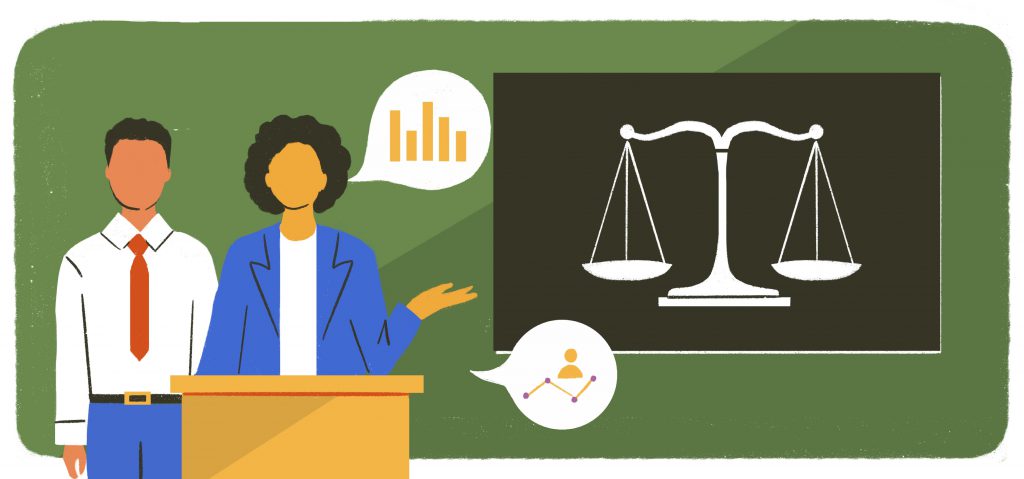 Reflect Broader Society: Achieve a composition of our faculty, staff, and student body that fully reflects the broader society.
Goizueta has developed partnerships with a range of organizations to recruit and increase representation of students and faculty from diverse backgrounds in our business programs, including the Consortium for Graduate Study in Management, Forte Foundation, Management Leadership for Tomorrow, MBADiversity.org, National Black MBA Association, The PhD Project, Prospanica, The Robert Toigo Foundation, and Women in Technology. On campus, clubs and groups, too, celebrate the broad range of backgrounds and experiences in our diverse community, with at least 14 distinct organizations for Goizueta students.
In 2002, Goizueta formed a strategic partnership with The Consortium for Graduate Study in Management, a cooperative network of universities designed to enhance diversity and inclusion in business education while at the same time reducing underrepresentation in graduate school enrollment through merit-based full-tuition scholarships to top-tier MBA candidates. From the onset of the partnership, Goizueta has awarded more than $14 million in scholarships to Consortium members.
"I'm impressed by how the school has embraced diversity in a way we were fighting for when we were students. It's rewarding to see DEI being prioritized," said Nsombi Ricketts 06MBA, who came to Goizueta through the Consortium and later founded the student-run Diverse Leadership Conference at Goizueta in response to racial incidents on campus. She noted, "When I look at Goizueta today, I'm proud to see that our work has had a tangible impact and that the DEI conversation impacts so many populations – students, faculty, and even alumni."
"We are very encouraged by the work being done in the business school and across the university around social justice. the context that comes from addressing this crucial topic from an interdisciplinary perspective enhances understanding and adds depth and breadth to the conversation."

Andrea Hershatter, senior associate dean of undergraduate education and senior lecturer in Organization & Management, Emory University
Impacting Community
Beyond the classrooms of Goizueta, Associate Dean of the Evening MBA Program and Co-chair for Goizueta's DEI Council Corey Dortch stressed this point. "We want to encourage students to lean in and face head-on how they can lead on DEI in their workplaces – even where they are right now – from a framework of real-world knowledge and confidence. DEI is a skill."
Dortch praised the many faculty and staff who listen to the students and their colleagues of color, and then make decisive moves to address concerns. "I'm proud to be part of a community that strives to get it right."
The strategic, structural, and sustainable principles that Goizueta will continue to evolve to create impactful and lasting change among its community is also mirrored at the university.
"We seek to truly understand how racism permeates so many aspects of society, and to seek to change that, and for Emory to be a model of an anti-racist university," Emory University President Greg Fenves said.
"We prepare for our future, our anti-racist future, for Emory and the broader community here in Atlanta and beyond that we serve," Fenves said. "These conversations will serve for more action and progress, and that's exactly what we need at this moment in time."
For more information on Goizueta's longstanding commitment to Diversity, Equity, and Inclusion, please visit emory.biz/equity.