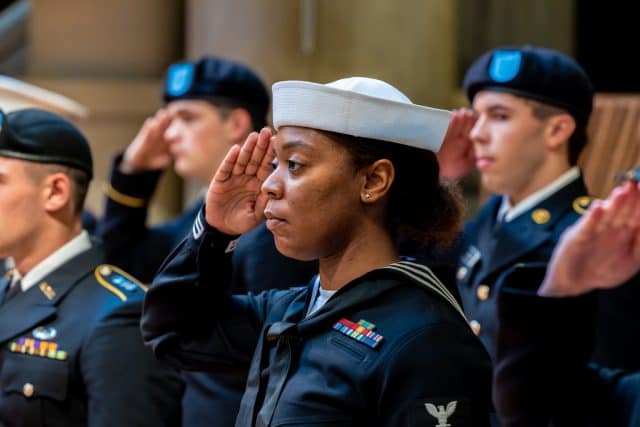 Throughout National Veterans and Military Families Month, Emory Business will introduce readers to the stories of veterans who excel at Goizueta and are thriving in their careers.
Every year, Emory University takes time to reflect on the sacrifices and commitment of our nation's service members. As part of our Veterans Day celebrations, Emory Business asked some of our Goizueta alumni and faculty about what this day represents and means to them.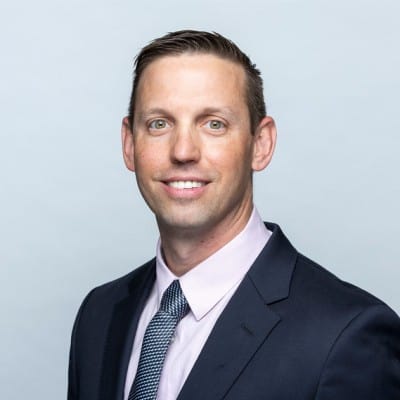 Brandon Cook 23EMBA
Management Consultant with ScottMadden, Inc.
What branch did you serve in?
I served in the U.S. Army for just over 20 years. I retired at the rank of Lieutenant Colonel this past June.
What does Veterans Day mean to you?
Veterans Day is a day to celebrate all those who served in the armed forces throughout our nation's history. To me, it's about more than celebrating just those men and women. Also, it's about celebrating the common cause they felt driven to serve. Even though Veterans Day was established following WWII, it applies for all those who served throughout our nation's history. Without each of them along the way, those of us who followed would not have the opportunity.
How do you honor this day?
On Veterans Day, I take time to remember them, remember those I served alongside. I take some time to be grateful for our nation. Also, I remind myself that we all need to stay committed to continually making it a better place for everyone.
Why is this day important to honor?
I believe there are different reasons for this day's importance. To some, it's to remember family and friends that served and reach out to express their gratitude. For many veterans, it is a day to remember their brothers and sisters in arms. We remember those we served with and alongside, who endured many hardships. We remember the times we shared—both good and bad. However, I truly believe the most important part for all of us is to honor the idea that what we have is worth fighting for. Many men and women still believe in that and are willing to raise their hand for it.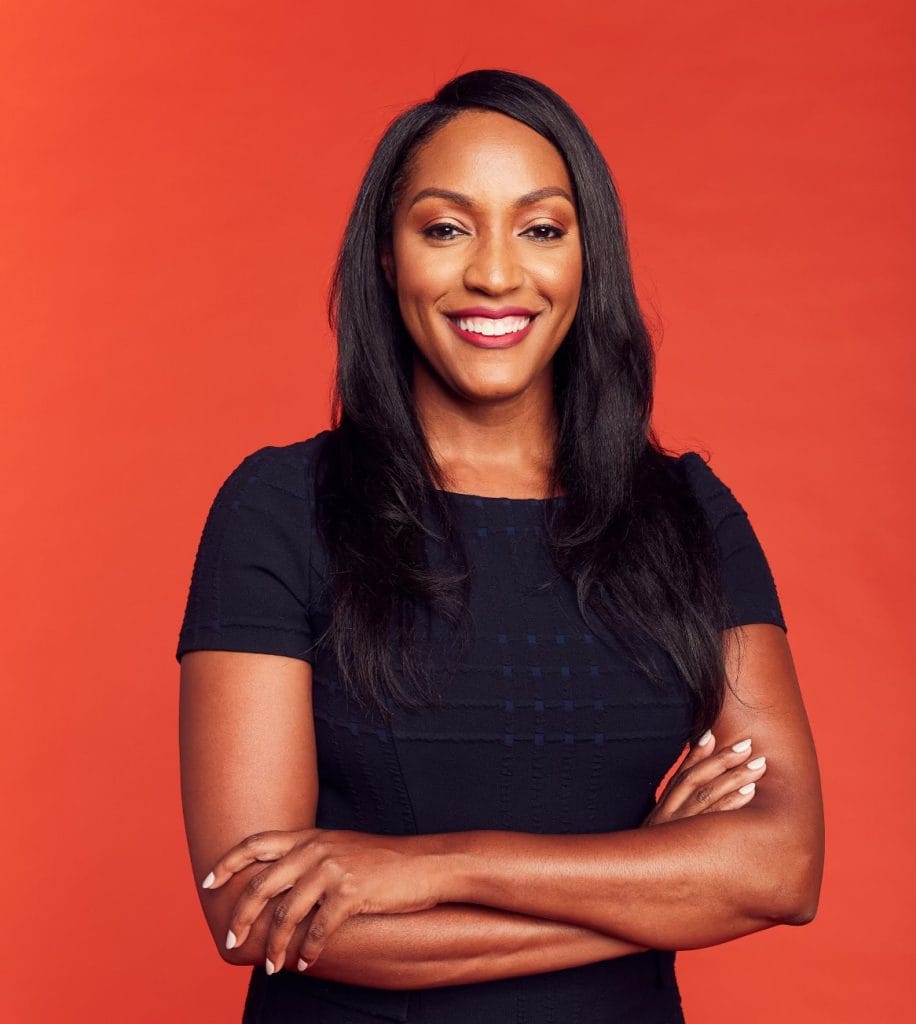 Qaadirah Abdur-Rahim 11EMBA
Head of Community Strategy at BlackRock Atlanta
How long did you serve?
Eight years in the U.S. Air Force Reserve as a senior airwoman.
What does Veterans Day mean to you?
Veterans Day is a special occasion to honor and commemorate the brave individuals who fought and made incredible sacrifices for the sake of our freedom.
Why is this day important to recognize?
Veterans Day holds significant meaning and serves as a reminder to all Americans about the importance of selflessness and dedication.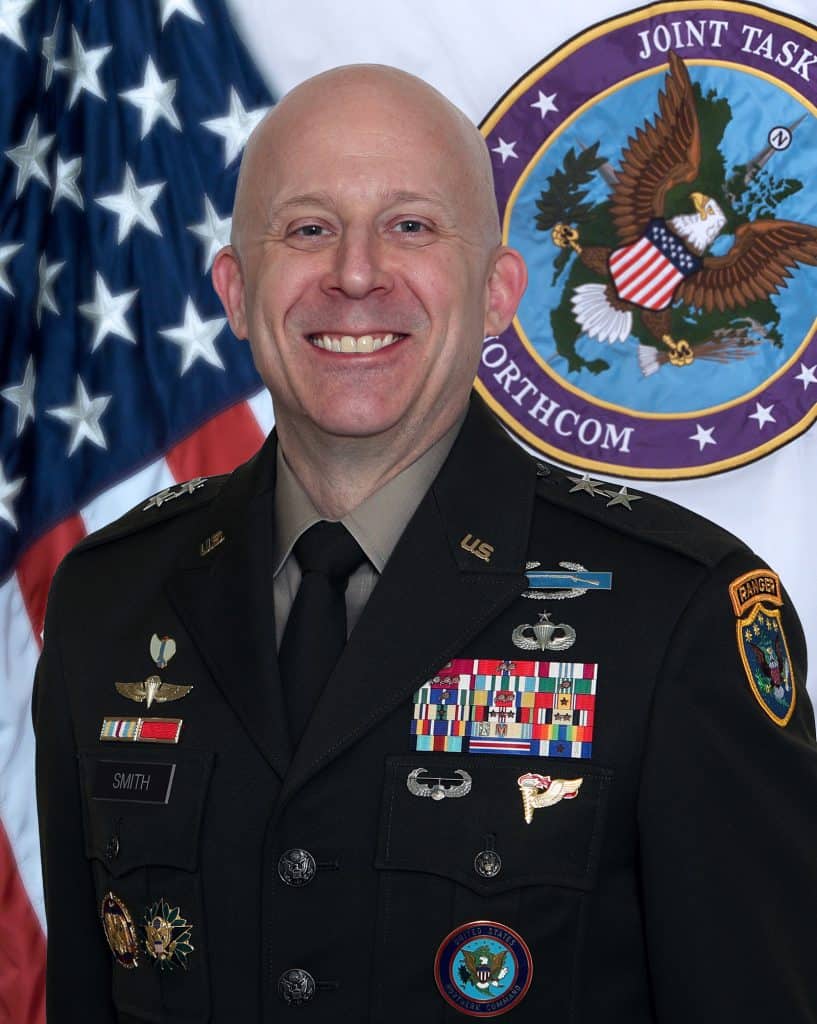 Matt Smith 01MBA
Commander of Joint Task Force – North
Major General in the U.S. Army
How long have you been serving?
It was 30 years last May, so 30.5 years.
What does Veterans Day mean to you?
It's a commemoration of people who are still serving. It's the ultimate "thank you for your service" kind of day. I always think of it from the perspective of thanking those who are still serving because that's the original manifestation of the day.
Do you do anything special to honor this day?
At all speaking engagements, especially those on Veterans Day, I make a point of asking if there are any Vietnam veterans in the audience. Then I say thank you for your service and initiate applause. I have been surprised over time by the reaction that this produces in some of these Vietnam veterans. It's very heartfelt and makes me feel good for having done it.
Lieutenant General, U.S. Army (Ret) Ken Keen
Associate Professor in the Practice of Organization & Management
Associate Dean for Leadership
Program Lead, Master in Business for Veterans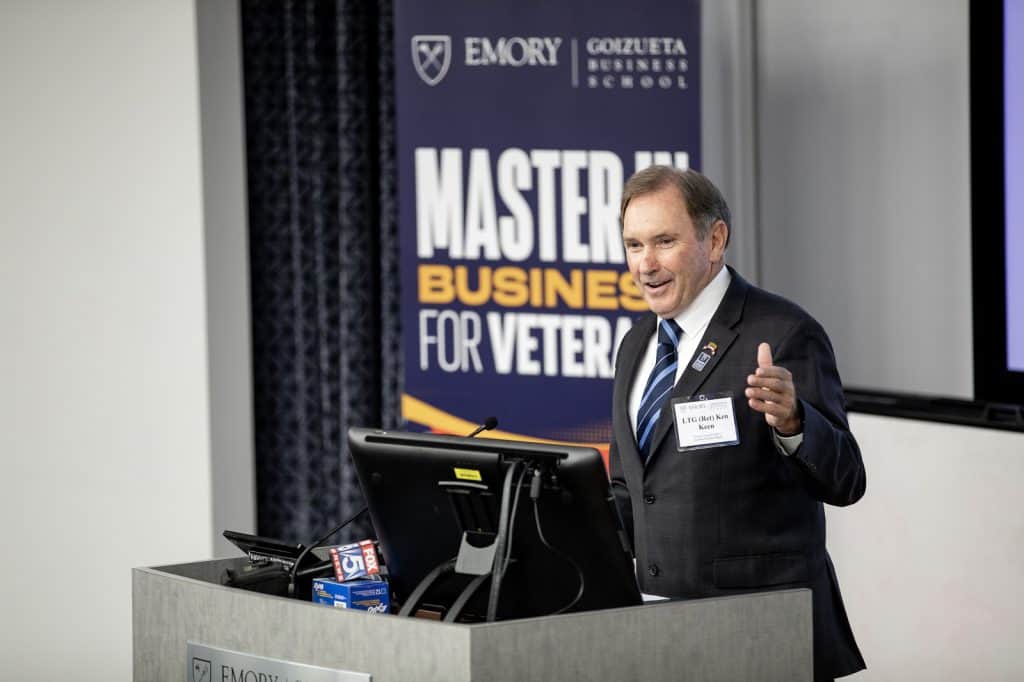 What does Veterans Day mean to you?
Honor, sacrifice, hope, and freedom. First and foremost, I want to thank all veterans for serving our nation. A veteran represents someone who has patriotism, love of country, and willingness to serve and sacrifice for the common good. Also, a veteran has to be willing to write a blank check to the United States of America for an amount up to and including his or her life. No other commitment matches this great of a sacrifice made to our country.
How do you honor this day?
By remembering all those I served with, especially those who did not come home to their loved ones. I try to do my part to pay it forward, by serving other veterans to help them transition to civilian life and gain access to a graduate business education, if that is their goal.
How Goizueta Supports Active-Duty Service Members and Veterans
Goizueta strives to support active-duty service members and veterans during their transition to civilian life as well as in their educational journey, including a recently launched a graduate business degree.
The Master in Business for Veterans is a fully accredited 11-month program designed specifically for active-duty military, veterans, National Guard, and Reserve personnel.
"Our program gives students a foundation in business knowledge, building off their existing leadership training, and allows them to apply their skills in real-world scenarios with real clients," shares Ken Keen.
Scholarships, Fellowships, and More Support for Service Members:
Yellow Ribbon Program: Goizueta has been a Yellow Ribbon partner since 2009, providing up to 50 Yellow Ribbon awards per year. The school's contribution ($22,250 annually) is matched by the Veterans Administration. Recipients are still considered for merit-based scholarships as well. Visit the U.S. Department of Veterans Affairs website for more information on eligibility.
Goizueta Business School Military Fellowships: This award recognizes one or more current Goizueta MBA students with a fellowship and financial stipend up to $10,000 for each student to serve in a formal role to support the Goizueta Business School in its military recruiting efforts for all graduate level programs (MBA, MS Business Analytics, Master of Analytical Finance).
Goizueta Military Scholarship: The Goizueta Military Scholarship provides funding support to active-duty military or veterans enrolled in any Goizueta degree program. The funding amount and number of scholarships awarded varies each year.
Military Consortium: Goizueta partners with this organization, under The Graduate Management Admission Council. Through this partnership, we can offer many benefits for applicants with military experience. Military service members who have been on active duty within three years of applying may be eligible for a waived application fee. If a military student's plans are delayed by their service, they may also be eligible for a one-year deferment. We may also accept applications from deployed military personnel after our standard application deadlines.
Goizueta Business School Veterans Association: The association uses its extensive network to provide mentorship for student-veterans to help overcome the unique challenges that veterans face transitioning into the civilian workforce.
Additional Resources and Support for Veterans
Emory Healthcare Veterans Program
Post-9/11 veterans and service members dealing with mental health concerns can seek expert, collaborative care from this program.
Emory Law Volunteer Clinic for Veterans
Veterans and their families can receive pro bono legal services. This may include assistance with disability claims before the Veterans Administration and subsequent appellate proceedings, estate work, and discharge upgrades before the Department of Defense.
The Master in Business for Veterans is specifically for military veterans, active duty, National Guard, and Reserve personnel looking to transition to a civilian career in business. The program leverages veterans' management and leadership experience from the military. It pairs this experience with the business knowledge needed to transition into a wide range of industries. Learn more here.