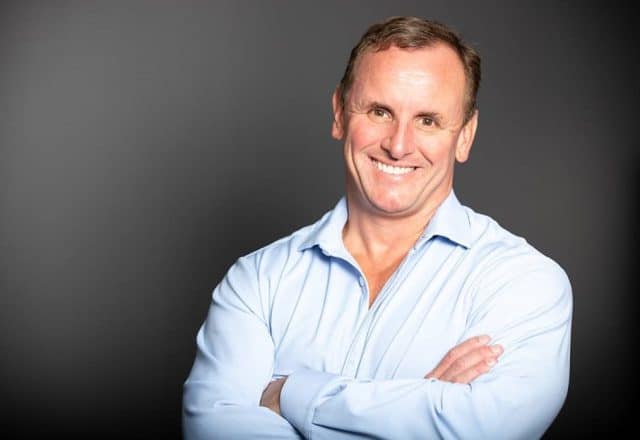 Throughout National Veterans and Military Families Month, Emory Business will introduce readers to the stories of veterans who excel at Goizueta and are thriving in their careers. Here, we meet Goizueta MBA alumnus Tom Beaty, founder of the Witness to War Foundation, founder and CEO of Insight Sourcing, founder and chairman of SpendHQ, and advisory board member for Goizueta's Master in Business of for Veterans program.
The Witness to War Foundation (WTW), a non-profit dedicated to capturing the stories of combat veterans, is upgrading its early video recordings. Founded in 2001 by Tom Beaty 97MBA, the organization has collected nearly 3,600 videos of personal combat stories from WWII, Korea, Vietnam, Iraq, and Afghanistan and has created a library of nearly 10,000 combat stories online.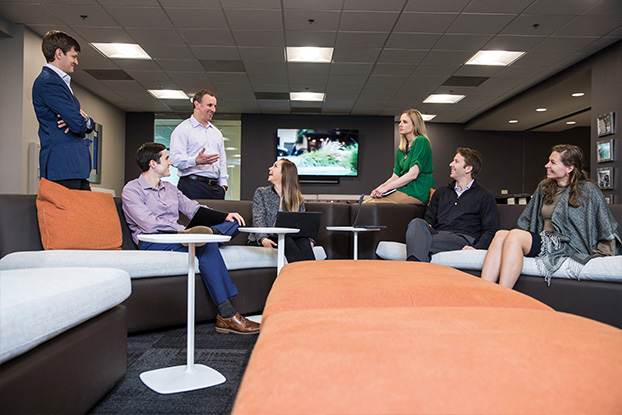 Clayton Byrd, a member of the 302nd Infantry Regiment, 94th Infantry division, was one of WTW's earliest interviews. In his video, Byrd recounts his involvement in WWII's Battle of the Bulge. He and 22 other GIs had been cut off behind enemy lines. It was cold, and the group was in desperate need of food and water. One of the soldiers, Earl J. Freeman, gathered several canteens and set off toward a nearby stream to get water. Not long after, the soldiers heard a shot. Freeman had been killed. Of the 23 soldiers in that group, Freeman was the only one to die during that battle.
Emily Carley, Witness to War's director, researched Freeman and discovered that the East Tennessee Veterans Memorial Association had included Freeman in a memorial along with other WWII veterans from that area. But until Carley contacted them, no one knew how Freeman had died. "This interview could be the only recorded witness to the ultimate sacrifice that this American soldier made for his country," says Beaty.
Nurturing a Lifelong Passion: Tom Beaty's Dedication to Military History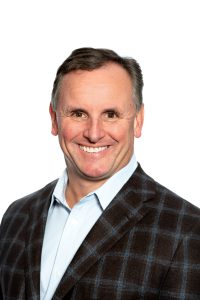 Beaty, founder and CEO, Insight Sourcing and founder and chairman, SpendHQ, has a special place in his heart for military history.When he was a boy, his mother gave him a pictural history book of WWII. Ever since, Beaty has dedicated himself as a student of military history. "It was a passion and still is," explains Beaty. In addition to Witness to War, Beaty is a member of the advisory board for Goizueta Business School's new Masters in Business for Veterans. "I'm proud to be a part of it," he says. Ken Keen, LTG (retired), Goizueta's associate dean for leadership and program lead for the Master in Business for Veterans degree, is a board member of Witness to War. Beaty is also a board trustee for the Army War College Foundation and a member of the Atlanta World War II Roundtable.
Turning Adversity into Ambition
As an undergrad at University of North Carolina-Chapel Hill, Beaty planned to get a business degree. But when Beaty was 20, his father passed away. Beaty left college and returned to Charlotte, NC to run the family's construction business. He'd worked at the company since he was 13, but Beaty had never seen its financial statements.
Beaty's father had been sick for a year and a half before he died. As a result, the business had suffered. Every project was losing money. "And when the bank saw a 20-year old running the business, they cut off our line of credit," Beaty says. "It was a disaster." Beaty turned things around, but the ordeal left an impression on him. He vowed never to be in financial distress again. "It was brutal," he explains. When it comes to his own businesses, Beaty's motto is, "Revenues first, costs later."
When Beaty returned to college, he'd missed the window to apply for business school,so he majored in military history. After graduating, he consulted for mid-market companies before getting his MBA.
Goizueta took me from being a guy with high ambitions to arming me with the right tools to leverage those ambitions, to leverage the skills that I have.

Tom Beaty
"Goizueta leveled me up," Beaty says.
Building a Business Empire
Beaty spent time at Deloitte Consulting and ICG Commerce before founding Insight Sourcing in 2002. Insight Sourcing focuses on strategic sourcing and procurement-related services. It is one of five companies under the umbrella of ISG Holdings. Last year, another of the five companies, SpendHQ, a SaaS-based spend analytics solution aimed at the procurement market, acquired French company Per Angusta, a procurement management platform, with the help of a minority investment from Pamlico Capital. Named one of the 2023 Deals of the Year by Atlanta Business Chronicle, the deal catapulted SpendHQ into a global enterprise.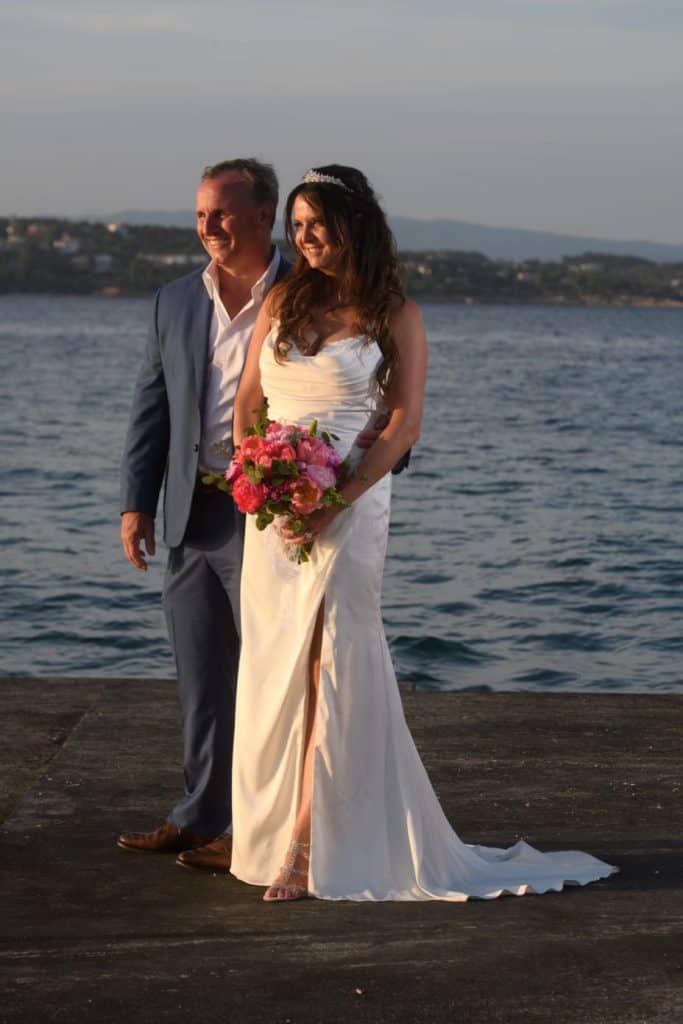 This past June, Beaty married his wife, Kendra at a ceremony in Greece. He has three children; Conner, Grant, and Reagan; a stepson, Alec, and an Australian labradoodle named Tango. Beaty splits his time between Atlanta and his house on Lake Lanier. At the lake, he's about to break ground on a barn big enough to store the 1955 F100 pickup he is restoring and the military paraphernalia he has collected over the years. Beaty told his architect to make the barn big enough to house an actual tank. "I don't own a tank, but I do have an anti-tank gun," says Beaty. "So, you never know."
Goizueta Business School created the Master in Business for Veterans specifically for military veterans, active duty, National Guard, and Reserve personnel looking to transition to a civilian career in business. The program leverages veterans' management and leadership experience from the military. It pairs this experience with the business knowledge needed to transition into a wide range of industries. Learn more here.