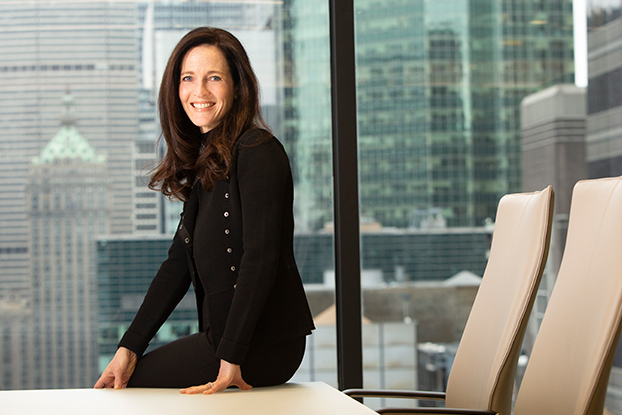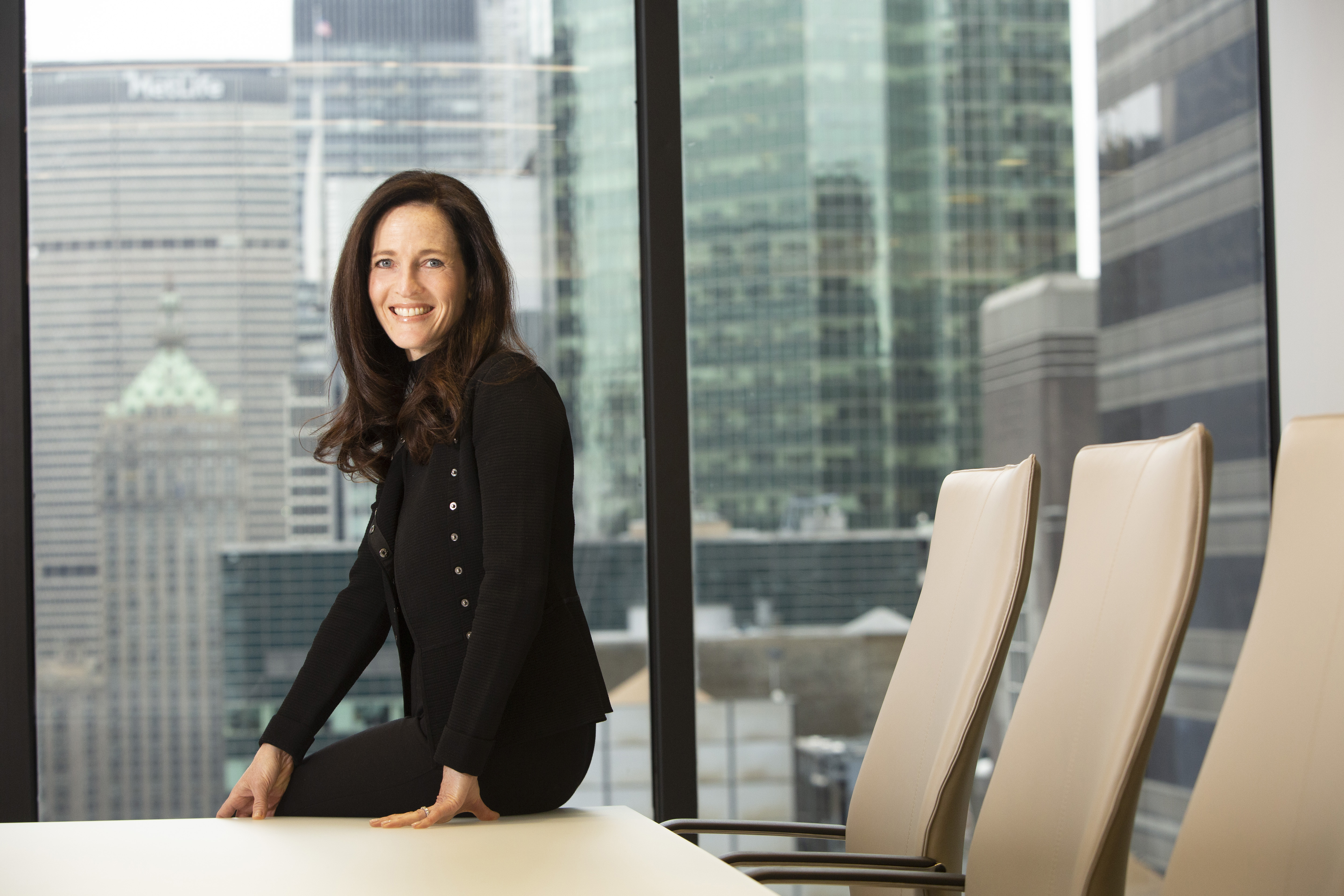 When it comes to getting ahead in business, Rebecca Morris Ginzburg 94BBA says it's all about creating relationships and making connections.
"One of the most important things I learned during my time at Emory is how to seek out and foster relationships with people who are further along in their careers than I am," says Ginzburg. In fact, it was a professor who suggested Ginzburg move to New York to work on Wall Street—an option she hadn't considered but which sparked a remarkable career in financial services.
After working as a senior auditor at Arthur Anderson LLP right out of school, Ginzburg took that advice about Wall Street to heart and pivoted into financial services in the Big Apple. She started as an analyst at Donaldson, Lufkin & Jenrette, followed by two years at Pequot Capital Management as an investment analyst. In 2000, she joined Viking Global Investors as an analyst and, after seven years, moved to the business side and rose to head of investor relations.
As she advanced, her willingness to learn from the expertise of colleagues garnered leadership opportunities and valuable mentors.
"Dan Cahill, with whom I worked at Viking, is a spectacular leader and person," says Ginzburg. "I respect him for the way he makes decisions and how he conducts himself as a leader. I've been privileged to learn a great deal from him about principled leadership."
In 2013, Ginzburg co-launched Junto Capital Management, a $2.5 billion hedge fund, where she currently serves as president and COO. She approaches leadership in the same way she learned it—through forming solid relationships with people.
"It is both challenging and very rewarding to work with a group of amazing people at Junto," says Ginzburg. "It's challenging in the sense that sometimes, as a leader, I have to initiate difficult conversations, but so rewarding when we provide opportunities for professional, personal or economic growth."
Outside of work, Ginzburg is proud to share her expertise and experience for the benefit of others.
"Quality time with my husband and our three teenage daughters is my foremost priority, so when it comes to those extracurriculars, I want to make sure that I can be impactful in a way that's both useful to the organization and also meaningful to me, personally," she says.
Ginzburg is currently involved with the One Love Foundation—a nonprofit dedicated to helping people form healthy relationships—and she serves on the Goizueta Advisory Board.
"My time at Emory was the best four years of my life," Ginzburg notes. "The connections I made there have shaped my career and greatly contributed to who I have become as a person. I love that I can give back in this way."
—Kerry Maffeo