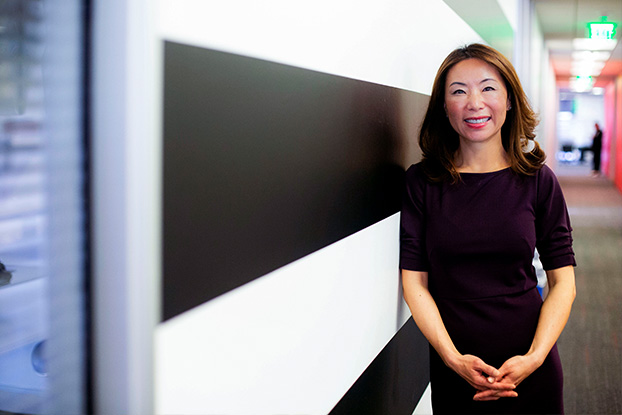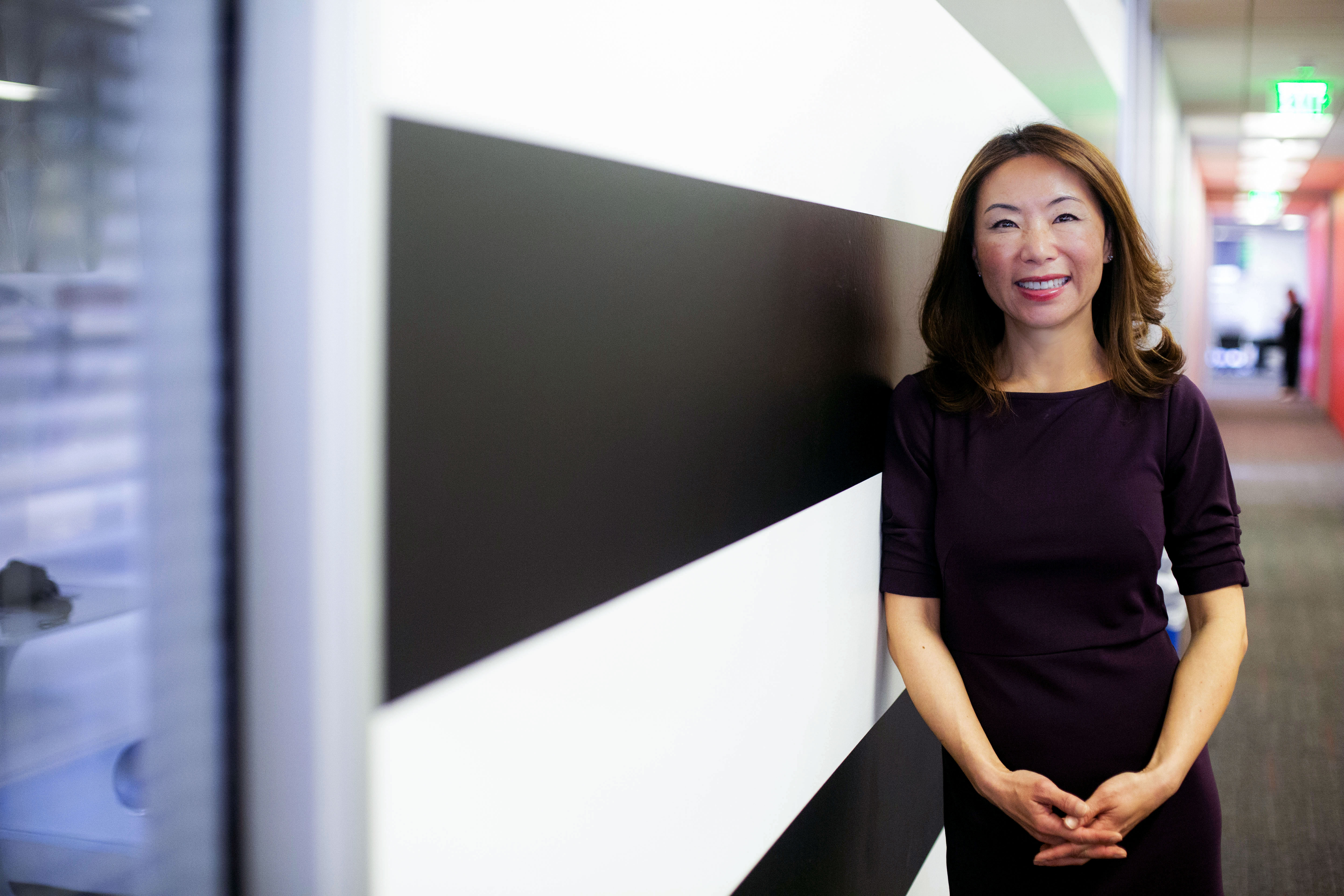 Erika Song 94BBA never really knew much about makeup or skincare. So how she ended up a strategic sourcing leader at Sephora headquarters in San Francisco is a winding trail forged by both happenstance and opportunity.
"I have had a diverse background—from business development to branded communication on the client side," she says. "I discovered I like being in decision-making roles rather than on the receiving end of those kinds of decisions."
She's worked in the advertising, financial and pharma/biotech fields. "And now retail beauty," Song says, laughing. "It's a very different industry, very fun. One of the things I've learned is how transferrable your skills are, even though the industries are very different."
When Song, whose family emigrated from South Korea, was at Goizueta in 1994, she remembers it as small and intimate, brimming with smart conversations and a diversity of people and ideas. "Emory always brings back such warm memories. I had other choices, but I'm so glad I went there. It was a perfect choice for me."
She attended small sessions with former U.S. president and Emory University Distinguished Professor Jimmy Carter. "I loved that he made himself available to us, that we had that kind of experience woven into our years there," she says.
Nationally, Bill Clinton was giving his first State of the Union address, Forrest Gump was in movie theaters, O. J. Simpson was fleeing down a California interstate, and Republicans, under the leadership of Speaker of the House and Emory alum Newt Gingrich 65C, gained control of Congress.
Song, meanwhile, was pursuing a degree in business to fulfill her goal of becoming part of corporate America. "Ever since I was young, business was it," she says. "My parents always wanted me to go pre-med or law, but I had no interest in that." After graduating, she accepted a six-month internship at a California-based publishing house in Korea, where she was struck by the very different corporate environment ("there were blatant male/female distinctions and sexism"). Overall, though, it was an amazing work experience, Song says. She came back to a job in California and "never left, although I still think of Georgia as my home. There's something so wonderful and family-like about the South."
If she had it to do over again, Song says, she would be more open to any and all opportunities. "When I think back to my younger self, I hesitated and overthought things. As women, we tend to worry about our own skill set," she says. "Okay, you don't know all the aspects of something, but you can learn it. Jump in and wrap your arms around opportunities."
Song now lives in Belmont, along the Northern California coast, with her 9-year-old daughter, Amber, and 7-year-old son, Landon, and appreciates working in the city. "We're in downtown San Francisco. There's a huge food scene and such beautiful spots, like Treasure Island and Lombard Street, and little neighborhoods that are constantly changing and evolving. There's an energy about the city that you can't duplicate."
She enjoys cooking, reading, traveling, sports, being outdoors and hiking, and she "just got certified for scuba diving."
She's even learned to enjoy makeup. "Now, I have too many products to count," she says. "Sephora is all about teaching, inspiring and playing—it's a fun culture. You can feel it at the headquarters. Every person's beauty is different; we are all beautiful in our own way."
And her 9-year-old loves their nearby Sephora store, with its array of products to try. "It's her happy place," Song says. "She'd go every day if she could."
—Mary Loftus